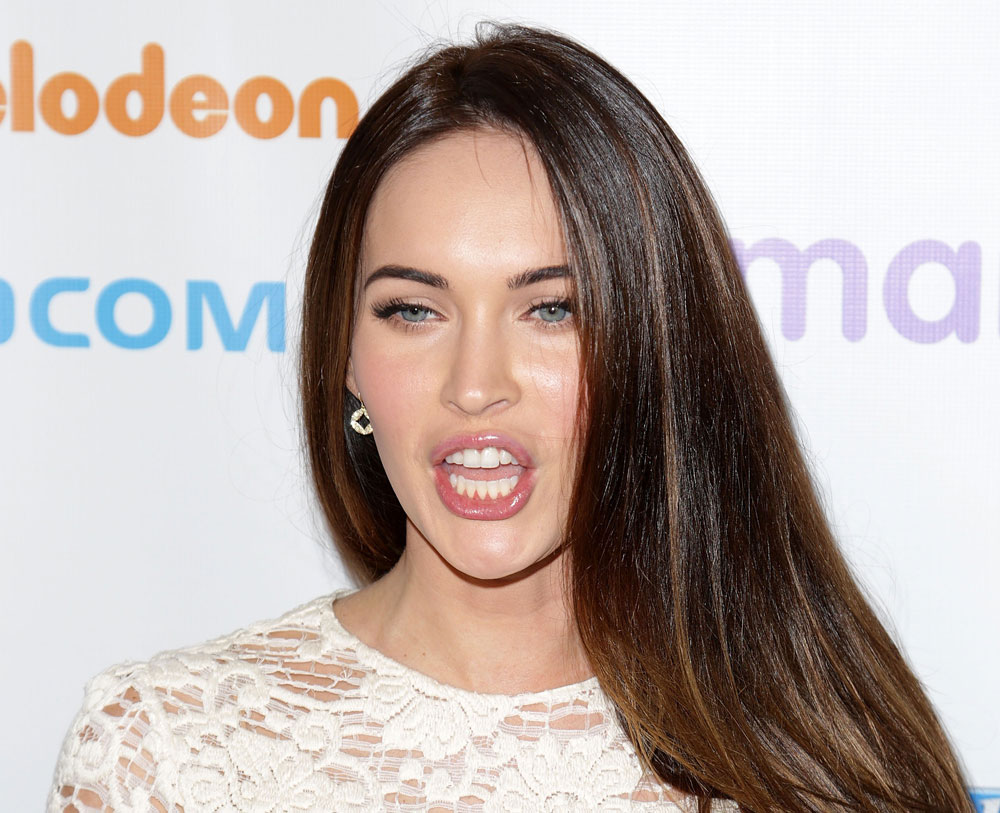 Megan Fox was doing the press circuit for This is 40 when the topic of her birth experience with her son, Noah, came up. Megan gave birth on September 27 and she was pretty candid about the fact that it was not the easiest experience for her. Megan told Access Hollywood that after her water broke, in the car on the way to the hospital, she was in so much pain she was "screaming for an epidural." Megan, you need to wait until you're at the hospital for that, it's not like an epi-pen shot you can self-inject. I jest, she's just telling a self deprecating story, which is a change for her since she's usually trashing someone else. Here's more:
Megan Fox gave birth to baby Noah in September, and the "This is 40" actress said it was a lot harder than she expected.

"I was screaming for an epidural when [Brian Austin Green] was driving me to the hospital because my water broke on its own and I was immediately — it was level orange alert pain," Megan told Access Hollywood's Shaun Robinson on Monday at the "This Is 40" film junket.

'"Cause it's scary," Megan's funny "This is 40" co-star Chris O'Dowd chimed in.

"It… can't be anything because it hurts so bad," Megan said. "It was so intense. And I thought I was gonna be really tough and make it, I was gonna labor to like 8 cm… but the first contraction that I got was horrific!"

But she did try to look her best, despite the pain.

"I had wet hair so I was trying to blow dry my hair before I went to the hospital because I didn't want to go to the hospital with wet hair," she laughed.

Megan said parenthood is tough, but she has found a new level of happiness with her son.

"It's exhausting, but it's amazing and you can't, until you have kids, you can't imagine how much you could possibly love a human being," she said. "It's really intense and really overwhelming and amazing.

"He's super cute," she added.

"Yeah, I heard," Chris chimed in. "Of course, he's gorgeous… I don't know…

"I mean, I have an Xbox, I get it," he added, trying to relate to the joys of having a child.
[From Access Hollywood via Us Weekly]
How hilarious was Chris O'Dowd's comment that he "gets it" because he has an X-Box? My kid is eight now and Chris may indeed "get" part of the experience of having an eight year-old boy. We love our X-Box.
In terms of Megan's birth experience, it's different for every woman, etc, but I had something similar happen in that the experience was way more intense than I was expecting. It didn't get super difficult for me until I had to push, which is right around when my water broke. I guess the contractions are more intense after your water breaks, is that true? I tried to Google it, and that seems to be the consensus.
For all the crap that Megan Fox spouts, this wasn't bad. Is motherhood going to make her more tolerable? She'll have better stories to tell and she won't be so focused on being shocking to get headlines. People love a good baby story.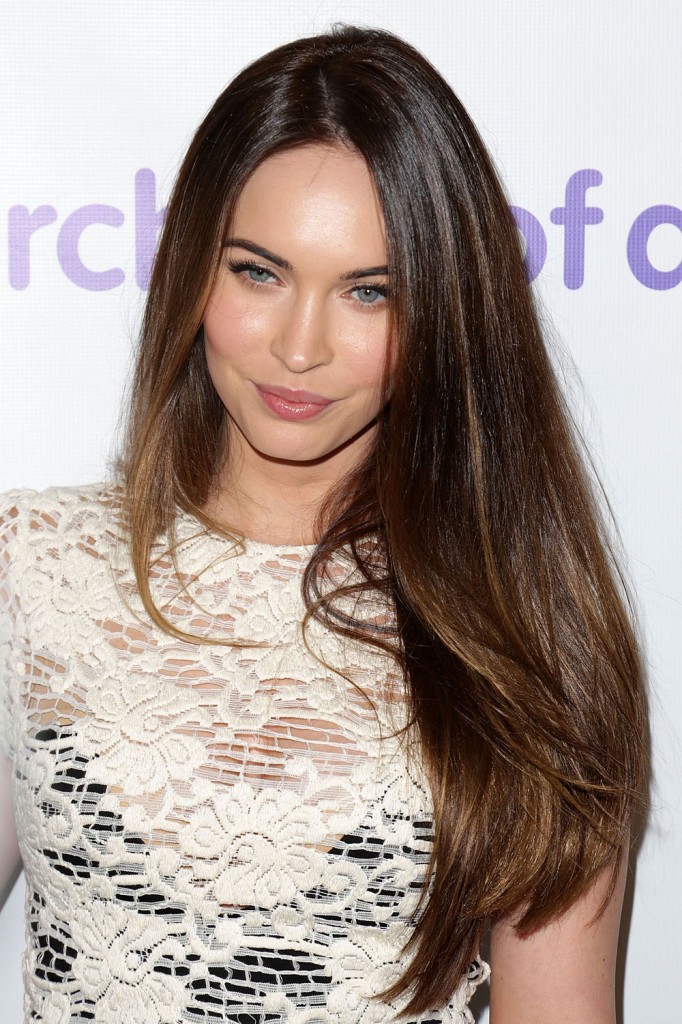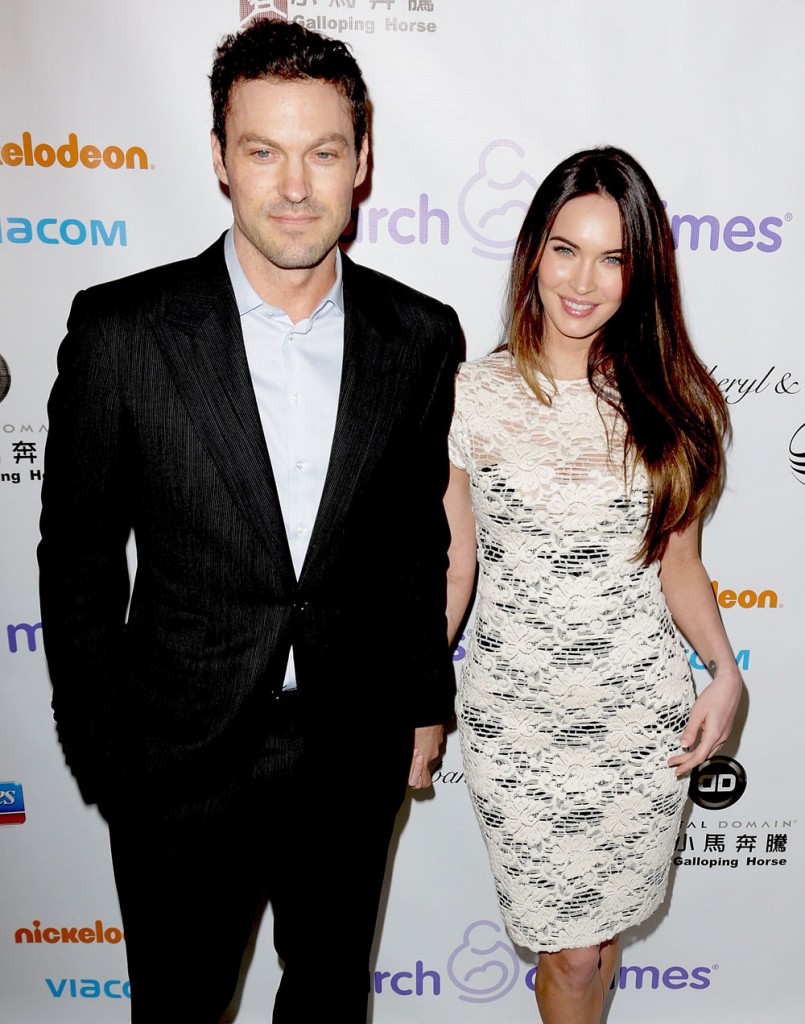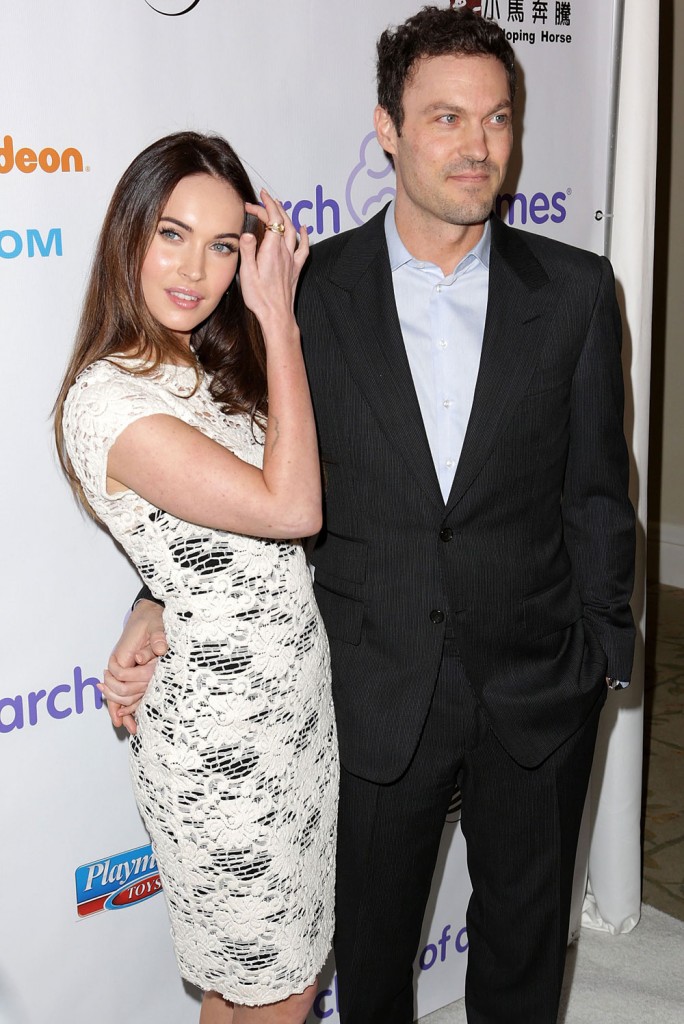 photo credit: WENN.com