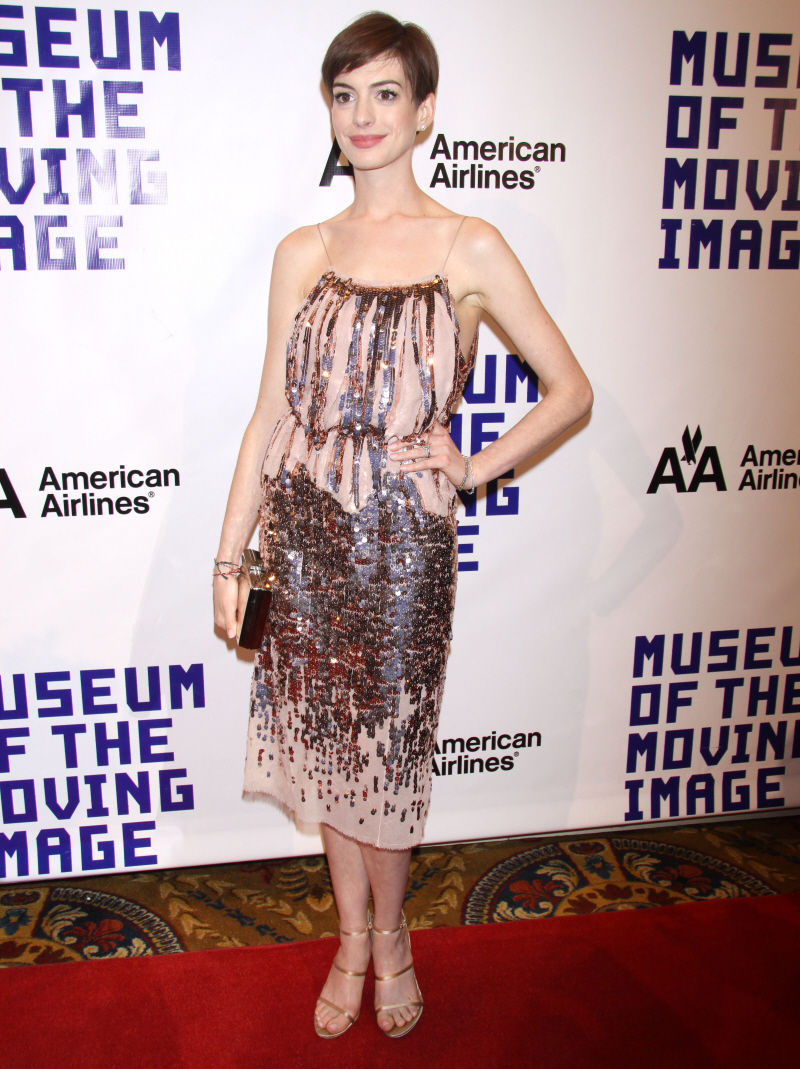 Here are some photos from last night's Museum of Moving Images Salute to Hugh Jackman. Hugh's BFF Anne Hathaway was there of course, as was Hugh's wife Deborra-Lee Furness and Hugh's Les Mis costar Eddie Redmayne, who grows cuter by the day. I'm including photos of all of them. Let's discuss Anne first! She wore this Nina Ricci Spring 2013 dress which… I like. I don't love it. I feel like this is "safe" and it's definitely in Anne's comfort zone. It's weird to me that this came one night after Annie's controversial head-to-toe Tom Ford look. Do you think this is a conscious choice by Anne and by her stylist Rachel Zoe? To do such a strong, controversial look for the premiere and then one night later do something much more "normal". And this – more than anything else – is why I want Anne to be nominated for an Oscar. Because of the awards season fashion.
As for Hugh… I'm starting to feel the groundswell of support for Hugh, aren't you? The reviews are coming in, and many critics have mixed feelings about many of the people involved… except for Hugh. Hugh is getting some of the best reviews of his life. Hugh carries the film, and apparently he carries it well. I do think that the time has come for Hugh to be rewarded with an Oscar nomination. I don't know if he'll actually get the Best Actor award or if he SHOULD win, but I would be so, so pleased to see him get a nomination.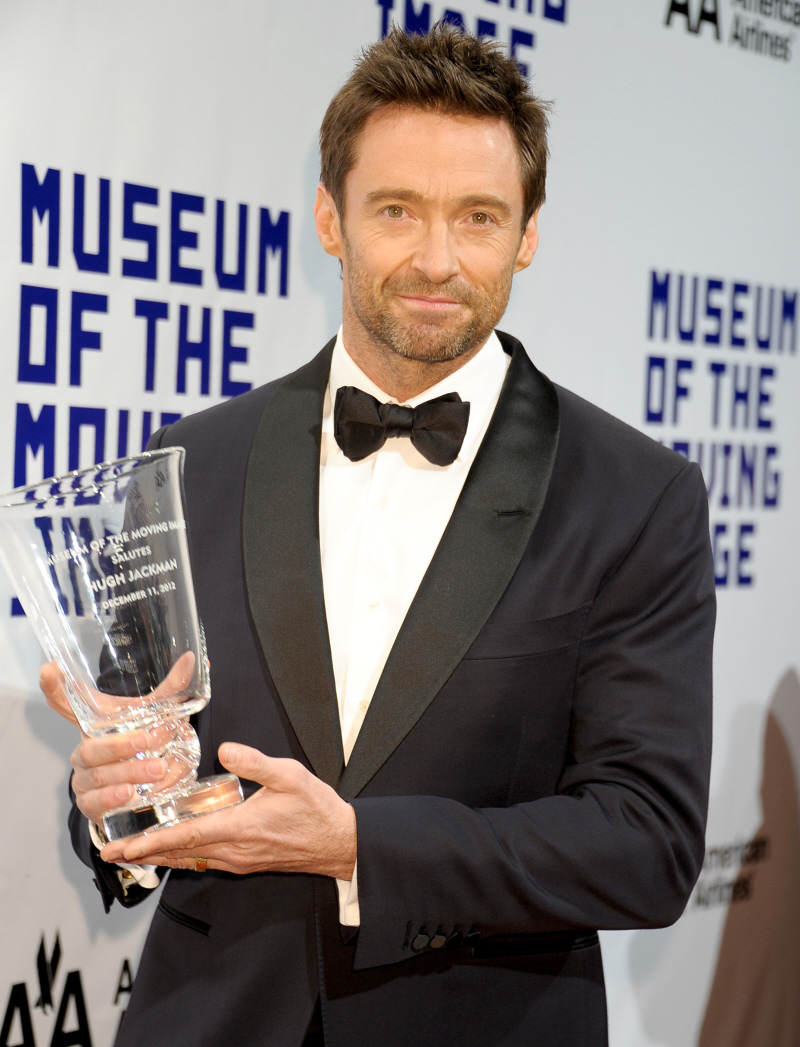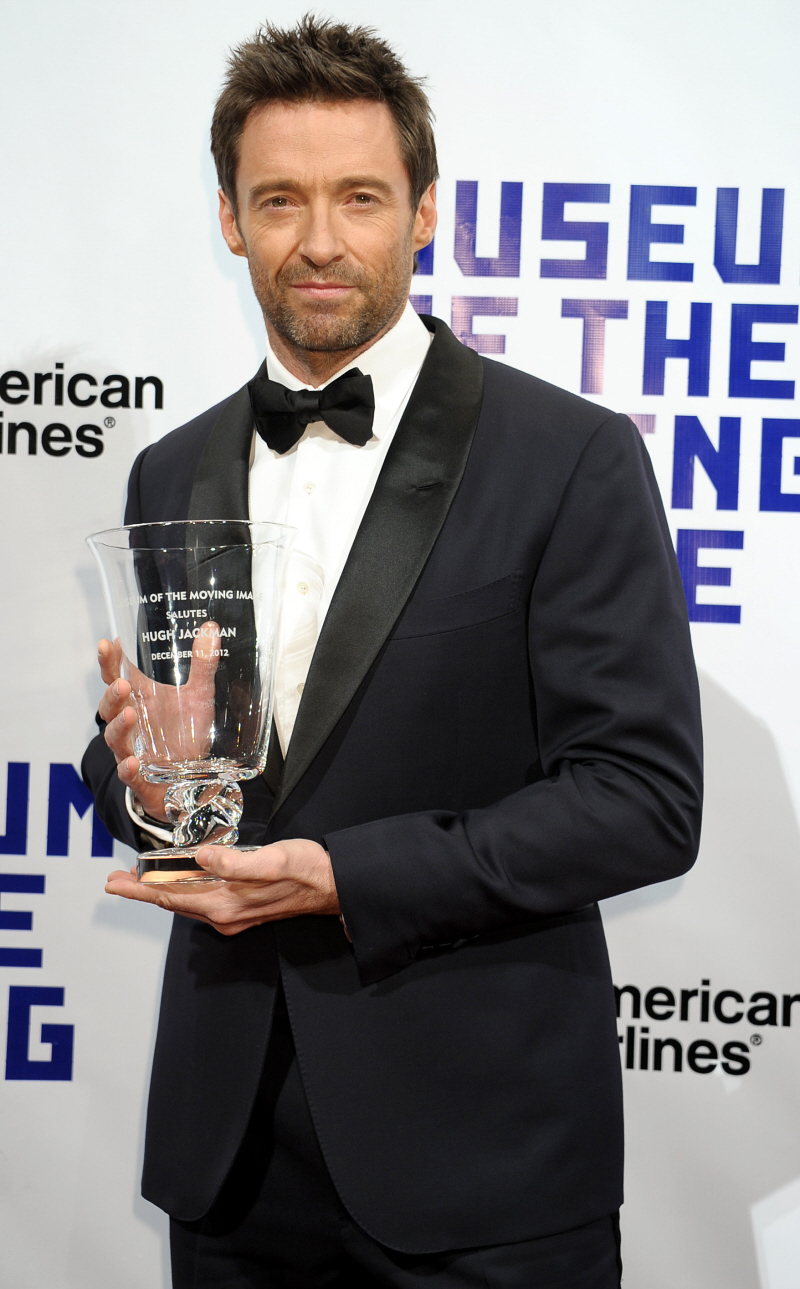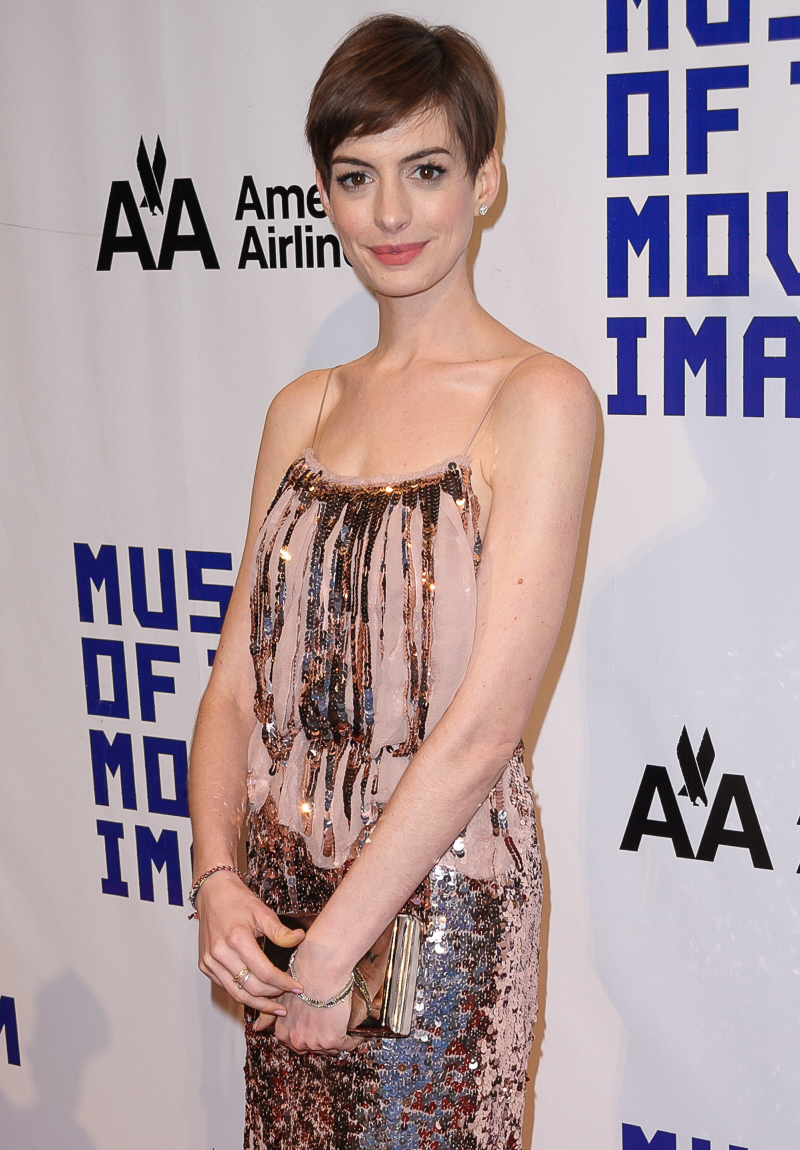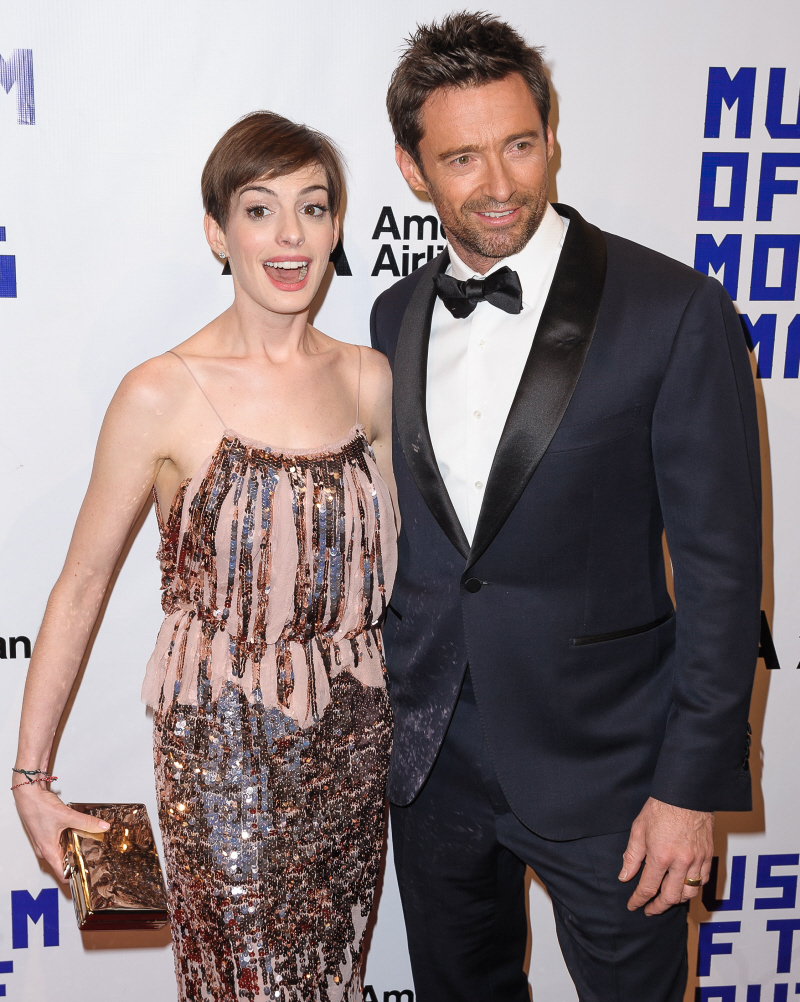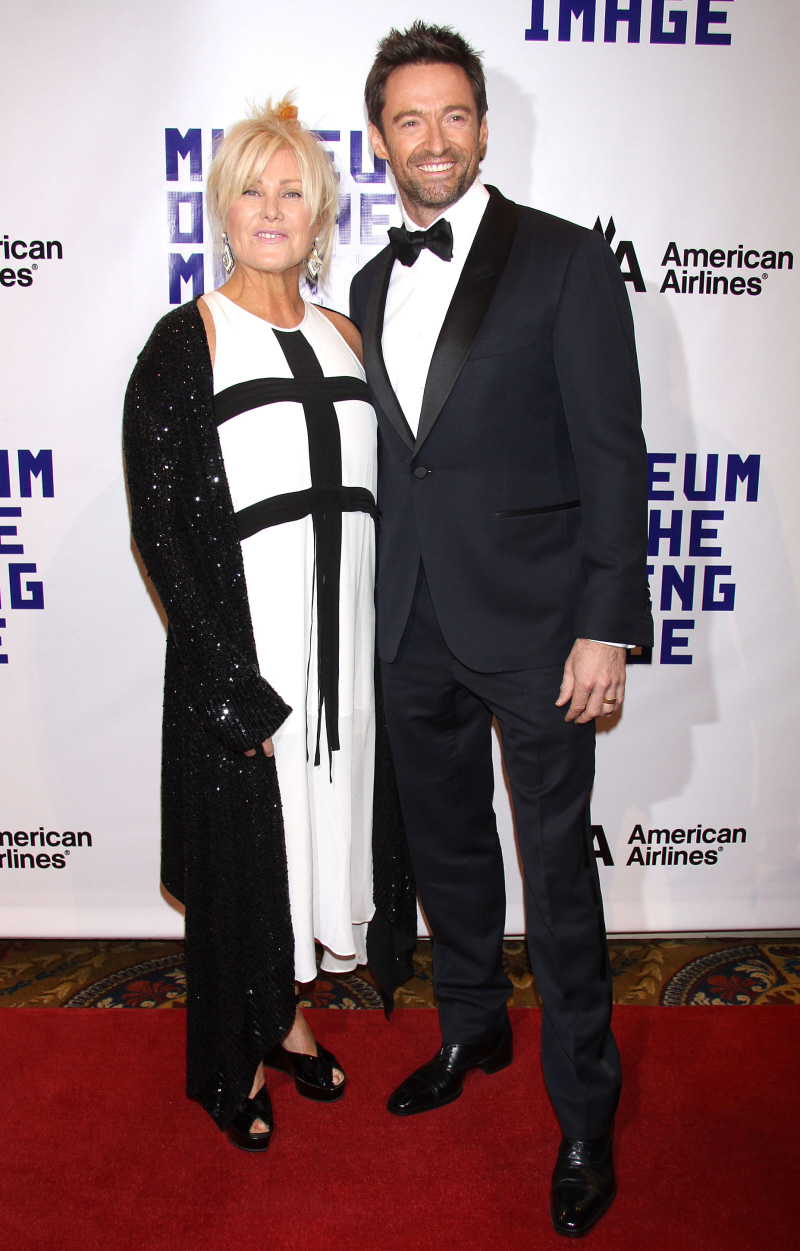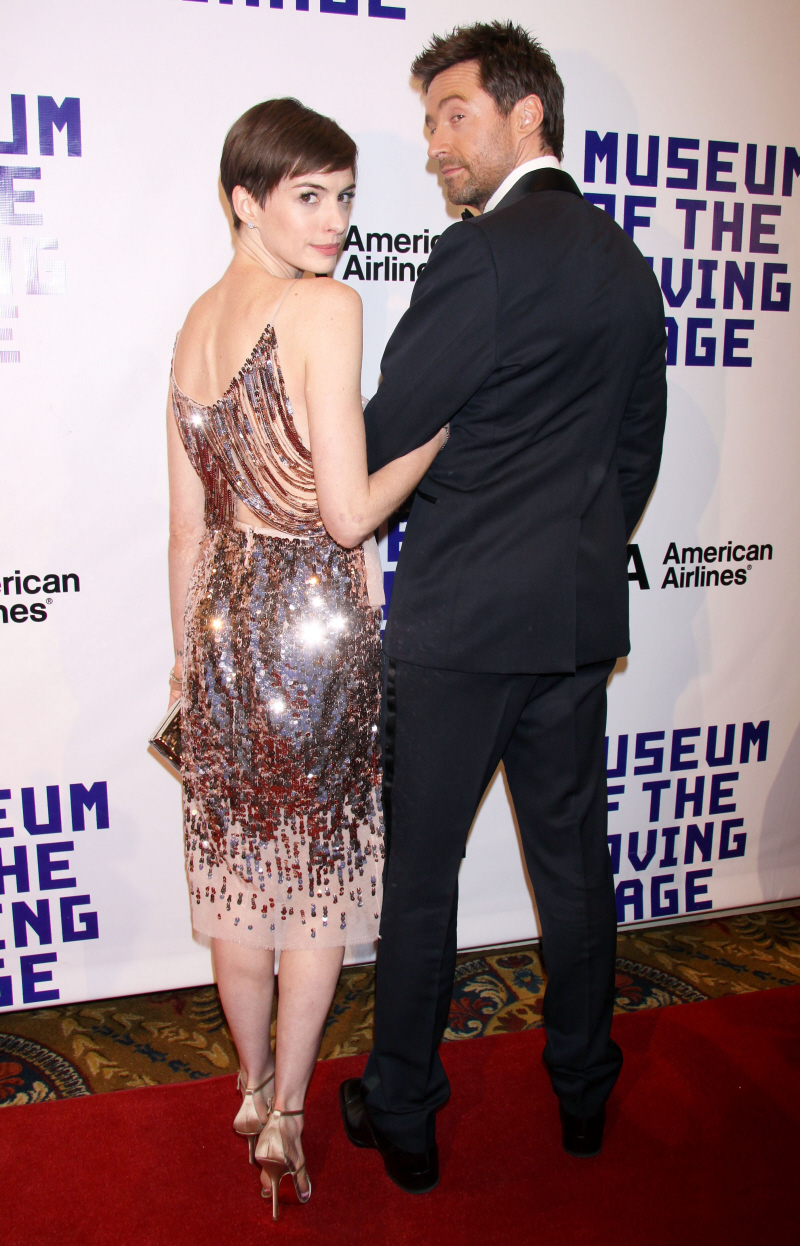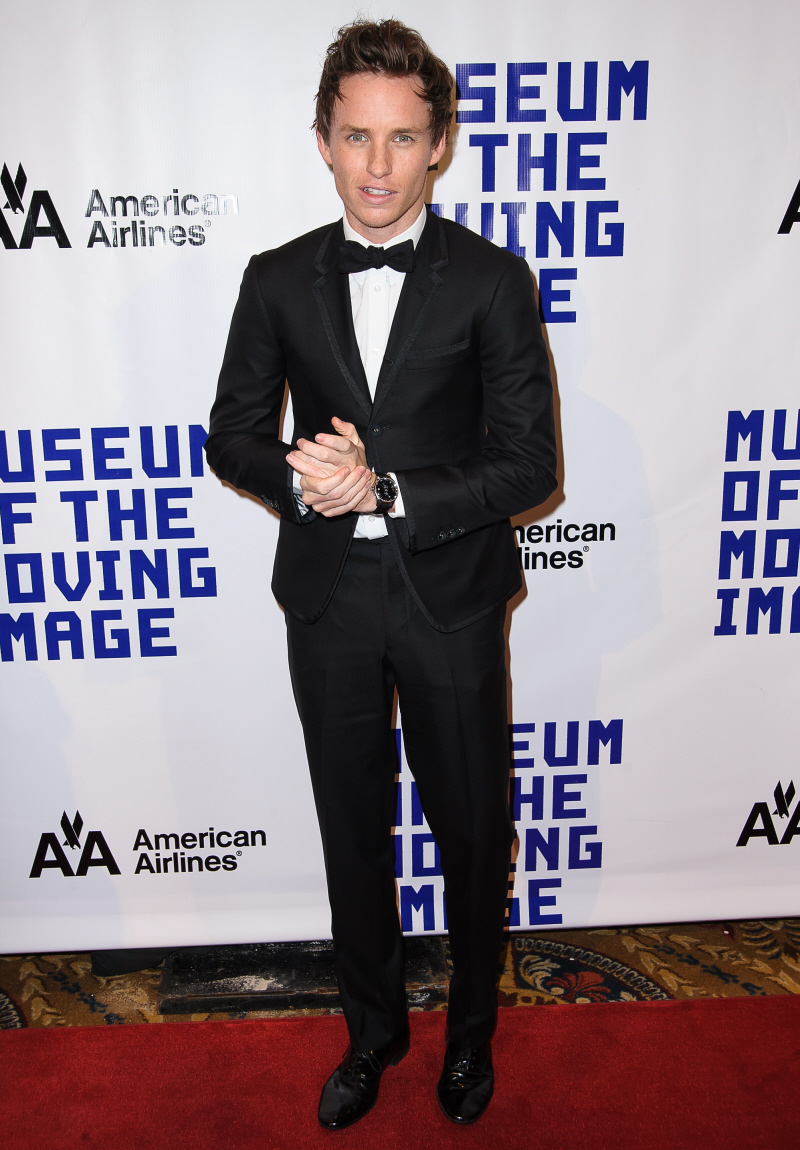 Photos courtesy of Joseph Marzullo/WENN.com.