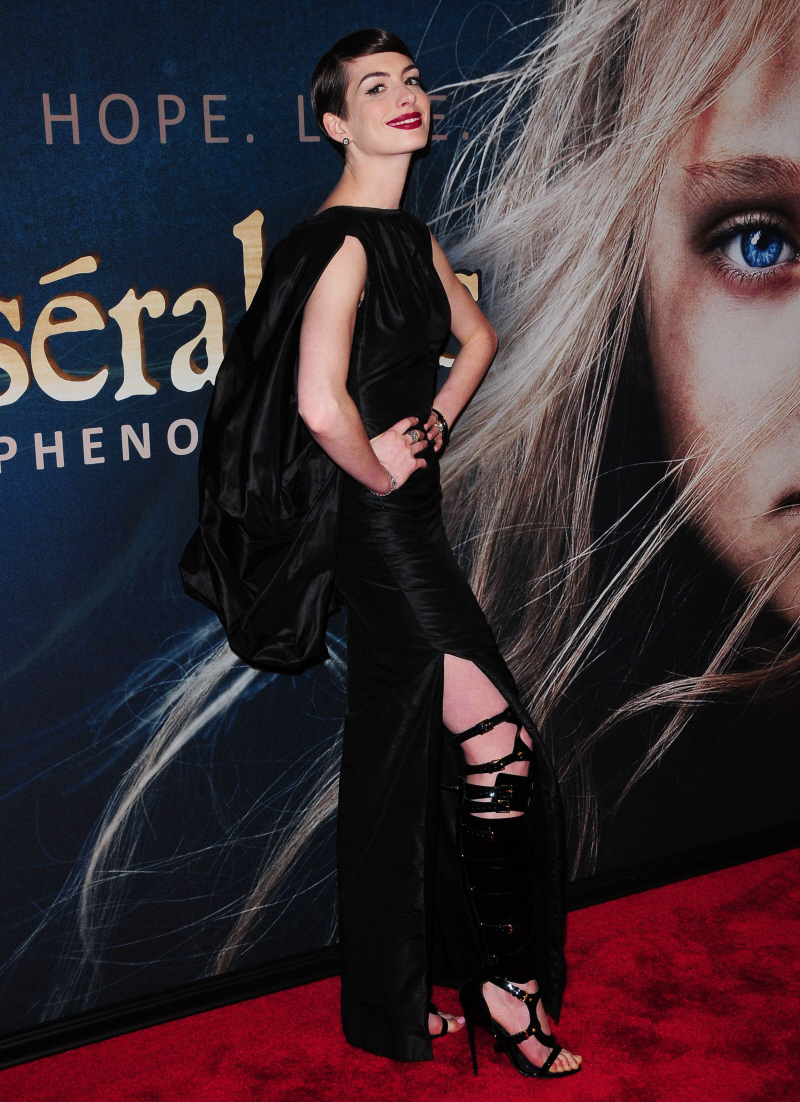 OH DEAR LORD. These are pics from last night's Les Miserables premiere in NYC. This post is just for "the ladies of Les Mis" in case you're like "OMG where is Hugh Jackman?!" Because CB is already talking about him, and we need to just talk about fashion and how these ladies are presenting themselves and how it's just so, so terrible. Let's start with Anne Hathaway, who is pretty much guaranteed an Oscar nomination this year, and from the looks of it so far, she's in it to win it. Is this the right way for an Oscar hopeful to present herself?!!?!?
Annie is wearing head-to-toe Tom Ford. The dress is Ford, the boot things (?) are Ford as well. At first glance, I liked the dress by itself, but as I examined it closely… no. No, I don't care for it. The silhouette is good, but the cut is too narrow along the thighs and Anne looks like she might be having walking issues. Plus, there's the matter of the giant slit (to show off those horrible boots) and the built-in thing on the back. I'm sorry, Tom Ford. This is a FAIL. Also: I dislike Anne's makeup so much here. It's too strong.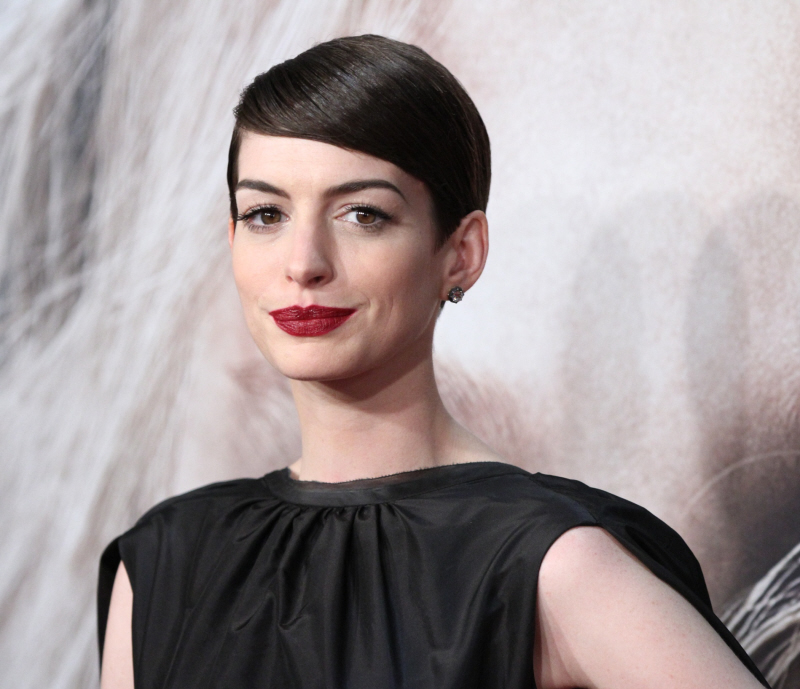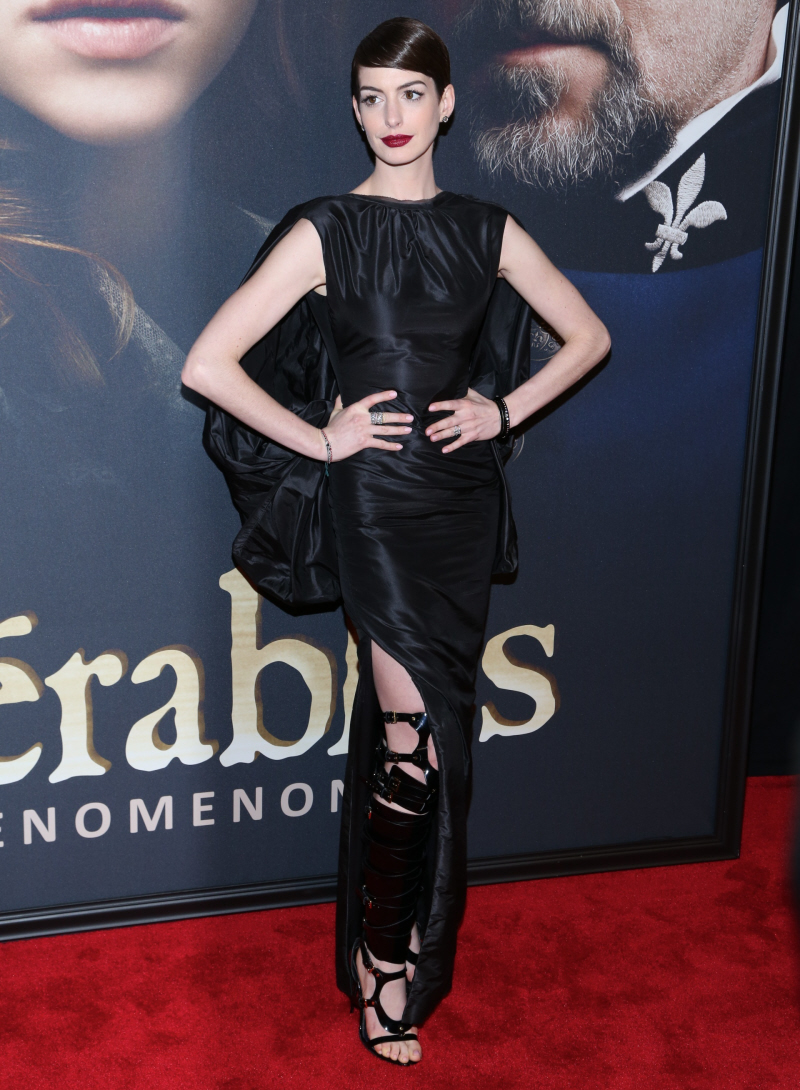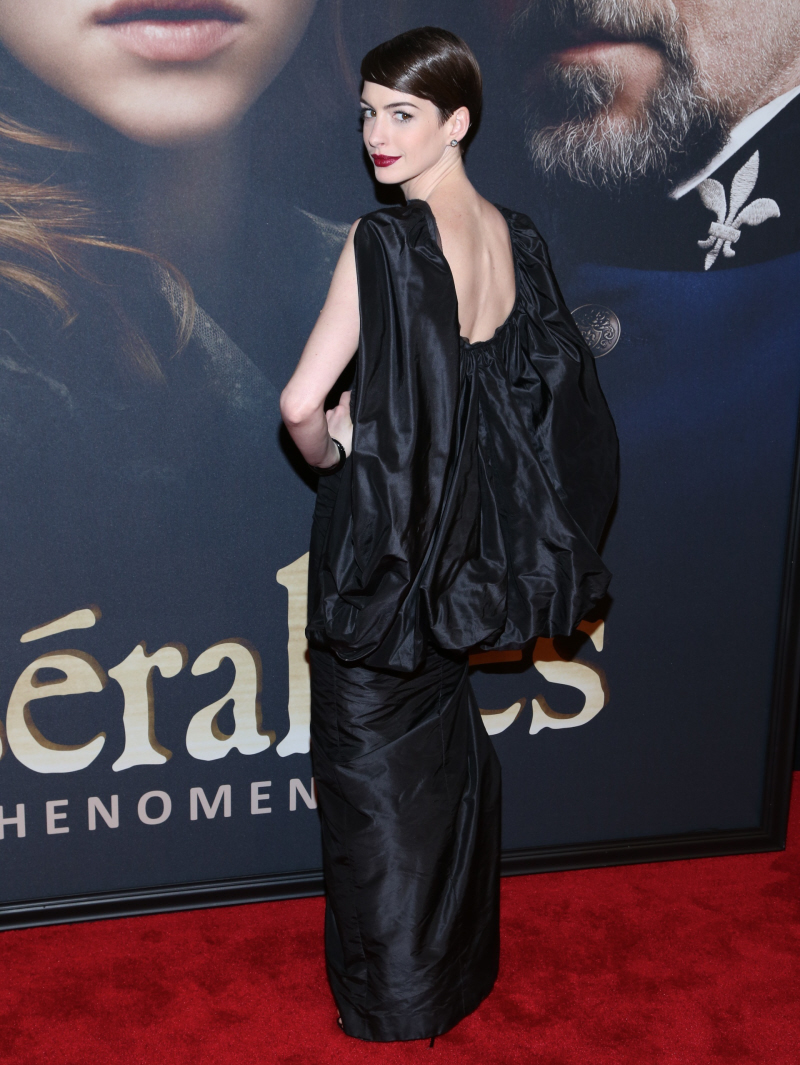 But is Anne's look worse than Amanda Seyfried's? The truth is, I don't hate Amanda's Alexander McQueen dress. It's fine. It's nothing special, but it's okay. But does her makeup artist hate her? And does her hair person despise her? What has she done to piss off her style team? I think Amanda is very pretty, but the makeup and the hairstyle emphasizes the wrong stuff about her "look".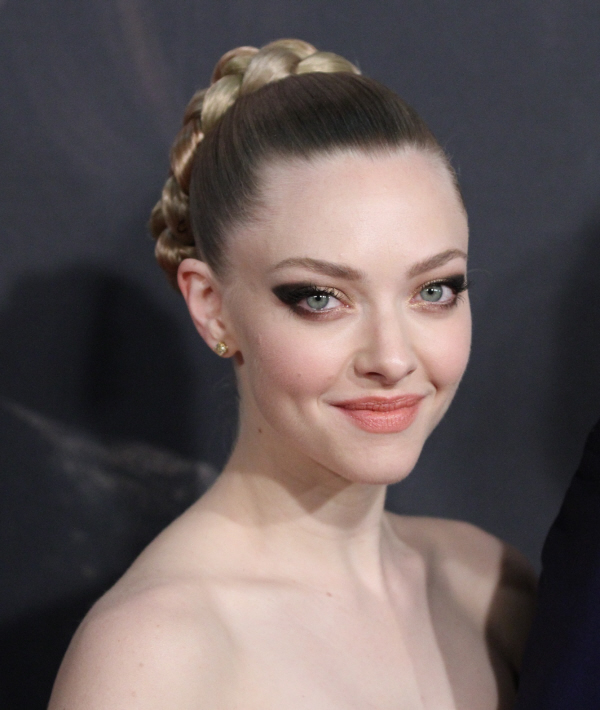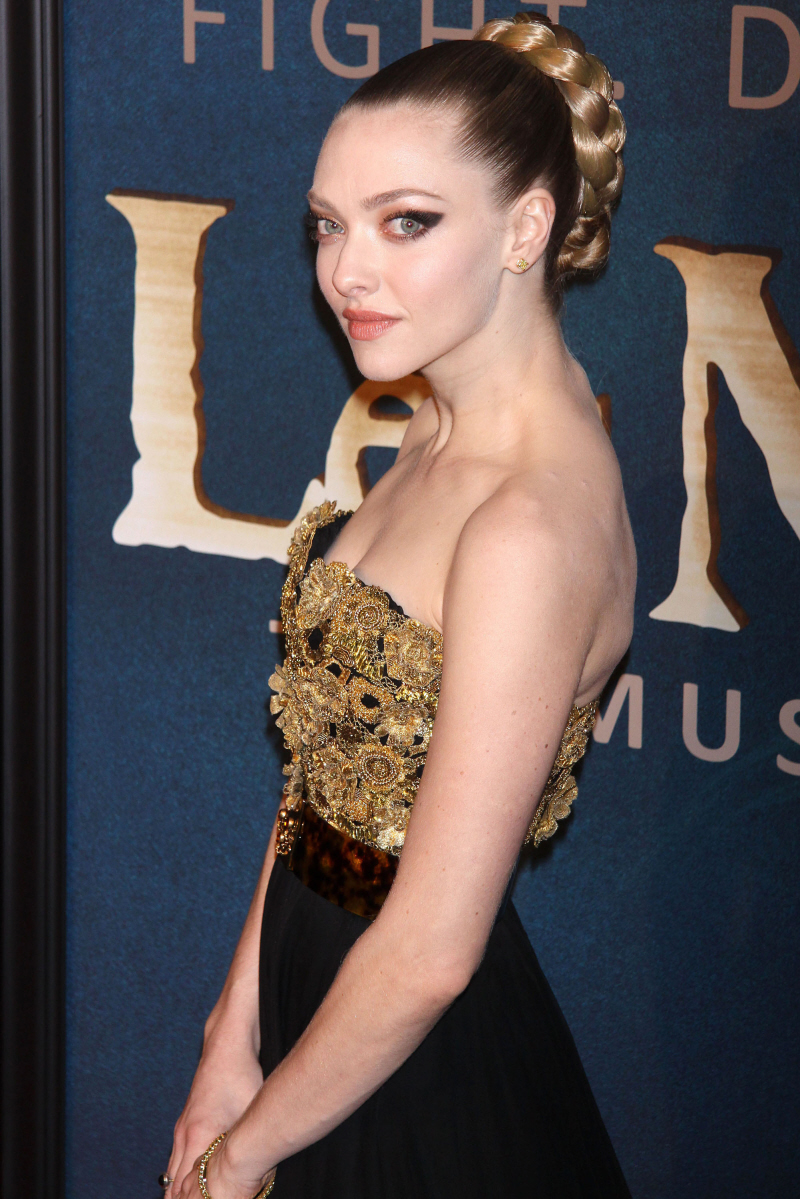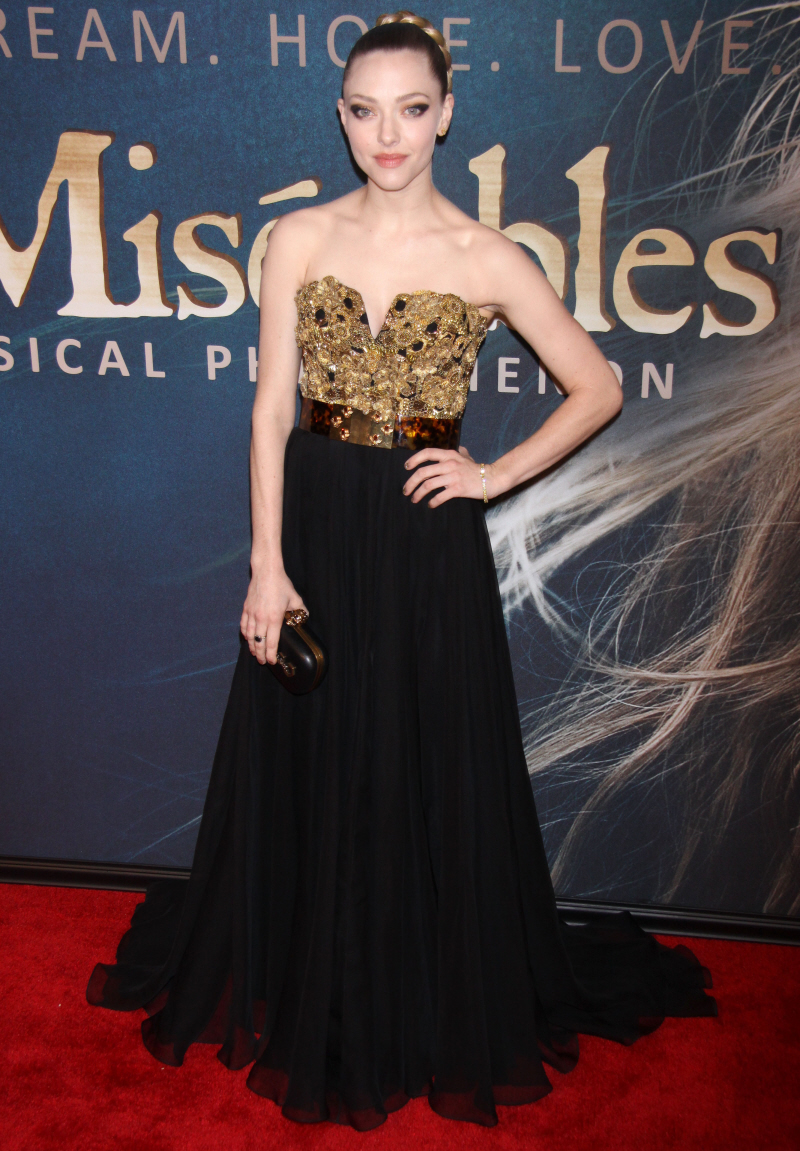 And here's Samantha Barks in Stella McCartney. A rare victory for Stella, I think, mainly because she just copied a years-old Ralph Lauren design.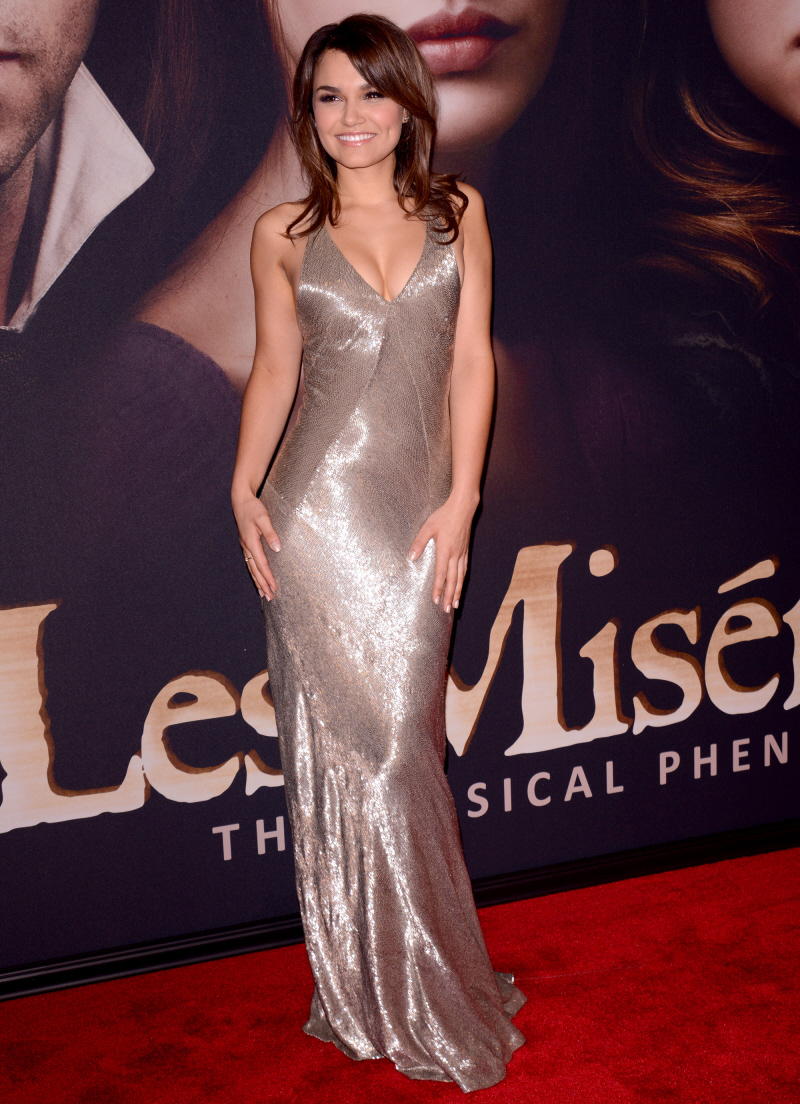 Photos courtesy of WENN.