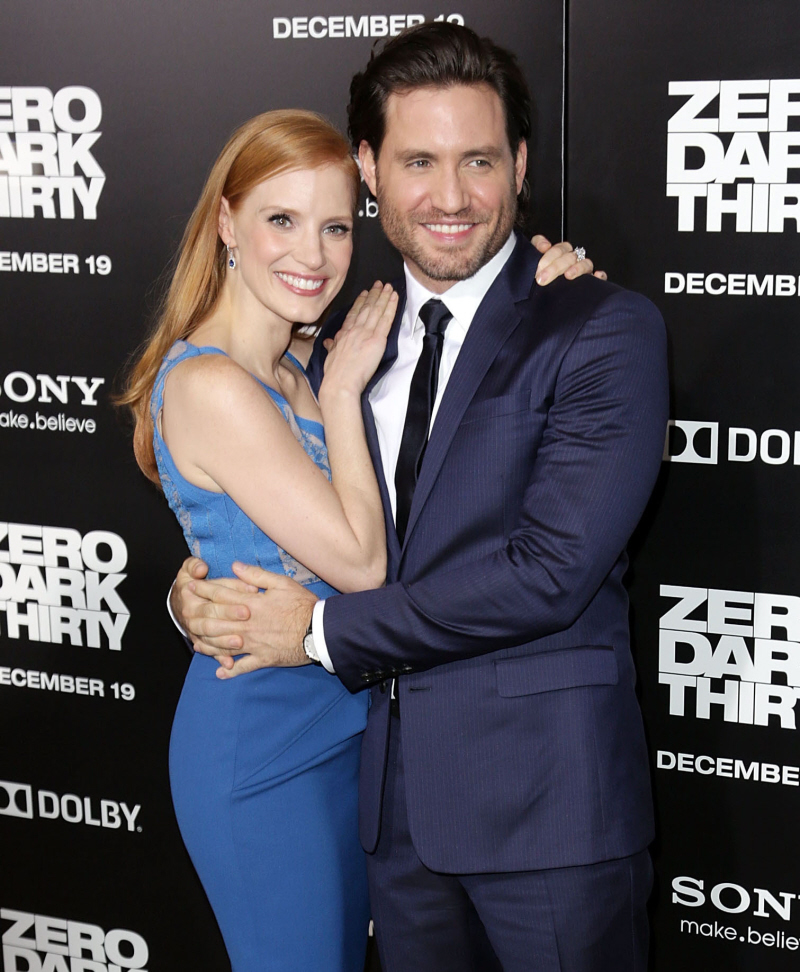 In yesterday's post devoted to the LA premiere of Zero Dark Thirty, I wondered aloud as to why Alex Skarsgard's Viking Beard was in attendance, and I suggested that the tabloids would make up a story about Skarksgard and Jessica Chastain, the star of Zero Dark Thirty. I also included photos of Jessica and her costar Edgar Ramirez – he was the only person on the red carpet who posed with Jessica. Now Page Six is saying that there are "rumors" about Jessica and Edgar, not Jessica and Alex. Which is fine by me! I think Edgar Ramirez is Venezuelan, talented and super-hot, and he and Jessica look really lovely and sexy together:
Gossip is swirling about a possible romance between "Zero Dark Thirty" co-stars Jessica Chastain and Edgar Ramírez. Sources tell us the two, who are both single, "became close during filming" of the Kathryn Bigelow movie. Chastain and Ramírez further fanned the buzz by posing with their arms around one another at the Los Angeles premiere of the Columbia Pictures release. But another source told us the pair, who share the same representation, are "just good friends."
Now, you know I like Jessica. She's A-list as far as talent goes, for sure. But she's not A-list as far as gossip goes, and I've long wondered if Harvey Weinstein or some PR genius hasn't been quietly trying to set Jessica up some big celebrity dude so that her profile can be raised a bit. Edgar Ramirez does NOT raise her profile, so if they are happening, it's just because they're hot for each other and really… aren't we all winners then? Because we get to imagine how hot it is between them. That being said, I keep getting the feeling that Jessica is kind of weird/damaged/fragile about Hollywood relationships and boyfriends and stuff. So I do kind of buy that she was just being friendly and sweet to her costar friend, and they're not boning. But God, I wish they were.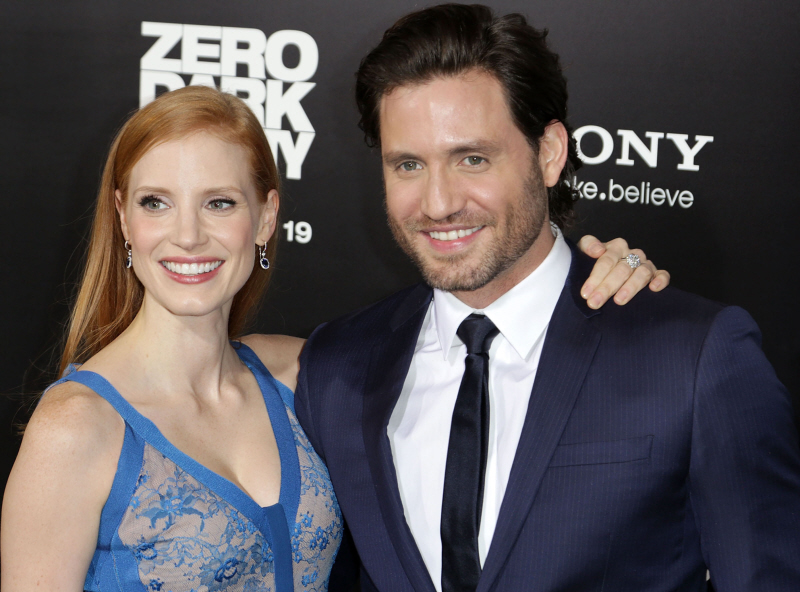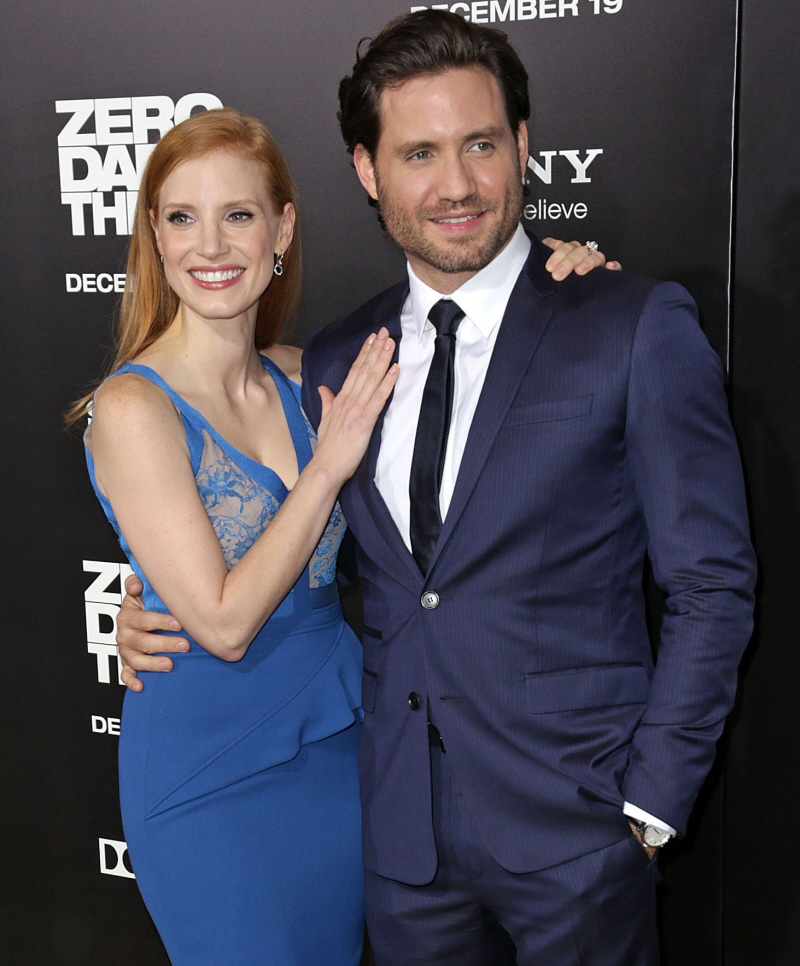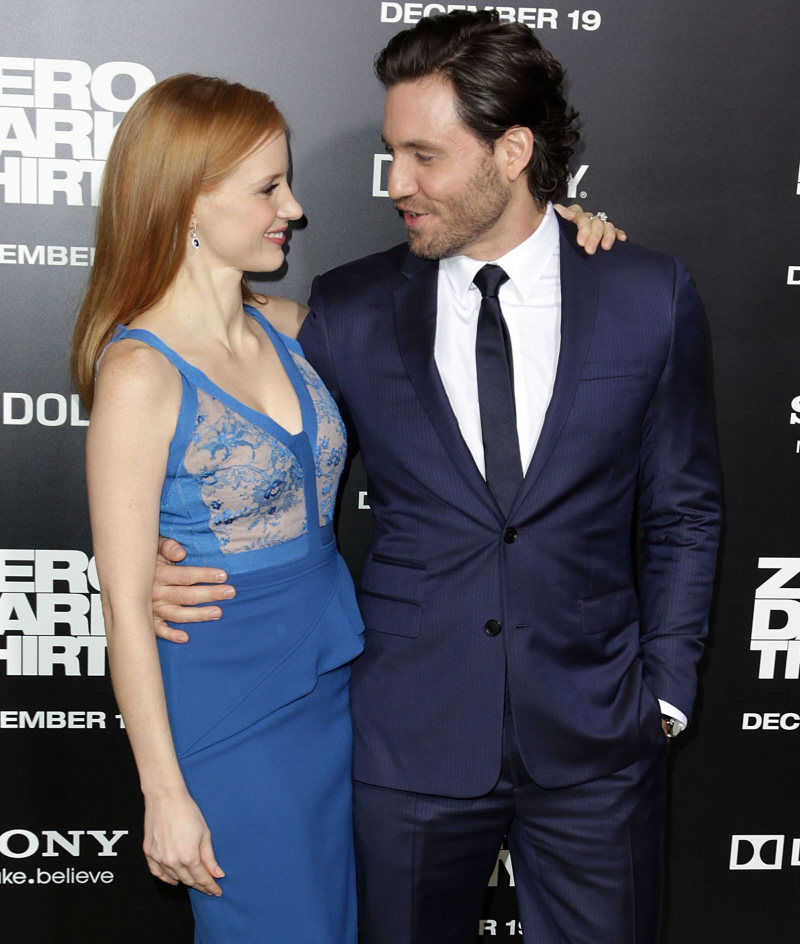 Photos courtesy of WENN.