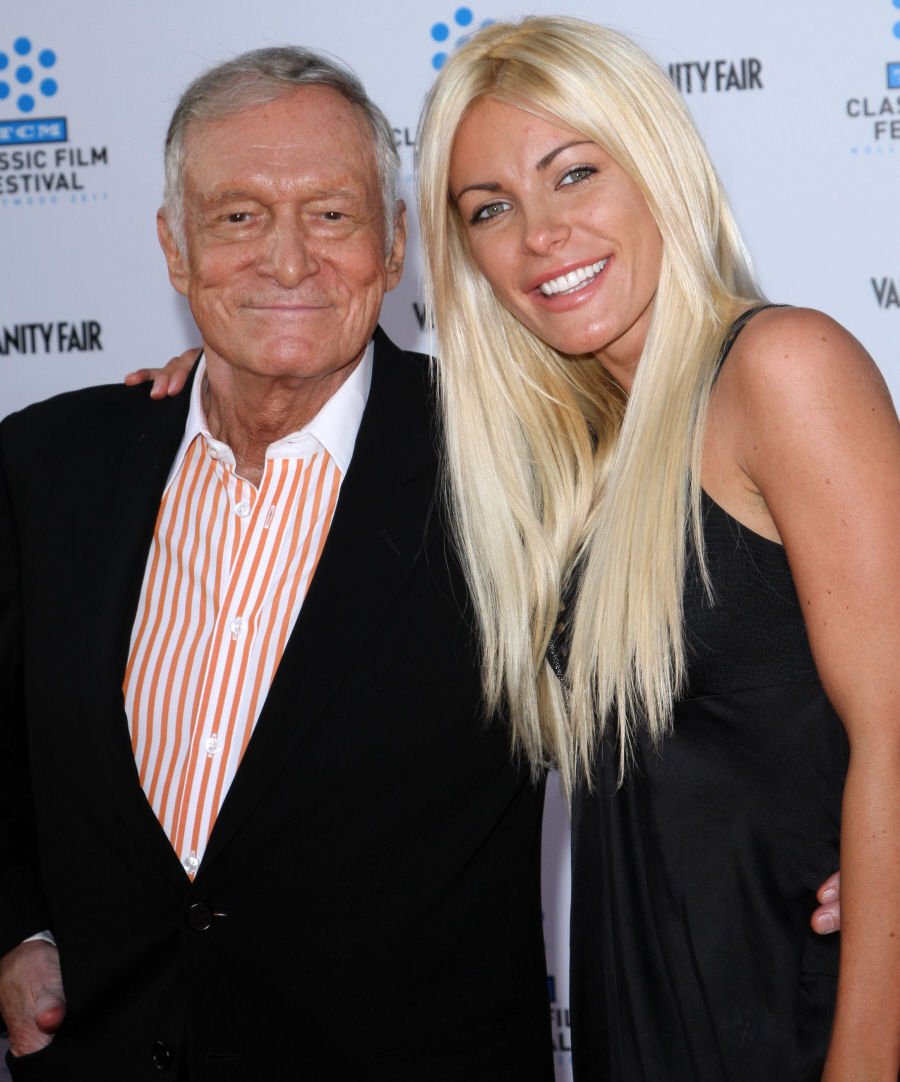 Two weekends ago, we discussed the widespread reports that Hugh Hefner had re-proposed to poor Crystal Harris, and she had accepted (again) and they were re-engaged. They were engaged last year too, only Crystal walked out on Hef just five days before the wedding, likely because she was having a full-blown affair with Dr. Phil's son. Whatever happened, I don't even know. Crystal ended up going back to Hef earlier this year, and I guess he really likes the way she prepares soup, because he put a ring on it (again). And now Crystal is showing off the ring: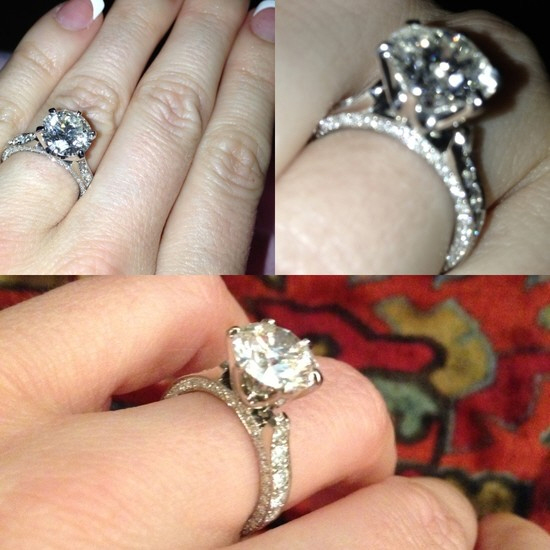 She posted that image with the message "my beautiful ring". Hef retweeted it and he also tweeted: "I've given Crystal Harris a ring. I love the girl." So… now you know. He's 86. She's 26 (hahaha). They haven't announced a date, but I would suspect it will be "soon," right? She may have to sign a prenup, but she's probably just hoping that Hef kicks the bucket before he just starts to refer to her "The Soup". People Magazine's sources say that Hef and Crystal and tentatively planning a New Year's Eve wedding at Hef's LA mansion.
By the way, thoughts on the ring? It's not flat-out ugly, but it looks… I don't know, it looks like an engagement ring bought at a mall. Hef has money, he has influential friends, certainly he could head over to Neil Lane or Harry Winston, you know? But the ring feels very Kay Jewelers (no disrespect to Kay – I have a beautiful cocktail ring from Kay!). And round diamonds just seem so untrendy these days.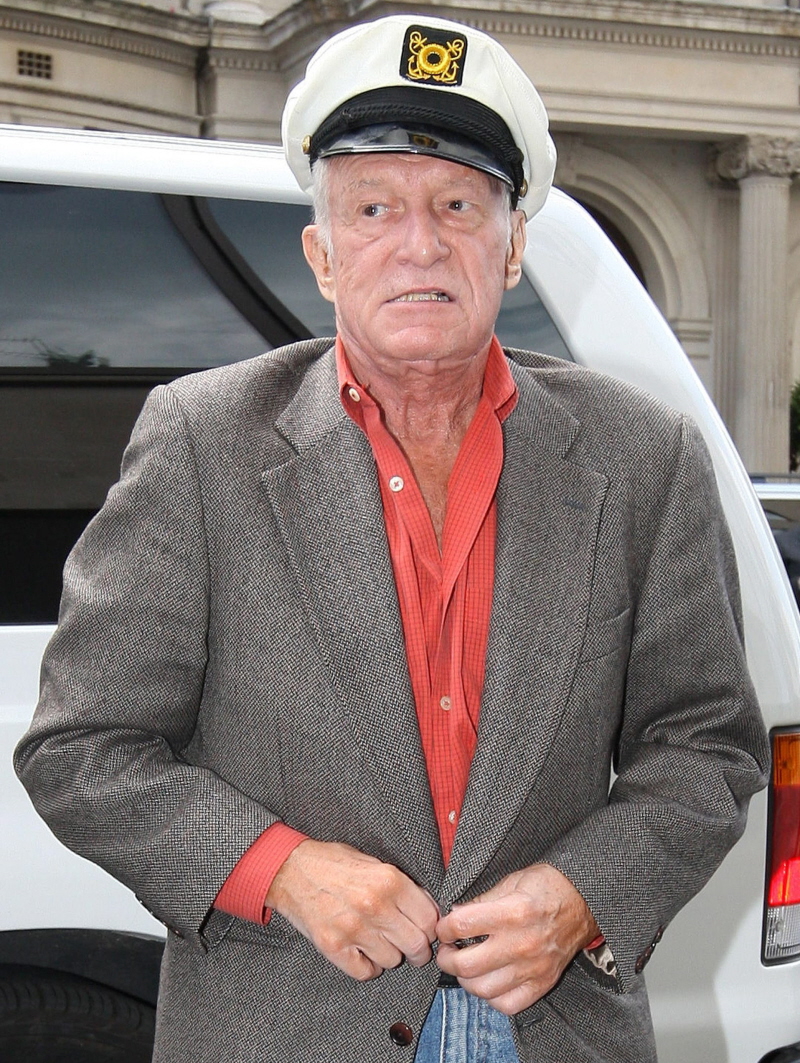 Photos courtesy of Crystal's Twitter, WENN, Fame/Flynet.