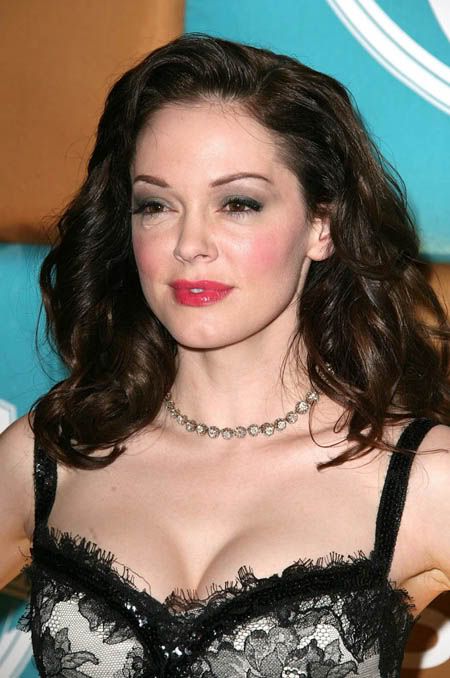 Angelina Jolie was slated to play the role of Ava Lord in Sin City 2, where production was said to be delayed to wait until her schedule opened up. Now she's said to be out of the film, and rumor has it that either Rachel Weisz or Rose McGowan will replace her, with most movie sites favoring Rose McGowan:
It has been suggested to me by one of the handful of anonymous Sin City sequel pre-production staff that contributed to a very hotly contested earlier film ick story, that Robert Rodriguez was considering a replacement for Angelina Jolie in the Dame to Kill For cast list. It wasn't anything other than hearsay, really, coming from a single source and with no evidence presented in back up, so I didn't report it. This morning, though, it has taken one step closer to being actual, real news.

Several sites have picked up on Cinema Blend's original suggestion that Jolie is to be replaced by Rachel Weisz in the next Sin City's lineup. That was certainly news to me – and I suspect it may well be news to Rodriguez and company too. Who knows what's really going on as regards Sin City 2? So many conflicting reports – to which, I admit, I am adding, though with the best intentions.

But Weisz wasn't the name I was given. I was told that Rose McGowan was the preferred replacement for Ava Lord. As I said – there was nothing to back this up, even if it did come from somebody related to the production.
People think McGowan is slated for the role because she already has a connection with directors, and is appearing in Grindhouse, also with Tarantino and Rodriguez.
The drastic change in her looks suggests there's something to the rumors that McGowan has a serious coke problem. She also looks like she's had some bad work done on her face as there's a weird sagging thing going on under her right eye. I didn't see Sin City 1, but it seems like a drugged out actress would fit well with the dark violence in the film.
Pictures from Gossip Rocks.
Update: Well it looks like this Rose McGowan thing is just a rumor. My source is the link above, but others seem to be saying that Rachel is favored for the role. I bet it's all conjecture at this point.