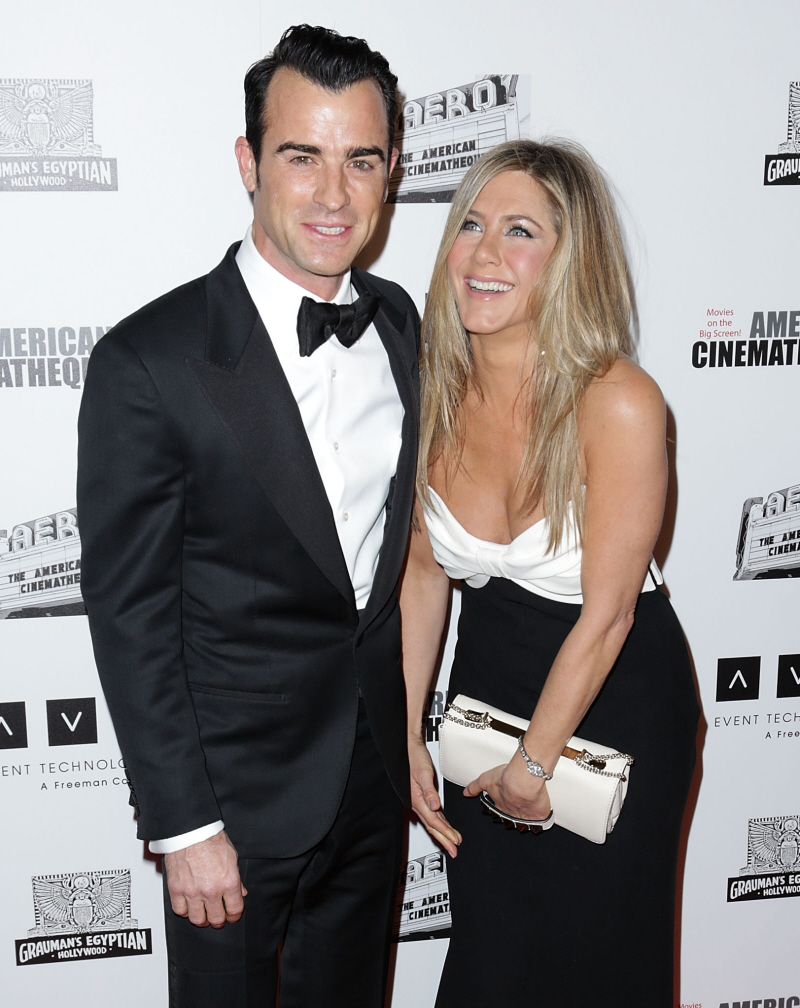 As with many of tabloid stories this year, this Star Magazine story seems to be based on one small kernel of truth, then wildly exaggerated with somewhat nonsensical claims. Star Mag says that Justin Theroux has basically manipulated Jennifer Aniston into dumping all of her old Goddess Circle girlfriends. Aniston has allegedly replaced the Goddess Circle with Justin's hipster friends. While I think there's some truth somewhere in here – perhaps that Jennifer doesn't have much time for Courteney Cox these days, and perhaps Jennifer is trying to be more and more "hipster" – overall I think this is BS.
Jennifer Aniston certainly isn't singing "I'll be there for you" these days. Aniston is ditching her pals in favor of fiancé Justin Theroux's hipster crew. Longtime galpals like Courteney Cox, Laura Dern and Sheryl Crow are all but history in Jen's new world, says an insider, who adds that Justin once referred to the famous women as "boring, middle-aged moms."

"Justin complains all the time that Courteney in particular consumes too much of Jen's time with her neediness," says the source. "He also doesn't like it when her daughter, Coco [Jen's goddaughter] is around because he says she's rambunctious."

Jen clearly seems to be bending to Justin's will. She cancelled several dinner dates with Courteney and at Jen's annual holiday party on Dec. 2, the guest list was mostly Justin's friends, like tattoo artist Scott Campbell, actress Lake Bell, Tobey Maguire and Justin's longtime creative collaborator Ben Stiller.

"Justin basically manipulated Jen into cleaning house," says the insider.
[From Star Magazine, print edition]
First of all, all of those Goddess Circle people DID come to Jennifer's holiday party. Secondly, Ben Stiller is Jennifer's friend too! I think Ben and Justin are pretty tight, but Ben and Jennifer are too, and didn't Ben introduce JustJen (back when Justin was with Heidi?!)? Third of all, Justin does seem to make an effort to ingratiate himself with Jennifer's friends, and she does the same – they share a lot of friends, and to their credit, they actually seem to be making the same amount of effort with each other's "group". Last thing: how much does it suck to be Courteney Cox right now? Jennifer was pretty much the third wheel in Courteney and David Arquette's marriage for years and years, and now that CC is single and Jennifer is with Justin, Jennifer has little to no time for CC. Sucks.
Here are some new photos of JustJen in Cabo yesterday. Note the butt-grab. They wanted us to see it, so you might as well discuss it.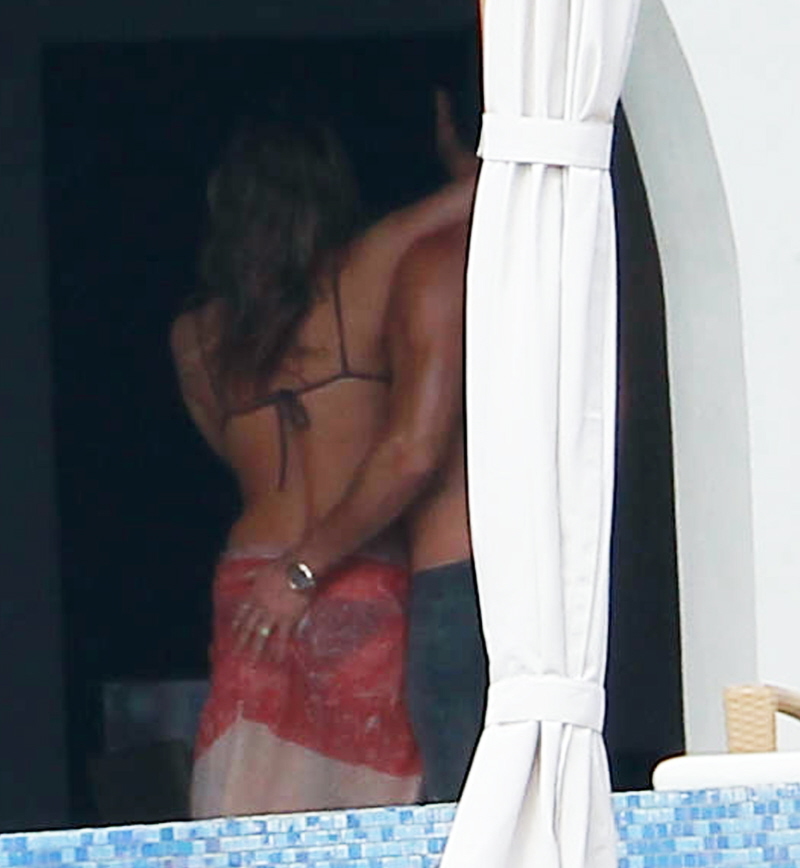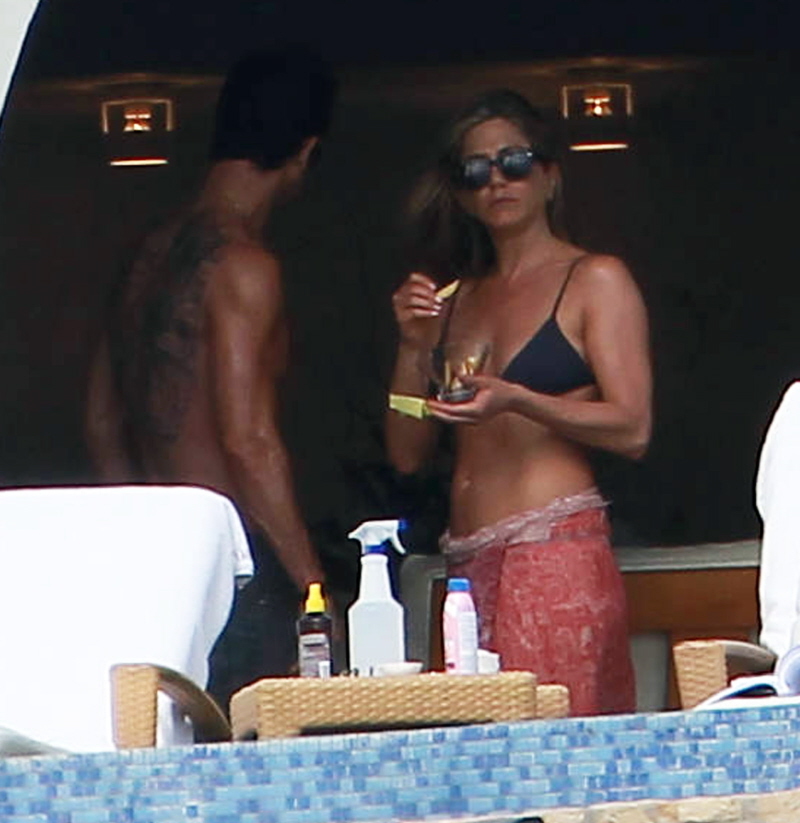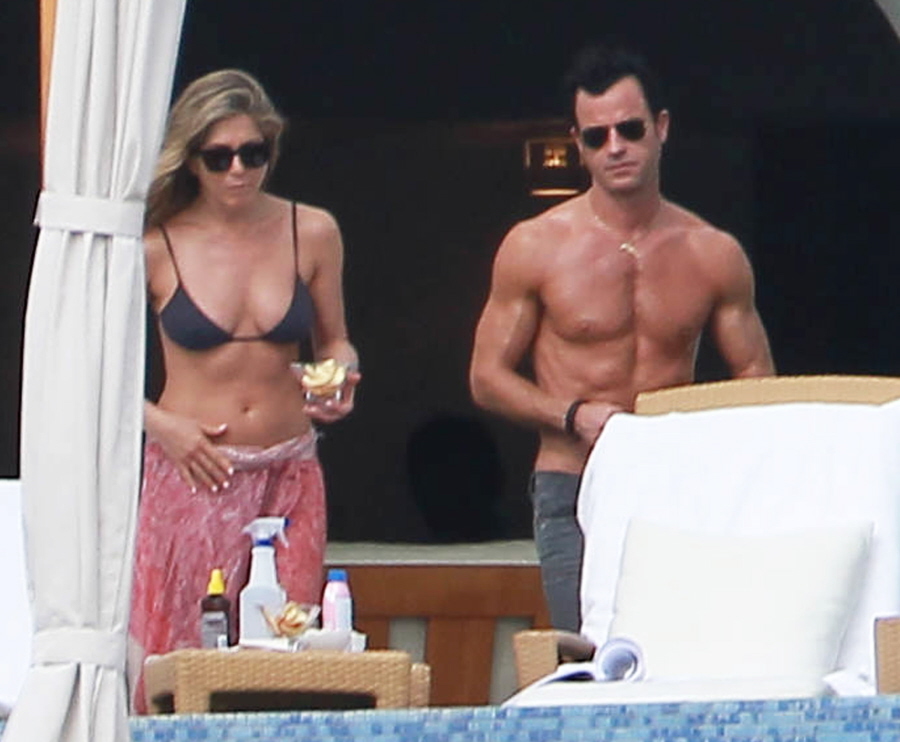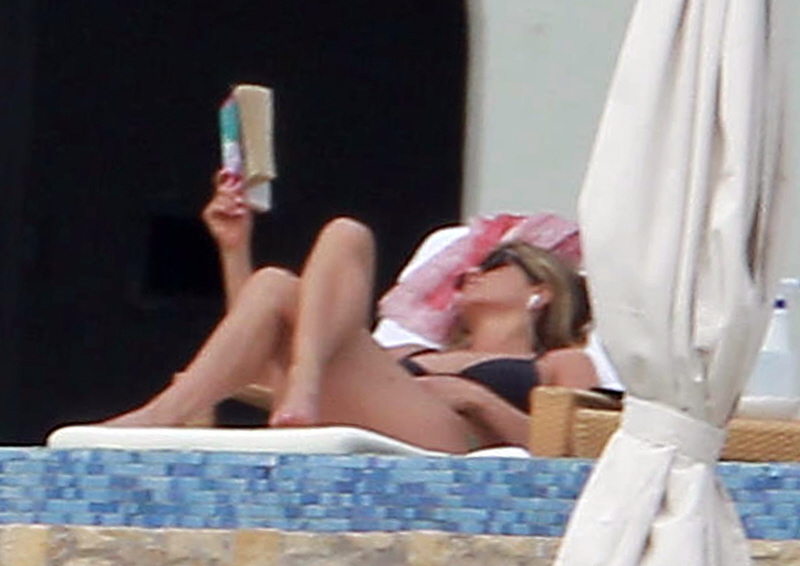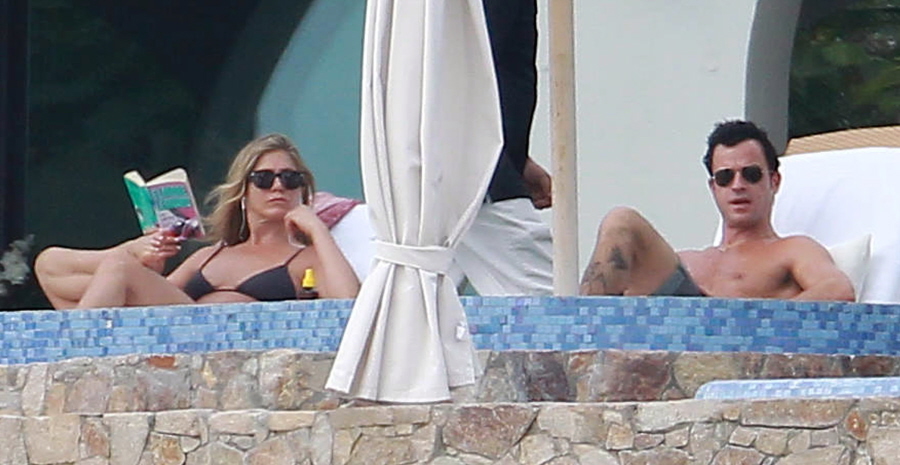 Photos courtesy of WENN, Fame/Flynet.