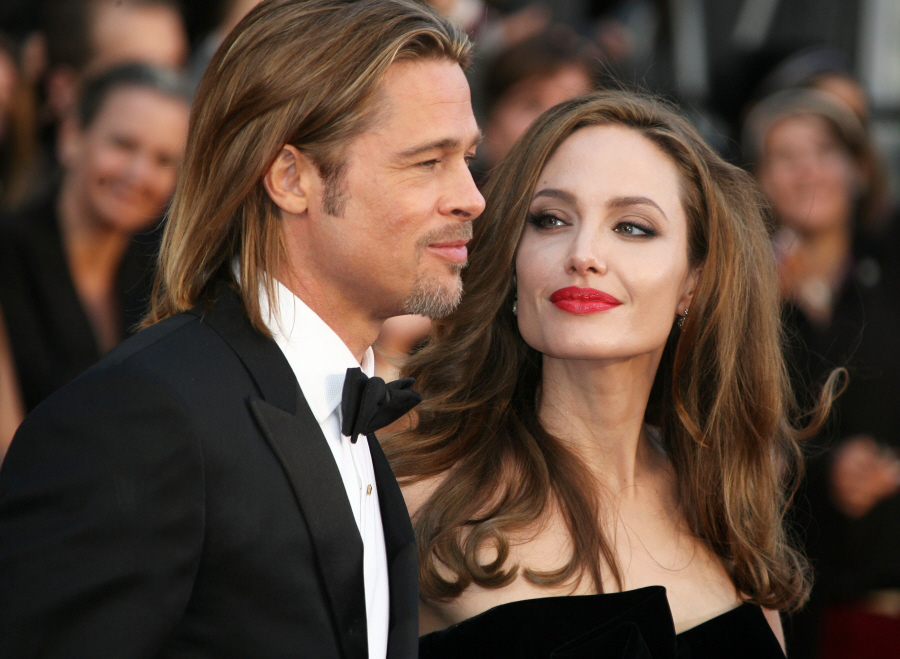 I don't really keep up with Brad Pitt's hair. I mean, I'm aware that he's wearing it longer these days, and it's been "longer" than usual since 2011, when he began filming the neverending production of World War Z. For whatever reason, Brad's hair choice for his WWZ character is reminscient of Legends of the Fall. Which is fine if that's what you like (I've always been partial to Brad's dirtbag grifter styling in Thelma & Louise). But as Brad has faced WWZ's stop-and-go shooting schedule, his hair needs to "look" the same no matter what. So he got a weave. Not just any weave – a really busted Britney Spears weave. And Angelina Jolie won't have sex with him unless she can rip it out with her Talons of Doom (not really, but that's what the story should be).
Plenty of successful 49-year-old men get the urge to date women half their age, but not Brad Pitt – he'd rather look like one! Just month after getting mocked for his unintentionally hilarious Chanel No. 5 perfume ad, the A-list actor – who already gets blonde highlights and weekly pedicures – has debuted a new set of hair extensions that had people whispering behind his back at his recent Killing Me Softly premiere in NYC.

"They're really bad," a source told Star. "Think more Britney Spears than Kim Kardashian – they just look cheap!"

Apparently fiancée Angelina Jolie agrees. She thought the long hair he sported for World War Z looked thin and greasy, but he got so many compliments he wanted to keep the look.

"She would never get extensions," says our insider. "She thinks they're really cheesy, even for women."

But that won't stop Brad from going to great lengths to stay relevant in Hollywood – where everyone knows it's hair today, gone tomorrow.
[From Star Magazine, print edition]
I'm including some of the most recent photos we have of Brad, from late November at the NYC premiere of Killing Them Softly (the pics where Brad is wearing a black leather jacket). Is that the weave? Or is that his real hair? I wasn't paying much attention at the time, but now that I'm looking at it… sure, it could be a weave. I could see how the lower part could be fake. But they don't look that budget to me. Certainly not Britney-esque.
Also – I'm pretty sure Angelina has worn wigs, weaves and hairpieces before. Usually for films, but occasionally for a red carpet too. So why is she getting so pissy with Brad?
UPDATE: Page Six has a nice story on "Where in the world is Brangelina?" They're in Turks and Caicos with their kids & Jane Pitt. They're staying at Donna Karan's estate, which sounds awesome. There's also a rumor going around the island that the Jolie-Pitts have brought along 12 nannies. Which… maybe they're taking their whole staff on vacation, you know?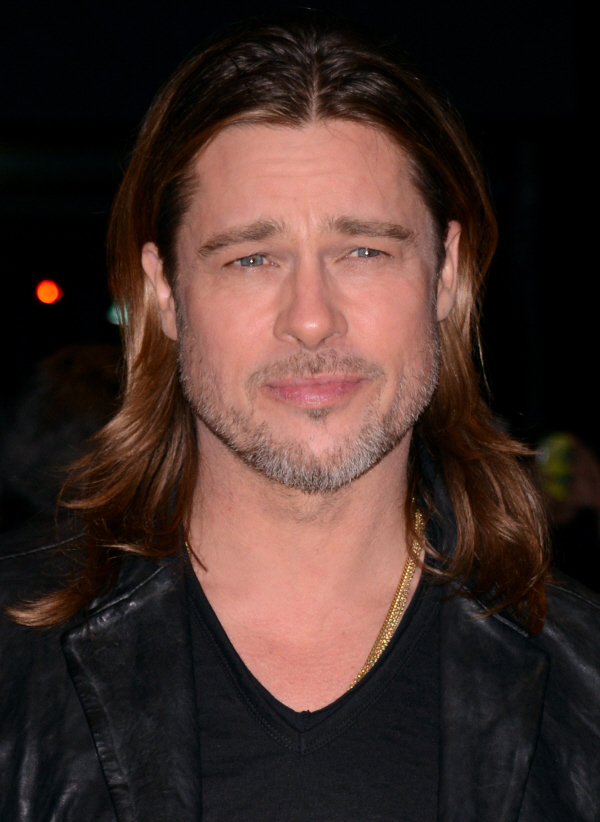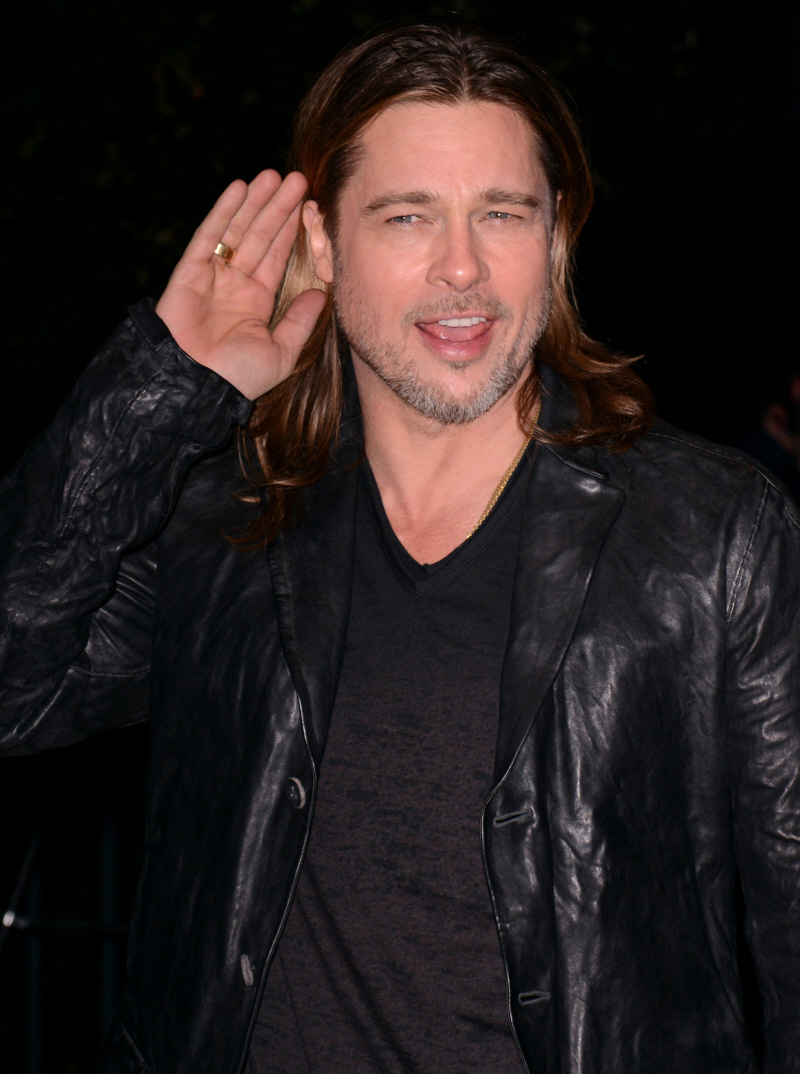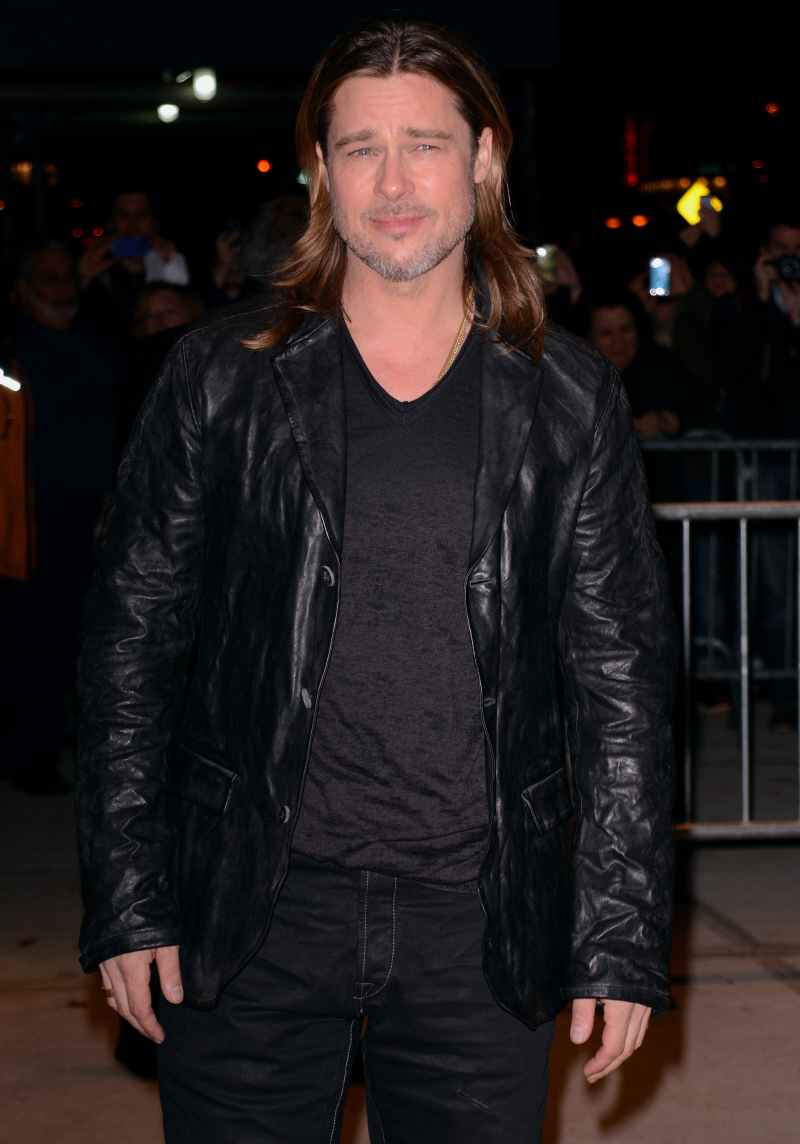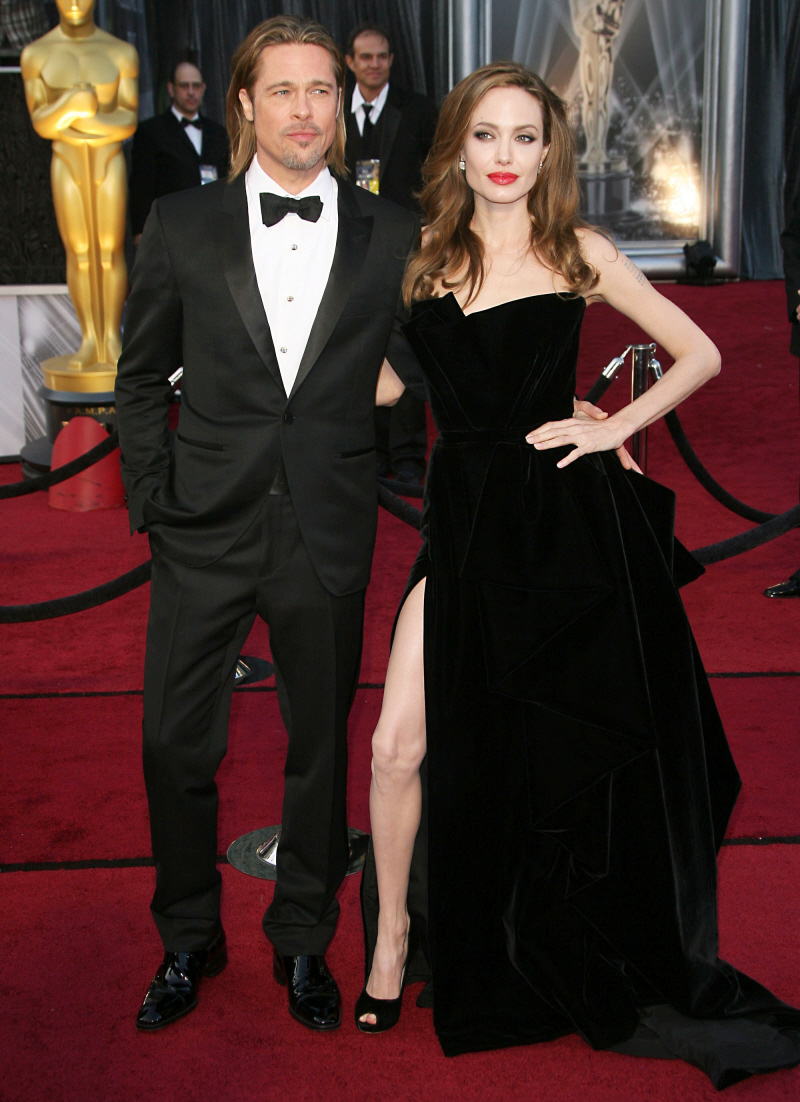 Photos courtesy of WENN.