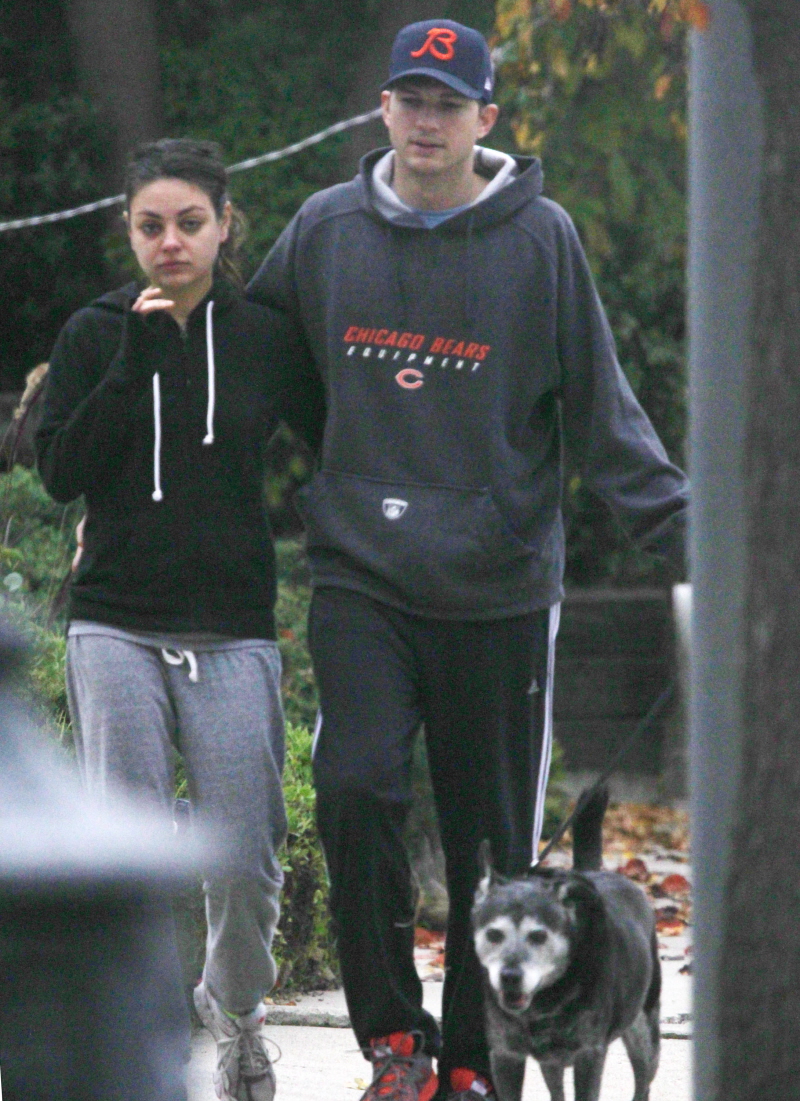 A few weeks ago, I wrote a post for these photos called "Mila Kunis's body and soul looks like it's rejecting The Kutcher, right?" Because… that's how I read it. Mila Kunis is a beautiful woman. She has a cute figure and a beautiful face. But over the past year – the same year in which she began dating Ashton Kutcher – she's been consistently photographed looking less than gorge. Some of you yelled at me for criticizing Mila for – in your words – being photographed without makeup. Um, really? This is not a situation where a lovely celebrity just looks kind of washed out without makeup in a candid photo set. This is a situation where Mila has looked like that over a months-long period.
But! What about the feminism, etc? I don't believe that women have to look red-carpet ready at all times, and I'm a big fan of the makeup-less look for all women. I believe in realistic body standards and I am against body-shaming and fat jokes. But I also think that it's fair game to note when someone – especially someone accepting beauty/modeling contracts and "Sexiest Woman Alive" titles – looks like hell on a regular basis all of a sudden. But how do we feel when it's the boyfriend saying "Damn, girl – take a bath"? Hint: We think he's a douche.
When Ashton Kutcher started dating Mila Kunis earlier this year, he thought he'd hit the romantic jackpot – not only was she Esquire's Sexiest Woman Alive in 2012, he's been crushing on her ever since their days as costars on That '70s Show. But as the couple's relationship has grown, so has Mila – to the tune of nearly 50 lbs, much of it put on for her upcoming film Blood Ties – and insiders say Ashton's feeling uneasy about his girlfriend's transformation.

"When they started dating, he thought Mila was one of the hottest girls in the world," a source tells Star. "But in the eight months or so they've been together, she's totally let herself go."

A big part of the issue – perhaps even more than her dress size – is Mila's increasingly frumpy appearance. Mila has been photographed looking tired in baggy sweats and no makeup consistently.

"When Ashton broke up with wife Demi Moore, he was ready to have a relationship with a low maintenance girl, but now he's saying Mila is TOO low maintenance," says our source. "Demi may have been crazy, but she always made sure to look good for Ashton, whereas Mila acts like she couldn't care less."

When Ashton dropped a major hint recently in the form of a $250,000 Christmas makeover package, Mila took the gift as a huge insult. "She told Ashton is he wanted a fake, plastic girl, he should have stayed with Demi. That's when he snapped and told her, 'You're worse than Demi!'"
[From Star Magazine, print edition]
No way is Mila 50 pounds heavier now than she was a year ago. Mila is petite, and when she loses or gains even a small amount of weight, it's noticeable. I'm saying she's maybe 20 pounds heavier now than she was a year ago (if that), and I think it's gross of Star Mag to make that into a fat joke. She gained some weight. It happens. The problem is not that she gained weight (which was for a role). The problem is that it seems like Mila is skimping on basic hygiene. Run a brush through your hair, take a shower, and if you're going to wear sweatpants, at least get some cute ones. Earn that Dior contract, you know? Still – I'm not sure if I would laugh or cry if Ashton dumped her because she wasn't high-maintenance enough.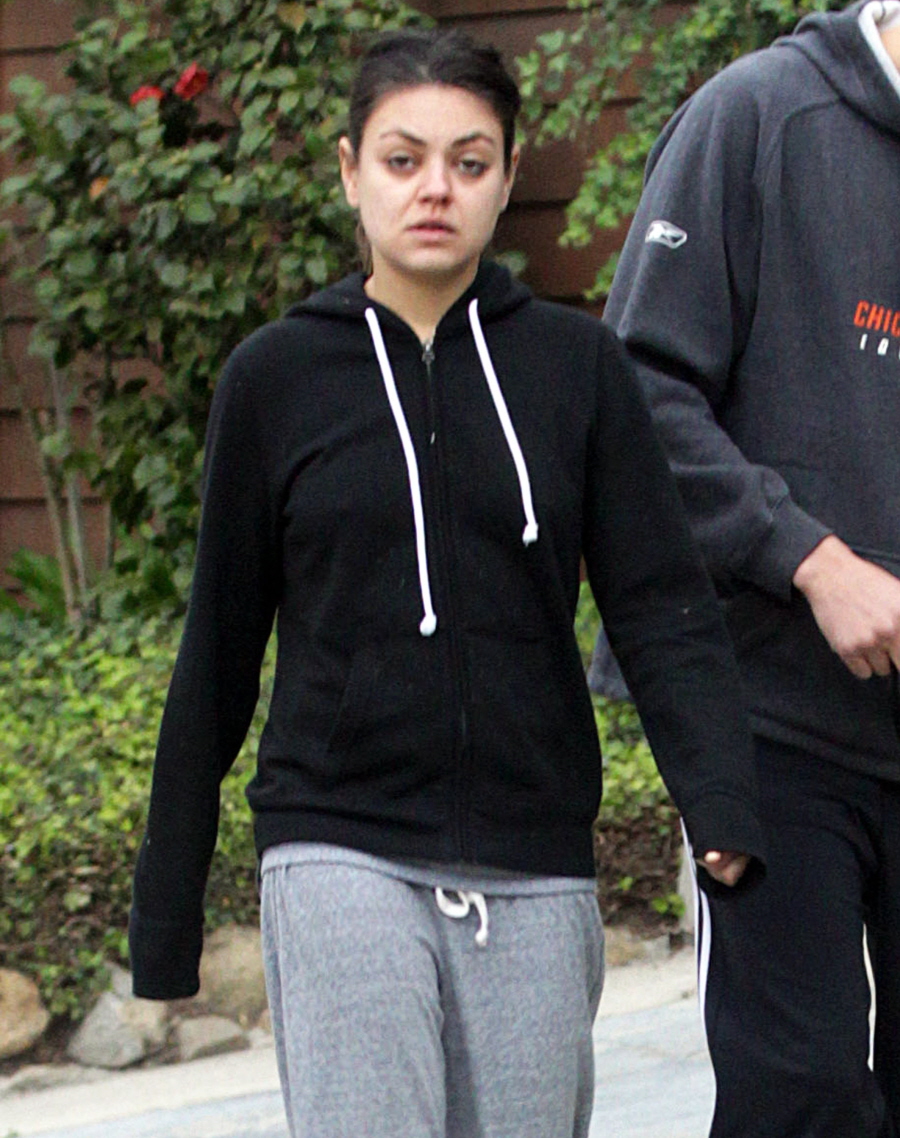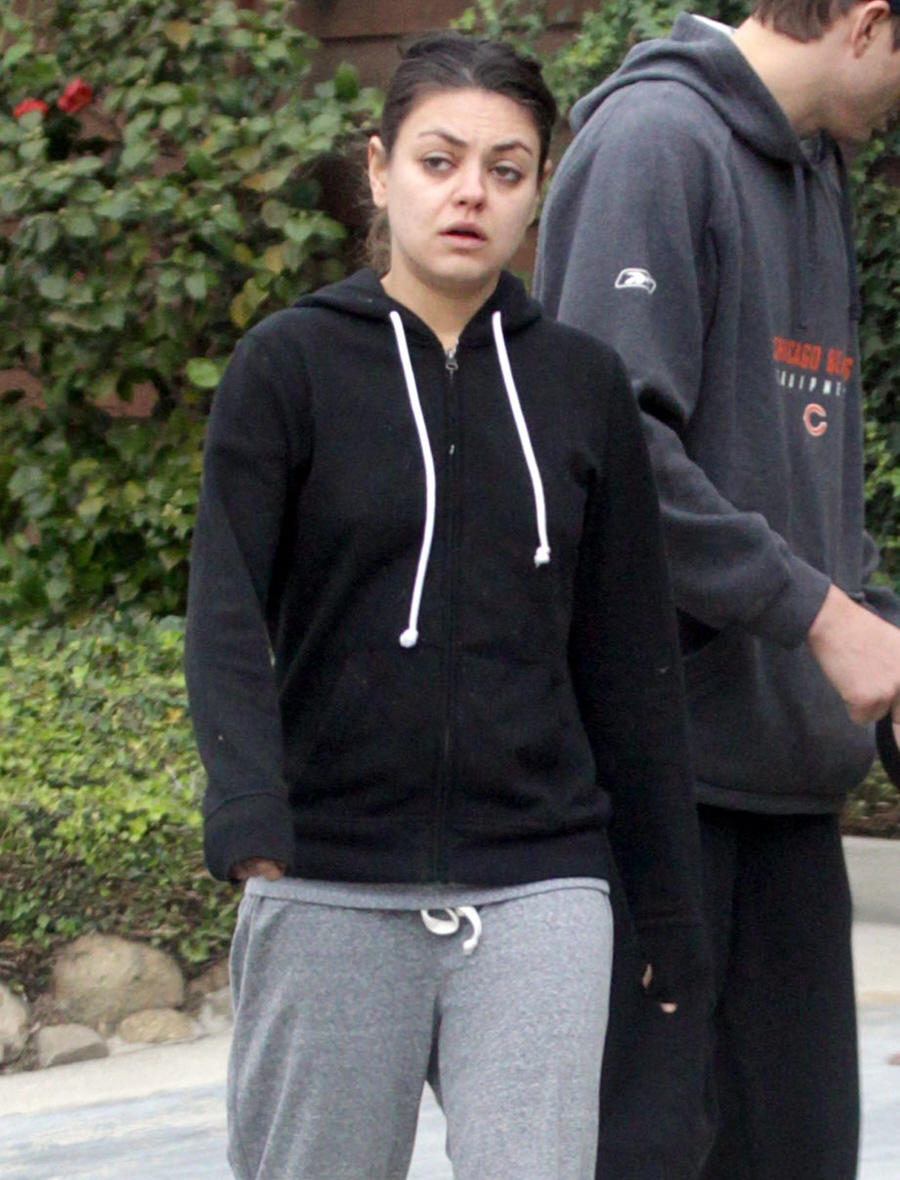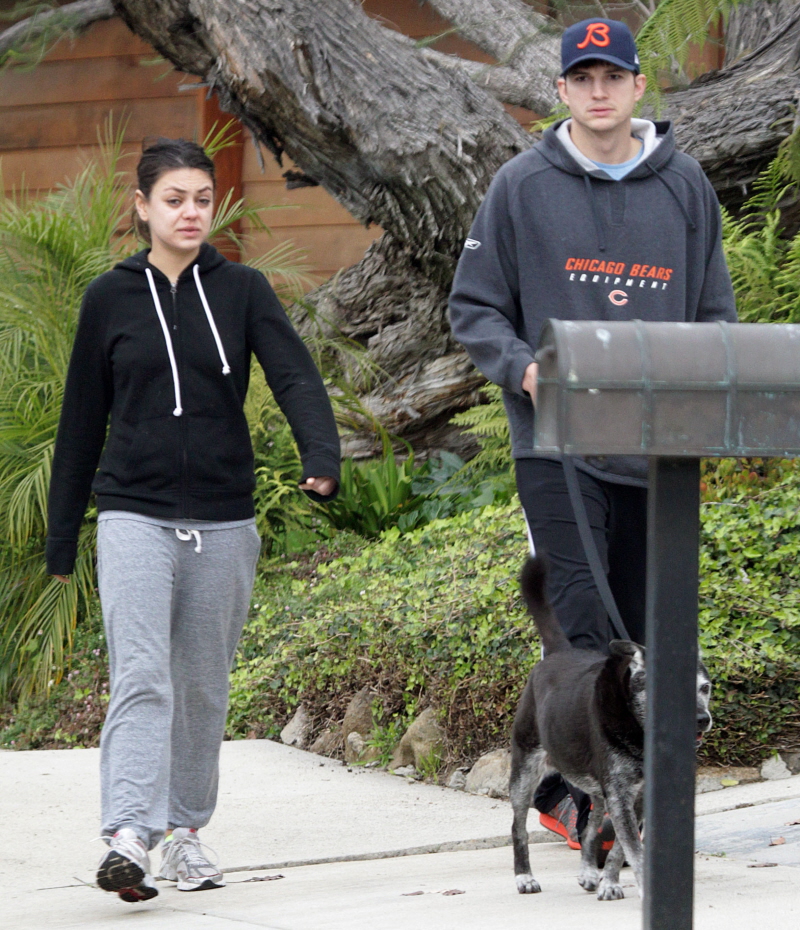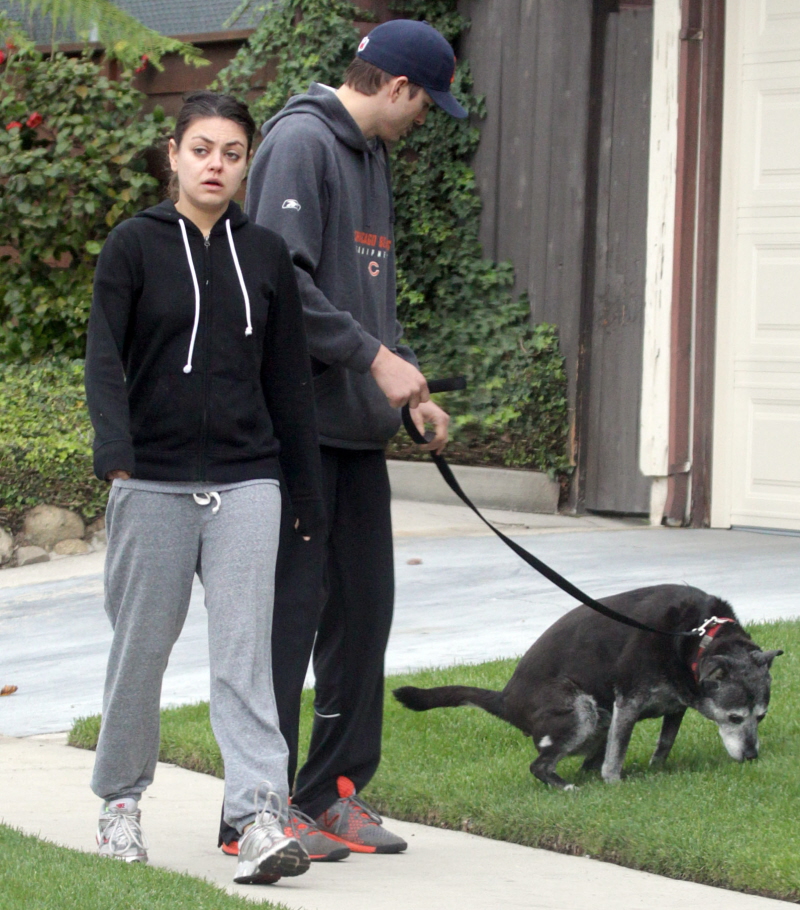 Photos courtesy of Fame/Flynet.