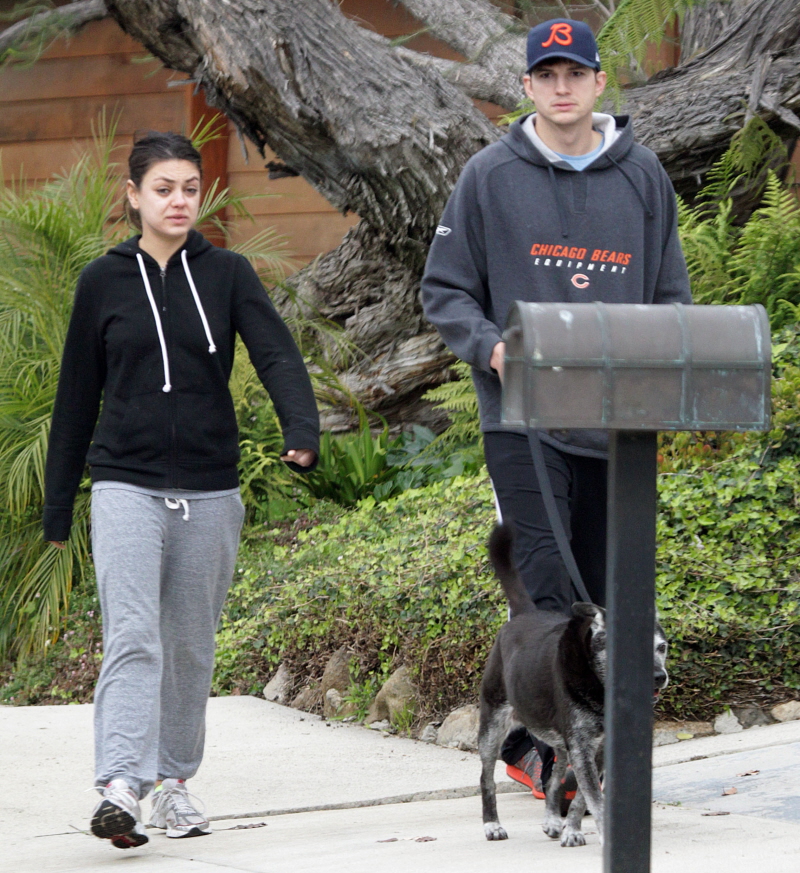 You know what I hate? I hate when some of you say "So-and-so sucked the hotness out of WhatsIt." Most of the time, I think you're being extremely unfair, like you're just talking about someone's natural aging process or something, and some will chime in "She had him when he was hot!" But I think I need to get over that. Because I'm about to say the exact same thing about these photos of Ashton Kutcher and Mila Kunis. A year ago, Mila was one of the hottest things around. Now she's always in sweatpants (unflattering, ugly sweatpants) and she always looks strung out or like she's coming off of some terrible bender. WTF happened? Is this ALL Ashton? Has he "sucked the hotness" out of her?
Anyway… yeah, new pics of Ashton and Mila walking "their" dog in Hollywood. Props to Ashton for picking up his dog's poop. No props to the paparazzo who was like, "I'm totally getting the money shot when the dog poops!" No props to Mila for looking so rough. No props to Mila for still being with Ashton.
How long have Mila and Ashton been together at this point? It's been over six months, I think – probably closer to eight or nine months. So what does 2013 bring for Mashton? A wedding? A baby? Ugh.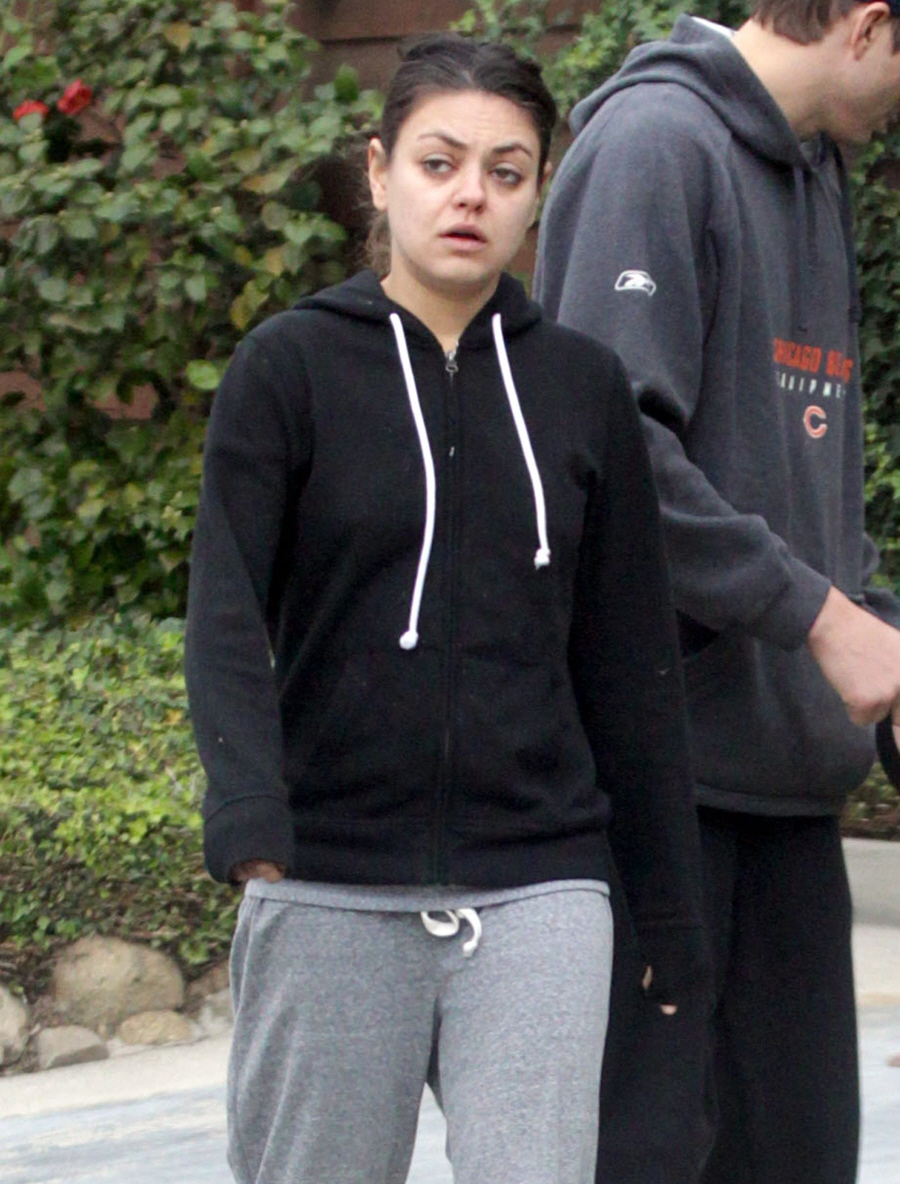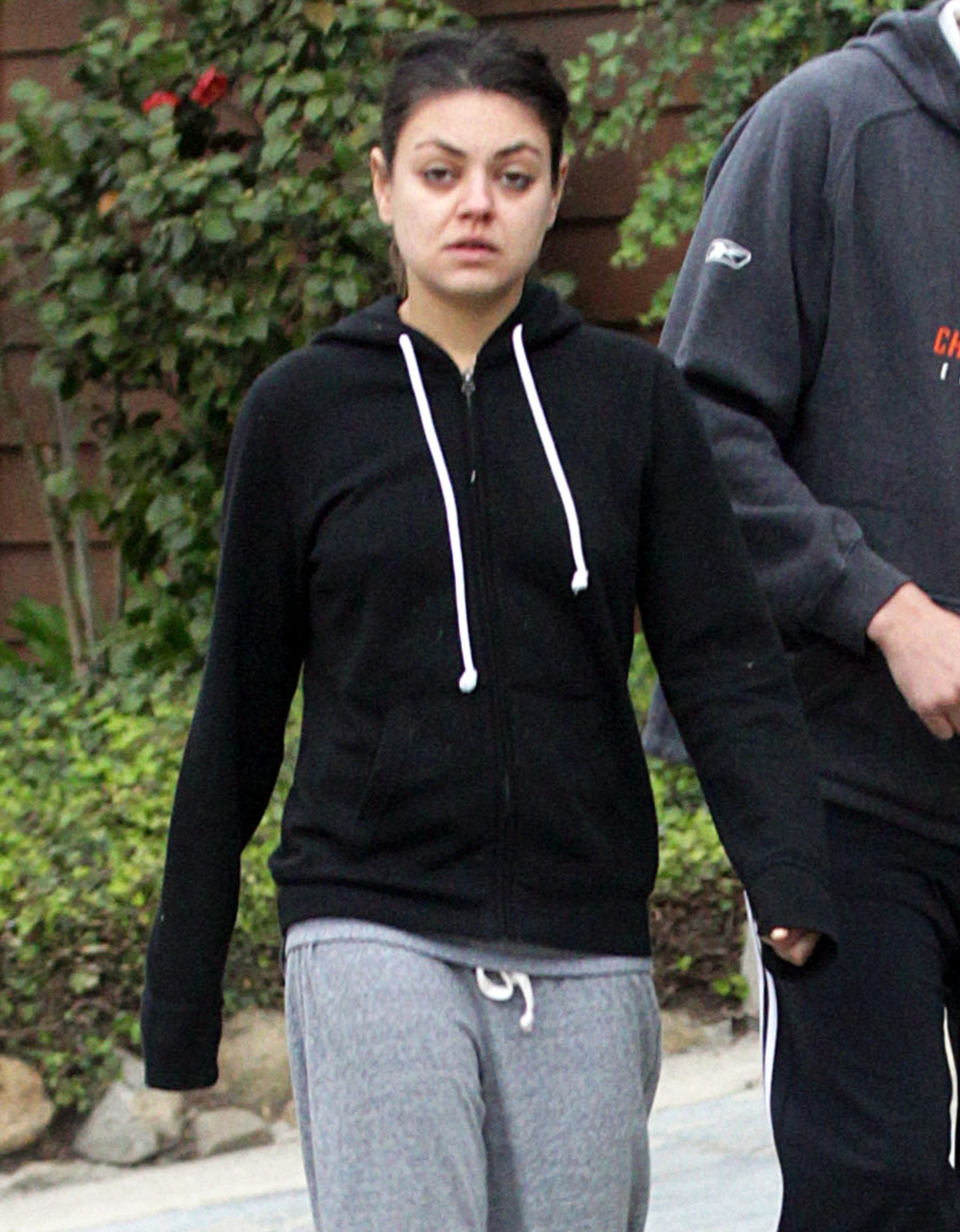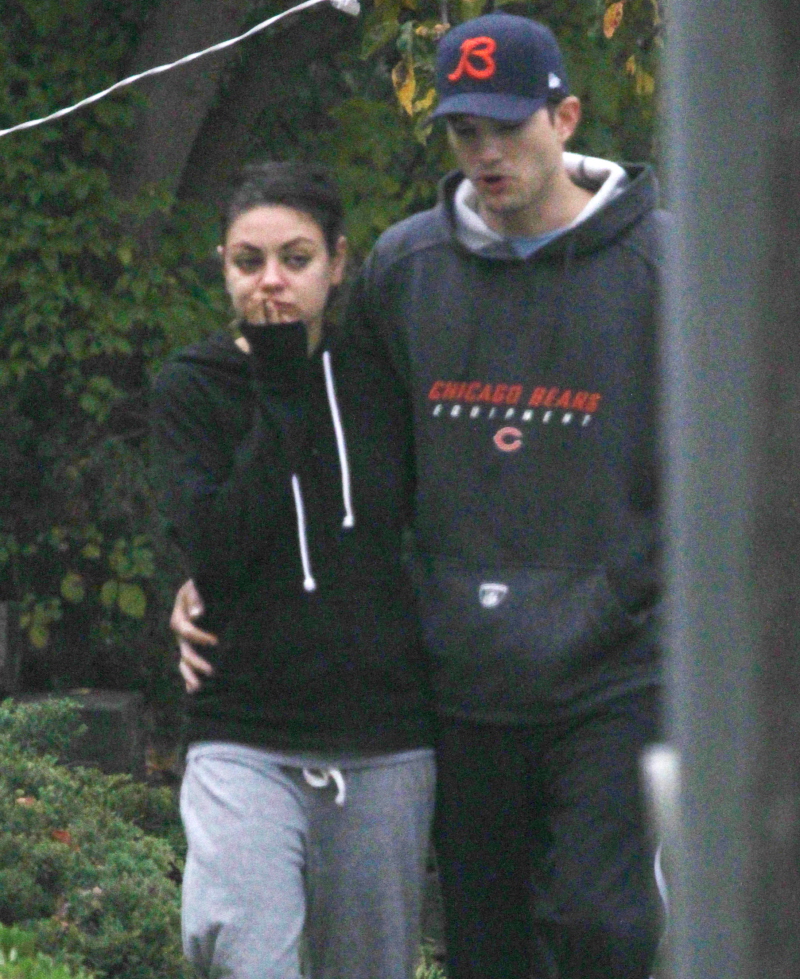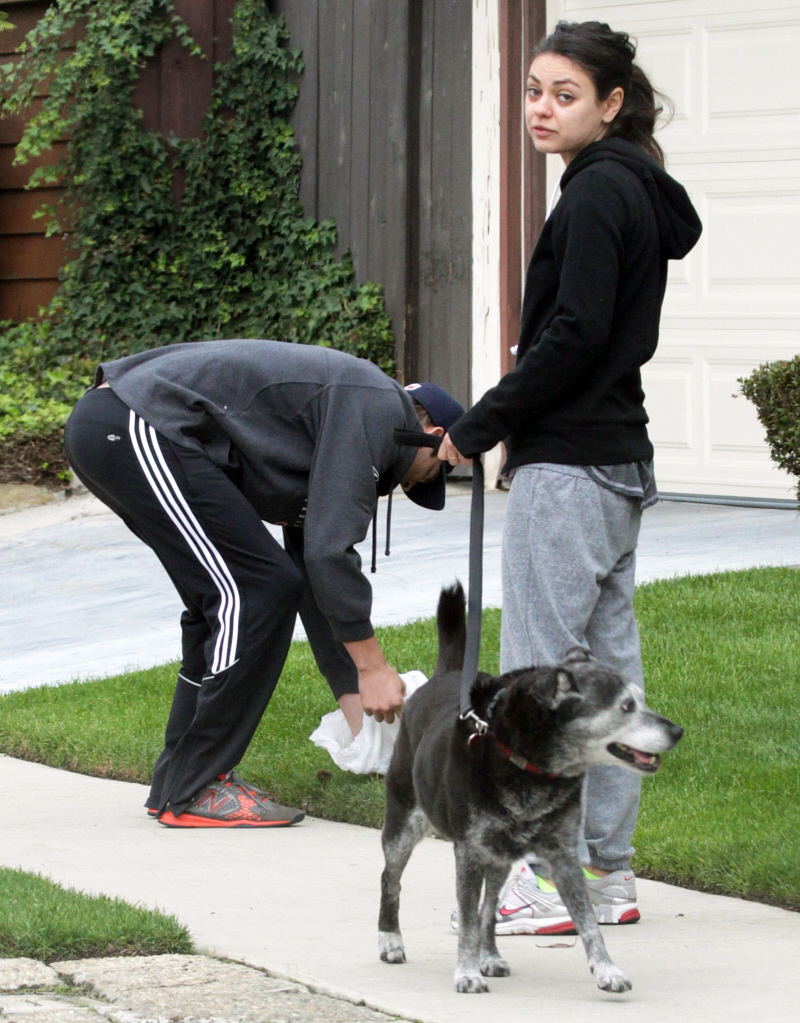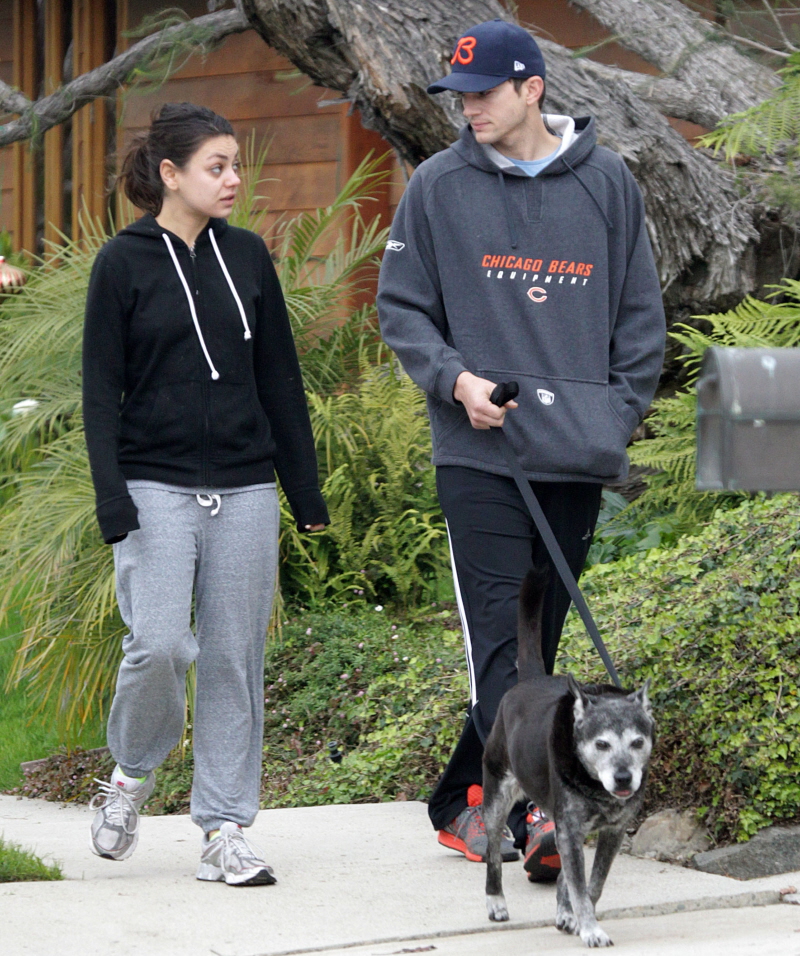 Photos courtesy of Fame/Flynet.