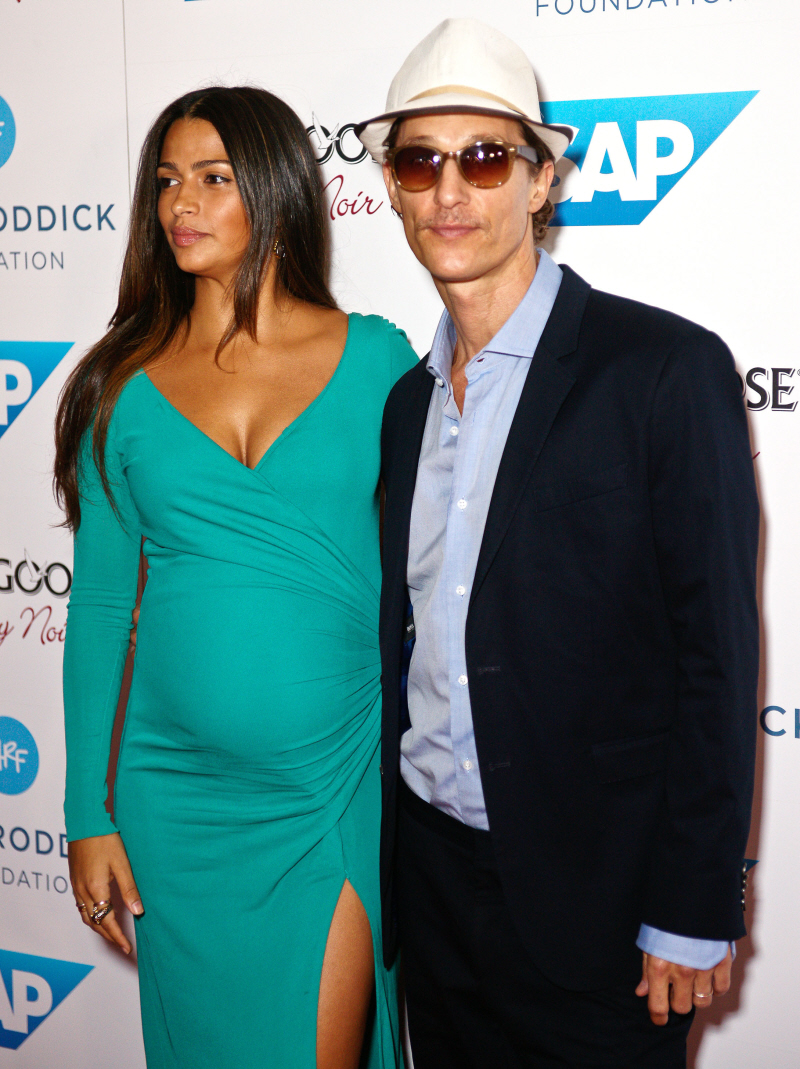 Matthew McConaughey and his girl Camila Alves have welcomed their third baby after what felt like a three-month gestation. With some of these ladies, it feels like they're pregnant for a year and a half, and then some of them seem to keep it under wraps successfully for a while. Anyway, they had a son, who will join big brother Levi and big sister Vida. Before I talk about this little boy's name, some backstory… Matthew's big breakout role was in Dazed & Confused, where his character's life motto was "Just Keep Livin'". As MM became more famous, he adopted the motto as his own, and his production company is called JK Livin and he has a foundation called JK Livin too. So what did he name his son? LIVINGSTON. As in, JK Livingston. LOL.
Matthew McConaughey and Camila Alves are now the proud parents of another baby boy!

Though the spouses were rumored to have welcomed a baby girl, the Magic Mike actor set the record straight via Facebook Dec. 29.

"Camila Alves gave birth to our third child yesterday morning. Our son, Livingston Alves McConaughey, was born at 7:43 a.m on Dec. 28, 2012," McConaughey wrote. "He greeted the world at 9 lbs. and 21 inches. Bless up and thank you for your well wishes."

The couple's new arrival joins older siblings Levi, 4, and Vida, 3.

McConaughey, 43, announced his wife's pregnancy via Twitter July 4, just weeks after the couple tied the knot in Austin, Texas. Together since 2006, the couple swapped vows in front of several A-list pals, including Reese Witherpsoon and Woody Harrelson.

Several months into her third pregnancy, Brazilian model and handbag designer Alves, 30, told Us Weekly her two children were eager to welcome another sibling. "I think they fully understand that it's a little baby coming," she said in September. "They love it."
Is it weird that I don't hate the name? Granted, "Livingston" is a weird name for a baby, but I think the boy will grow into the name rather well. Especially if he ends up being called by a nickname, like (O I DON'T KNOW) "JK". Levi and Livingston McConaughey… that sounds okay.
Anyway, congrats to Matthew and Camille!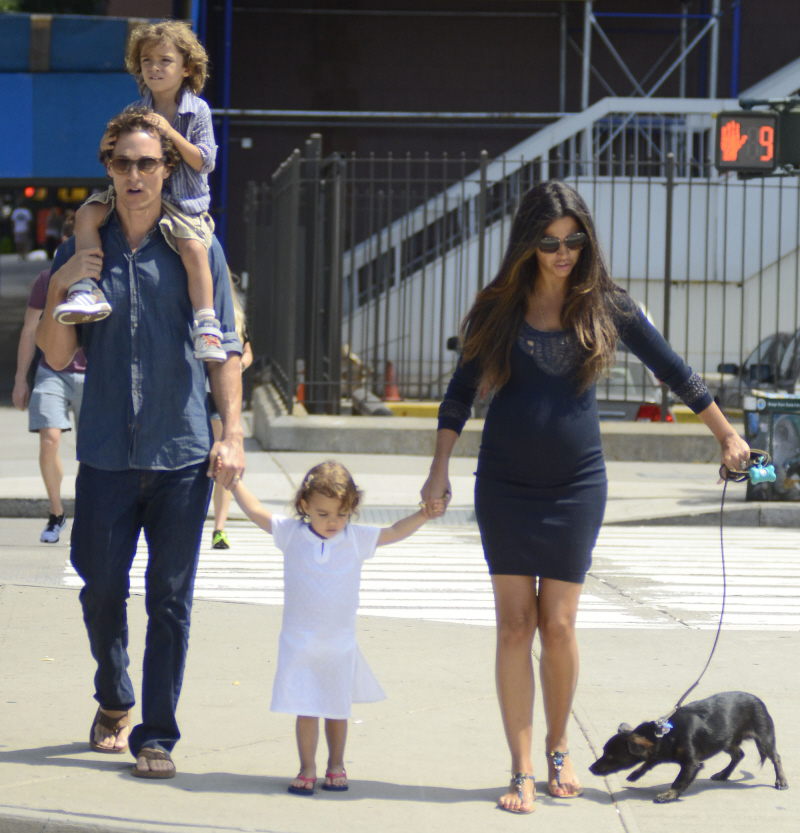 Photos courtesy of WENN.