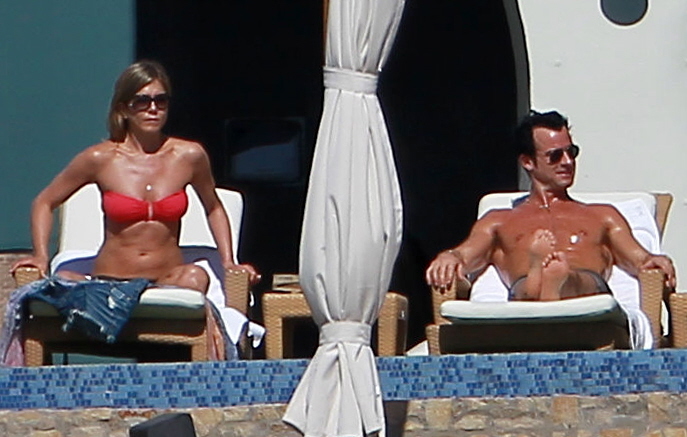 Here are more of the endless stream of photos of Jennifer Aniston and Justin Theroux sizzling away in Cabo for the holidays. I can almost smell the cocoa butter from here. You know what? It's fine. I'm pretty laissez faire when it comes to celebrities doing bad stuff to themselves alone, so if Jennifer Aniston wants to lay out every day, tanning like an old-school beach bunny who has never heard of skin cancer, so be it. It's her business.
What is interesting to me is that JustJen aren't just doing a romantic beach holiday for two. Late last week, Emily Blunt and John Krasinski flew in, and sources claim they're actually staying at the same resort/rented home thing as JustJen. Oh, and Jimmel Kimmel and his wife are there too. And then Page Six claimed this:
George Clooney and girlfriend Stacy Keibler shared a cozy couples' dinner with Jennifer Aniston and her fiancé, Justin Theroux, at El Dorado, the luxury Mexican resort where the stars are staying to welcome in the New Year. Sources said Gorgeous George and his leggy blond girlfriend joined Aniston and Theroux for a private dinner Thursday night. The resort in Cabo San Lucas is owned by Mike Meldman, who traditionally throws a huge annual bash, which is taking place [Sunday night].
So Jennifer and Justin want you to know that they're super-duper-close BFFs with Krasinski, Blunt, Kimmel, Clooney and Keibler. Eh… once again, it's fine. It's a much smarter insider-Hollywood strategy to vacation with Krasinski and Clooney as opposed to Chelsea Handler. Or is Handler there too? I wonder why she's not there…? And where's Courteney Cox? Maybe Justin really did prune Jen's Goddess Circle.
I'm including the mandatory butt shot of Aniston (it's like an annual thing) and a shot of Justin leaning down and kissing Jennifer while she lounges by the pool. Last thing: Justin looks like oily beef jerky.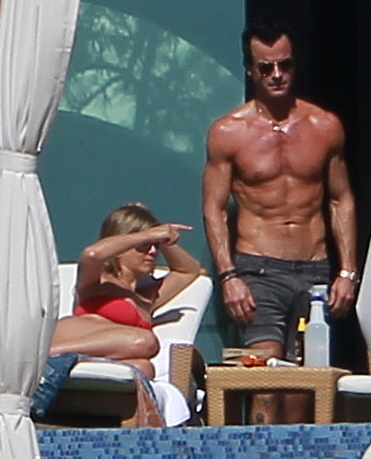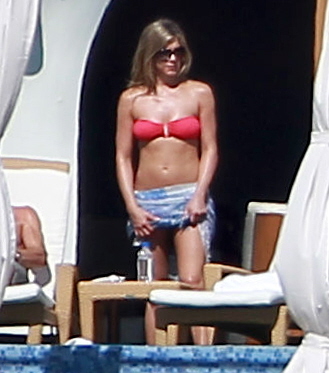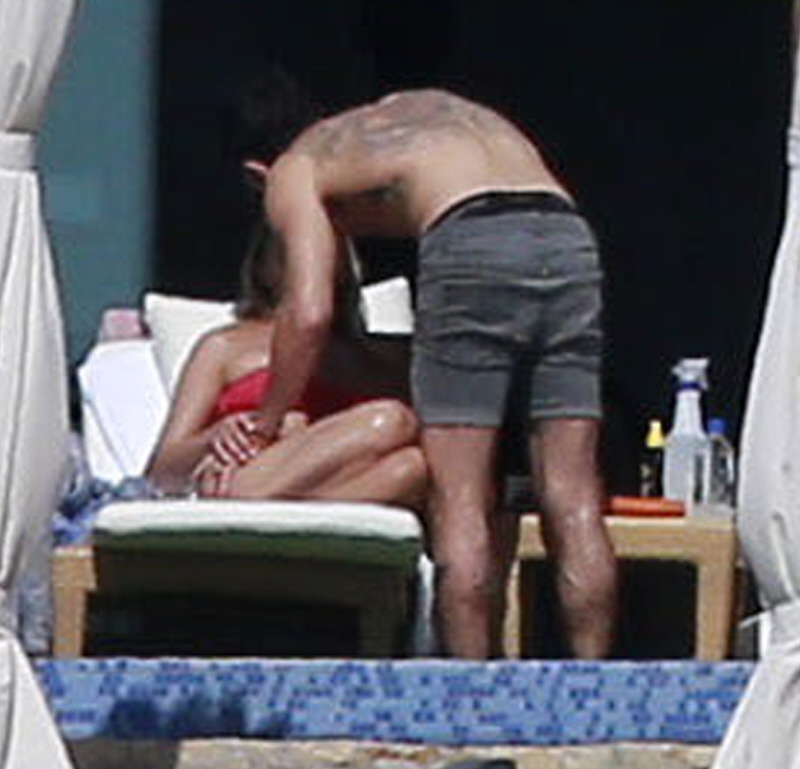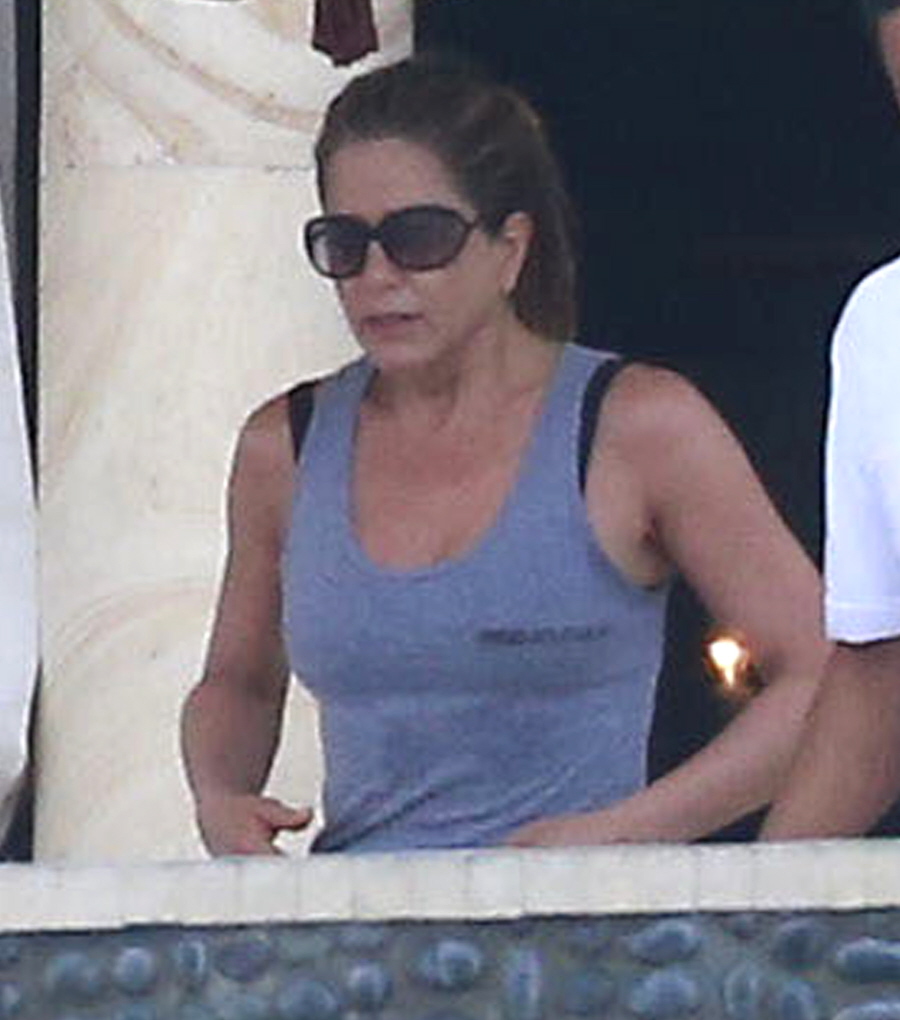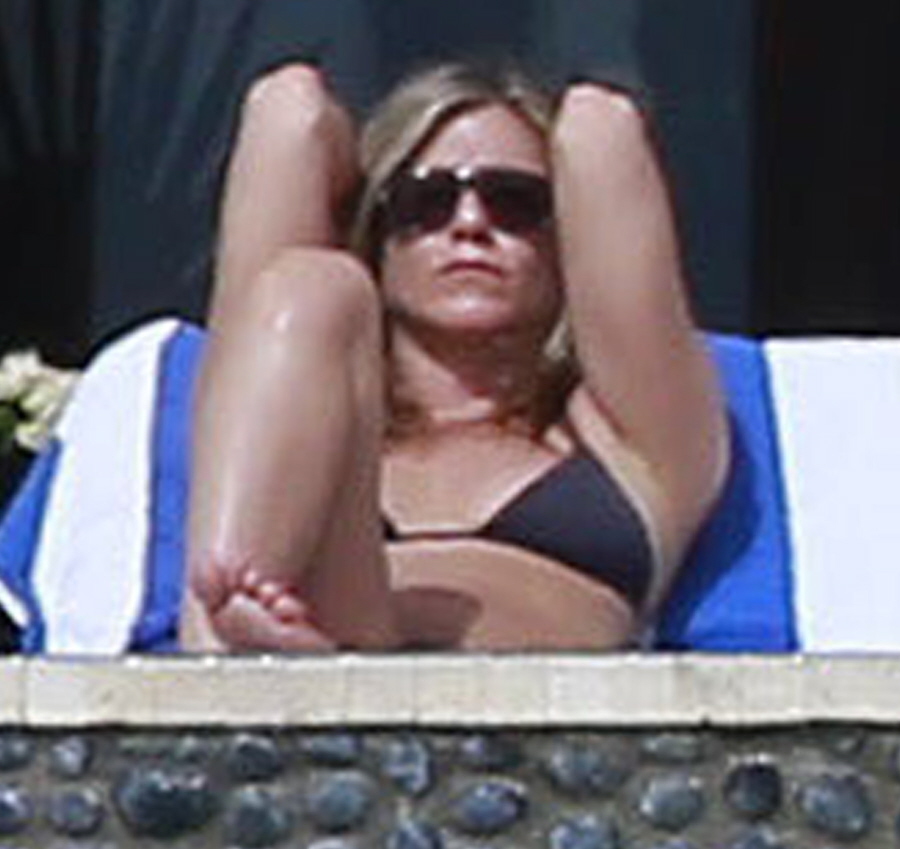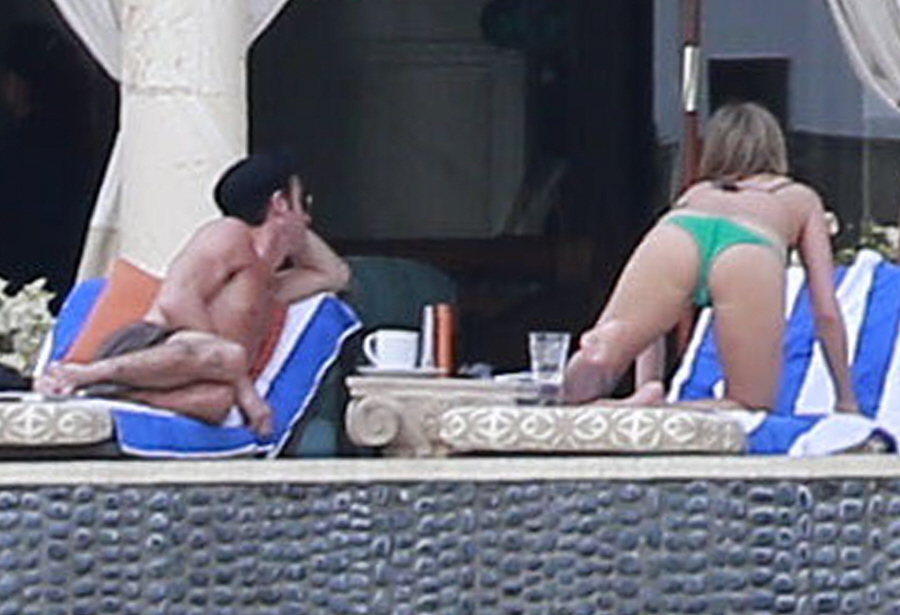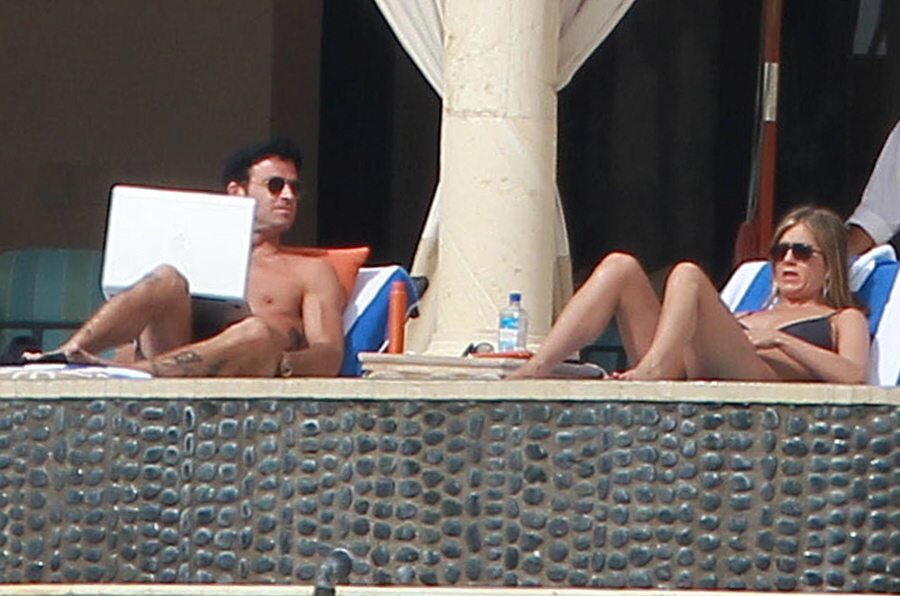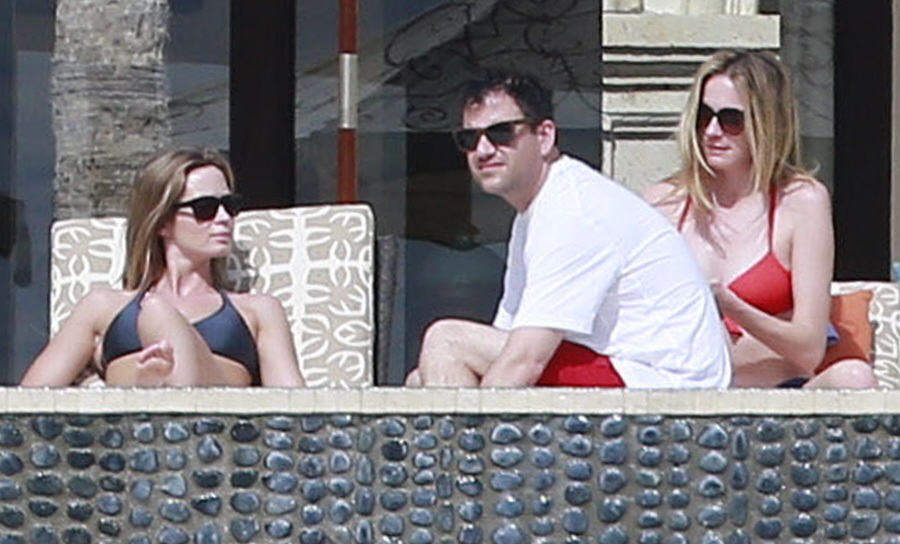 Photos courtesy of Fame/Flynet.