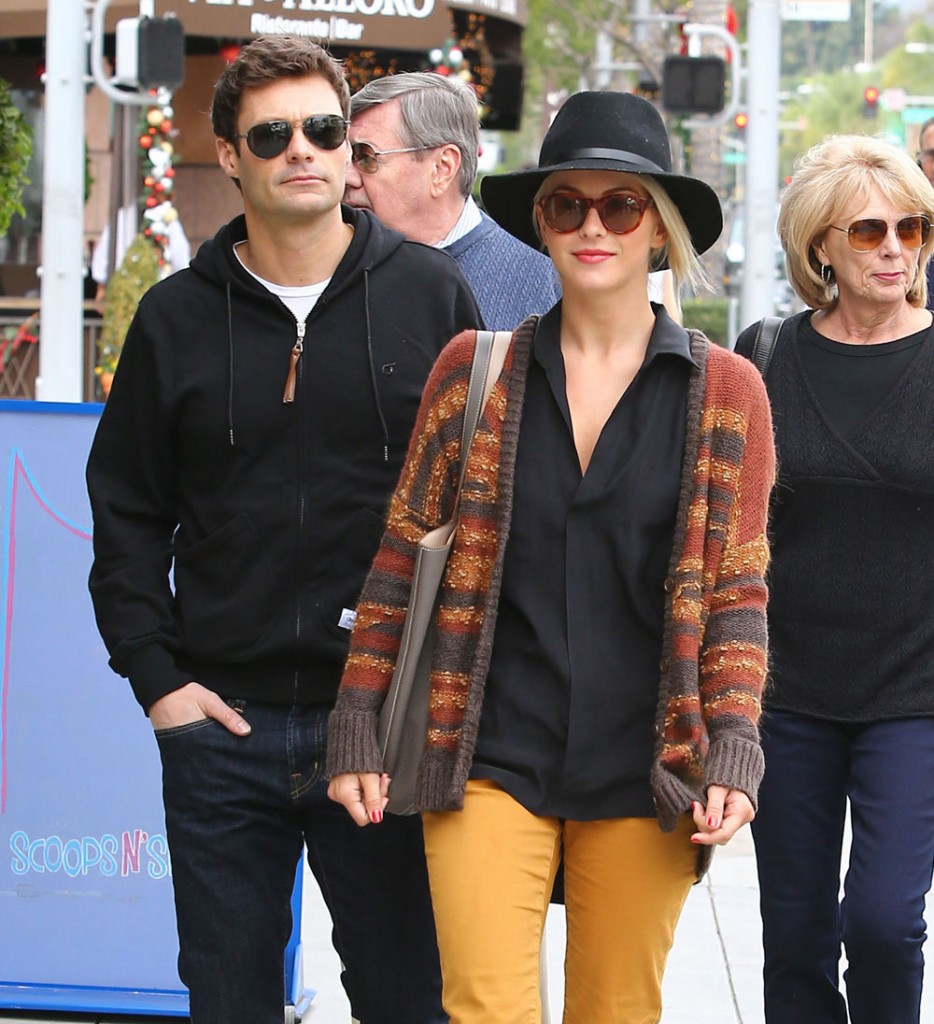 Last week, Julianne Hough revealed in a new interview with Cosmopolitan Magazine that she had been abused as a child. Julianne plays an abuse victim in her new movie, Safe Haven, which is out in the US on February 14. She seemed to think it was the right time to tell her story, and it rang true. At the age of 10, Julianne went with her older brother, fellow DWTS alum Derek Hough, from her home in Utah, to London to train as a dancer with the Ballas family. (The parents of DWTS professional Mark Ballas.) Hough told Cosmopolitan that "While I was in London, I was abused, mentally, physically, everything." She declined to name her abuser, but claimed that he told her "if I ever went back to the United States, three things were going to happen. One: I was going to amount to nothing. Two: I was going to work at Whataburger. And three: I was going to end up a slut." Whataburger is an American burger chain, so some people believed that she was giving a hint as to her abuser's identity, without naming him outright.
Star Magazine [via Radar] has a new story claiming that Corky Ballas, Mark Ballas' father, is outraged that Julianne claimed that she was abused while under his care. Here's their story:
Mark's father Corky and his ex-wife Shirley "are livid with Julianne over suggestions that she was abused in the U.K. under their care," a source close to the Ballas family told Star. "At Corky's own expense, he took Julianne into his home and turned her into a world-class dancer.

"Now, he feels like he has been ambushed."

The Footloose beauty, a source said, interpreted Corky's encouragement as abuse, and wound up leaving England prematurely.

"At the end of her time in London, they were barely speaking," the source said. "One thing's for sure — she really opened a can of worms.

"The Ballas family and the Houghs are up in arms."

The full story is in the new issue of Star, on newsstands Thursday.
Here's what gets me about this story. If it's true that Star has a source close to Corky Ballas, that's a weak argument that Julianne "interpreted Corky's encouragement as abuse." The phrasing bothers me, as does the claim that Corky "took Julianne into his home and turned her into a world-class dancer." He didn't turn her into "a world class dancer," she worked hard and achieved that while being coached by him. This story is bothersome on many levels, and I believe Julianne. She surely put a lot of thought into it before she decided to reveal what happened to her, and she didn't name names.
Julianne Hough and Ryan Seacrest are shown out with her parents in Beverly Hills on 12-22-12. Credit: CPR/Miguel/FameFlynet Pictures. She's also shown at the Carosel of Hope ball on 10-20-12. Credit: WENN.com. We'll have People's Choice Awards photos of her shortly!