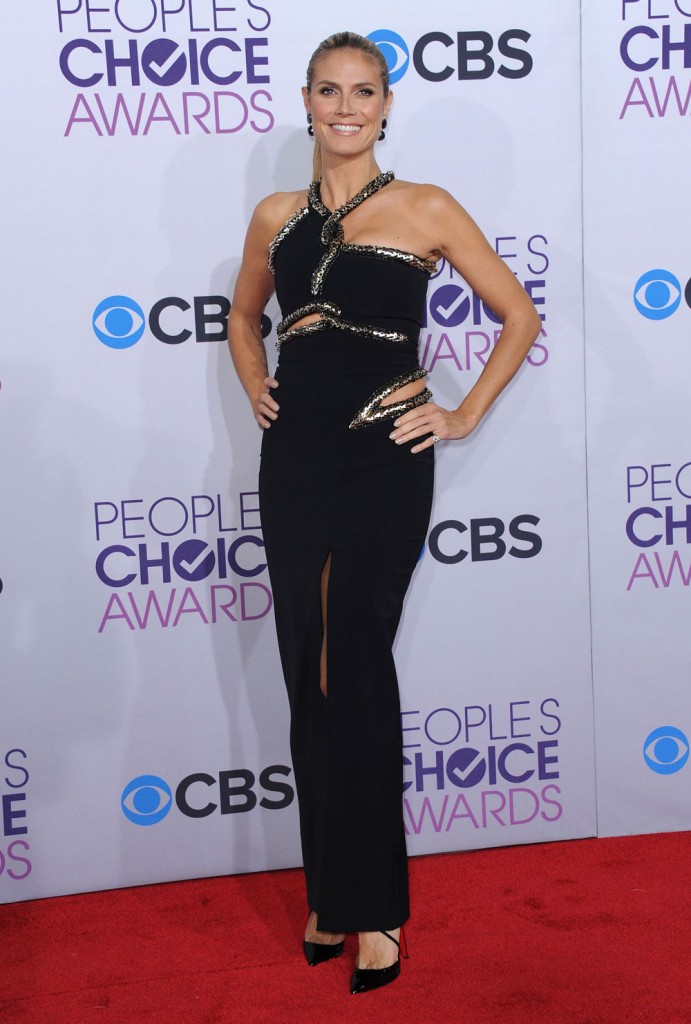 We're wrapping up our People's Choice fashion, and Kaiser has the Hot Guys coming for you in a moment! Here we have some lesser stars on the red carpet, mostly the people I wanted to talk about. First off is Heidi Klum in Julien McDonald. This dress is fug with the cut outs and gold braiding, but compared to the crap Heidi usually wears it's only moderately bad. On a model/reality star with better overall fashion sense, it would be notable, but on Heidi it's just expected. I do wish she'd do something different with her hair. The severe pulled-back look is not a good one. Our friends at Red Carpet Fashion Awards like this look, though, which makes me think that Heidi was going for "high fashion."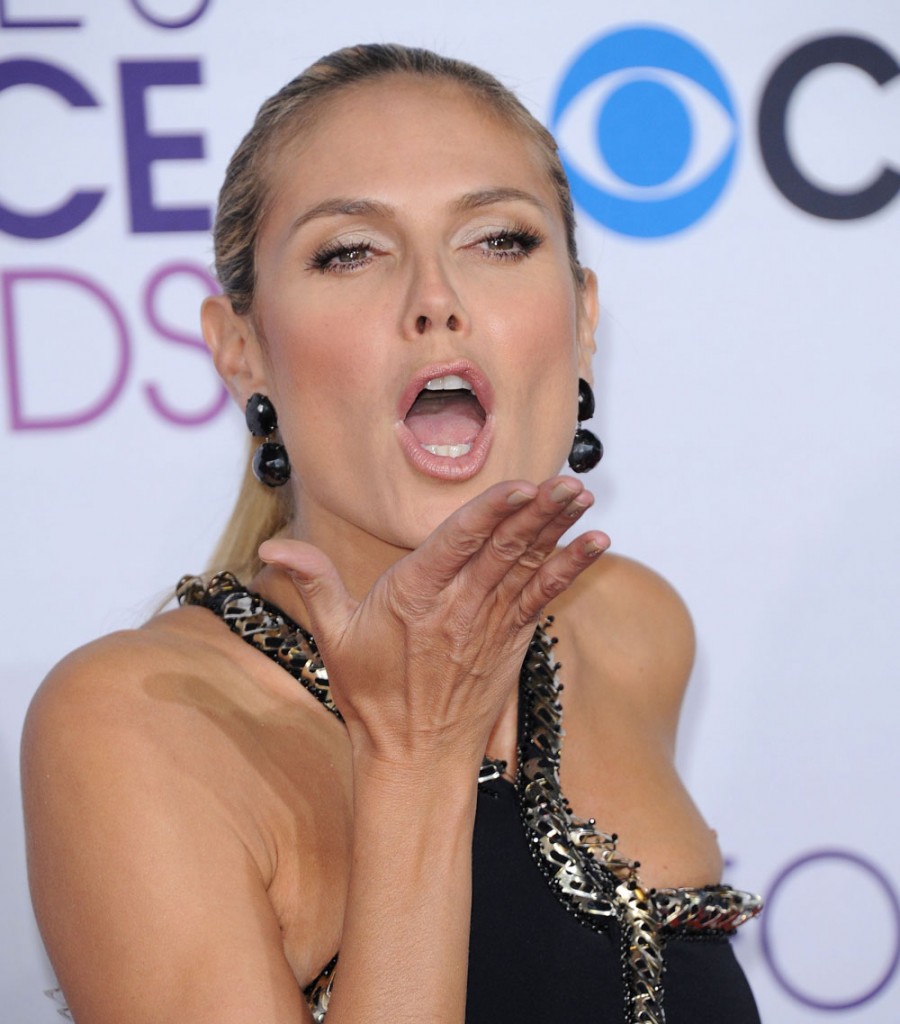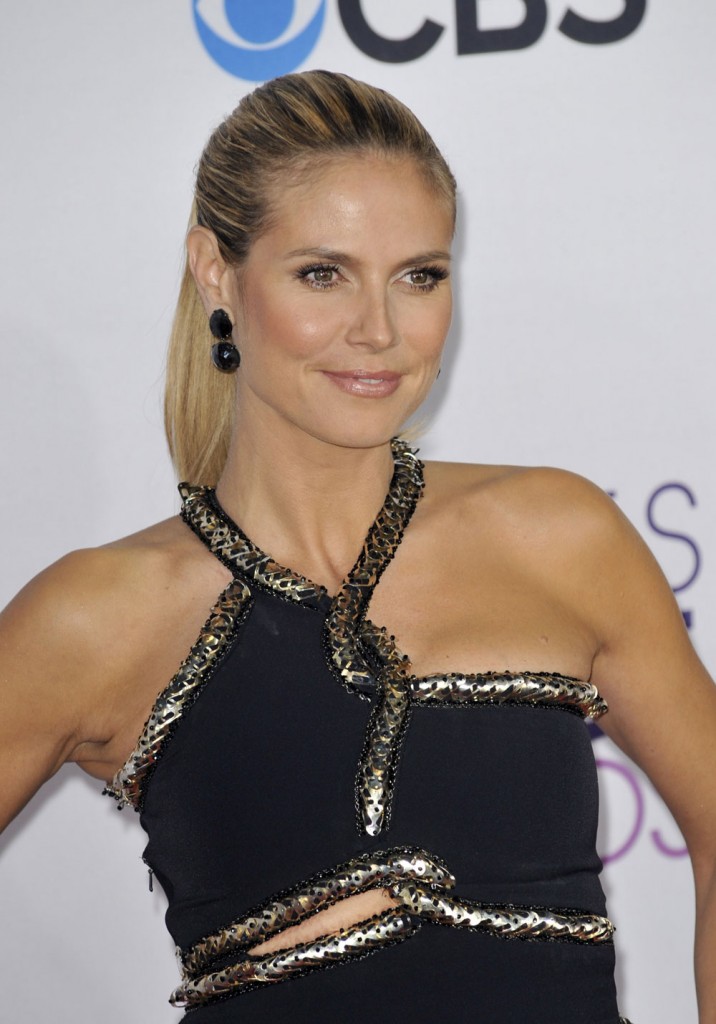 I want to include Monica Potter here, because I freaking love her on Parenthood! Without revealing spoilers, her character is going through so much this season and she never overplays it. First, I'll say something nice. Her hair and makeup are beautiful, she's a lovely woman. Look at how happy she is! Her dress is too immature, though, with that bouncy skirt and tulle underlay and the doofy lace shoulder straps and matching hemline. I love this lady, though. She's so unassuming in interviews. Please let Parenthood get renewed for another season.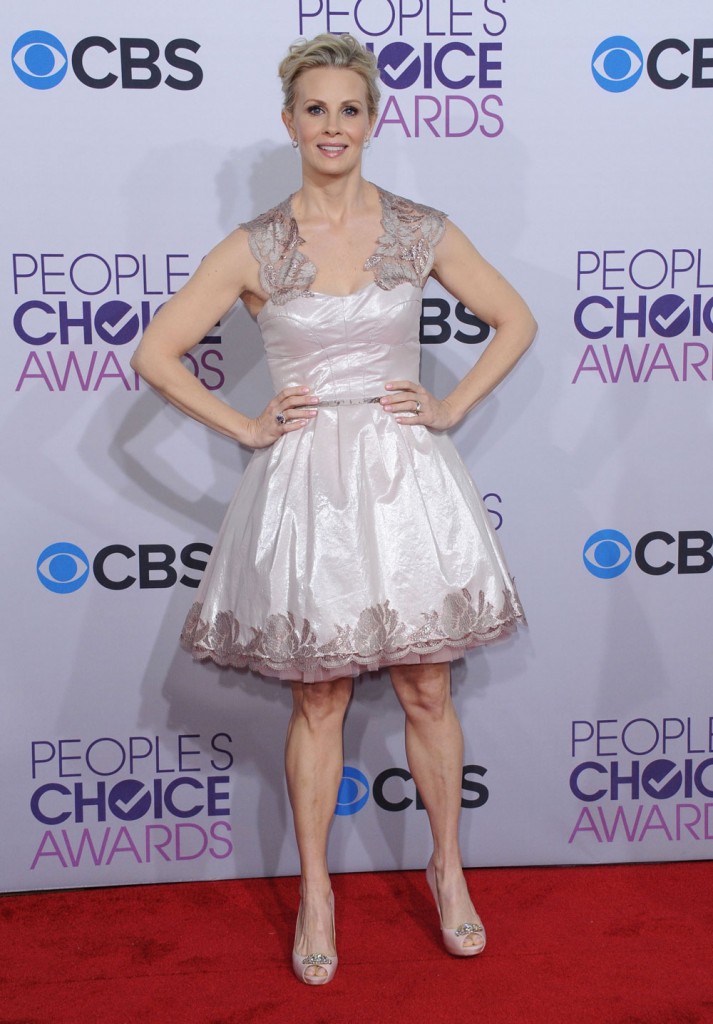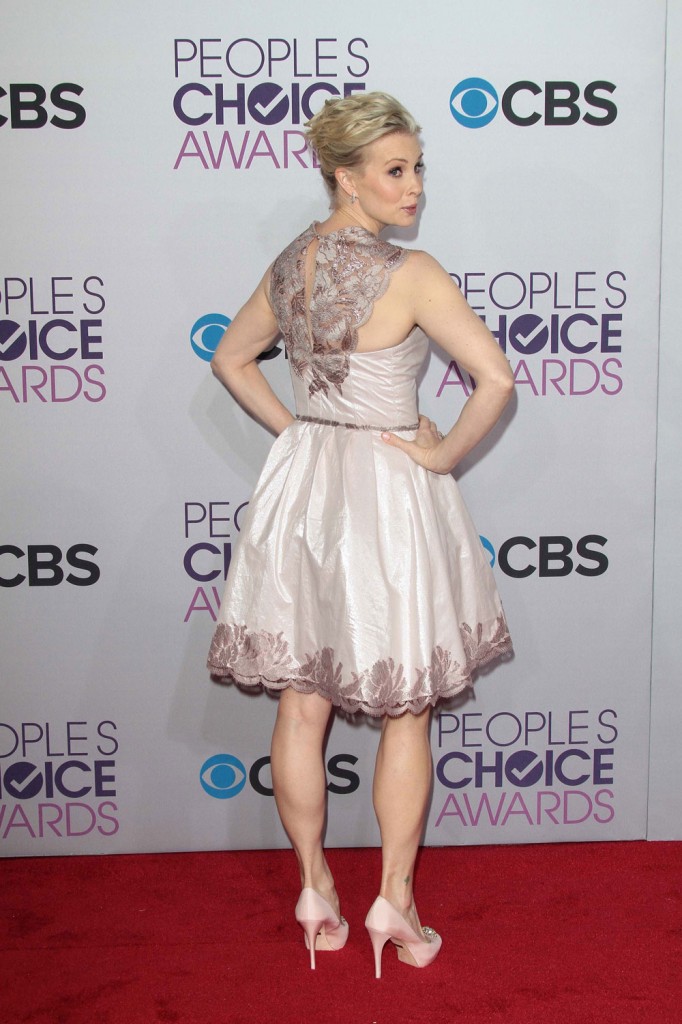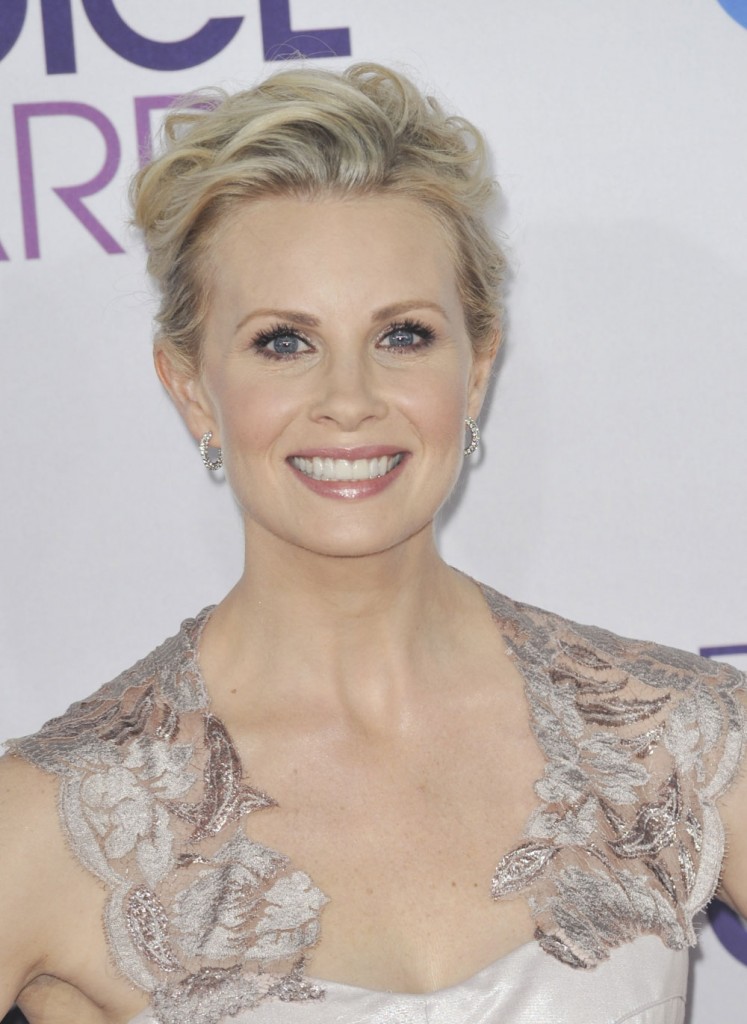 Katie Cassidy is my girl crush after I saw her on the ill-fated Melrose Place reboot. She's so pretty and she played bitchy so well. She looks a little wasted here, I have to say. Maybe it's her hair and makeup coupled with that bad black jumpsuit. She looks like Drew Barrymore, right? What is she up to… checking imdb, oh she's on that new show, Arrow, and is working on a handful of films. Good for her.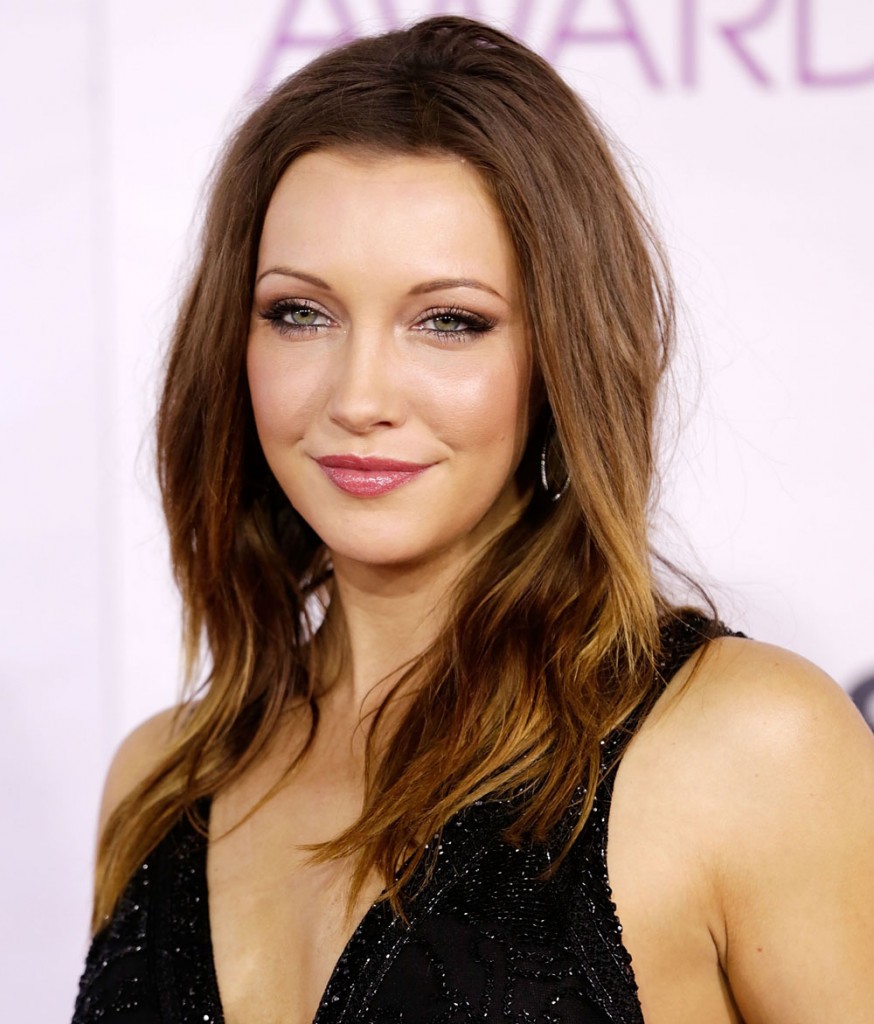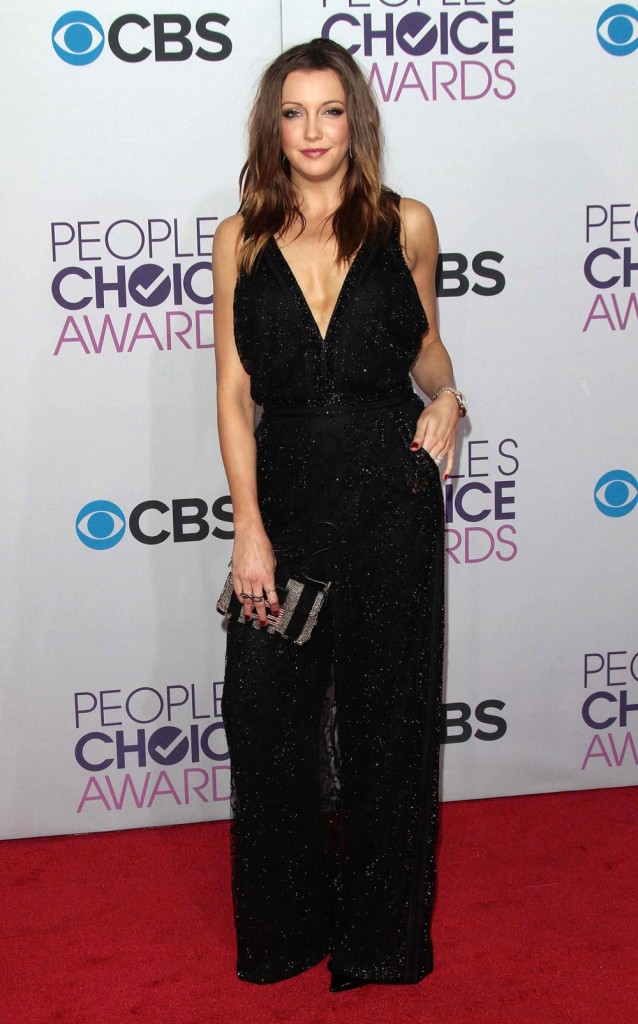 And finally, some gorgeous fashion on Brittany Snow, in Maria Lucia Hohan. This yellow dress is perfection and I love her hair and makeup. I guess this hairstyle is in considering that Julianne Hough is also sporting it. It's cute!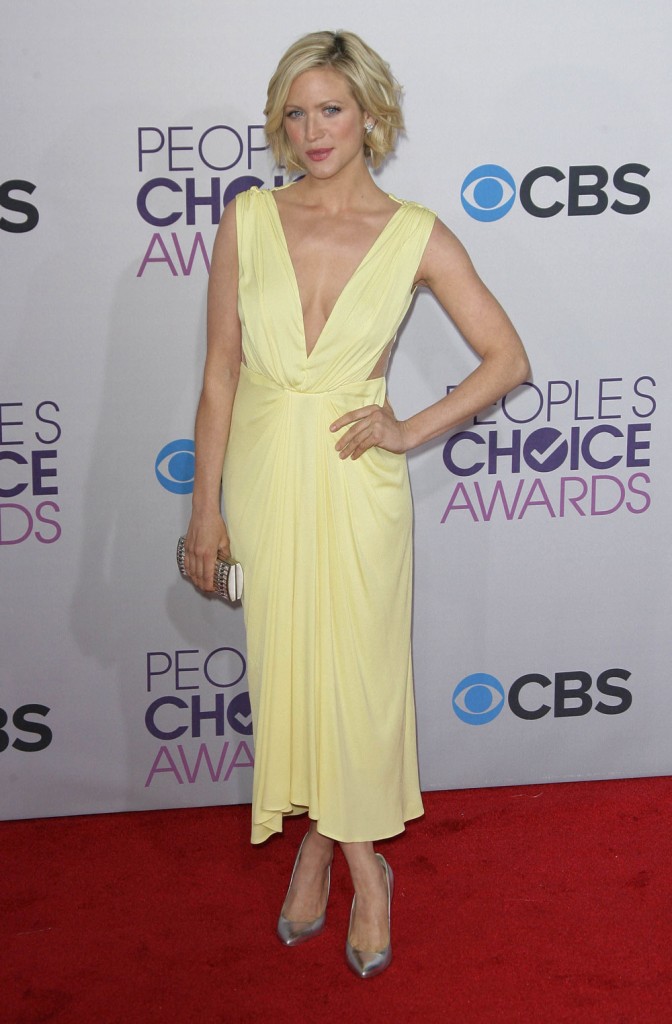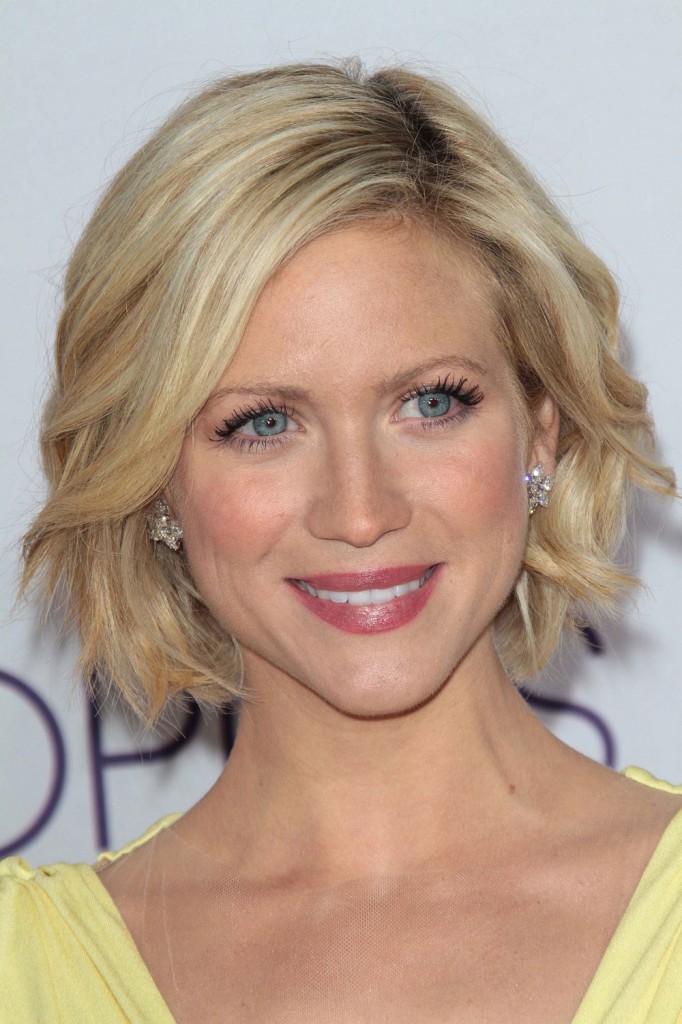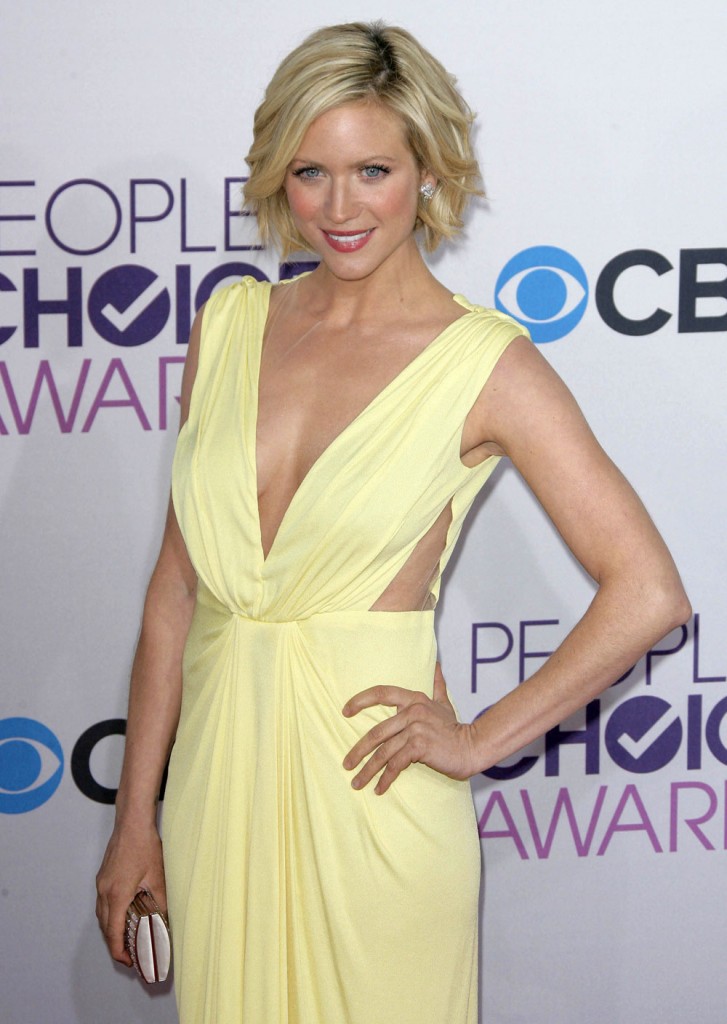 photo credit: WENN.com