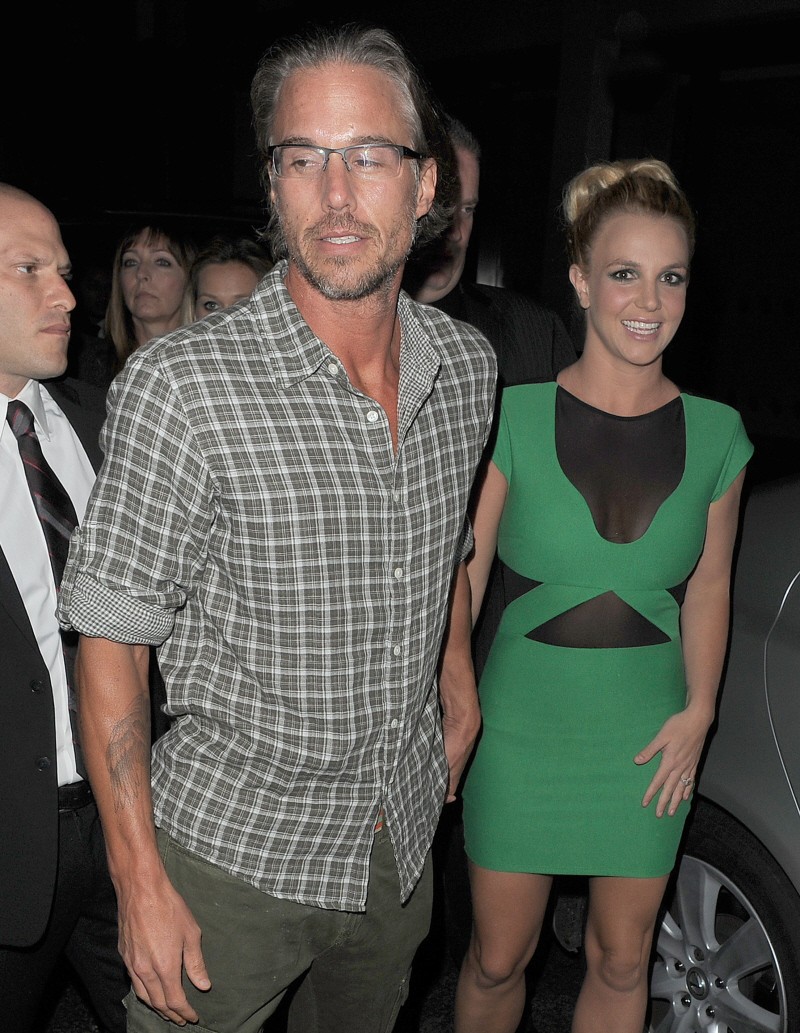 Wow, buried after 6 pm (EST) on a Friday night – the Friday before the Golden Globes! Yeah. Why didn't they want us to pay attention to this mess? TMZ reports that Britney Spears and Jason Trawick are finally, totally over, thus confirming widespread rumors and tabloid reports and my personal suspicions about the state of their relationship and engagement. Here's TMZ's report:
Britney Spears and Jason Trawick have broken up … TMZ has learned.

The couple got engaged back in 2011. Trawick started out as Britney's agent, the duo started dating and he eventually became her co-conservator along with her dad, Jamie Spears.

Multiple sources connected to the couple tell TMZ … Jason didn't want to make the announcement until he was taken off the conservatorship. Interestingly, lawyers for the conservatorship are in court right now, along with Britney's dad, Jamie Spears, so it's possible Jason will be removed today.

Sources say it was a "friendly breakup" and Britney and Jason will remain friends. As for why they split, we're told they just "grew apart."

The timing's pretty interesting considering Brit recently changed agencies, heading to CAA … an indication Trawick was no longer involved in managing her career.
That's interesting about the conservatorship, because that was the first question I had – "I wonder if Jason is still going to have financial and legal control over Britney?" As for the breakup… it's not shocking, but it's still sad. I always thought Jason was more Britney "handler" and "wrangler" as opposed to her life partner and lover, and it sketched me out when Jason was made her co-conservator.
This also comes on the heels of Britney formally "quitting" The X-Factor, although I don't know why EVERY site and outlet ran the story like it was some huge news – Britney's contract was for one year. She didn't want a second year, and neither did Simon. It wasn't a situation where someone "quit" or "got fired".
So, Brit-Brit is single again, and she's doesn't have a job. Jamie Spears better get the cheese grits ready.
UPDATE: People Mag has everyone's official announcements. Her rep says: "Britney Spears and Jason Trawick have mutually agreed to end their one-year engagement… As two mature adults, they came to the difficult decision to go their separate ways while continuing to remain friends." Um, she's not legally a "mature adult," thus the conservatorship. Brit-Brit gave her statement too: "Jason and I have decided to call off our engagement. I'll always adore him and we will remain great friends." Jason's official statement: "As this chapter ends for us a new one begins. I love and cherish her and her boys and we will be close forever." Yeah. We'll see.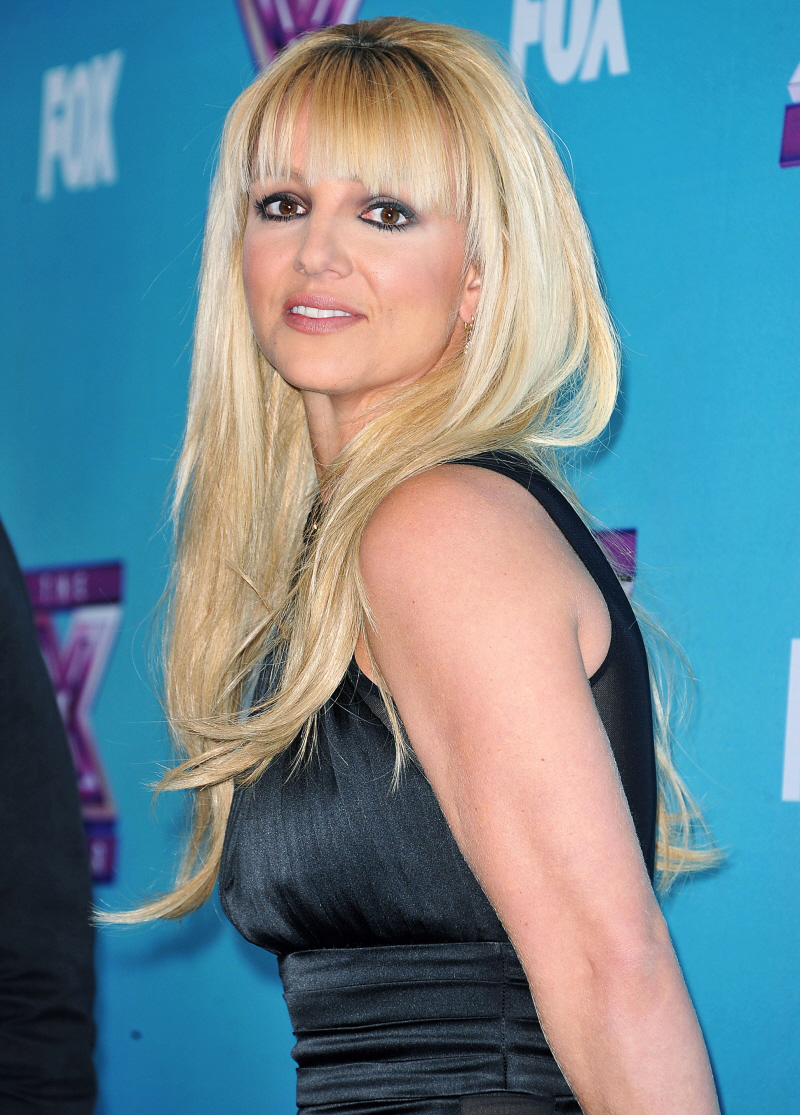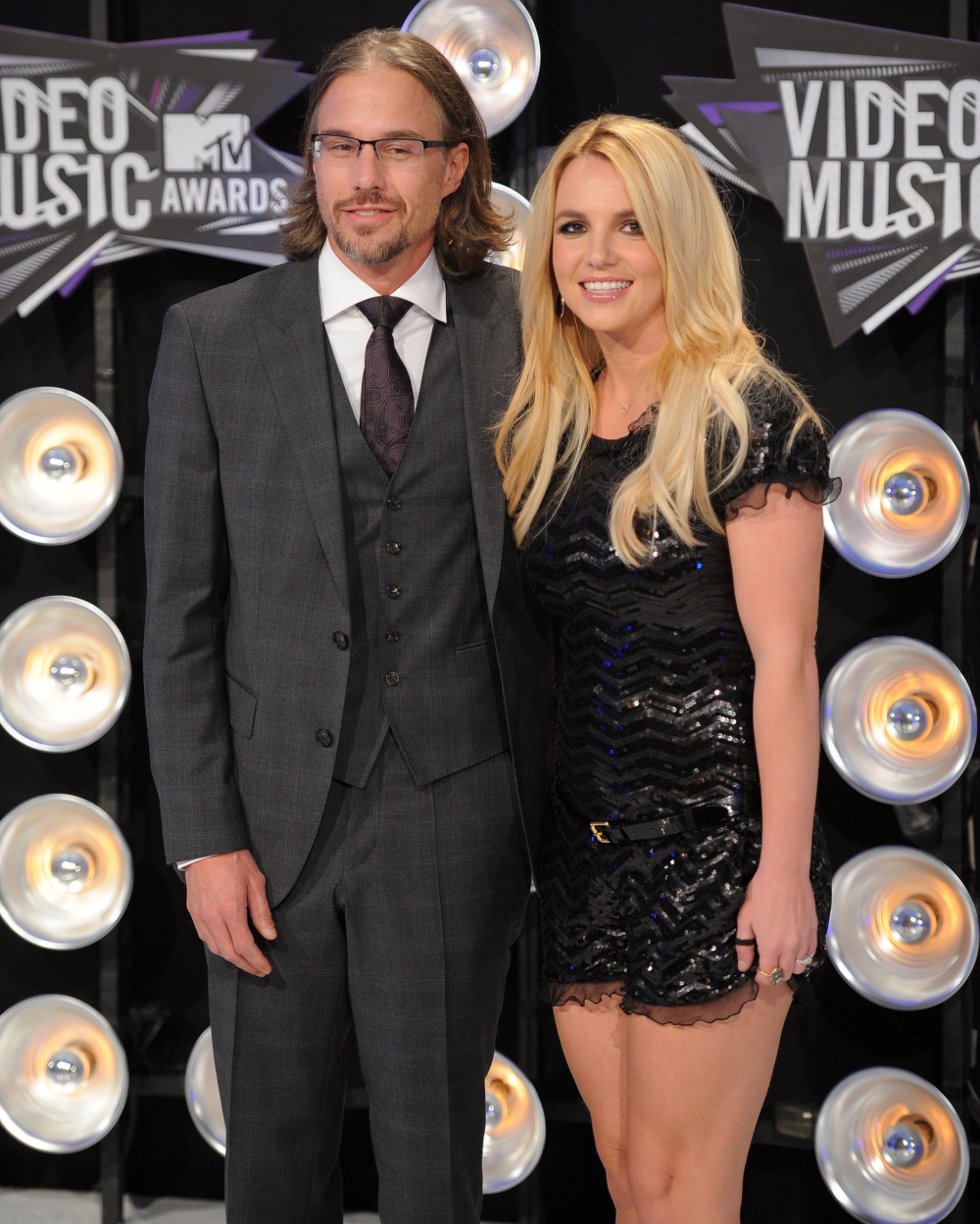 Photos courtesy of WENN.