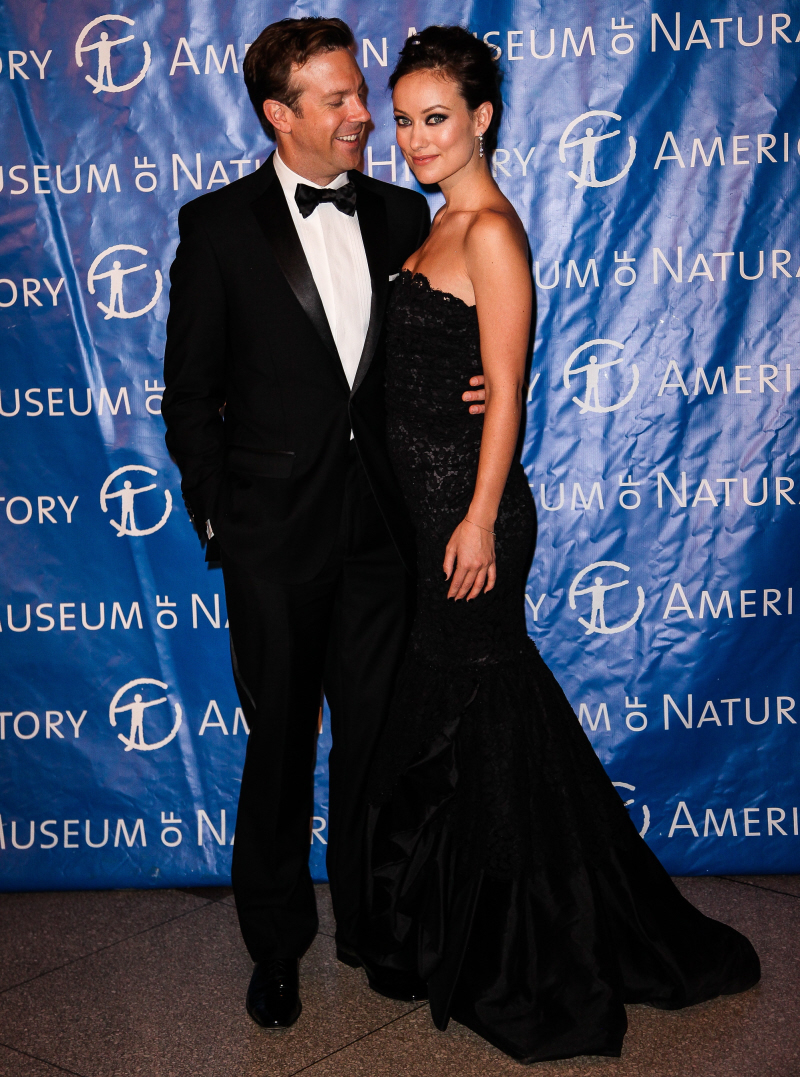 Good news for Ol' Cockburn! Olivia Wilde has gotten engaged to the man who gave the Heimlich to her vagina. HUZZAH. Olivia and Jason Sudeikis got engaged over the holidays after dating for about 14 months. Olivia divorced her first husband, the one who killed her vadge, in 2011 too – he was an Italian prince, don't you know? So Ol' Cockburn went from telling everyone "I'm a princess but I don't ever talk about how I'm a princess!" to talking about her vadge dying and Jason giving it mouth-to-mouth. Or something. This will be Jason's first marriage. This will be the second marriage for both.
Saturday Night Live funnyman Jason Sudeikis is definitely serious about his relationship with actress Olivia Wilde. The actor proposed to Wilde shortly after the holidays, PEOPLE has learned exclusively.

"They are so excited," says a source close to both. "And very, very happy."

Sudeikis, 37, and Wilde, 28, who has said she fell "blissfully, hopelessly, wildly in love" with the actor, began dating in November of 2011 and moved in together last year.

The couple has been spotted together everywhere from Lawrence, Kan., to Austin, Texas, and most recently in Rome, where Wilde is filming the drama The Third Person.

No word yet on a wedding date.

Wilde will next be seen in The Incredible Burt Wonderstone in March and Ron Howard's Rush, out in September.

Meanwhile, Sudeikis has the animated film Epic in May and We're the Millers, costarring Jennifer Aniston, which hits theaters in August.
I actually have a good feeling about this engagement and potential marriage. I think they're really in love and they make each other happy. Jason used to strike me as kind of d-bag, but I think he just some weird luck with women before he met Olivia. Or maybe she changed him. I don't know. I see this working out, though. I also see her getting pregnant quickly, if she's not already.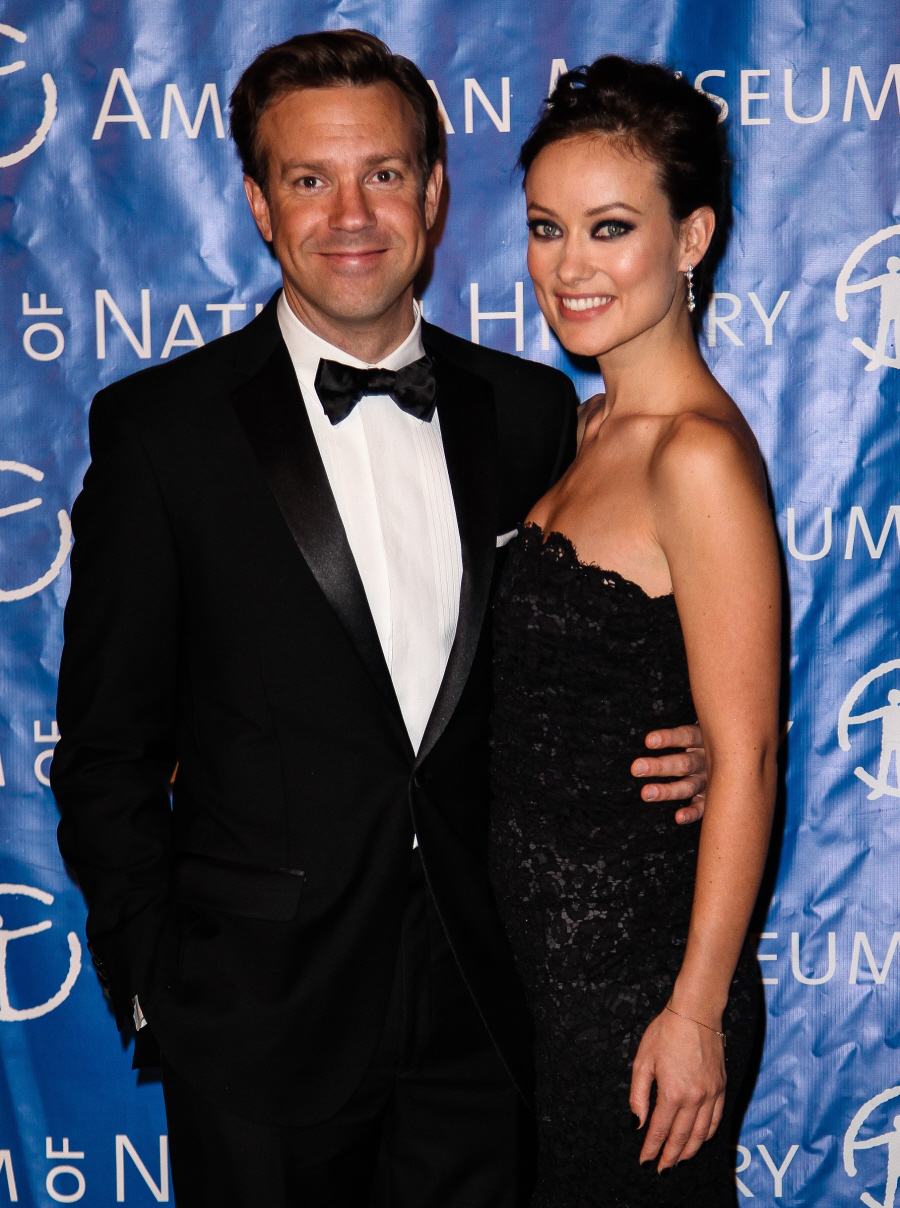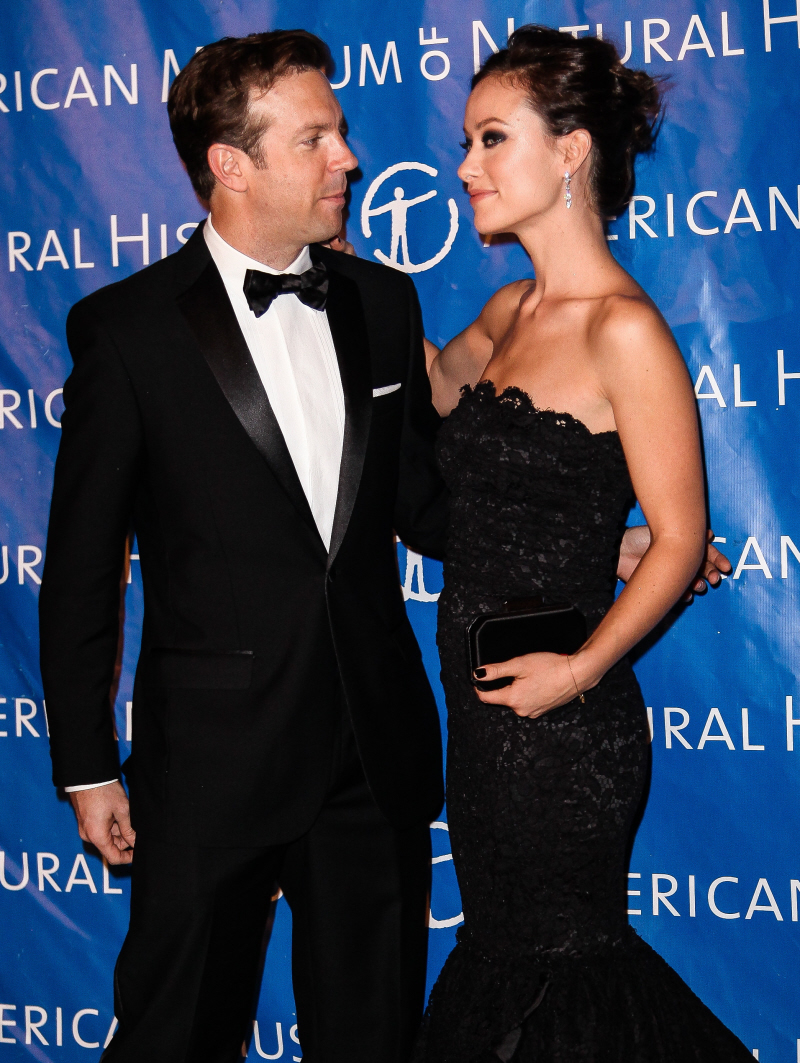 Photos courtesy of WENN.