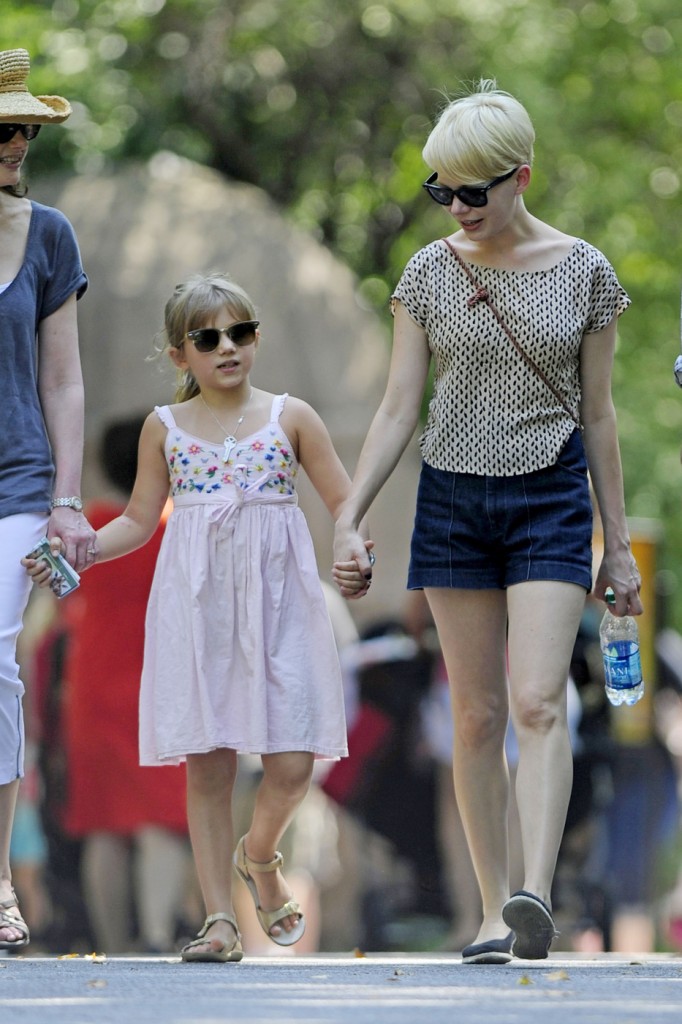 Can you believe that it's been five years since Heath Ledger died? It doesn't seem like that long ago, probably because it's etched in my memory. When a young actor dies like that you remember it, and I still vividly remember the day I learned of River Phoenix's death as well. Well the good news is that Heath Ledger's parents still have have a connection to their son through his daughter Matilda, 7. Heath's father, Kim, and his mother, Sally, told Australia's New Idea Magazine that they have a very good relationship with their granddaughter. They also gushed about how Matilda's mom, Heath's ex Michelle Williams, makes sure that they can see and speak to Matilda often. This story makes me feel warm and fuzzy. Here's more, thanks to Radar Online:
In an interview with the Australian magazine, New Idea, Heath's mother Sally and father Kim gush about granddaughter Matilda, now 7, who was left without her daddy when he died of an accidental overdose on January 22, 2008 at age 28.

Matilda's mom is Oscar nominated actress Michelle Williams, who had a relationship with Heath while they made the movie Brokeback Mountain together.

Fans have noted for years how much Matilda resembles Heath, who won a posthumous Oscar for playing The Joker in The Dark Knight. "Matilda is indeed very much like her dad — she has long limbs and similar features," Sally told New Idea. "However, she also possesses the beauty of her mamma — lucky girl."

Kim added, "Matilda has the same walk as Heath and is such a respectful little kid – she calls us 'Papa' and 'Grandma Sal.' Our family has the most wonderful relationship with both Matilda and Michelle. We talk frequently and visit as often as we can."
It's true that Matilda is the spitting image of Heath! Do you remember these photos of him out with her? (There's also a very cute photo of Matilda on Heath's shoulders here.)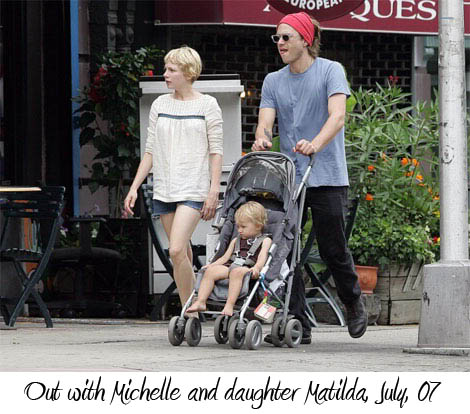 I've heard some sad stories about grandparents, particularly paternal grandparents, losing contact with their grandchildren in the wake of divorce. This speaks to Michelle's efforts to make sure that her daughter has a relationship with her grandparents. This reminds me of a story last year that Michelle's boyfriend, Jason Segal, allegedly reached out to Heath's parents in order to let him know that his intentions for Michelle, and Matilda, were honorable. Given this confirmation from The Ledgers that they're still close to their granddaughter, I believe it.
Also, there was at least one story about Michelle and the Ledger family arguing over Heath's estate. Those stories were rare though, and we later heard that even though Heath's will had left everything to his family (it was finalized before he had his daughter), Kim Ledger promised that the entire estate would go to Matilda when she turned 18.
Olivia (Heath's sister), Kim and Sally Ledger at the G'Day USA black tie gala on 1-12-13. Credit: FayesVision/WENN.com. Header image is of Michelle and Matilda on 8-31-12. Credit: PacificCoastNews.com, They're also shown on 8-27-12 with Jason Segal. Credit: FameFlynet