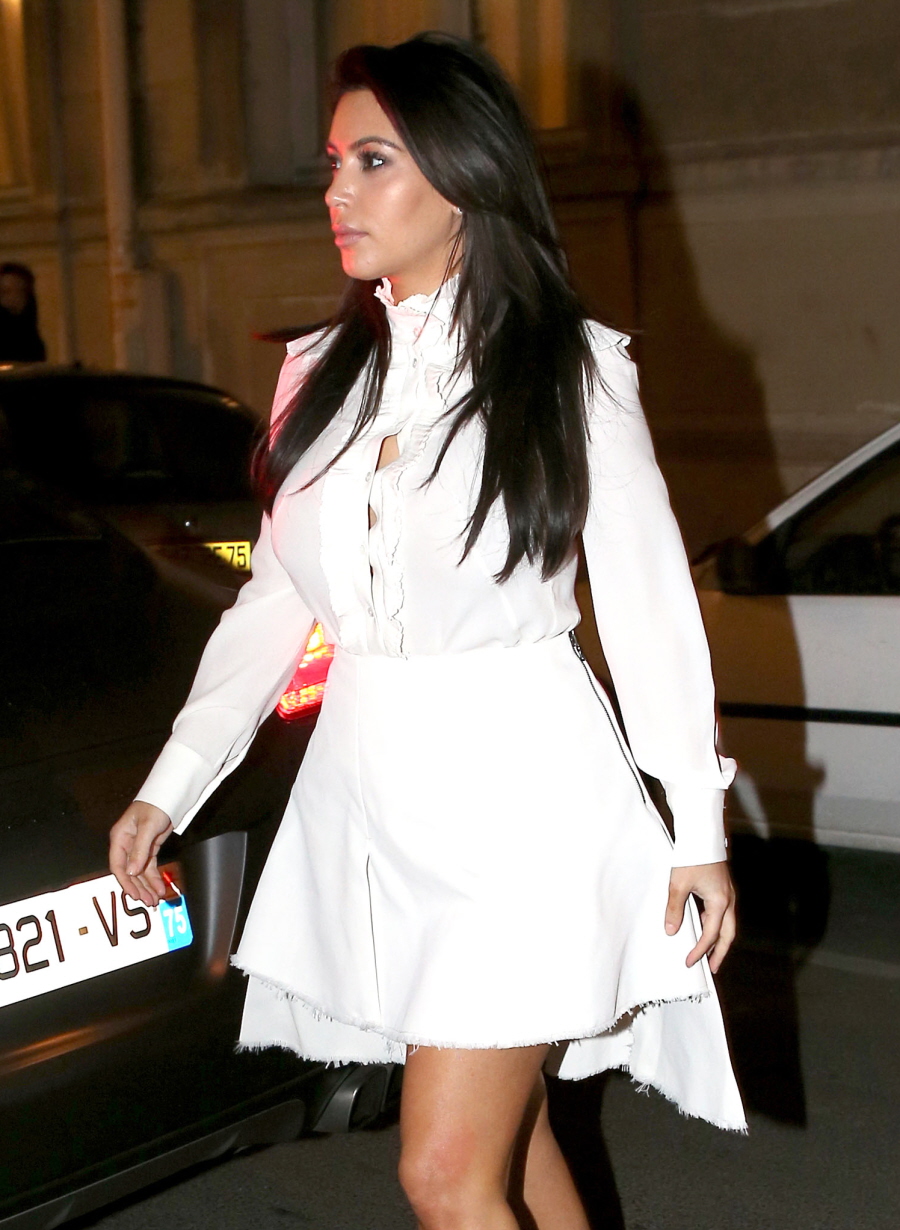 The last time I wrote about Kim Kardashian, Kanye West and their Bump of Doom, it was six days ago and Kim & 'Ye had arrived in Paris for some shopping and eating and famewhoring. They stayed in Paris for several days, and arrived back in LA on Saturday. Surprisingly enough, Kim and Kanye were nowhere to be seen for Golden Globes weekend, right? I didn't see any photos of them at parties or anything. Weird. Anyway, these are just some pics of them in Paris and Kim upon her arrival at LAX. She still doesn't look that "bumpy" to me, but I guess if I squint really hard, I see some shadowy bump happening, especially in the photos of Kim in the white skirt.
So what does the future have in store for Kimye? Well, the UK tabloids (eh) claim that Kanye is okay with Kim still being technically married to Kris Humphries, but Ye is super-traditional (??) and he wants to have some kind of "commitment ceremony" with Kim before the baby is born. An insider (eh) tells The Sun:
"Kanye is very traditional. He'd have liked to marry Kim now they are having a baby. But with Kim still married to someone else, there is not much he can do. It won't be official like a wedding because Kanye wants that to be extra special when the time comes."

"But they will still exchange rings – they just won't wear them on their wedding fingers. One of Kim's friends is lending them his £7 million Malibu beach mansion and the entire bash will take place there. It'll be a lot more low-key than a wedding."

It is claimed that, once the commitment ceremony is over, Kim Kardashian and Kanye West will head to Italy for a sort of mini honeymoon. Once the couple do finally get married, it is believed that Kim will be taking on a double barrel surname and will ask to be referred to as Kim Kardashian-West.
Kardashian Bigamy!!! I wonder what the legal implications are to having a commitment ceremony when you're still married? It's probably nothing, but it seems like the legal issues would be murky.
Meanwhile, Hollywood Life had a hilarious story a few days ago about Kanye refusing to allow Kris Jenner to pimp out his baby. HAHAHA. This is the family you're committing to, Ye.
It sounds like a family feud may be on the horizon for the Kardashian clan! Kanye West is easing into the idea of Kim Kardashian's pregnancy being filmed for Keeping Up With The Kardashians, but he's taking it one day at a time. If things get out of hand, he may pull the plug!

A source close to Kanye, 35, tells HollywoodLife.com exclusively, "You know Kanye is just rolling with the punches right now with everything. He not tripping – -YET! All this TV [stuff] is new to him and Kim is explaining to him that everything is going to be OK and she's encouraging him to just go with the fact that the pregnancy — or at least part of it — will be filmed."

While the Kardashians may be used to having their lives filmed for millions of viewers week in and week out, starring on a reality show is totally new to Kanye! While he's a bit uncomfortable with the situation, he appears to be playing it be ear for Kim's sake. Aw — that's true love!

"I know deep down, [Kanye] isn't trying to pimp out his baby like that. He and Kim got way more than enough money to take care of 100 kids if they want to have that many. But he know that when it comes to Kim and her family, especially that mother of hers, it's all business and that show is how they make their money. So he juggling all this [stuff] in his head right now, but he ain't all hyped about it yet because it hasn't gone down yet – – the filming that is," our source continues.

"Kanye is a man who acts on his own! People need to remember that. He doesn't let nobody control what he does and when he told the world Kim was pregnant, he did it on his own accord. That's his baby — Kris [Jenner] didn't get Kim pregnant. He did, so he will do what he wants to and when he wants to. There isn't any beef, though, between Kanye and Kris. They're cool as hell. Fact is, though, Kanye and Kim are calling all the shots with their baby. Nobody else!"
One of the most startling revelations I've ever had about the Kardashian-Jenner clan is that once a man marries into the family, Kris Jenner becomes his manager. Kris "manages" Lamar Odom (at least partially) and Kris manages Scott Disick too. Kanye has a full team of people focused on his success, like a really professional team of people who have done crisis management and been in and out of the music industry for years… so of course Kris Jenner is going to want a piece of that, and of course Kanye's people are going to be like "OH HELL TO THE NO." That will be the real battle – when Kris wants to manage and micro-manage everything about Kanye and his relationship with Kim. It's going to be amazing.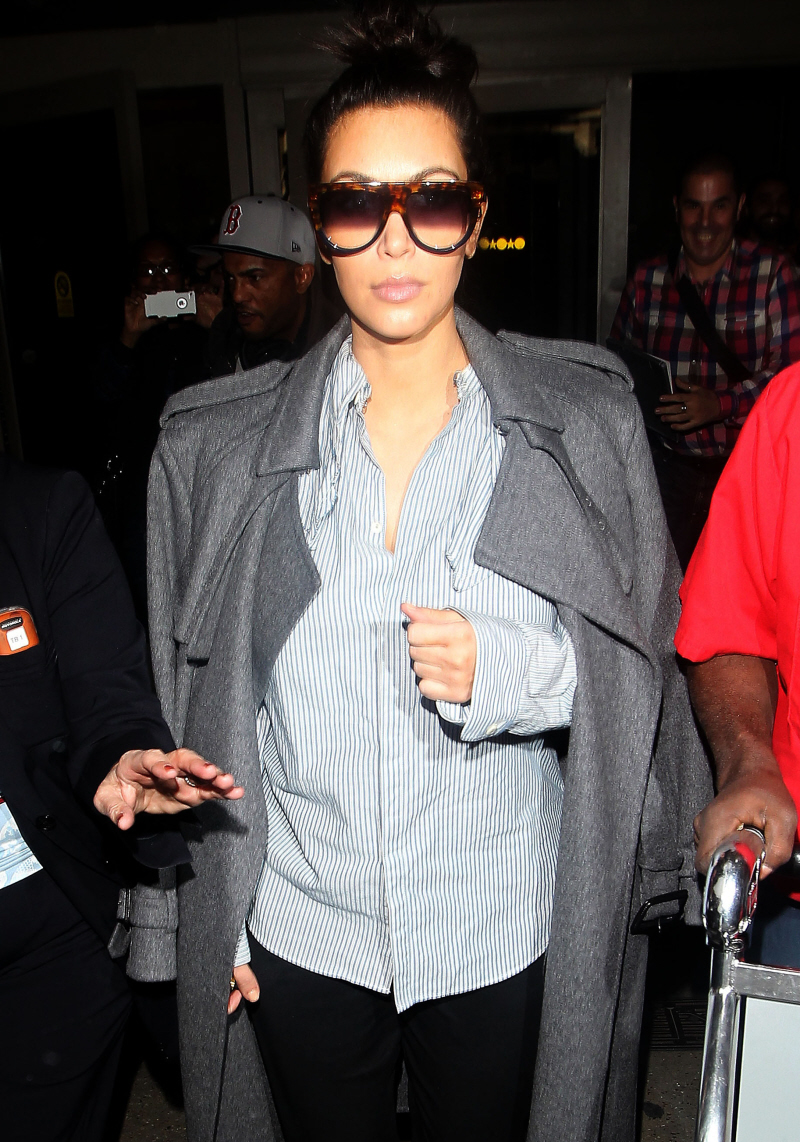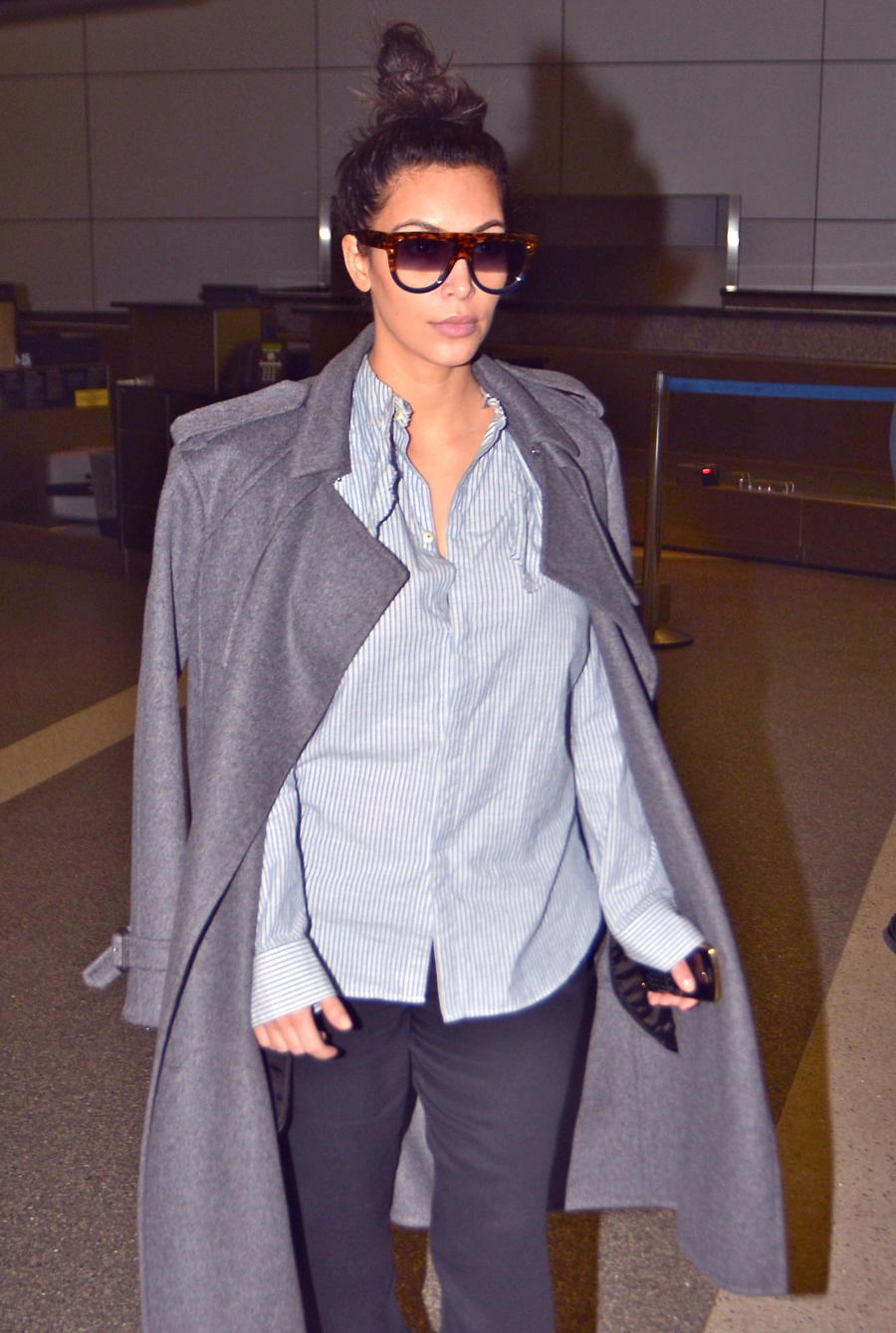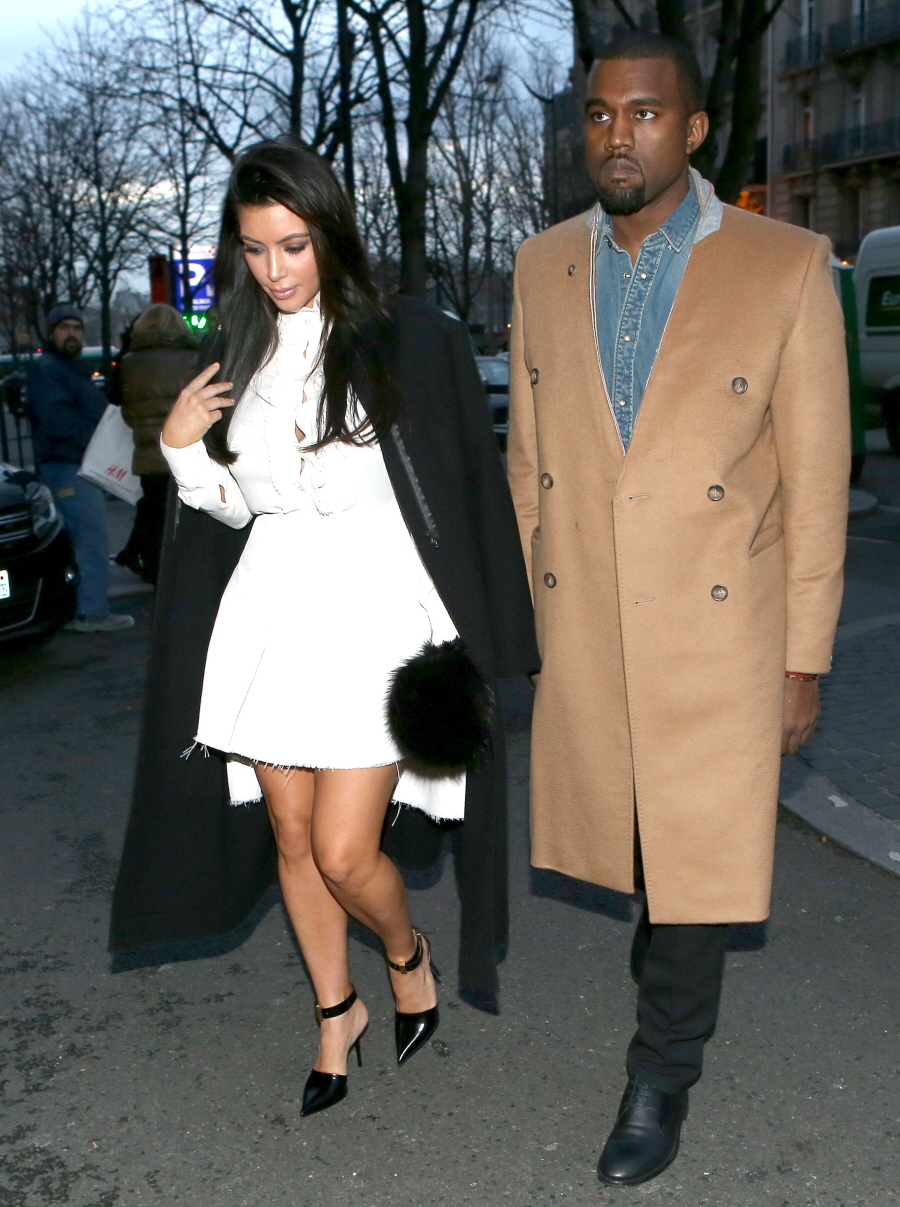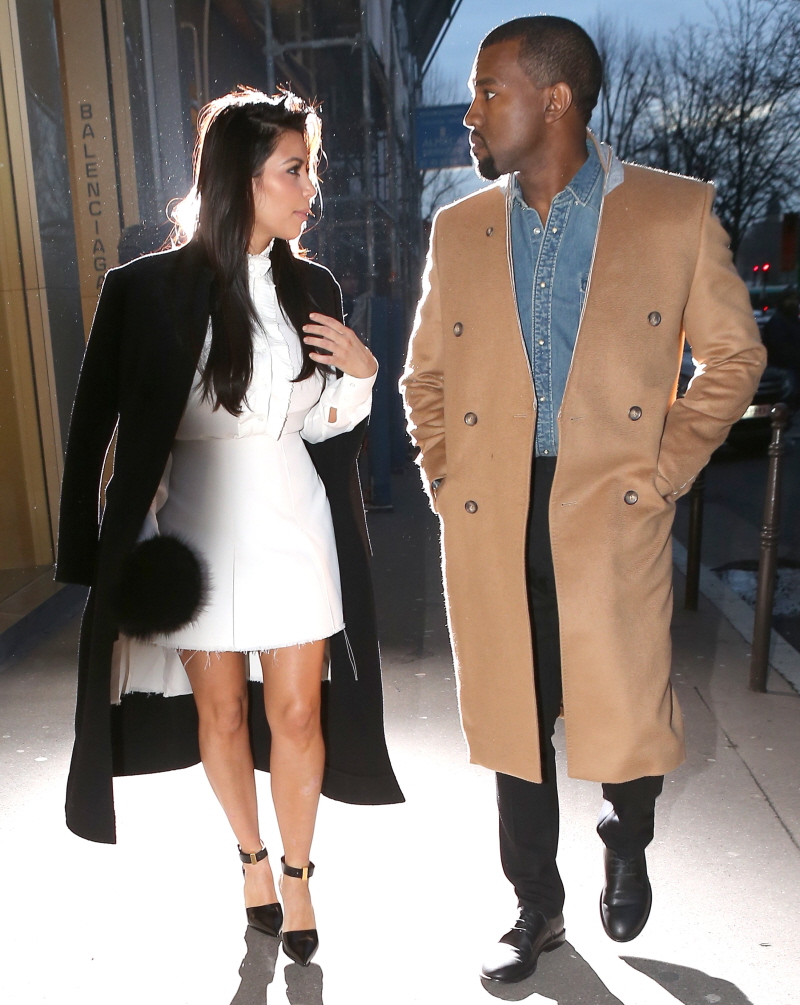 Photos courtesy of WENN, Fame/Flynet.