Kim Kardashian was only in Miami for a day or two, and then she and Kanye West flew to Paris for some kind of babymoon. Yes, you heard me. A babymoon. I imagine this will be the first of many babymoons that will occur over the next six months. Kanye really didn't know what he was getting into, did he? It almost makes me feel for him. Almost. Anyway, as you can see, Kim is wearing a pretty awful faux-maternity outfit involving peep-toe booties, leggings, a baggy zip-up sweatshirt and a velvet cape. Did Kanye put this together or is this ALL KIM? According to People, Kanye and Kim stopped into Lanvin and spent 30 minutes shopping, then they went to Celine, then they went to dinner at L'Avenue. I kind of like that Kanye's the kind of guy who takes his preggo girl shopping in Paris and then takes her to dinner. It's nice.
Not so nice? Kim's feelings towards her current (estranged) husband, Kris Humphries. It's been widely reported that Kris is dragging his heels on the divorce to the point where he and Kim will still be married when she gives birth to Kanye's baby. TMZ has more:
Kim Kardashian does not plan to tie the knot with Kanye West — at least not yet — but she is angry and frustrated that Kris Humphries is putting her in a position where she may have a baby with one man while still married to another.

Sources connected to Kim tell TMZ … she does not feel the need to marry Kanye, even though she's having his baby. But she does not want to be legally married to Kris Humphries when she gives birth.

Our sources say … Kim feels Kris is being "spiteful and vindictive" in dragging out the divorce — which has dragged on for nearly a year-and-a-half — for no reason. We're told with all the depositions and paperwork, there's been no evidence presented by either side suggesting Kim defrauded Kris when she agreed to marry him.

Sources familiar with the situation tell TMZ … people in Kris' life are now urging him to just settle and walk away. But here's the problem … Both sides have now incurred big attorney's fees, and we're told Kim believes so strongly Kris' legal challenge is so bogus that she wants him to foot her lawyer's bills.

If they can't settle, the judge will set a trial date next month. Kim's lawyer, disso-queen Laura Wasser, estimates a trial would take a grand total of 1 day. Kris' lawyer thinks it's more like 5 days, because he wants to put reality TV on trial.
I know many of you are Team Basketball Humphries, but seriously? Maybe this makes me a Kardashian Apologist, but I don't understand what Kris really thinks he's doing here. If Kim is guilty of "fraud" then so is he. He was an active participant in their engagement, wedding and "marriage" but he's acting like Kim grifted him out of his life's savings. She didn't. He's still super-wealthy, and so is she, and she's moved on and he hasn't. I really do think that this is mostly about the fact that SHE dumped HIM, and his ego couldn't handle it so he's trying to make her "pay".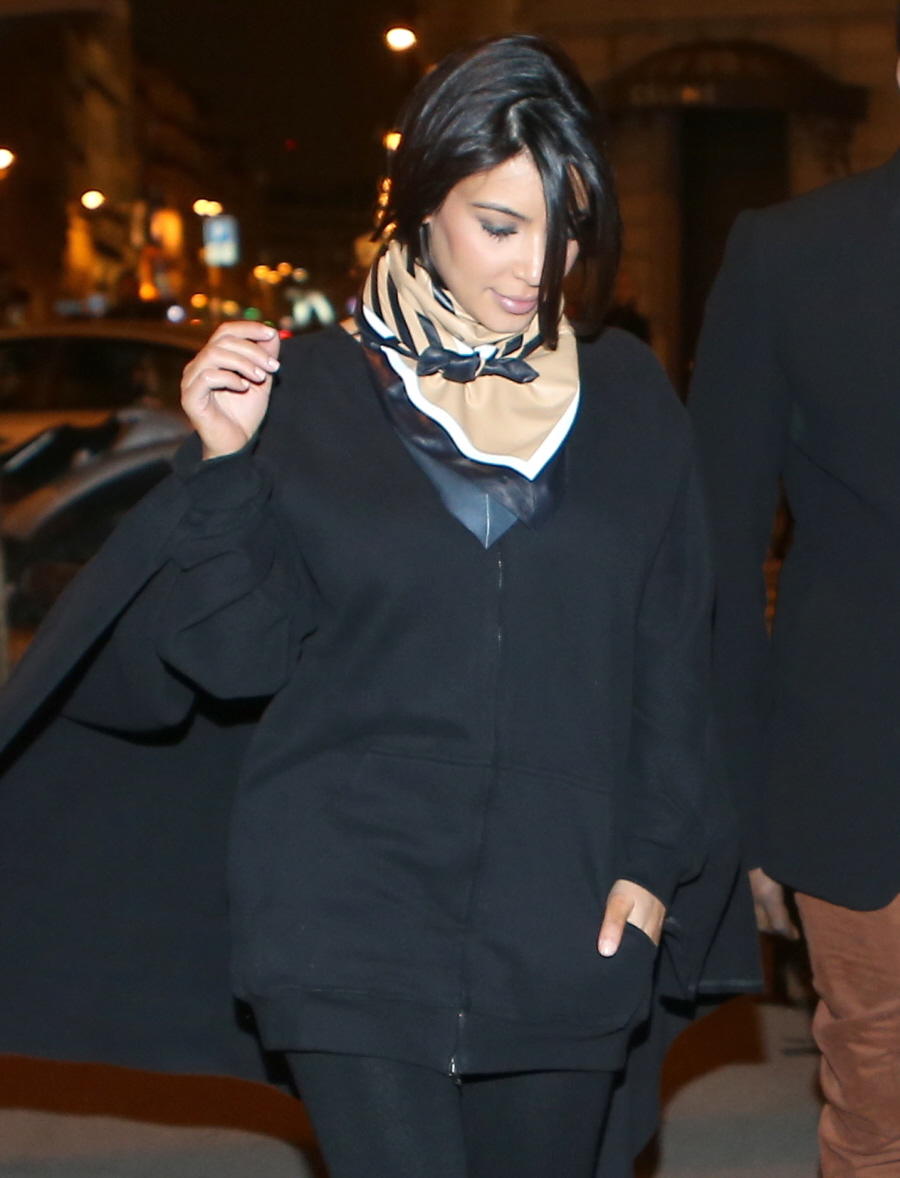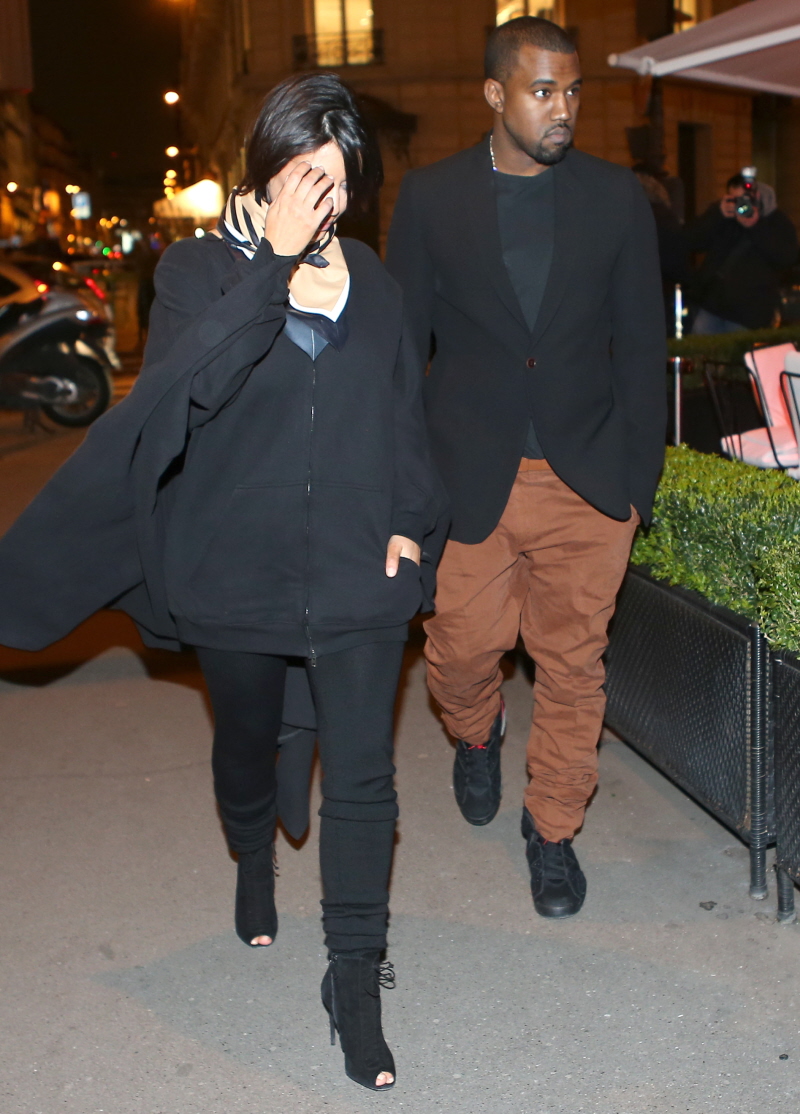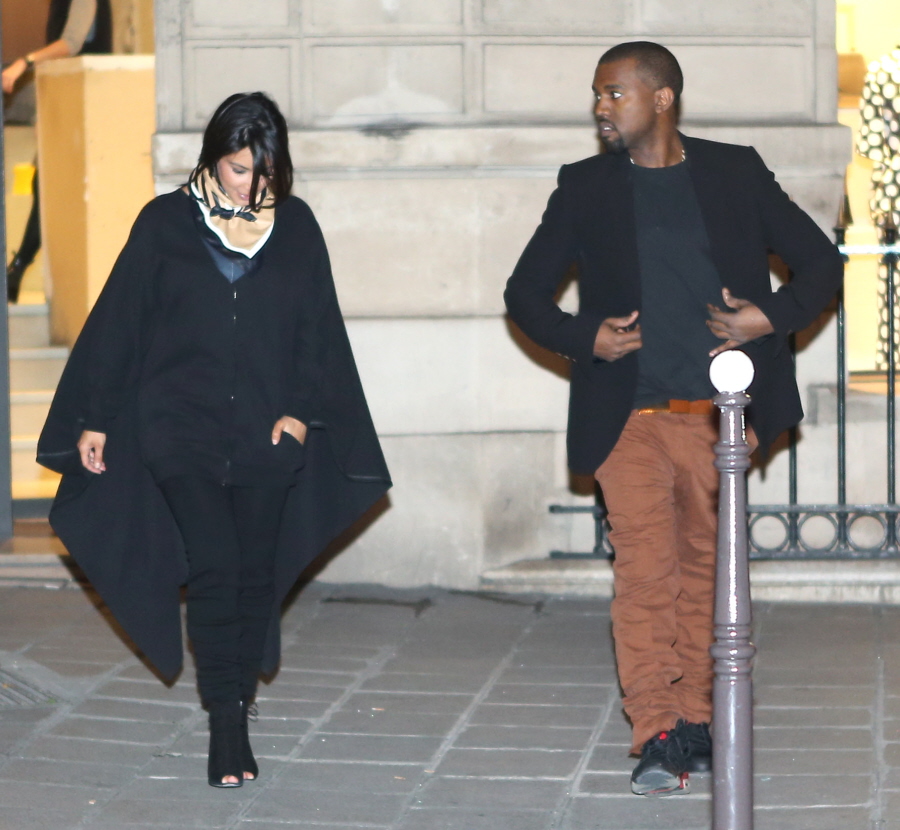 Photos courtesy of Fame/Flynet.