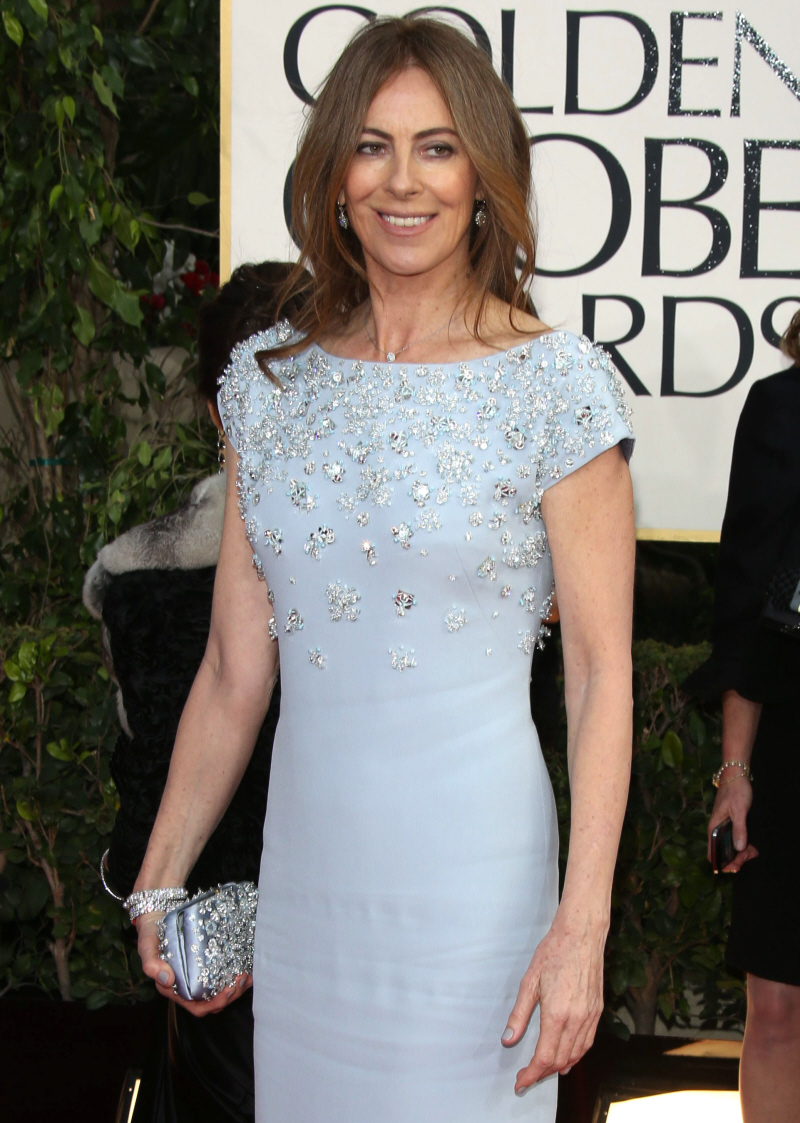 I feel like I've been name-dropping (film-dropping?) Zero Dark Thirty all week. I know I've mentioned it in like half a dozen posts already. In my defense, I just saw it over the weekend I think it's a really, really good film. I don't really understand the "generation-defining film" or "Best film of the decade" labels being given to ZDT, but it was a well-made, thought-provoking, bold, interesting film with great performances. I don't think it's the definitive "killing Bin Laden" movie (at least, I hope not), but I took it as more "This is what the CIA is like now, this is how CIA officers had to change and respond to the changing intelligence landscape, this is a microcosm of the successes and failures of modern intelligence work."
So it's sad to me, having seen ZDT, that the conversation about the film is dominated by the continuously nonsensical debate about torture and what constitutes torture and how we do and do not torture people. Once you see the film… I don't know, I didn't come out of it thinking "OMG, torture is awesome, torture always brings such great leads!" The point that's made in ZDT is cold, cynical and brief: torture dehumanizes not just the tortured, but the torturers. No one "wins" and torture is either zero-sum gain or it causes more problems than it solves. As Jason Clarke's character tells Maya (Jessica Chastain's character), "Politics are changing and you don't want to be the last one holding the dog collar when the oversight committee comes."
But still, people are freaking out and they will continue to freak out and blame Kathryn Bigelow for daring to portray methods of "enhanced interrogation" which were debated on the floor of the Senate and publicly and legally pushed by President Bush, VP Dick Cheney and their team of revenge-seeking Washington sadists (see: John Yoo, John Bybee, David Addington). I believe that Kathryn Bigelow's snub for a Best Director Oscar nomination was about this controversy in particular. So, at long last, Bigelow has written a defense of her film and her portrayal of torture. Here you go:
For a long time, measuring more years than I care to count, I thought the movie that became "Zero Dark Thirty" would never happen. The goal, to make a modern, rigorous film about counter-terrorism, centered on one of the most important and classified missions in American history, was exciting and worthy enough, or so it seemed. But there were too many obstacles, too many secrets, and politicians standing in the way of an easy path.

Somehow, though, thanks to the great persistence of my filmmaking team and an enormous dose of luck, we got the movie made and found studio partners with the courage to release it.

Then came the controversy.

Now that "Zero Dark Thirty" has appeared in cinemas nationwide, many people have asked me if I was surprised by the brouhaha that surrounded the film while it was still in limited release, when many thoughtful people were characterizing it in wildly contradictory ways.

The Times asked me to elaborate on recent statements I've made in response to these issues. I'm not sure I have anything new to add, but I can try to be concise and clear.

First of all: I support every American's 1st Amendment right to create works of art and speak their conscience without government interference or harassment. As a lifelong pacifist, I support all protests against the use of torture, and, quite simply, inhumane treatment of any kind.

But I do wonder if some of the sentiments alternately expressed about the film might be more appropriately directed at those who instituted and ordered these U.S. policies, as opposed to a motion picture that brings the story to the screen.

Those of us who work in the arts know that depiction is not endorsement. If it was, no artist would be able to paint inhumane practices, no author could write about them, and no filmmaker could delve into the thorny subjects of our time.

This is an important principle to stand up for, and it bears repeating. For confusing depiction with endorsement is the first step toward chilling any American artist's ability and right to shine a light on dark deeds, especially when those deeds are cloaked in layers of secrecy and government obfuscation.

Indeed, I'm very proud to be part of a Hollywood community that has made searing war films part of its cinematic tradition. Clearly, none of those films would have been possible if directors from other eras had shied away from depicting the harsh realities of combat.

On a practical and political level, it does seem illogical to me to make a case against torture by ignoring or denying the role it played in U.S. counter-terrorism policy and practices.

Experts disagree sharply on the facts and particulars of the intelligence hunt, and doubtlessly that debate will continue. As for what I personally believe, which has been the subject of inquiries, accusations and speculation, I think Osama bin Laden was found due to ingenious detective work. Torture was, however, as we all know, employed in the early years of the hunt. That doesn't mean it was the key to finding Bin Laden. It means it is a part of the story we couldn't ignore. War, obviously, isn't pretty, and we were not interested in portraying this military action as free of moral consequences.

In that vein, we should never discount and never forget the thousands of innocent lives lost on 9/11 and subsequent terrorist attacks. We should never forget the brave work of those professionals in the military and intelligence communities who paid the ultimate price in the effort to combat a grave threat to this nation's safety and security.

Bin Laden wasn't defeated by superheroes zooming down from the sky; he was defeated by ordinary Americans who fought bravely even as they sometimes crossed moral lines, who labored greatly and intently, who gave all of themselves in both victory and defeat, in life and in death, for the defense of this nation.
Yeah. Cosign. I completely agree that if you want to be angry about the portrayal of torture in a film, you should probably direct your anger at the men who wrote The Torture Memos and opened the door for "enhanced interrogations" rather than the artist who is struggling to accurately DEPICT NOT ENDORSE those methods. #TeamBigelow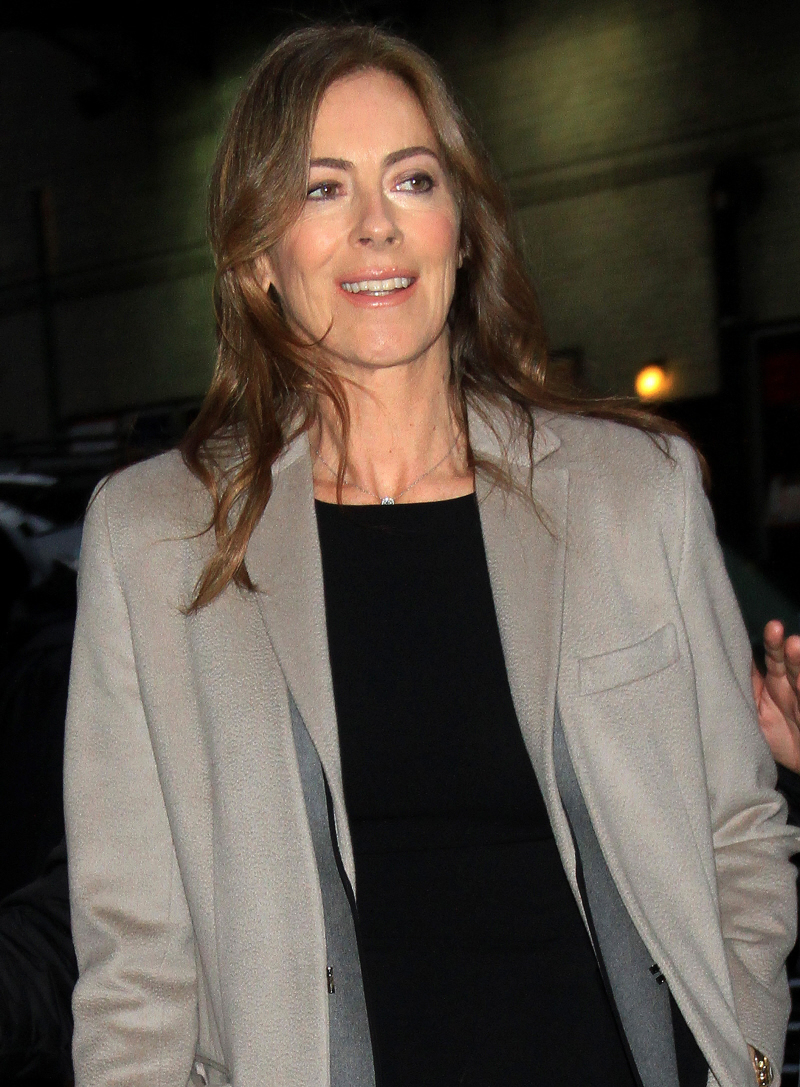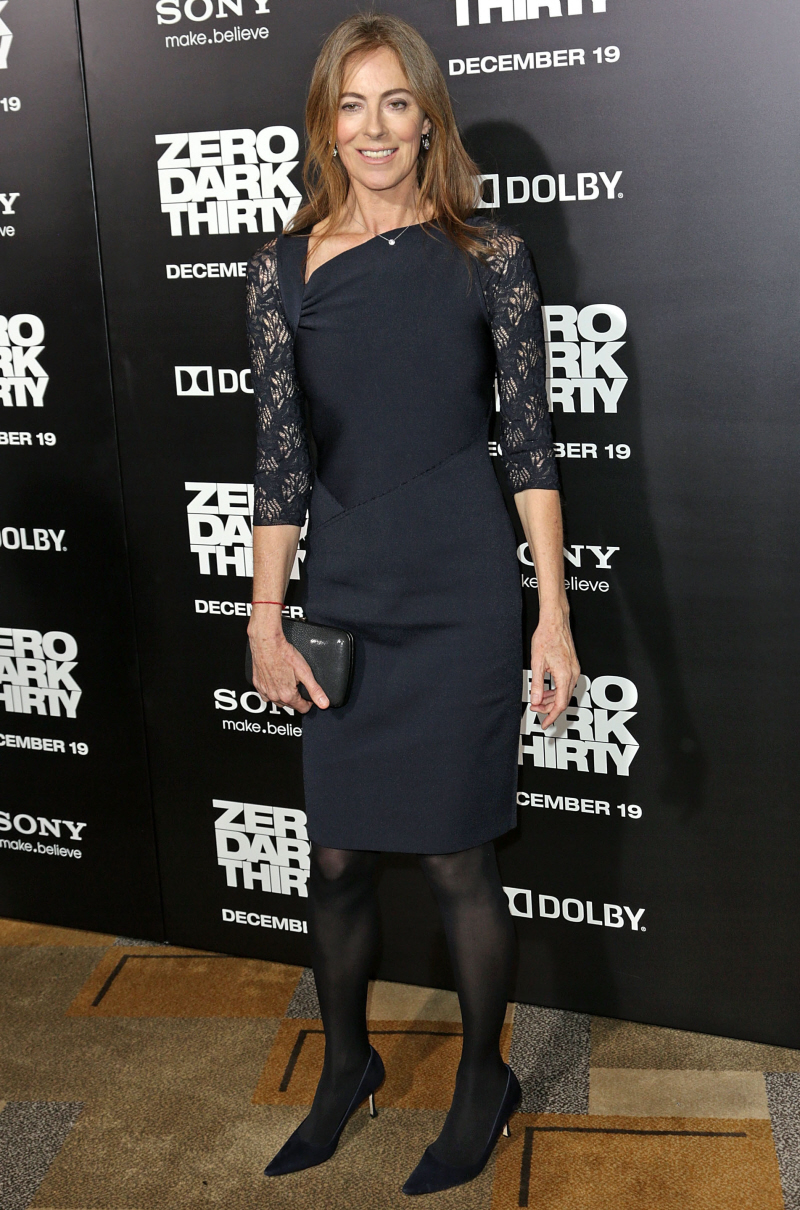 Photos courtesy of WENN.