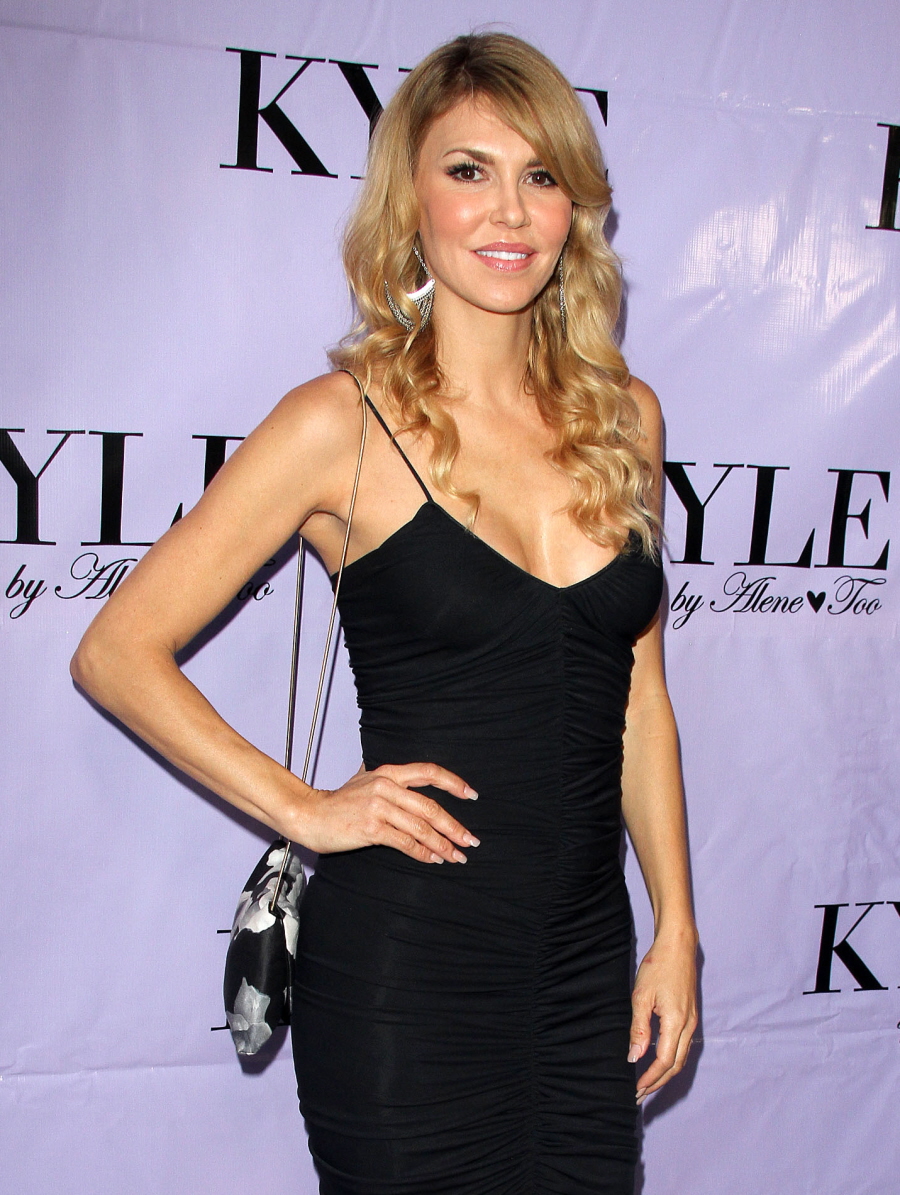 Brandi Glanville was in rare form last night, if you think it's a rarity for Brandi to get drunk and verbally slam LeAnn Rimes (hint: it's not a rarity). Brandi was on Watch What Happens Live with Andy Cohen, and Andy got Brandi to dish a little bit about LeAnn's Entertainment Tonight interview last week. In the ET interview, LeAnn claimed that Brandi is "transparently" creating a one-sided war with her (LeAnn) over Twitter so that Brandi can have a "career". Basically, LeAnn said Brandi is now and has always been the instigator in their little drama and that Brandi wouldn't even have a career if not for LeAnn. So in between drunk tweets and refills, Brandi responded:
First of all, I kind of love that Brandi uses "cray-cray" to describe the situation. I know it's immature, but I totally loved it. Second of all, Brandi's face… good God. She needs to ease up on the Botox and fillers. Not only does her face look radically different, but she can't move anything but her mouth. In case you wanted to just read what was said:
Brandi Glanville, appearing on Monday night's edition of Watch What Happens Live, called LeAnn Rimes "insane" in reference to the singer's latest tell-all interview.

Brandi implied LeAnn's been crying wolf with her cavalcade of emotional, no-holds-barred interviews – the latest with Entertainment Tonight, in which she discussed her fears of losing husband Eddie Cibrian, and her stint in rehab for stress and anxiety.

"Everyday there's a tell-all," Brandi said. "It's kind of cray-cray!"

Host Andy Cohen asked Brandi about rumors that Eddie, a modestly successful TV actor, had hooked on to LeAnn as a Sugar-Mama.

"It's true, yeah," Brandi said, confirming that Eddie had always wanted to live in a big house in an affluent community – two wishes the How Do I Live singer has been able to grant with her wealth.

Fellow guest star Hoda Kotb chimed in with the adage that the "way you got him is the way you'll lose him," a reference to how Eddie was married to Brandi at the time he hooked up with LeAnn.

Asked point blank if she though LeAnn was insane, Brandi said, "Insane? Yes I do!"

Brandi said she knows LeAnn religiously watches her antics on The Real Housewives Of Beverly Hills, recalling how her son Jake saw Andy on TV and said, "That's [LeAnn's] favorite show!"

"I hope LeAnn will come on!" Andy said.

The jury remains to be seen on that: During the broadcast, LeAnn took to Twitter to (presumably) respond to Brandi, writing, "Wow the texts from my friend. KISSES and KMA," as in, "Kiss My A**."

Brandi's new book Drinking & Tweeting comes out February 13, while LeAnn's new album, Spitfire, hits stores April 9.
I looked through LeAnn's Twitter, and that was the only thing she tweeted about Brandi's appearance (and we don't even know for sure it was about Brandi – except that it probably is).
As for the wisdom of continuing with this "war" or whatever… ugh. It's been going on so long! It's so trashy! They're all such d-listers! And yet we can't stay away. For what it's worth, I thought Brandi was kind of funny in this interview, and I like the way she approached the LeAnn situation – like the whole thing is a joke. Because it kind of is.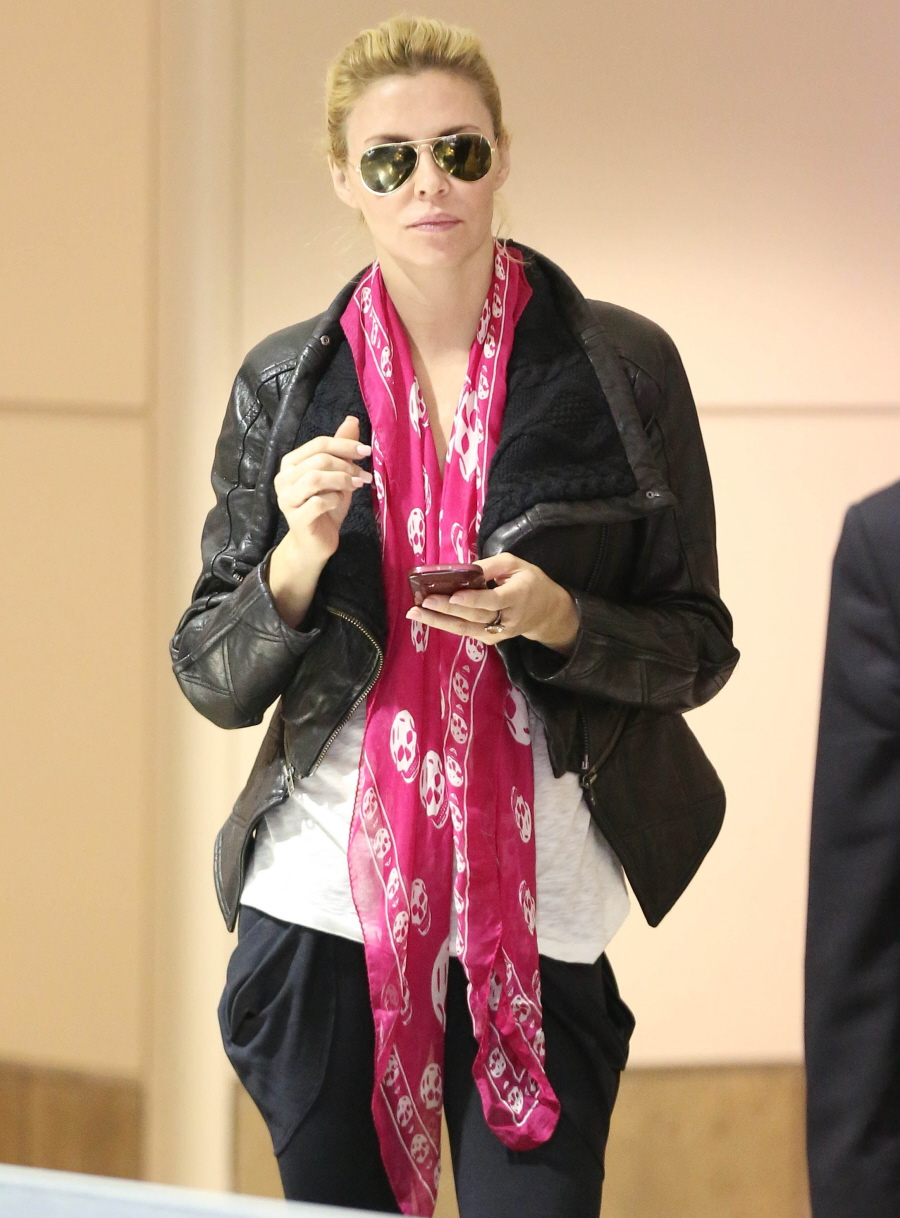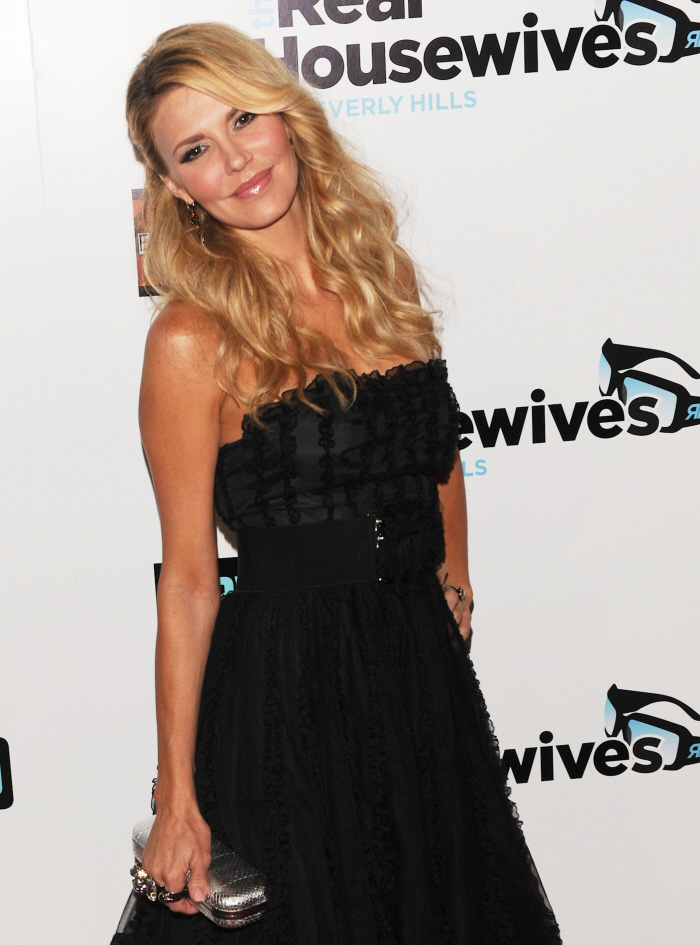 Photos courtesy of Fame/Flynet and WENN.