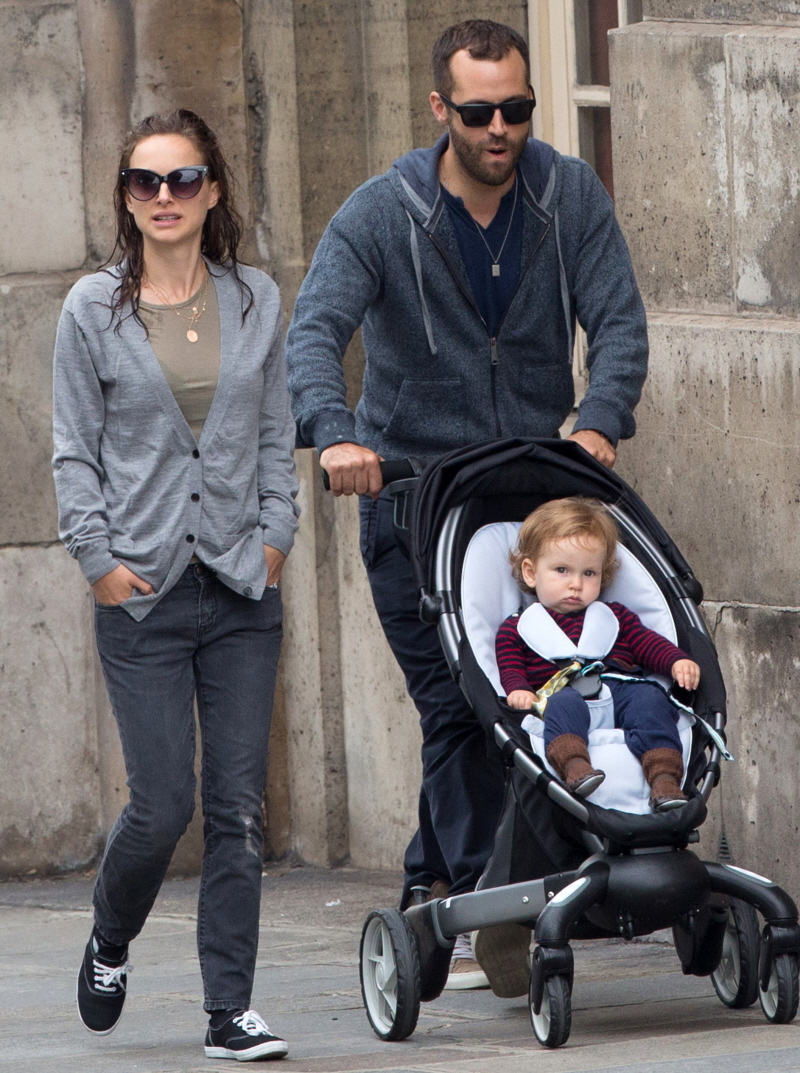 This news is… surprising. For several different reasons. Us Weekly (and other outlets) are reporting that Natalie Portman is moving to Paris full-time because her husband, Benjamin Millepied, has gotten a job to be the director of dance at the Paris Opera Ballet. This is surprising because A) a lot of us thought he was a Ballet K-Fed who was going to use Natalie's connections to build a career for himself in Hollywood and B) I never thought Natalie would be the kind of woman who would give up her home (NYC and LA) for her man. Surprise!
Natalie Portman and her family are getting ready to say au revoir to Hollywood. The Black Swan star's husband, French dancer-choreographer Benjamin Millepied, has been tapped to be the new director of dance at the Paris Opera Ballet starting September 2014, the New York Times announces. Millepied, 35, told the paper that he and Portman, 31, will move to the French metropolis for the position with Aleph, their 20-month-old son.

Overcoming current or former members of the company to nab the spot, Millepied replaces Brigitte Lefevre, the director of dance at the Paris Opera since 1995, who is retiring after the 2013-2014 season. "I was surprised, but I felt very quickly that the artistic dialogue between us was an exciting one," Millepied told the Times of Stéphane Lissner, who will become the Opera's new artistic director in 2015. "After a while I did feel there was a really good chance I might get the position. Which made my head spin."

Millepied met Portman on the set of Black Swan in 2009 (he was its choreographer and had a small onscreen role), with the twosome announcing their engagement — and Portman's pregnancy — in December 2010. Born in Bordeaux, France, the handsome dad became a star dancer with the City Ballet in 2002.

With Portman giving birth to Aleph in June 2011, Millepied retired from the stage that same year, founding the L.A. Dance Project — a small, experimental troupe — in 2012. (Millepied told the Times he hopes the troupe will continue after his departure.)
He and Portman married at a private home in Big Sur, Calif. on Aug. 4 of last year, with the movie star wearing an A-line white dress by Rodarte, the label run by Portman's pals, sisters Laura and Kate Mulleavy.
In the beginning of Benjamin and Natalie's relationship, there were a number of (bitchy) reports about Benjamin's talents – sources claimed that his real gift was for self-promotion and raising money for the New York City Ballet rather than, you know, actual ballet. Over the past few years, there have been various reports on Natalie and Benjamin's arguments about where they were going to build a home, based on her career and his, and for a moment it seemed like Benjamin was going to give up dancing to be a stay-at-home dad. I guess not!
Here's my question though – do you think Benjamin is only going to sign on year by year? Or is this an open-ended position which could have the family permanently relocated in Paris?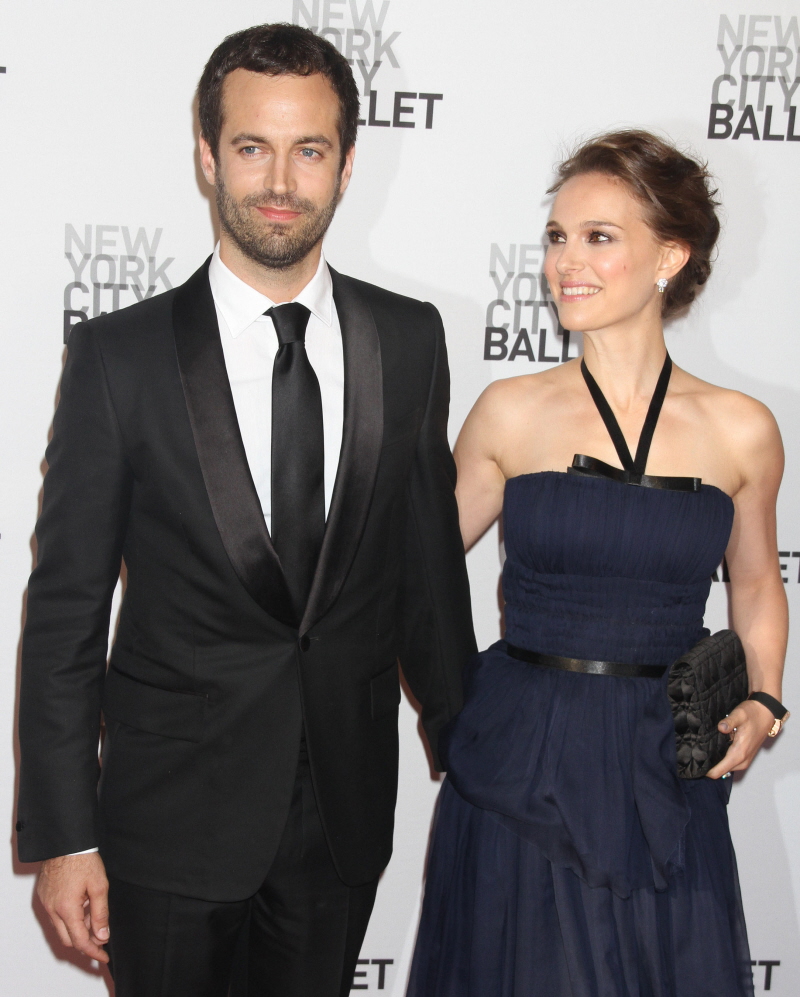 Some photos of Natalie earlier this week: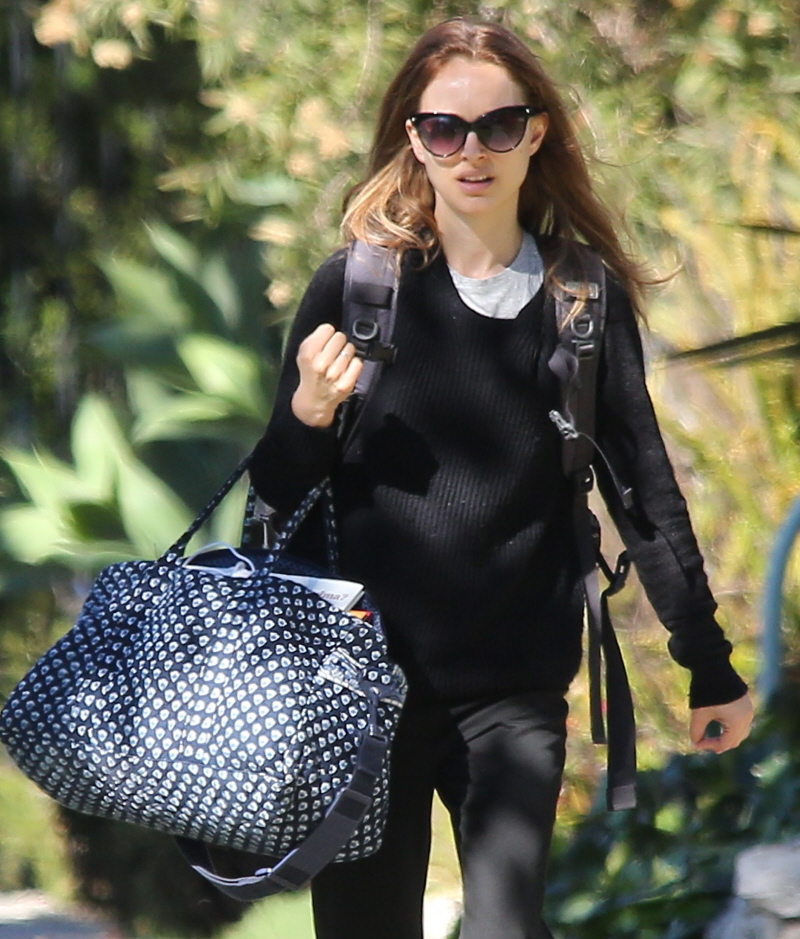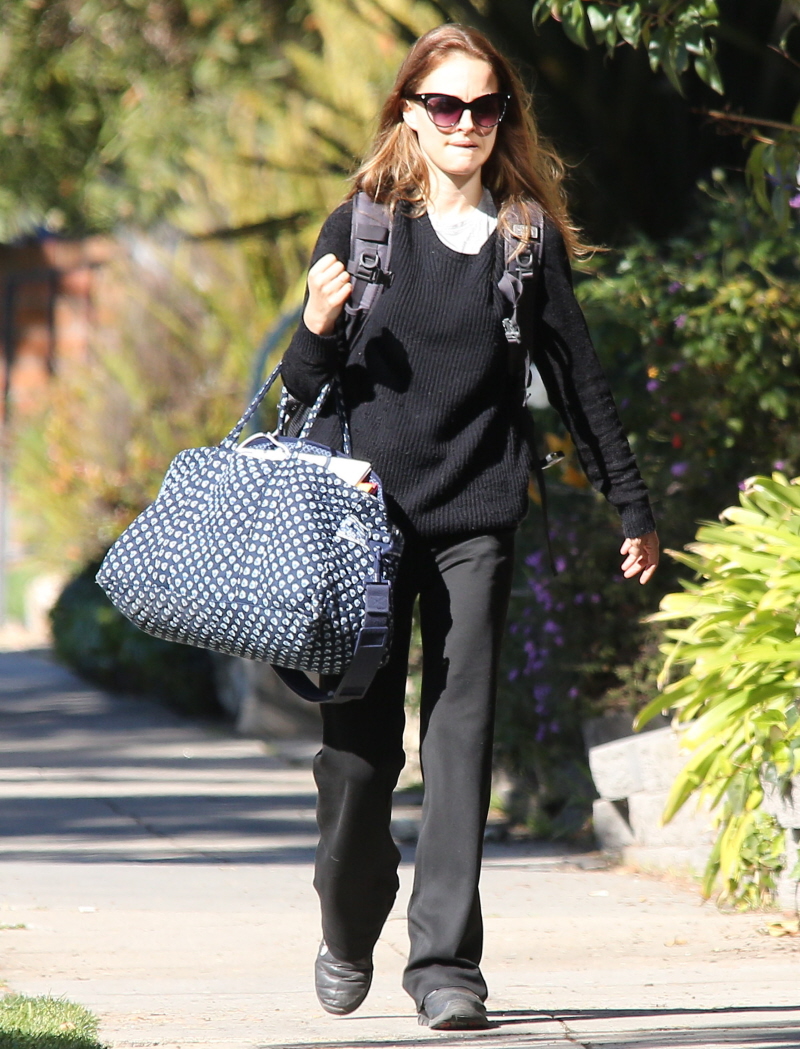 Photos courtesy of Fame/Flynet.