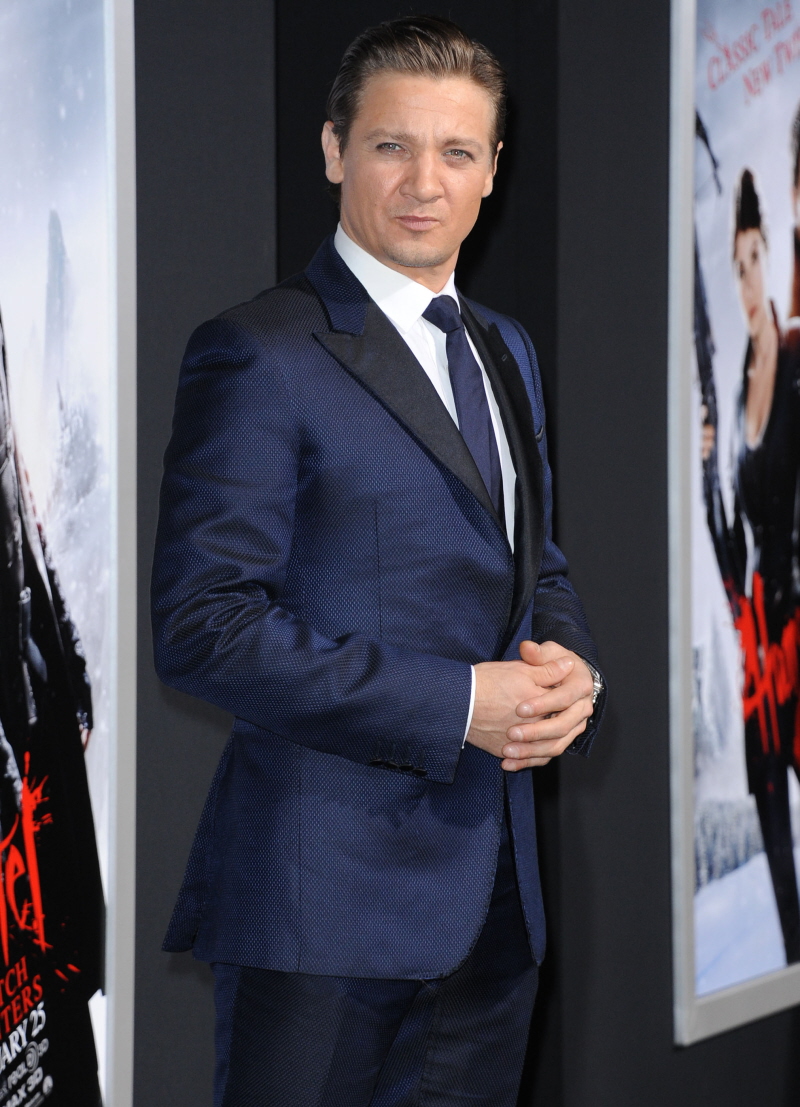 Here are some photos of last night's LA premiere of Hansel & Gretel: Witch Hunters. Have you seen the ads for that? This movie looks AWFUL! Like, it's not even going to be campy fun. It just looks terrible. Anyway, I'm including photos of three of the film's stars, Jeremy Renner (Hansel), Gemma Arterton (Gretel) and Famke Janssen (I have no idea what she plays). Gemma looks gorgeous and amazing. Famke looks… well… I'm not sure this shade of green is her color, let's say that. As for Jeremy… I'm surprised he walked the carpet alone. No baby-mama, no "roommate"! As Radar revealed earlier this week, Jeremy's baby-mama is a 22-year-old Canadian woman, and even though she and Jeremy are no longer dating, she's still living with him (and his roommate!). The Enquirer's print & online edition had more details about the arrangement:
Jeremy Renner has one of Hollywood's wildest living arrangements! The 42-year-old bachelor is enjoying his own modern family, staying under the same roof with both his close pal Griffin Hadley and his pregnant ex-girl­friend Sonni Pacheco. Renner met Sonni, a 22-year-old model, on the Vancouver set of "Mission Impossible: Ghost Protocol," where she was working as a stand-in.

"When Jeremy returned to Vancouver to film 'The Bourne Legacy,' they hooked up again and started staying together at the same hotel," revealed a friend.

Now, she's living at his L.A. home, awaiting the birth of their baby.

"Jeremy is delighted he's going to become a dad," said the friend. "He realizes it's unconventional to have his baby mama, an ex-girlfriend, living with him and his roommate, but he just doesn't care.

"There have been whispers about him being gay or bisexual for years. But he says those rumors are just a sign of him having made it in Holly­wood."

Meanwhile, Sonni is due to deliver their baby girl in early April, but they haven't chosen a name yet.

The Canadian beauty is a spokeswoman for Monster Energy drink and says on the company website: "I grew up on a farm, catching frogs and doing boyish stuff, so I could definitely have been called a tomboy."

Even though Jeremy and Sonni have broken up, they're both delighted about the baby.

"He's very supportive and makes sure she has everything she needs," said the friend.

Jeremy is single and has often spo­ken about being lonely. In late 2011, he bought a French bulldog named Franklin to keep him company, but tragedy struck when the puppy passed away last March.

"Jeremy was devastated when Franklin died unexpectedly," said the source. "But now he can't wait to be­come a dad."
Well, that answers my questions as to WHEN their relationship began – if they started hooking up/dating when Jeremy filmed The Bourne Legacy, that would have been… early 2011, correct? So Sonni would have been 21-ish. At least she wasn't a teenager! I guess. Yes, Jeremy is skeevy for going around and hooking up with 21-year-old chicas (he's 42 – literally twice her age). But I think some of you need to pick your battles! You can't be mad at him for impregnating a girl half his age AND think that he and his roommate are gay lovers. Pick a conspiracy theory and stick with it! (For what it's worth, I think he's straight and he likes girls in their early 20s.)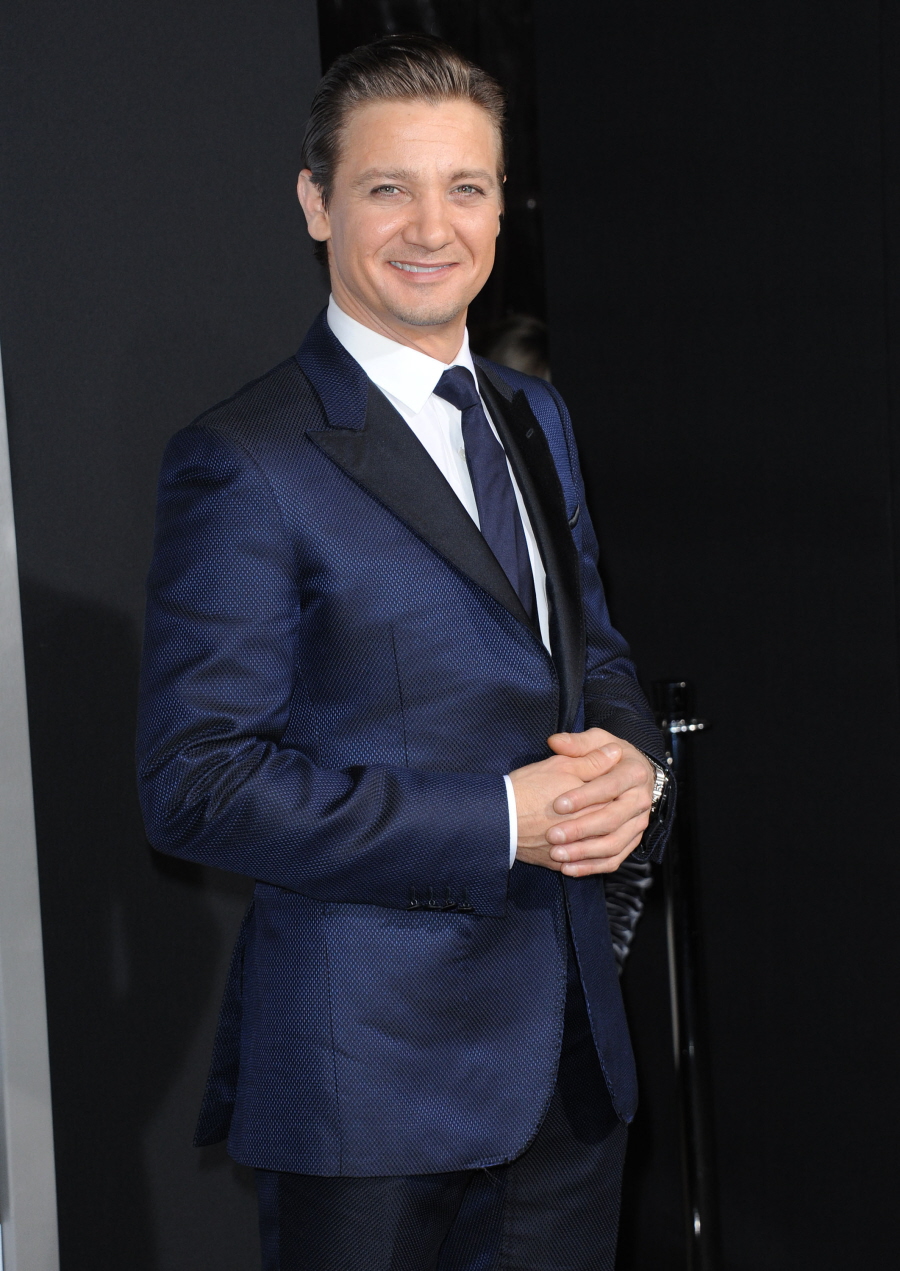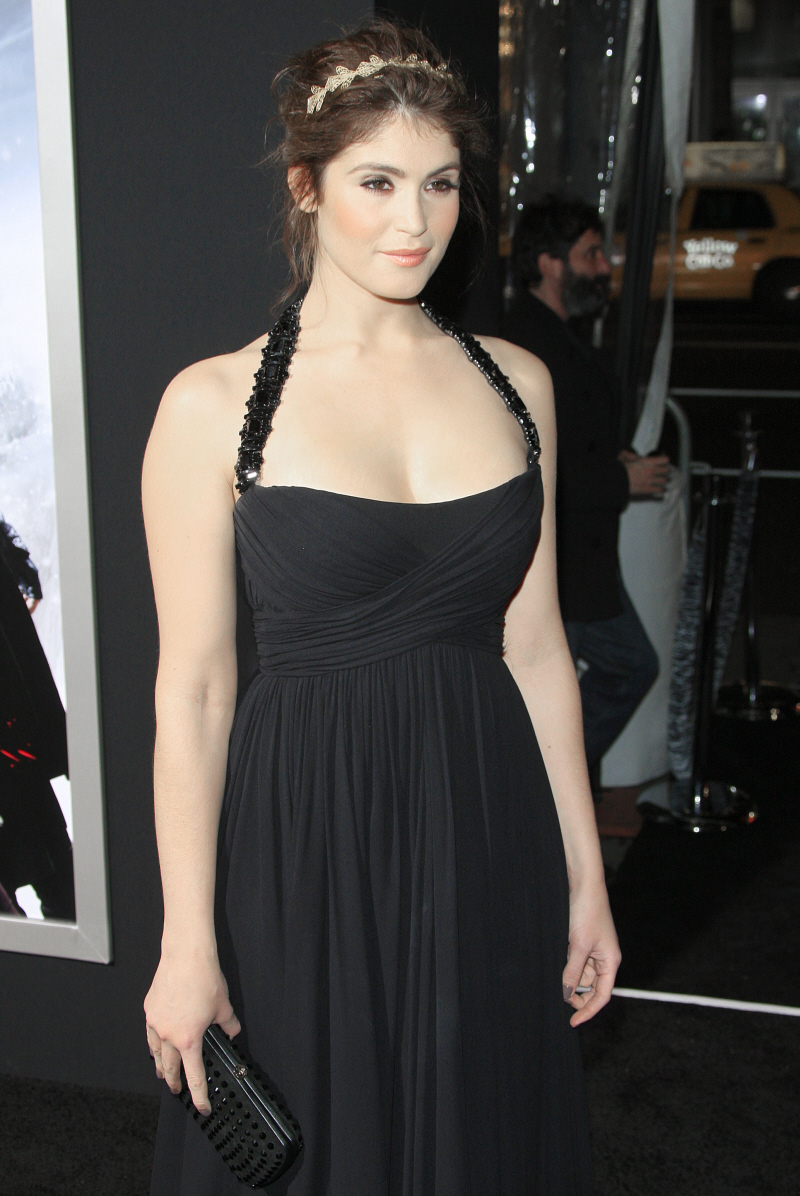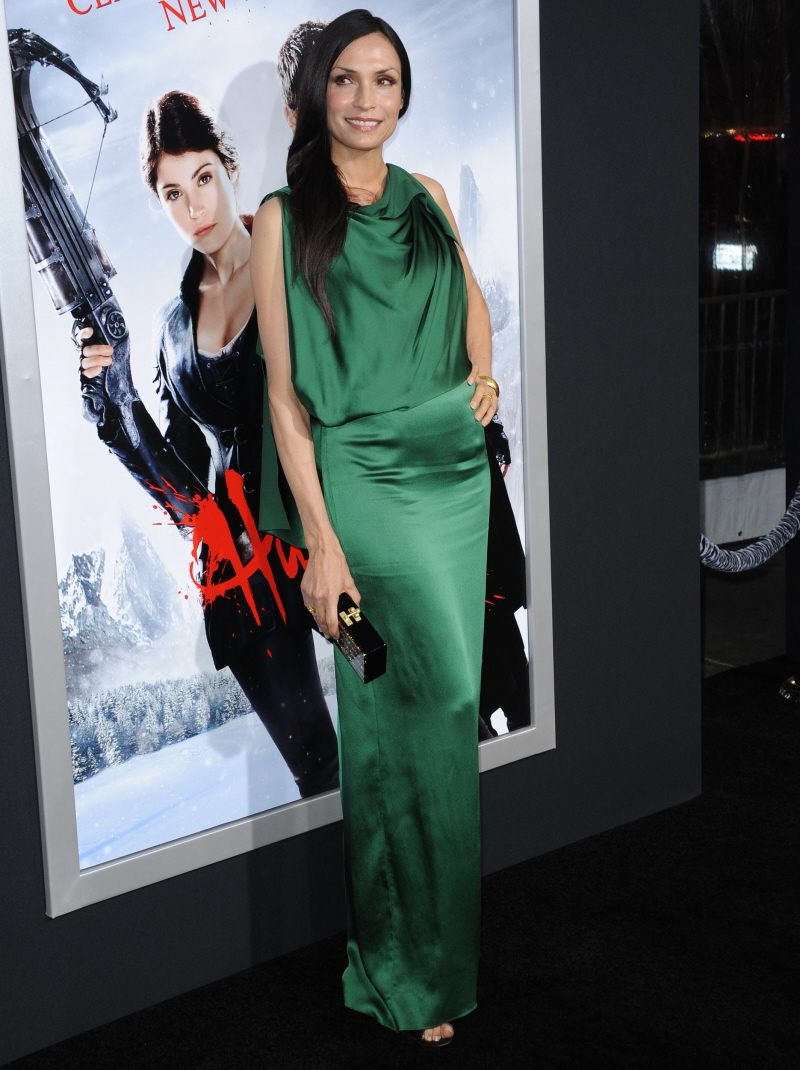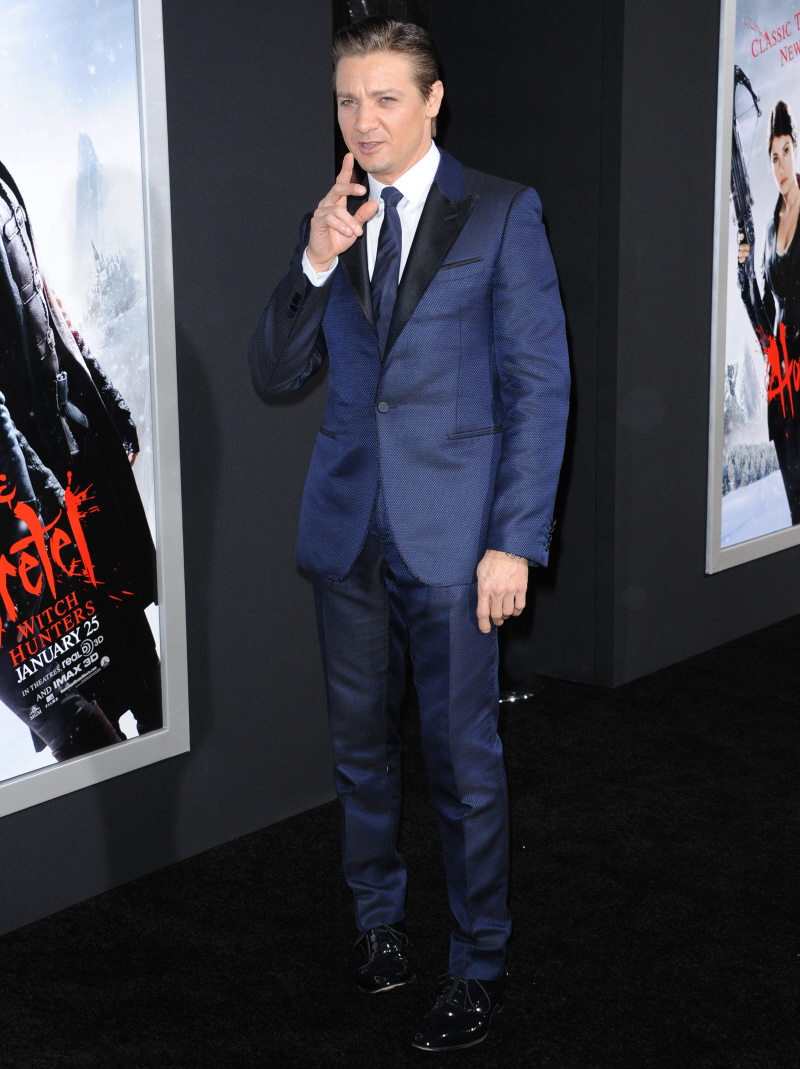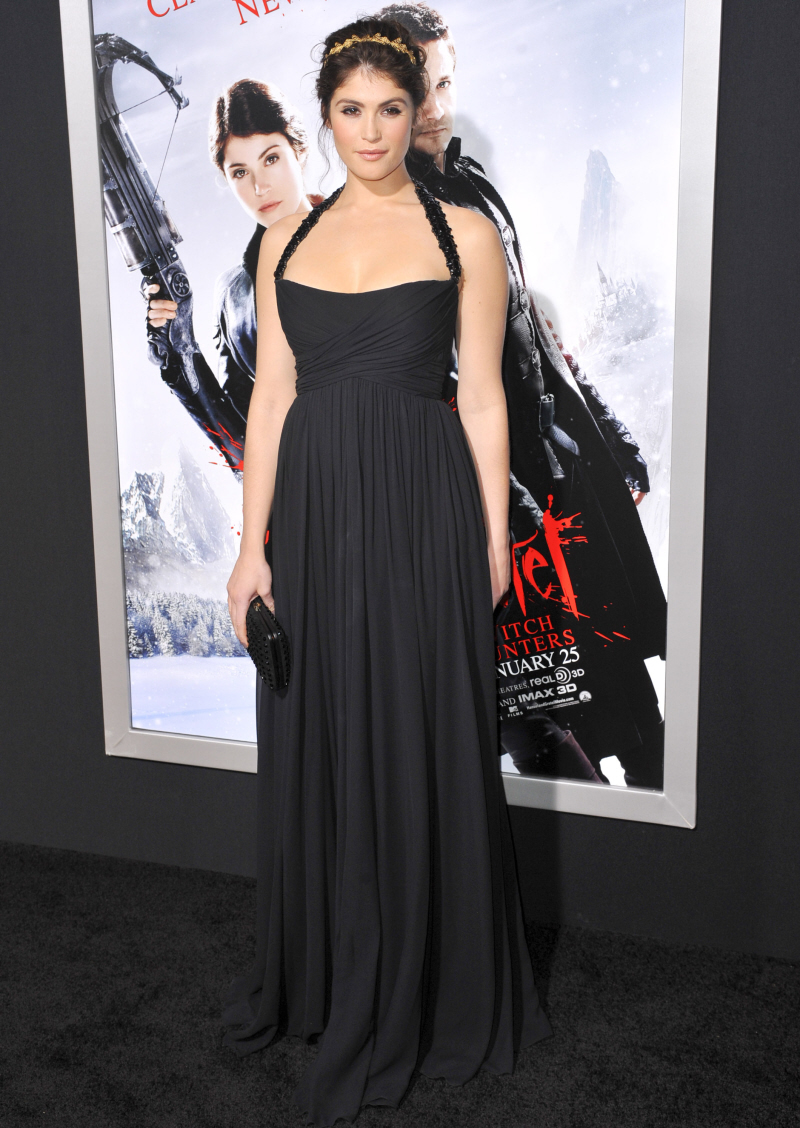 Photos courtesy of WENN, Fame/Flynet.