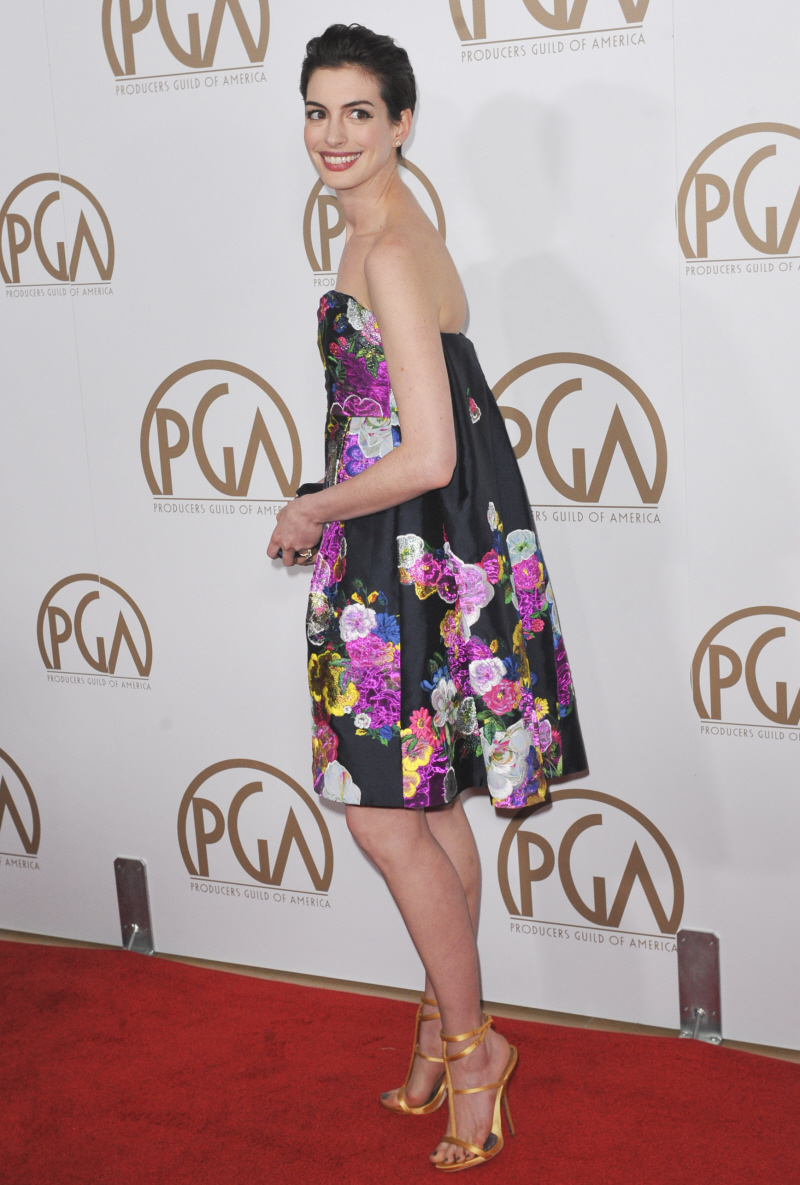 These are some photos from last night's Producers Guild Awards, which… as awards go, this is a decent indicator of which film is going to win Best Picture. Sometimes. Probably. So does it surprise you that Argo picked up the top award, the Darryl F. Zanuck Award? So I guess Argo is going into the Oscars as the "favorite". You can read more of who won what here at Deadline. This post is just about fashion!
So let's start with the one everybody loves to loathe, Anne Hathaway. She wore Erdem. I really dislike this whole look, and yet… I'm kind of glad Annie is mixing it up. Almost all of the ladies at this event were wearing black and styled so "Blah, I don't care, this isn't a real awards show." Yes, Anne is a try-hard. But that's what makes her so fun to talk about! I'm also glad she's trying different things with her hair.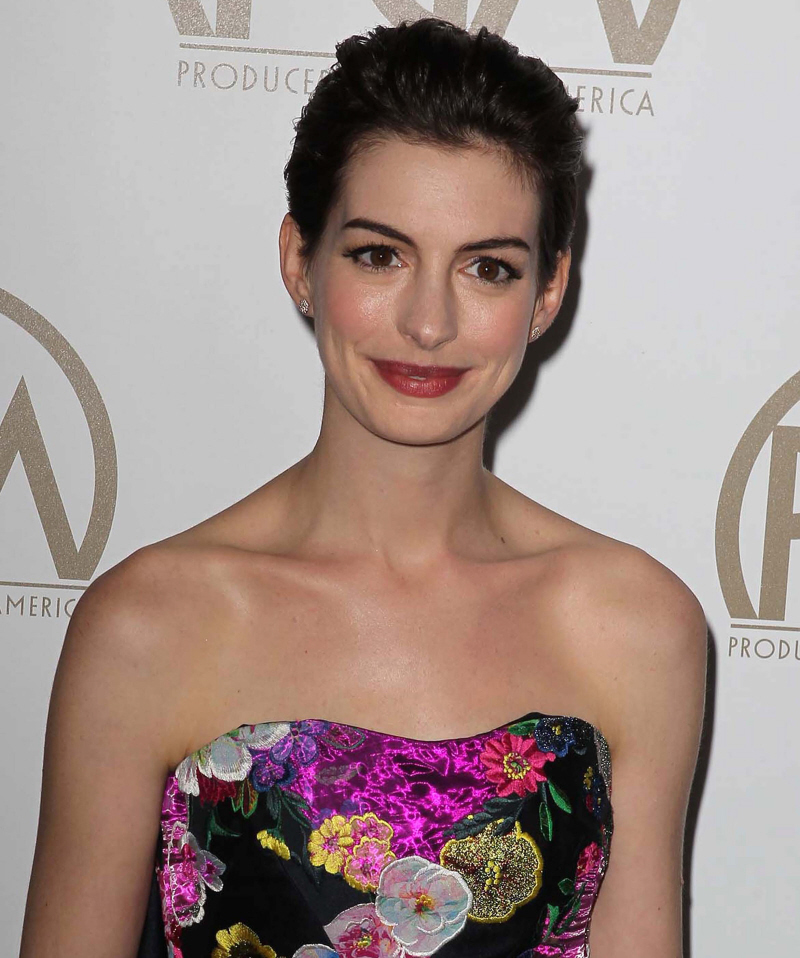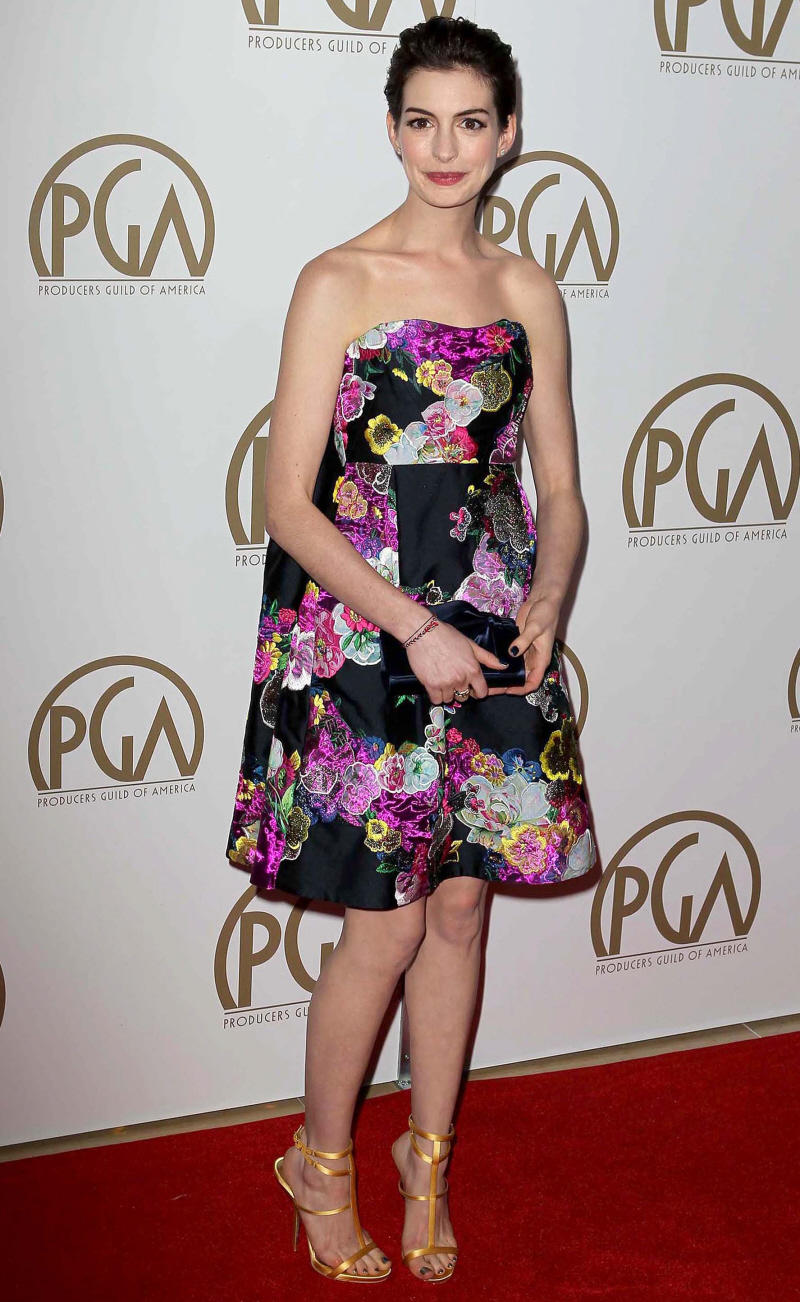 Nicole Kidman in L'Wren Scott. Naomi Watts in Victoria Beckham. I love Nicole's look (but I almost always love L'Wren's stuff) but Nicole's hair is rough. Naomi's look is just blah. This was not a good event for fashion.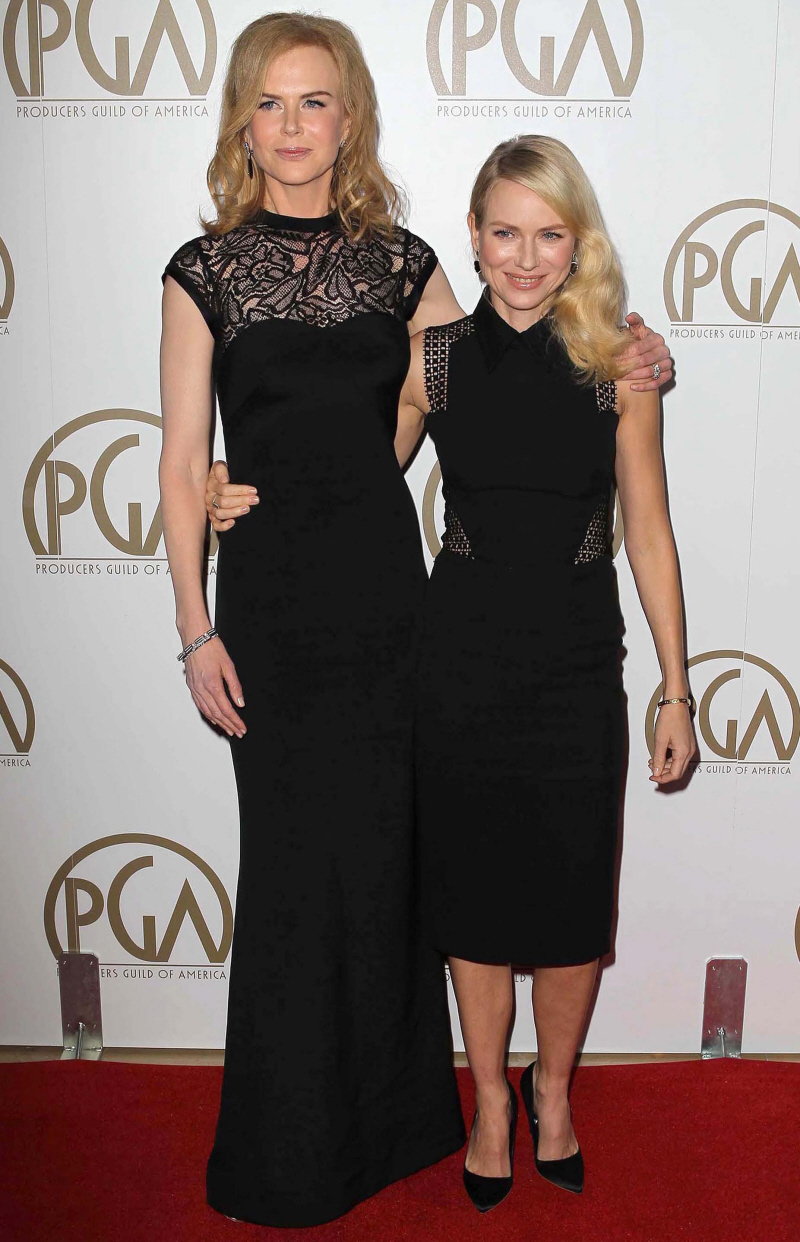 Jennifer Garner in Oscar de la Renta. Eh. It's really boring, especially on her.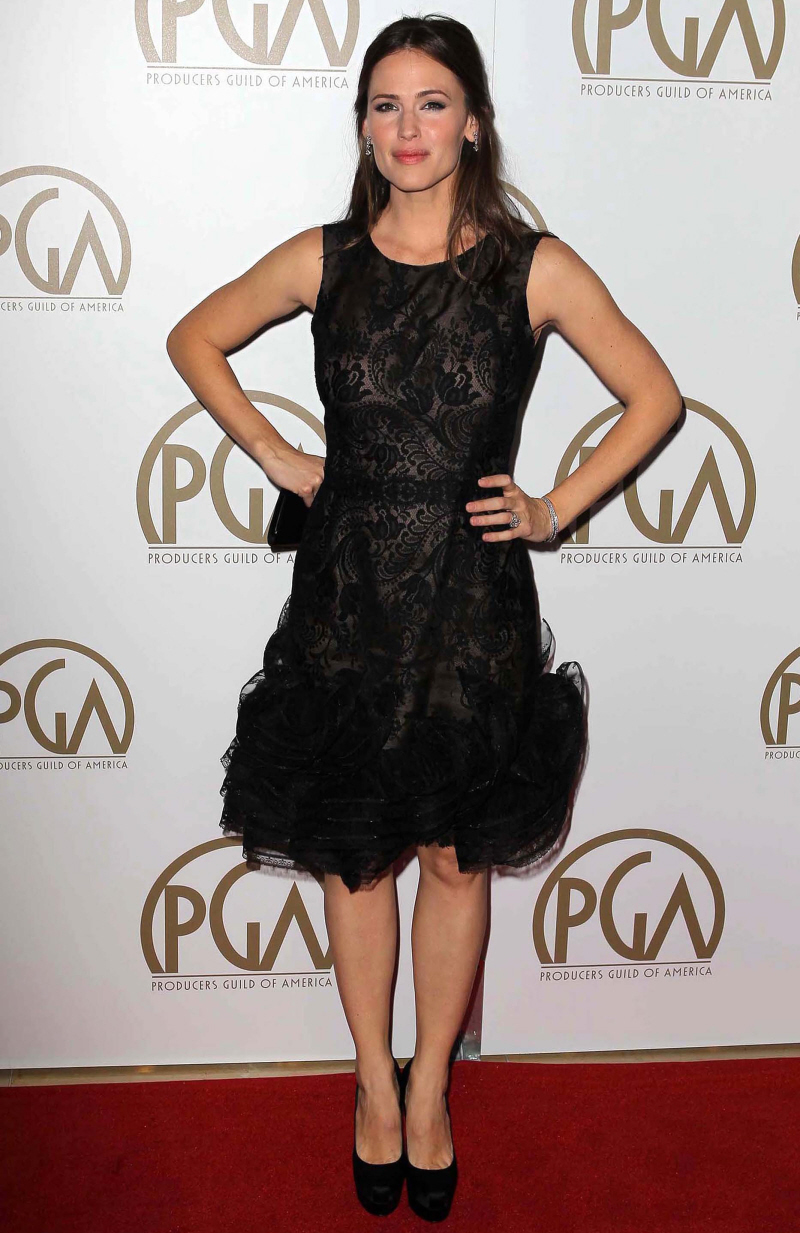 Amanda Seyfried in Roland Mouret. Did you know Amanda used to have the same stylist as Jennifer Lawrence? The stylist (Elizabeth Stewart) has a major problem with A) colors and B) boobs. Lawrence fired her (and hired Rachel Zoe) last year, so now Amanda gets all of this woman's attention.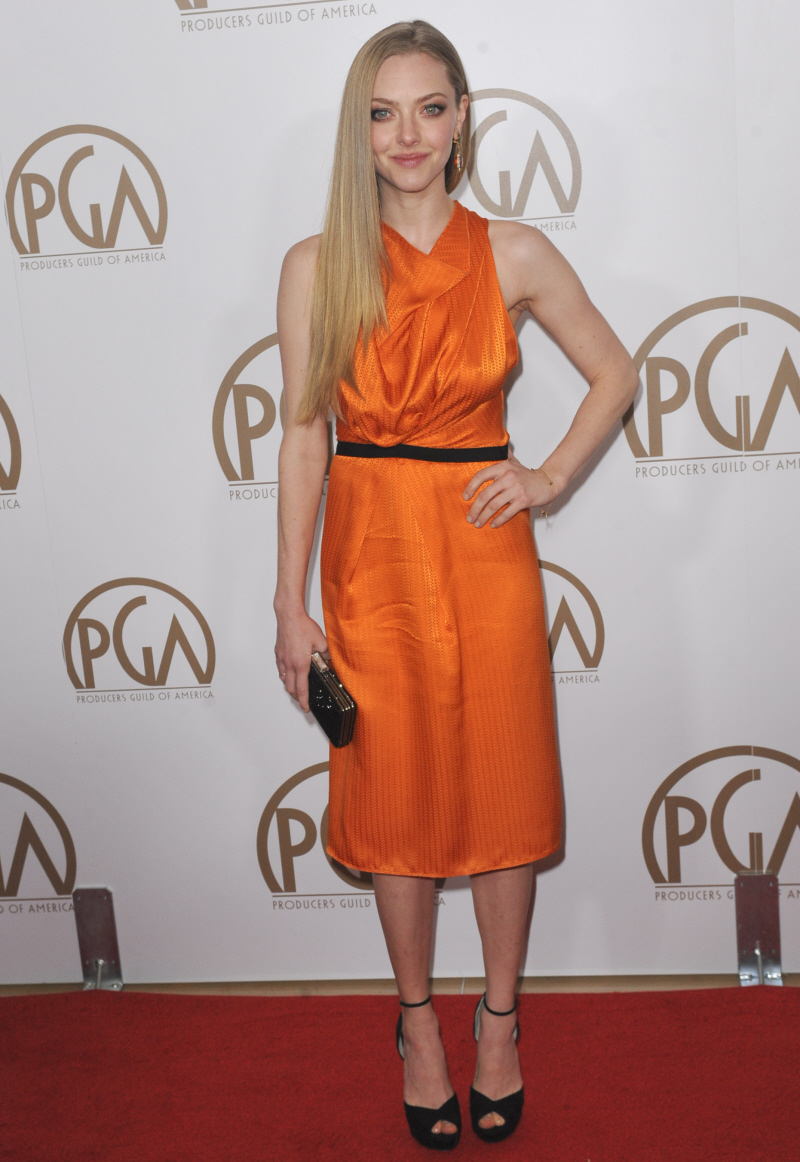 Jessica Alba in Elie Saab. YIKES. First of all, the dress is just too "I'm a sparkly widow!" And WTF is going on with the styling? Her hair is a hot mess.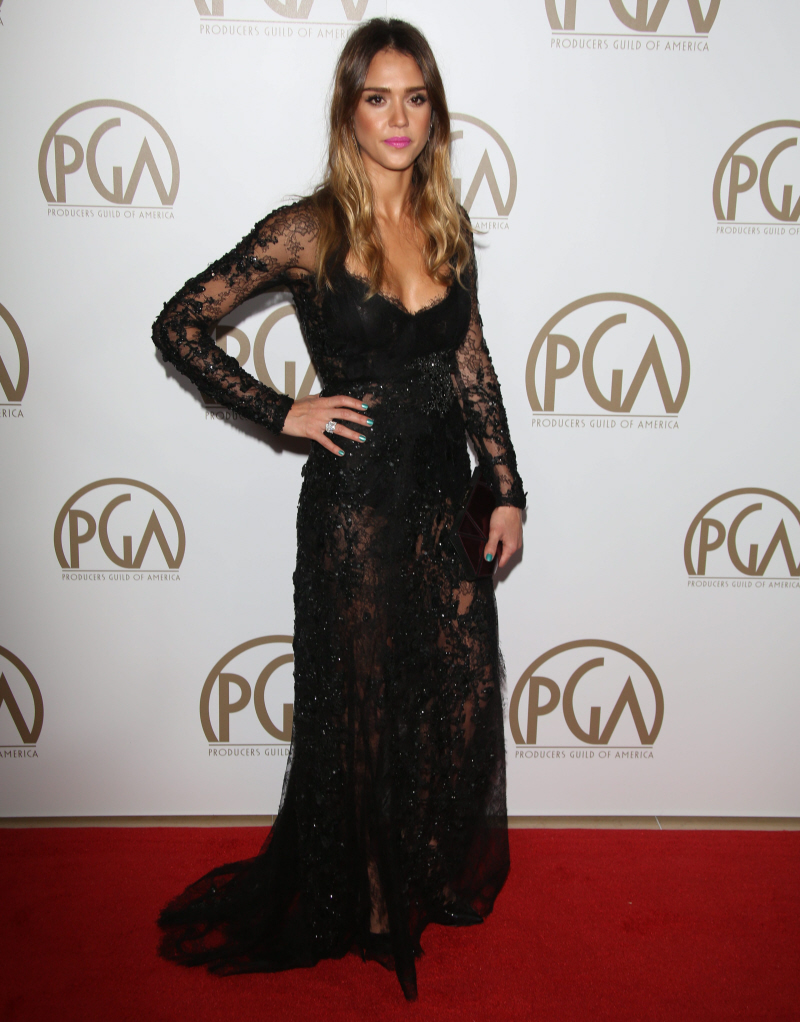 Kerry Washington in MARCHESA. For why?!? Oh, right. Harvey Weinstein produced Django. Got it. Also: WTF is with her hair? Was there some kind of hair stylist strike last night and no one told me? This whole post is a bad hair buffet of fugness.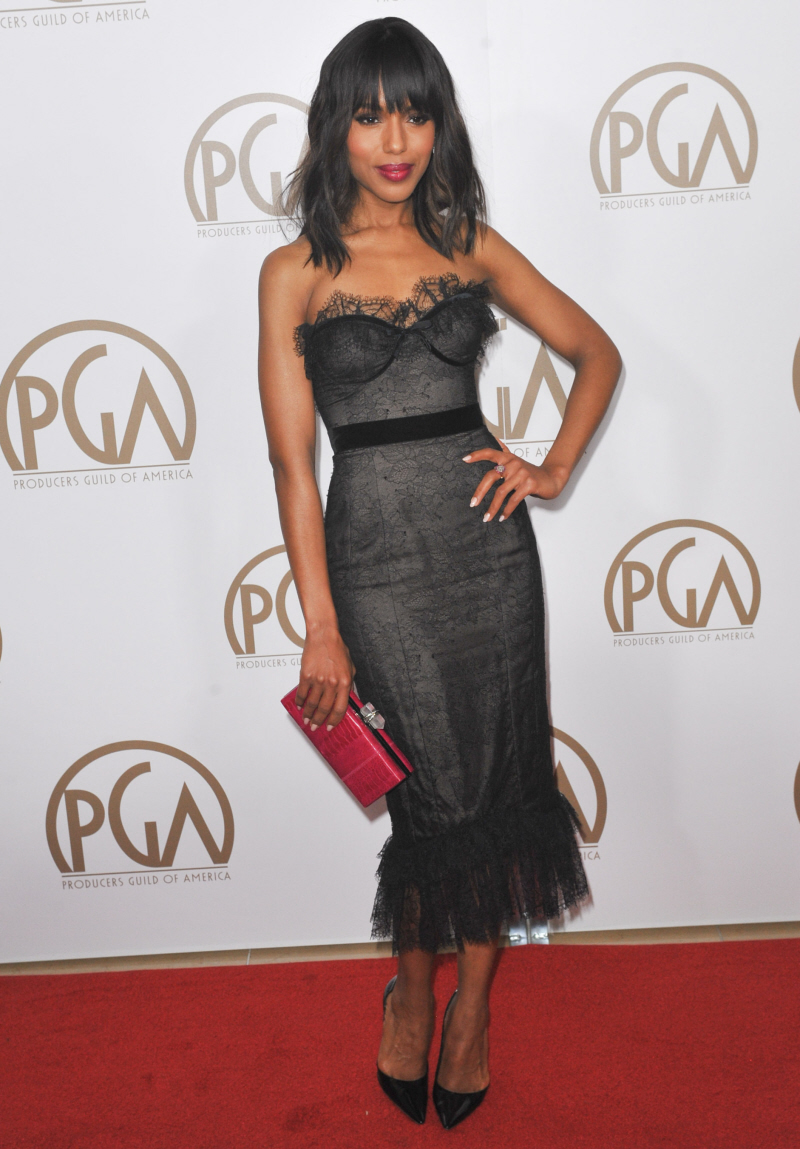 Photos courtesy of WENN, Fame/Flynet.