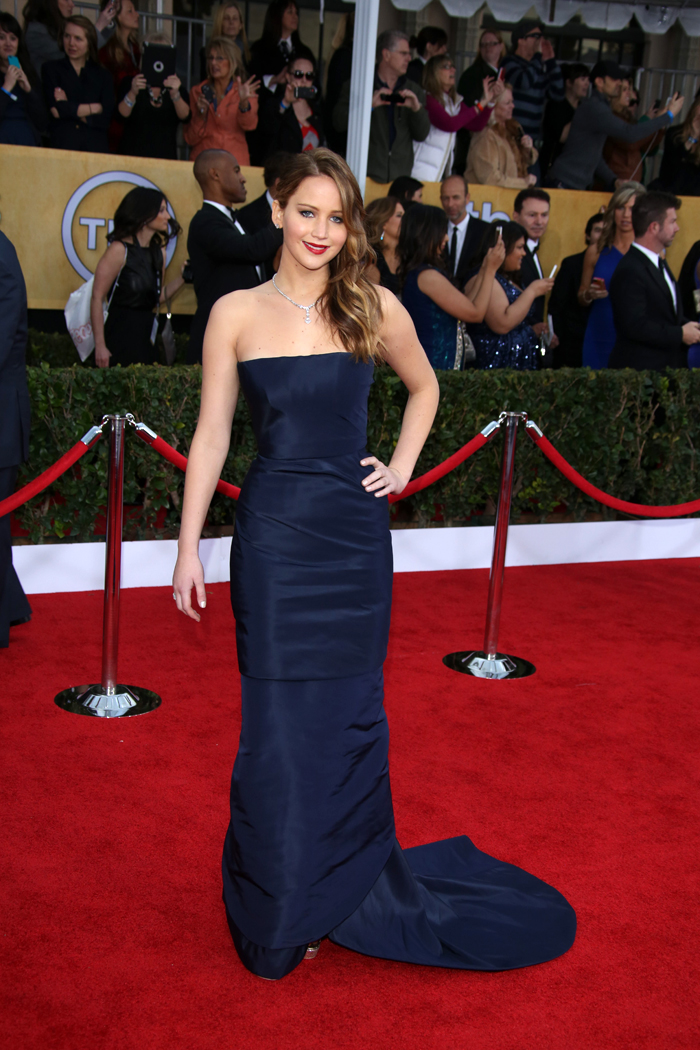 Jennifer Lawrence looked really good at last night's SAG awards even though she was still battling walking pneumonia and nearly didn't make it for the show. Poor thing probably stuffed herself full of medicine and made the best of it. Since she's a Dior girl now, she wore a Dior haute couture gown in a lovely midnight blue shade that was also favored by Amanda Seyfried. This is a rather wonderful look for Jennifer, isn't it? She's quickly become known for unnecessarily disastrous style choices, but she looks very occasion appropriate here. This gown is very, very tight though, and the three-tiered design (with a tail) unfortunately lent itself to disaster when Jennifer headed onstage to collect her Best Actress award. Crushable has posted a hypnotic GIF that shows the exact moment of the dress ripping, which was weird because it tore right open like an accordian (update: lining malfunction) and then put itself right back together. Jennifer didn't even notice it herself until after it happened. Here's a longer video that includes her speech:
Jennifer also accessorized with Chopard jewels, and her makeup (for once) looked really good. Her hair was also done in a sideswept style that was unusual for her. CB thought the hair was a little bit weird, but I'm just happy there were no winged bangs to be found. The lip color is perfect!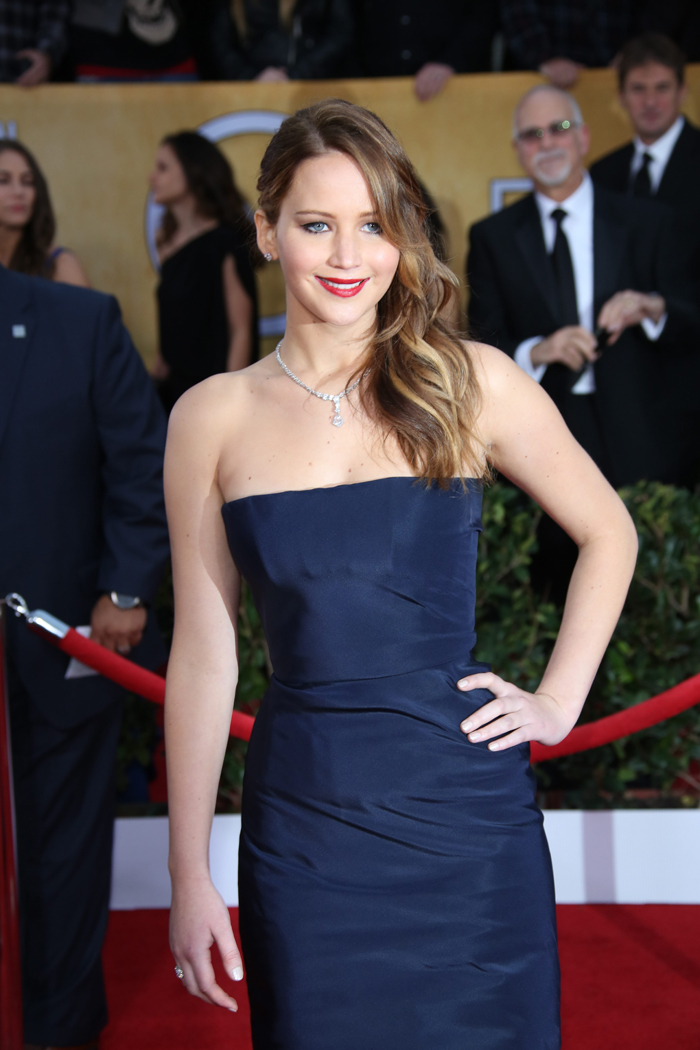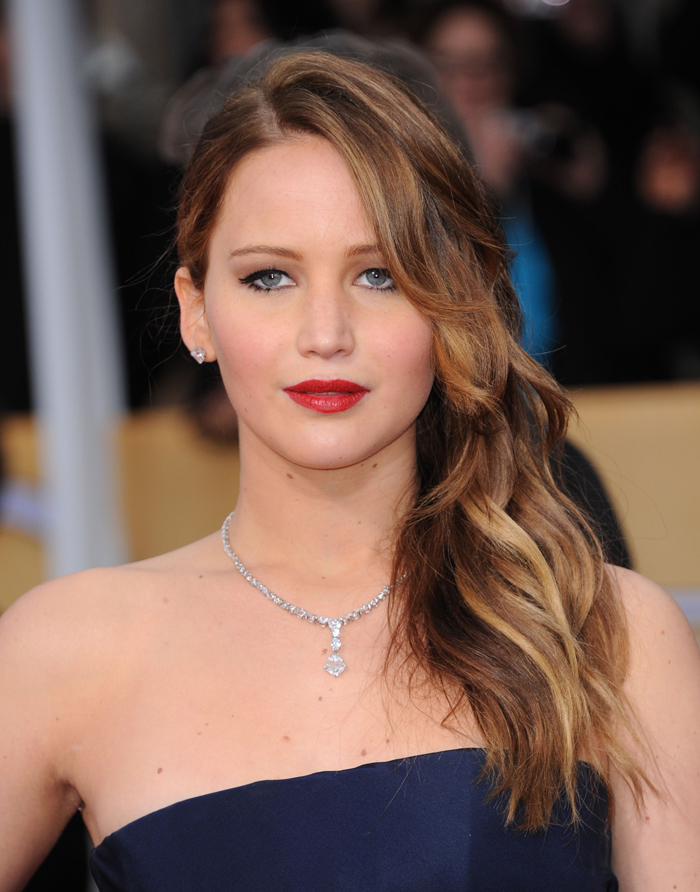 Once Jennifer hit the press room, her torn dress issues were magically solved.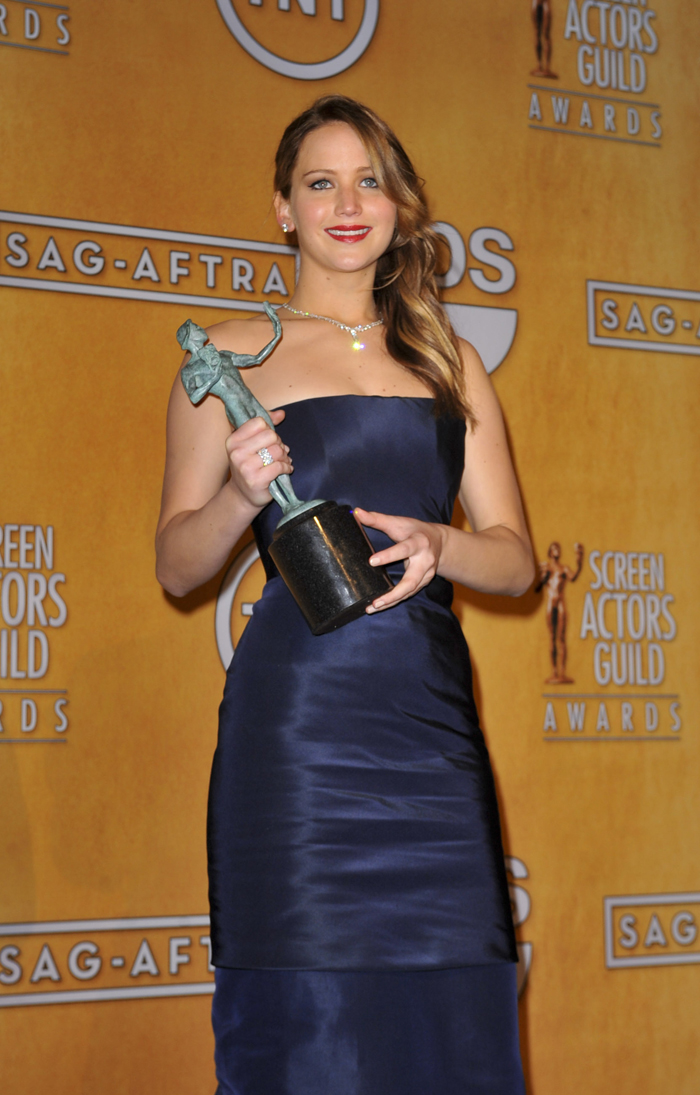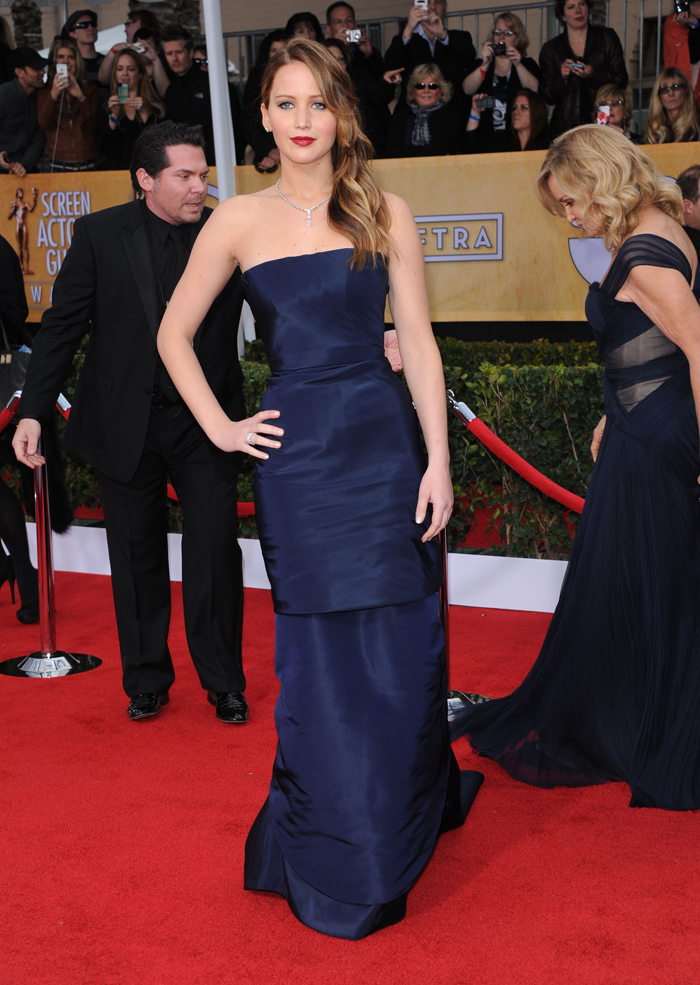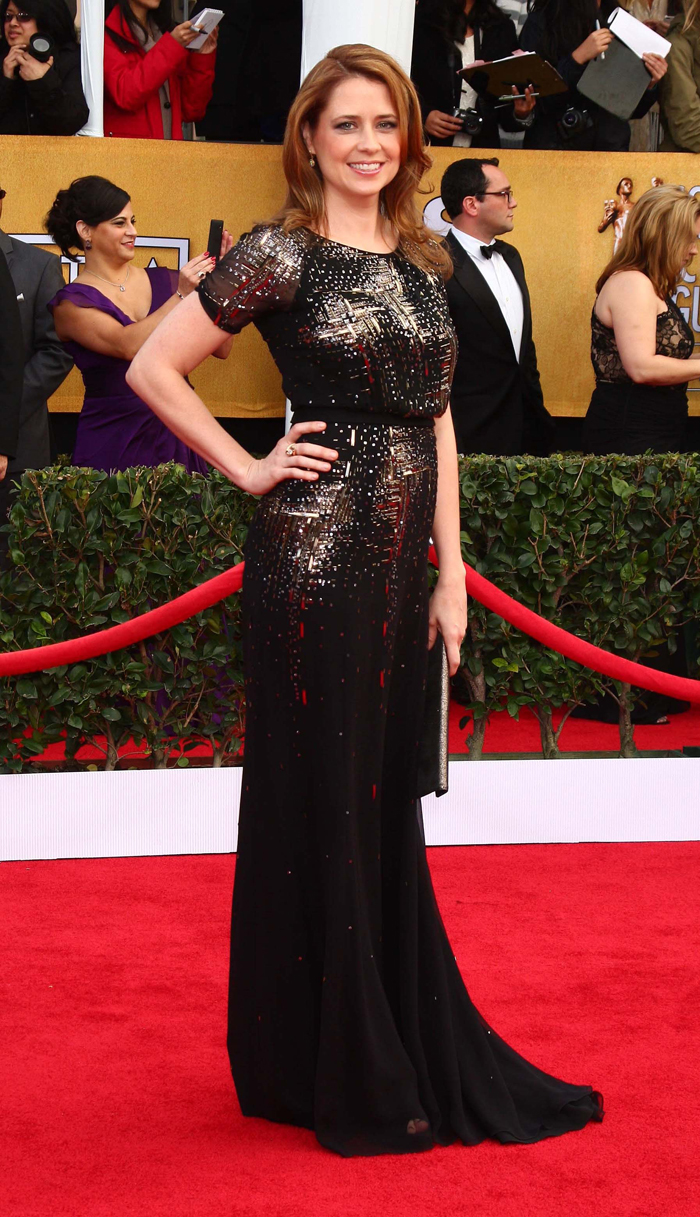 Jenna Fischer wore some shiny Jenny Packham on the red carpet. The texture of the fabric is quite typical for Packham, but Jenna wears it well. Perhaps I'd have liked the dress even better if it wasn't black because there were soooo many black dresses last night. Her makeup could have also used a little bit more "pow" where the lip color is concerned as well.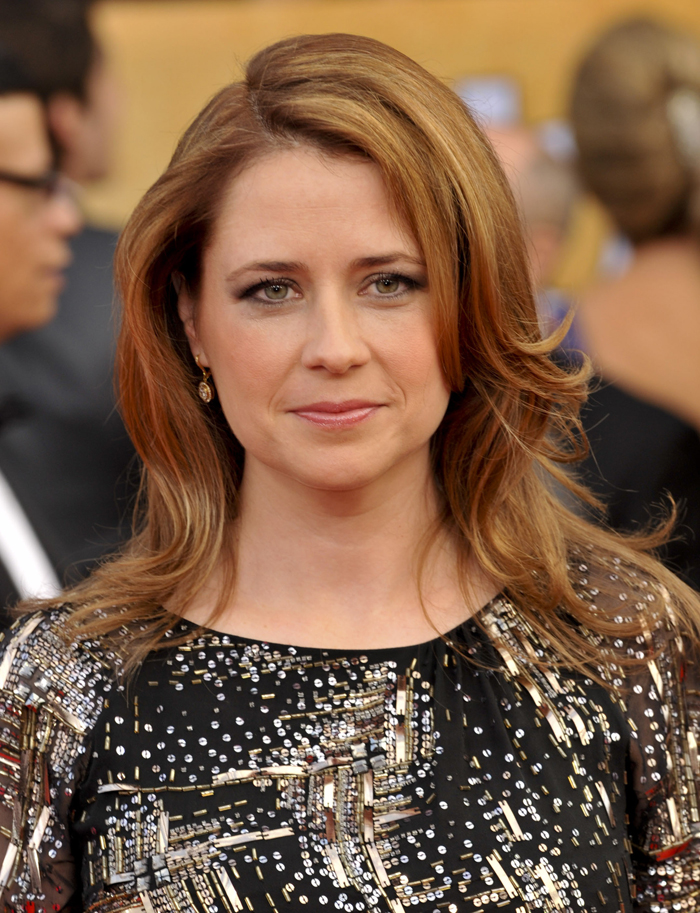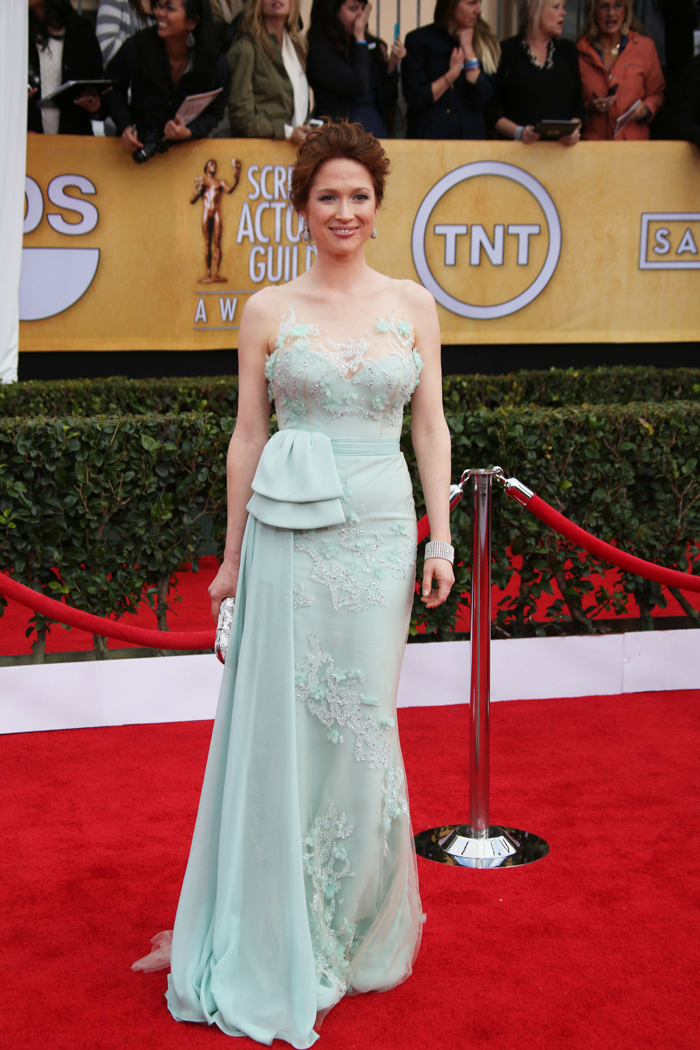 Ellie Kemper was present to support the cast nomination for "The Office," and she chose a really terrible Reem Acra gown in sea-foam green color. This is one of those dresses whose existence that I'll never understand. Gingers can pull off pastels in many instances (and Ellie's hair definitely looks pretty), but this dress is not one of them. This gown was too precious, too sparkly, and too embellished. What is going on at the waist with those awful mini-tiers? And look at the awful zipper in the back. It's like a stairway that leads to nowhere.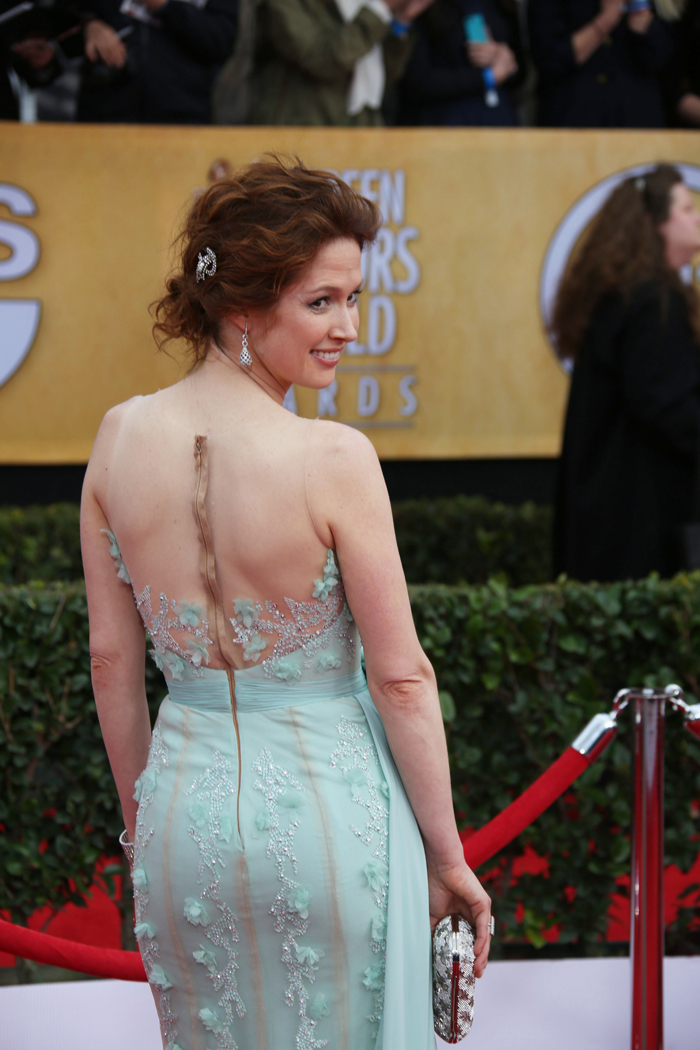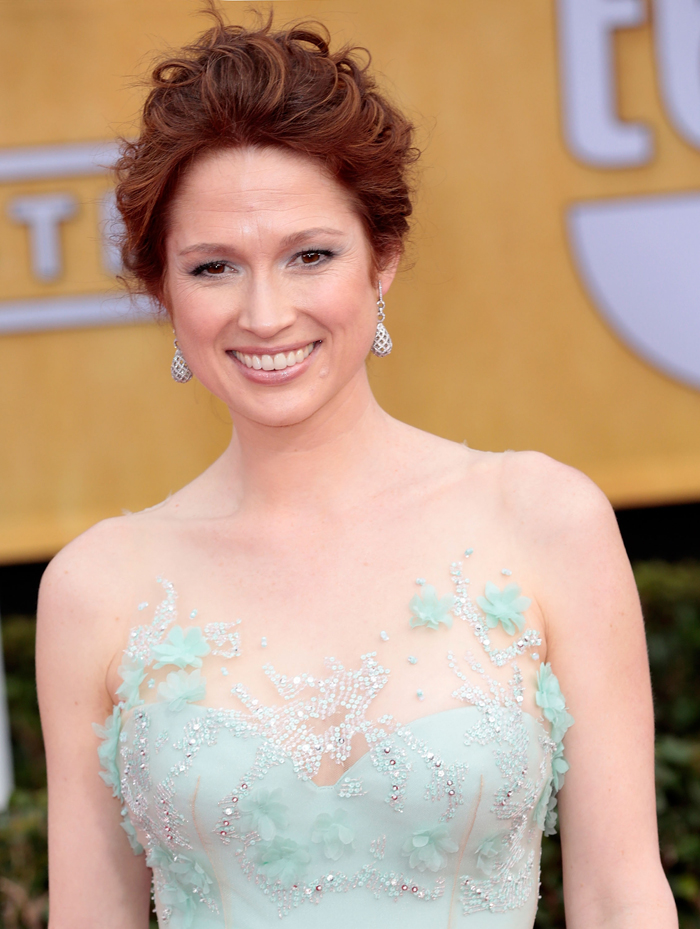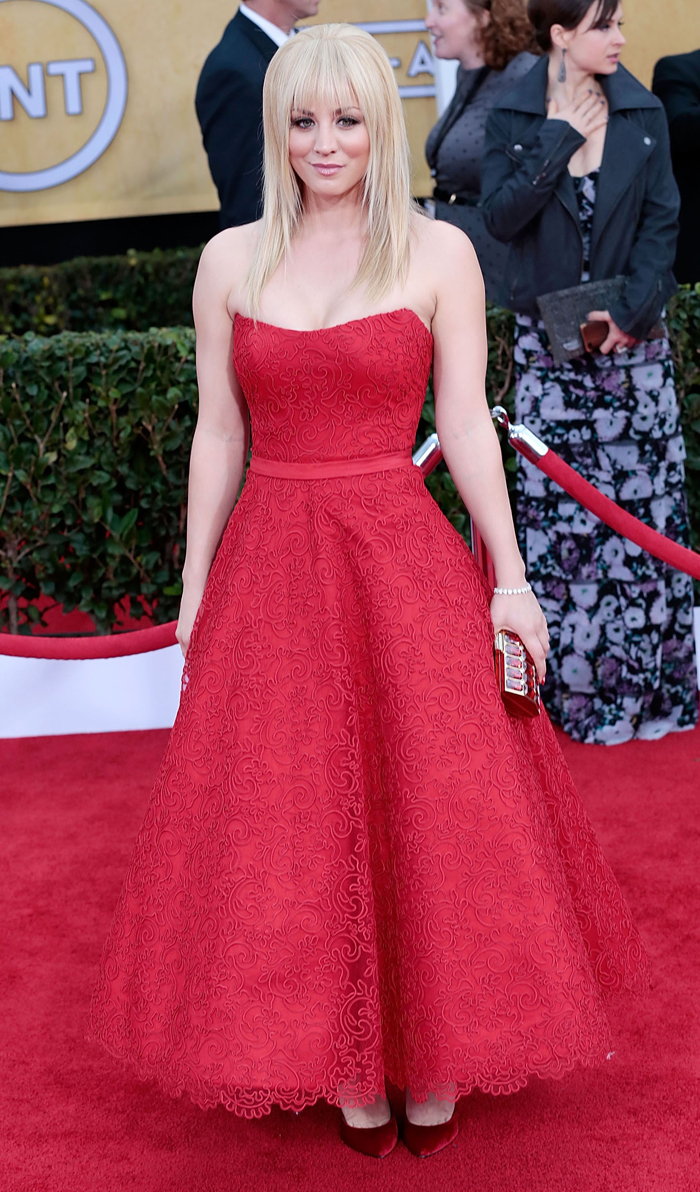 Kaley Cuoco came along as part of the "Big Bang Theory" cast, and what would have otherwise been a decent look has been ruined by a classic case of Kaiser's famed Bangs Trauma. These bangs are the perfect case against bangs, and amusingly enough, I admitted to Kaiser last night that I was thinking about getting some longish bangs, but Kaley's helmet head has convinced me otherwise. This lacy Romona Keveza dress was a little bit too sweet and Valentiney, and Kaley accessorized with a matching pink-and-red clutch with a pearl bracelet. It's all just too much together, especially with that hair.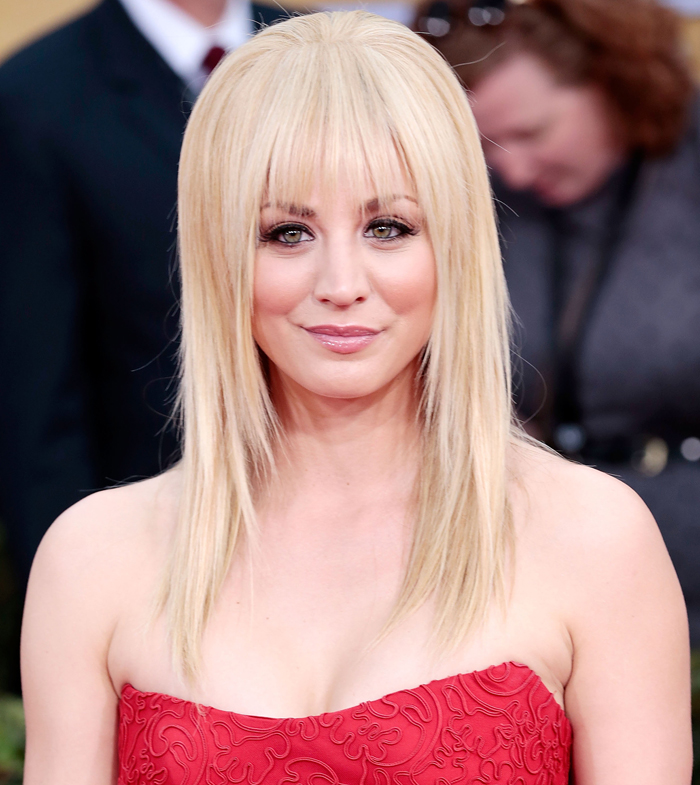 Photos courtesy of Fame/Flynet and WENN