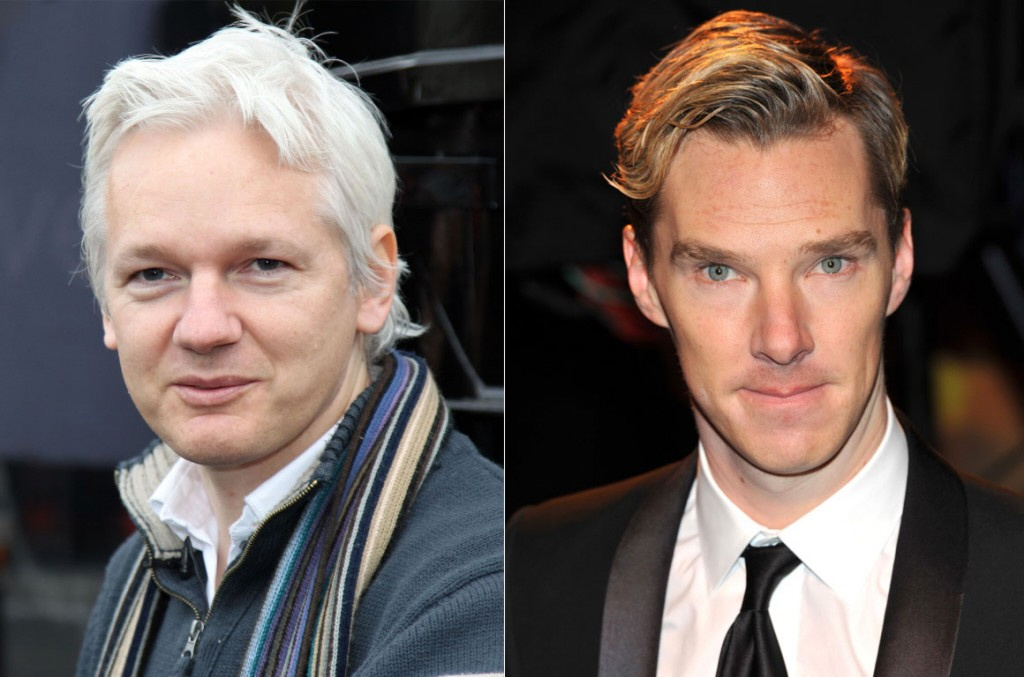 Just a few days after the first image of The Fifth Estate was released, Julian Assange has blasted the film. I know many of you don't care, but I laughed at this story. First, some backstory: Benedict Cumberbatch was cast as Julian Assange late last year and the film – based on a book by one of Assange's one-time collaborators – was quickly greenlighted and it has a firm December release (and likely an awards season push). The studio wants The Fifth Estate to be a contender, for sure, but they also want to be the first Assange film out of the gate. There are several Assange projects at various studios, but this is the first one, and the first image – of Benedict Cumberbatch in his creepy Assange finest – was released so quickly because of this.
Meanwhile, the real Assange languishes in the Ecuadorian embassy in London. If he leaves "Ecuadorian soil" he will immediately be arrested and transferred to Sweden, where he will be put on trial for his various rape charges – just FYI: the actual charges fall under the "sexual misconduct" or "sexual assault" categorization, but the "rape" term definitely gets thrown around a lot more, maybe because he's totally a creep or maybe because of some kind of CIA plot (or a little bit of both). Beyond the Swedish authorities, the CIA would love to get their hands on Assange and the FBI would love to prosecute him for a whole host of hacking and trafficking in stolen property charges. And then some. So Assange can't leave the embassy, but he still gets to hack into whatever computer he wants, and he gets to publicly discuss his first bio-pic:
Wikileaks founder Julian Assange has voiced his dissatisfaction with a new film profiling his development of Wikileaks and the outing of secret information which made him famous. Speaking to Oxford University students via a video linked from his asylum at London's Ecuadorian embassy, Julian Assange dubbed the movie a "massive propaganda attack" and questioned the accuracy of "West Wing" writer Josh Singer's script.

Assange referenced specific scenes from the script, notably an early sequence inside an Iranian military compound that clearly displays nuclear symbols, reports The Guardian.

"How does this have anything to do with us? It is a lie upon lie," he said. "The movie is a massive propaganda attack on WikiLeaks and the character of my staff."

Assange added that "Estate" was "fanning the flames" of war and contained "a lie" about meetings between US agents and scientists.

"The Fifth Estate" focuses on the early days of Wikileaks and is based on former Wikileaks spokesman Daniel Domscheit-Berg's 2011 book Inside Wikileaks: My Time with Julian Assange at the World's Most Dangerous Website.

Assange held what he said was a copy of the film's script in his hand throughout the talk, though he didn't show it to camera.

Condon had issued a statement via the film's distributor Dreamworks, which said: "It may be decades before we understand the full impact of WikiLeaks and how it's revolutionised the spread of information. So this film won't claim any long view authority on its subject, or attempt any final judgment.

"We want to explore the complexities and challenges of transparency in the information age and, we hope, enliven and enrich the conversations WikiLeaks has already provoked."
Does anyone else think it's funny that Julian Assange managed to get his hands on a leaked script for his bio-pic and that he's issuing spoiler-filled statements about the script? I think it's funny. One year, he's getting one of the most enormous classified document dumps in the history of government secrecy, and the next year he's getting leaked the script to his bio-pic. And it feels like he's trying to encourage people not to see the movie by giving away spoilers, but really he wants people to see the film, even if he is more attractive than Benedict Cumberbatch.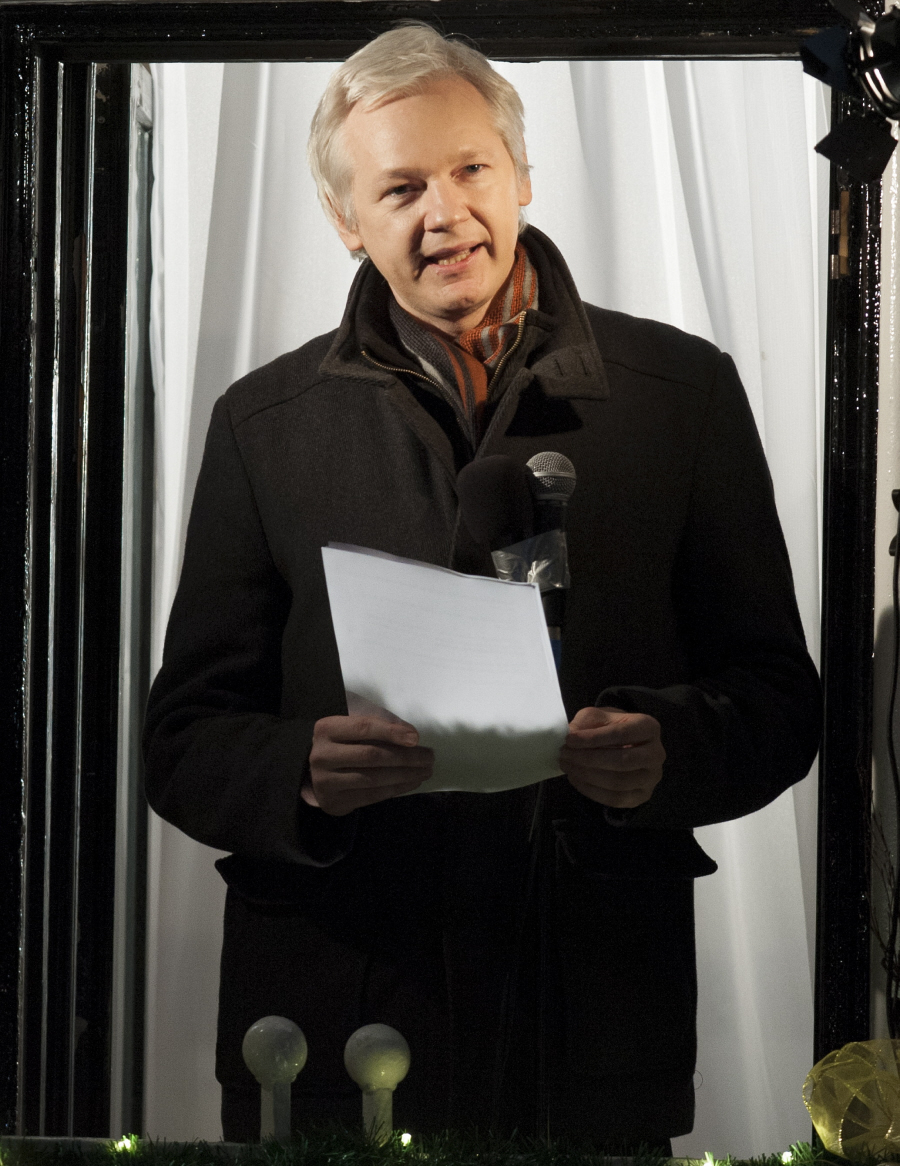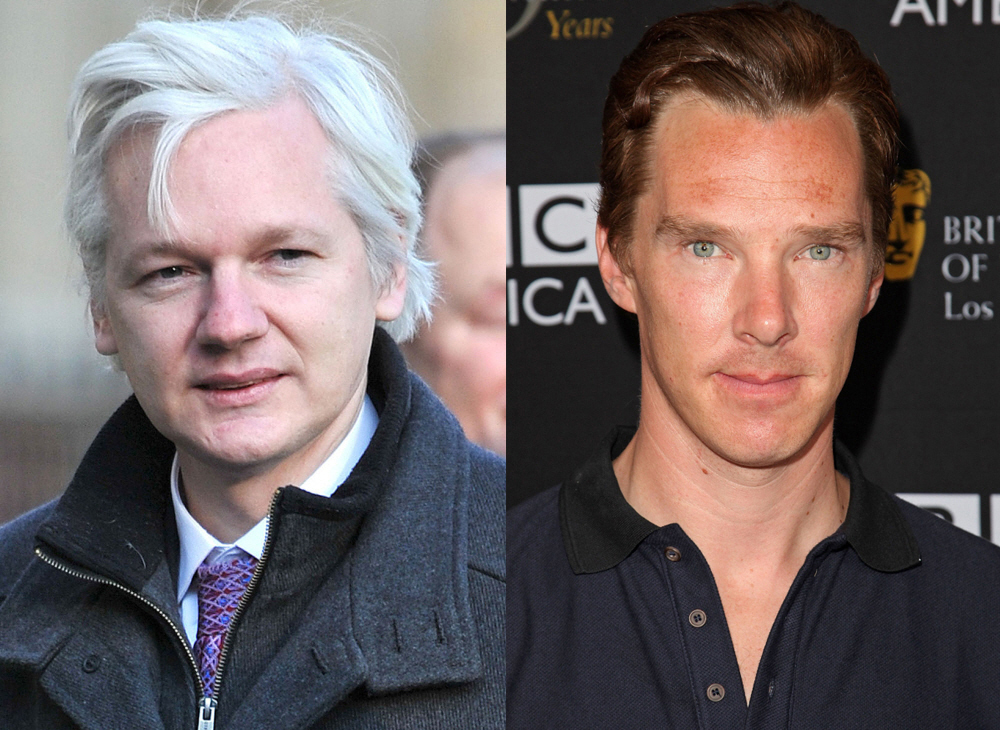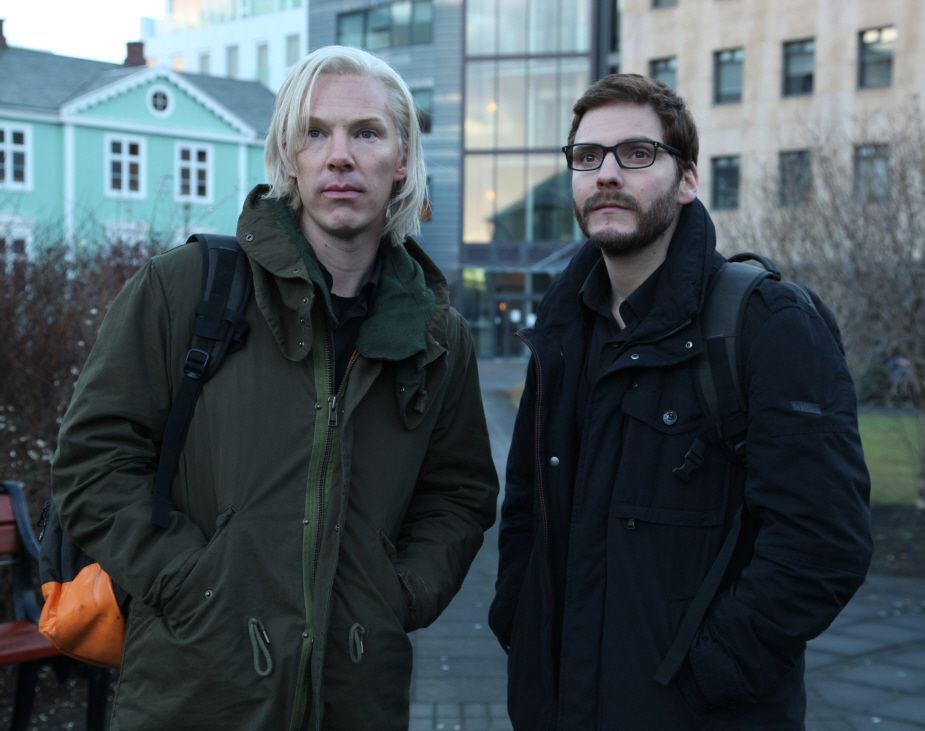 Photos courtesy of WENN.