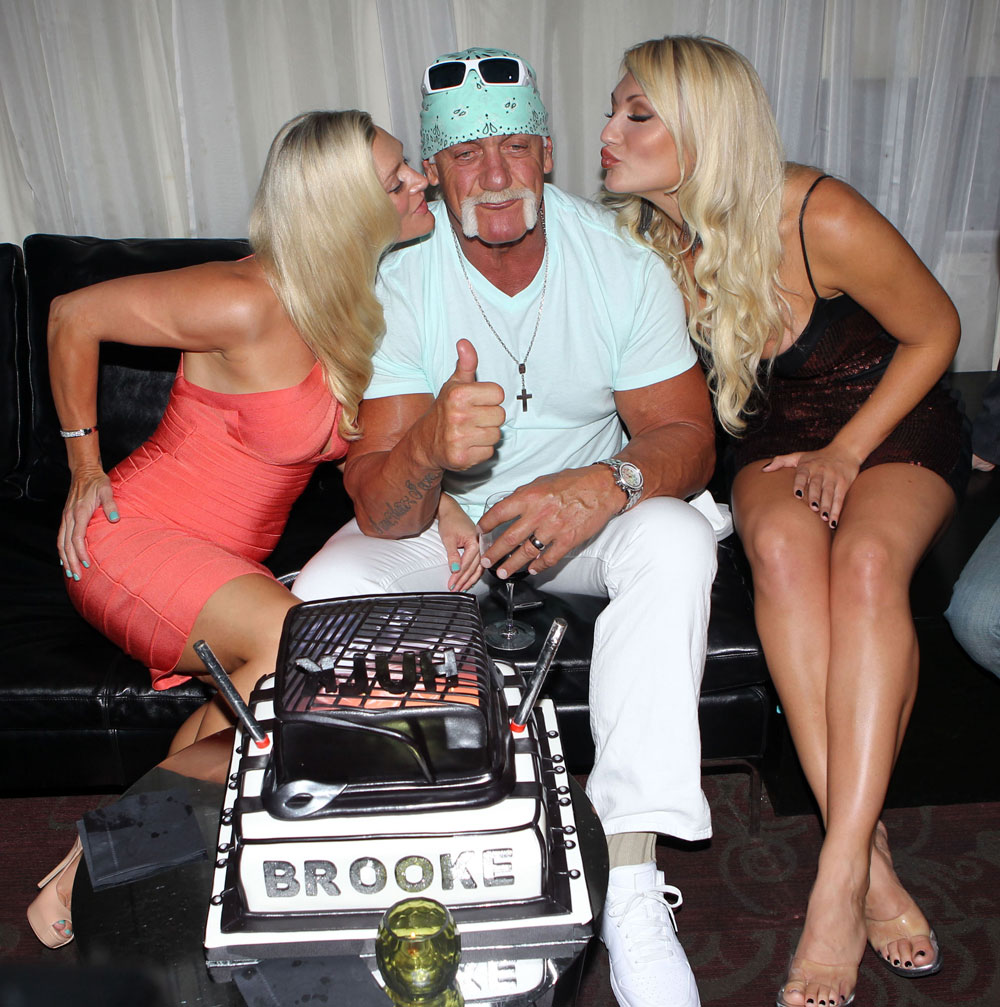 Hulk with his wife and daughter in 2011.
Remember those photos of Hulk Hogan lovingly spreading suntan lotion on his daughter Brooke's butt (crack)? (Those photos are here.) Then he had several other questionable incidents with Brooke, including flashing her his member in some bizarre promo for a video game, and attending the gallery opening for Brooke's semi-nude photos. For her part, Brooke has denied having any kind of "perverted relationship" with her dad, although I guess she can't deny that her dad is a pervert.
Also Hulk's second wife, Jennifer McDaniel, is a dead ringer for Brooke. (Although to his credit McDaniel is in her late 30s. His ex wife Linda, 52, was dating a guy in his early 20s for years. The kid was just 19 when they met.)
Anyway Hulk's latest move was to tweet this photo of his daughter's legs, like he's proud of them: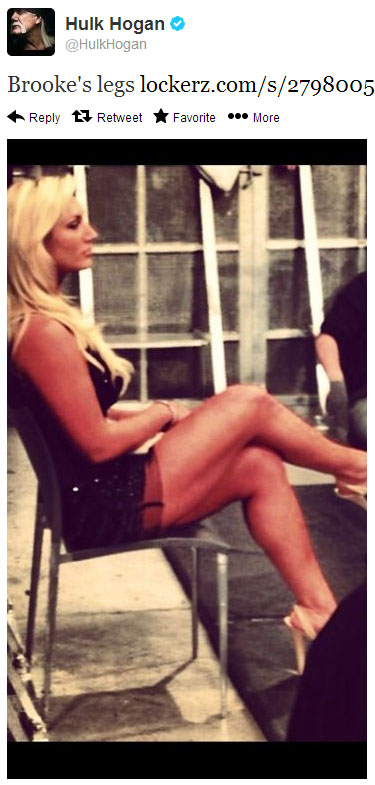 This is creepy, but compared to a lot of other things Hulk has done it's not that bad. That's very relative of course, and when taken as a whole it's disturbing. Oh and I forgot the fact that Hulk cheated on his then-wife, Linda, with Brooke's best friend. The best friend was older than Brooke at least, she was 33. I don't know why I'm making excuses for these people. They're trashy all around. I guess the Internet exposes these things that I would rather not think about. This being the biggest one. I can't believe I watched it.
Hulk has responded to this controversy on Twitter. He wrote:
Brooke works out for 2hrs a day,a fan takes a picture,Brooke love it,tweets back thank u,proud dad tweets it,creeps and perverts everywhere

— Hulk Hogan (@HulkHogan) January 29, 2013
Takes one to know one.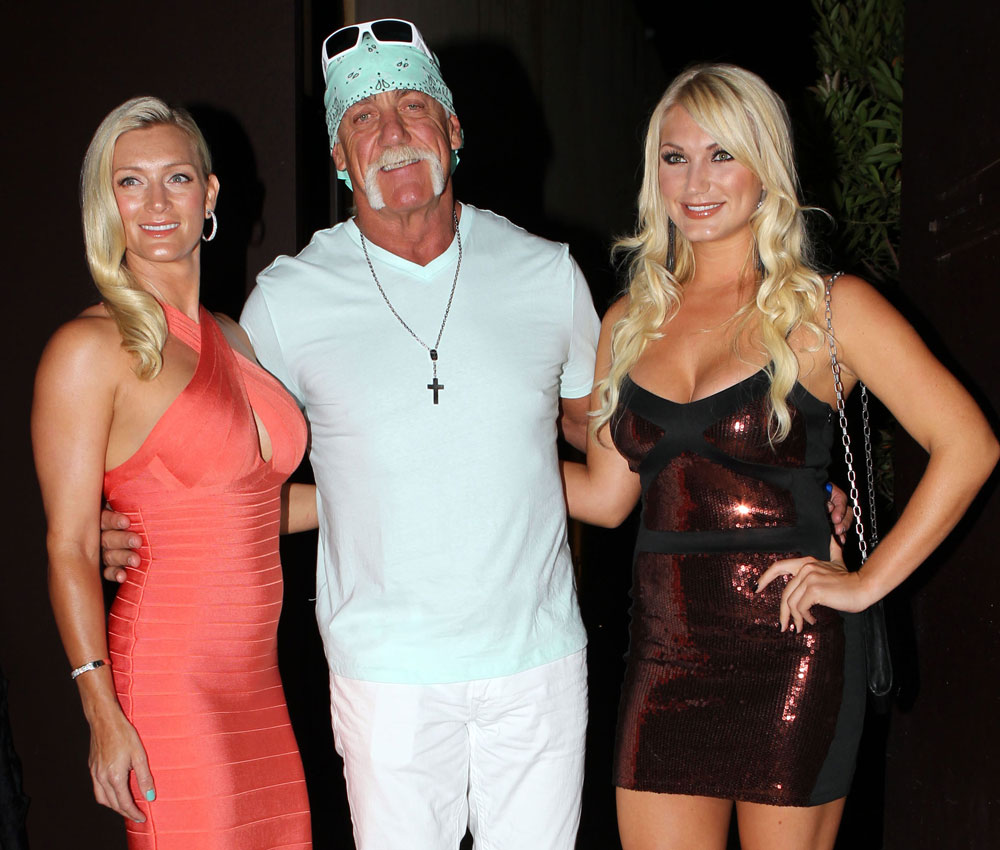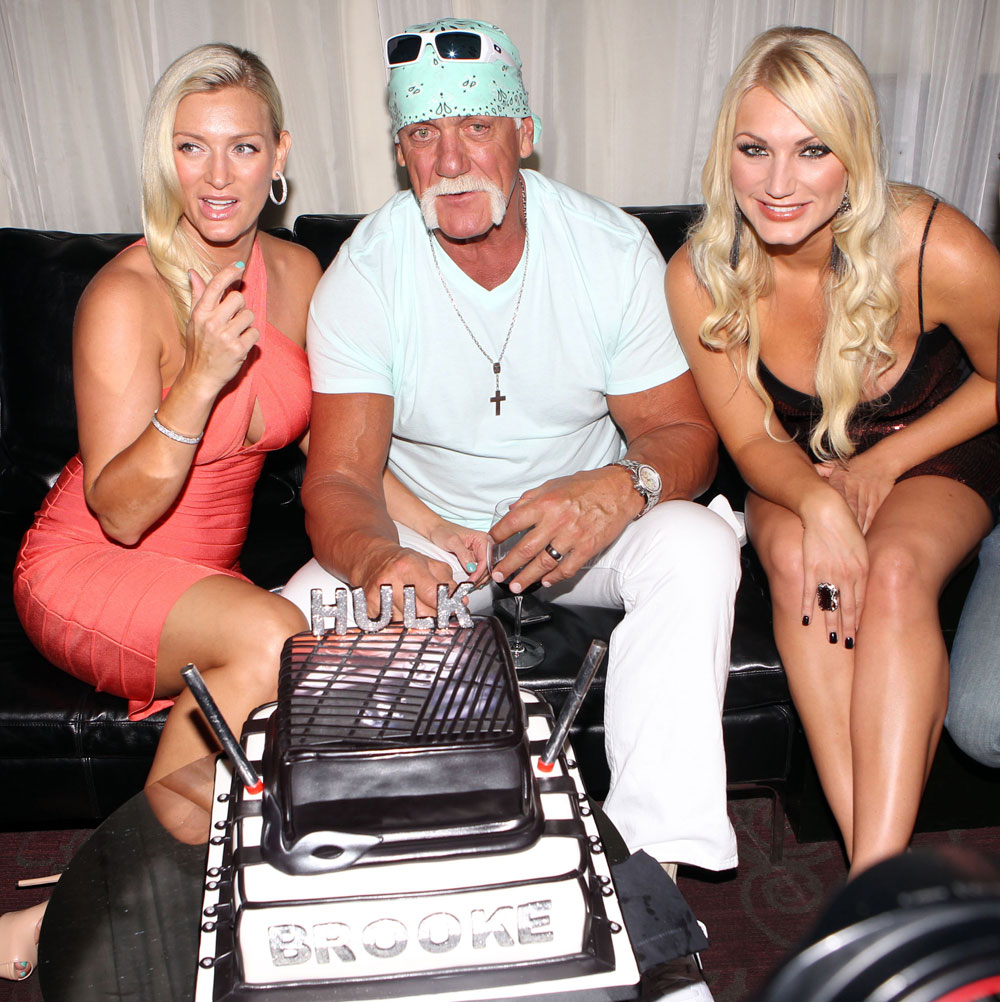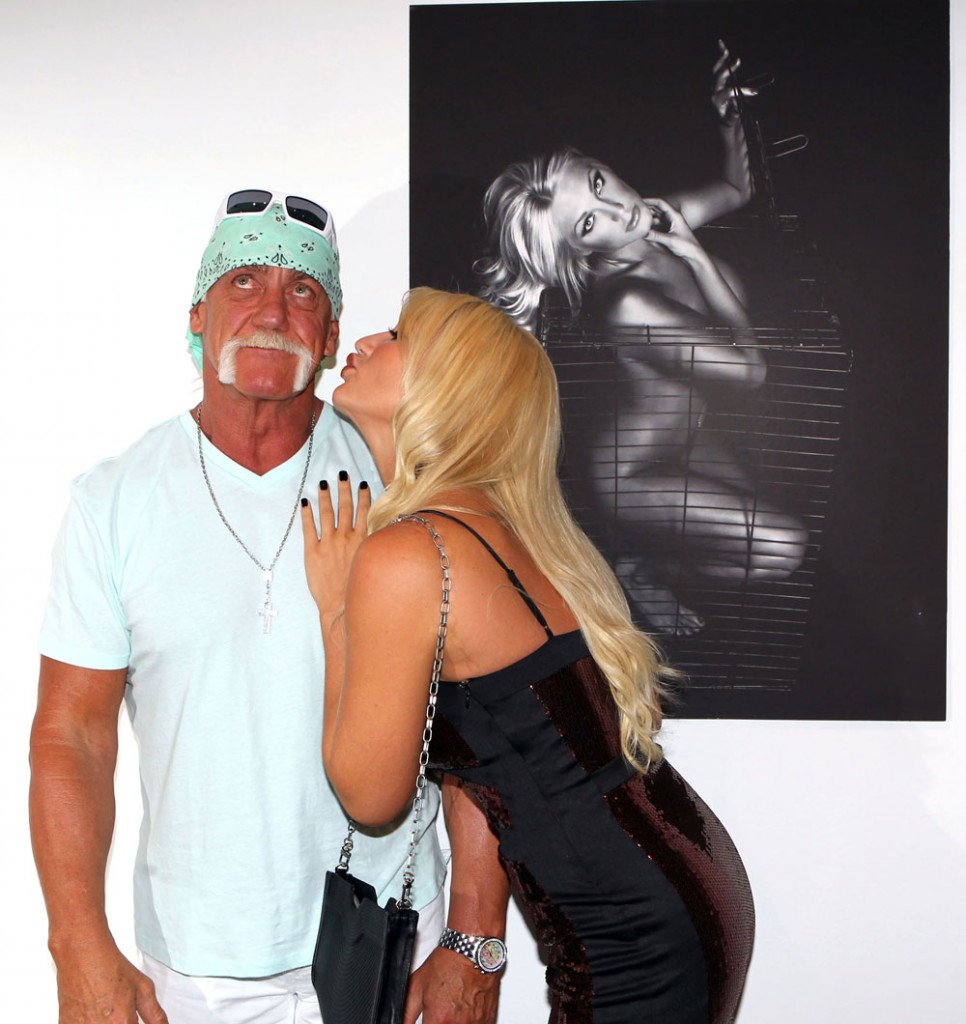 Photo credit: FameFlynet