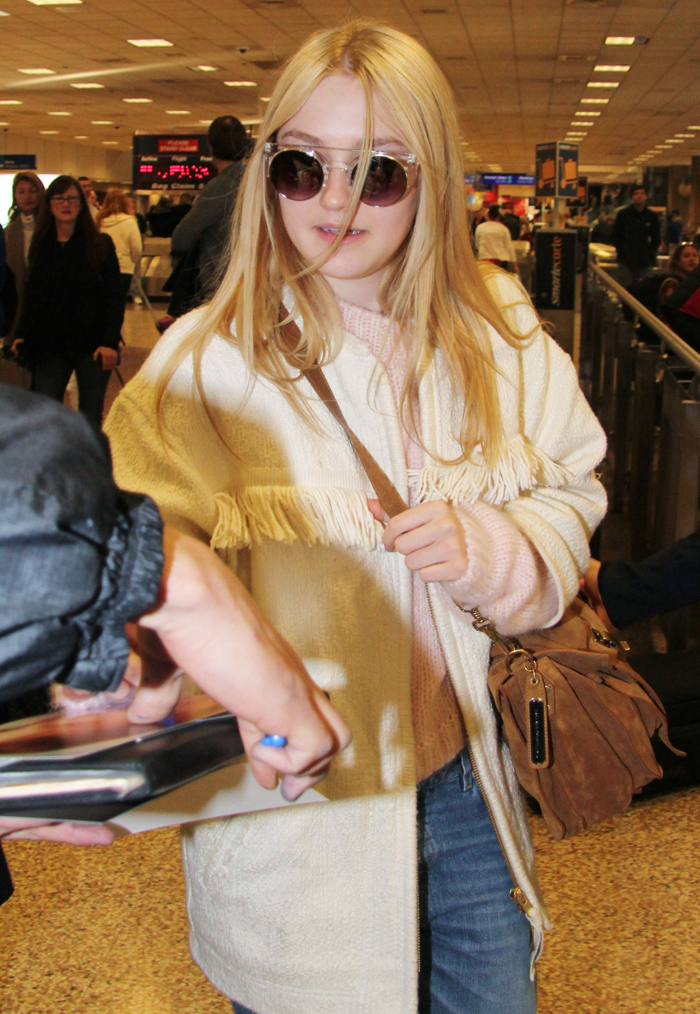 Here are some photos of Dakota Fanning touching down in Park City, Utah last week for the Sundance premiere of her new movie, Very Good Girls, which also stars Elizabeth Olsen. As we've seen over the years, Dakota grew up very gracefully, had a relatively normal high school experience (she was even crowned Homecoming queen), and is currently attending NYU without incident. She really seems to have her head on straight, and as hard as it is for me to see Dakota growing up and looking sexy in magazine spreads, I guess it's time for me to realize that Little Dakota is now Grown-Up Dakota. Still, it seems slightly skeevy to me that she's taken her clothes off for a movie at the very first opportunity (it's now legal for her to do so at age 18-19). Here are the details: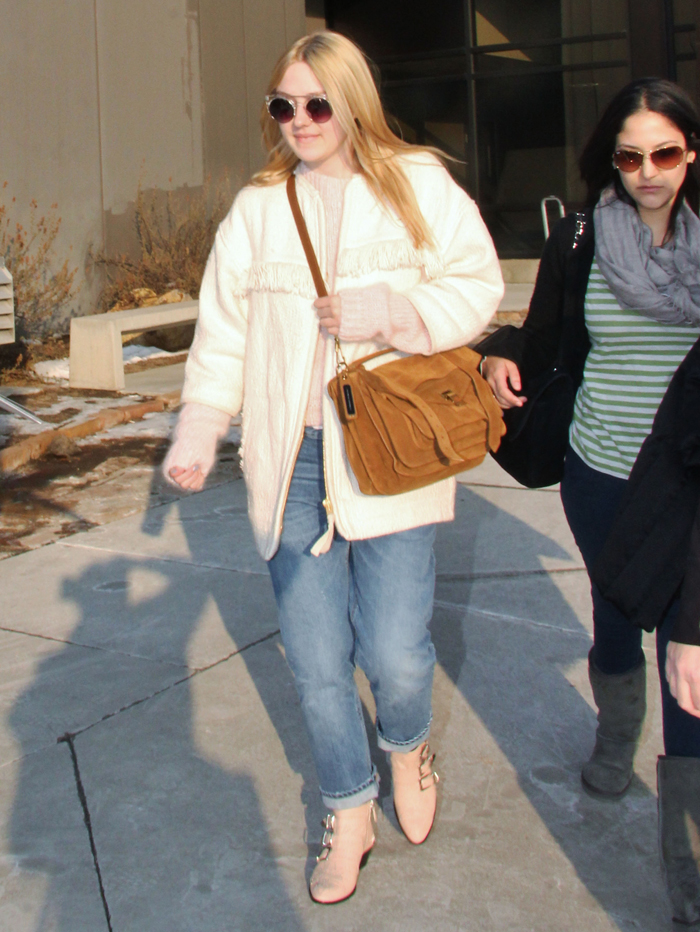 Dakota Fanning might be one of the Very Good Girls in her 2013 coming-of-age drama, but that doesn't mean she didn't get the chance to show off her bad self in the flick. The actress bares more than just her soul in the film, going nude for the first time on camera.

"Yeah, well, I've never done that before and I'm very newly allowed to do that," she explained to MTV News at the Sundance Film Festival, where she was out promoting the movie. "I was newly 18, so yeah, it was, it's kind of a sensitive thing, but it's a part of life."

Fanning grows up big time in the film, which follows her and her pal, played by Elizabeth Olsen, as they embark on their journey through adolescence, on a quest to lose their virginity, and all the repercussions that come along with it. It also means that Fanning had to capture that life-changing moment in the film. "No one's ever comfortable [doing love scenes]," she explained, before Olsen had some advice on getting through them.

"No, you just have to go for it. Sorry, I didn't do a sex scene in this movie so I should shut up," she quipped.

The actor who got to mix it up with Fanning in the scene, Boyd Holbrook, notes that it's the realism of the scene that will have fans connecting to what Fanning is going through in that instant. "As in life it's not always so perfect and glossy and seamless," he said. "It's quite awkward sometimes especially with that. This film's about its going into life, first sexual experience, so it's all about the environment and not taking it too serious."
[From MTV]
Does this make anyone else slightly uncomfortable? I think many of us have watched Dakota grow up on the big screen, so it almost feels like she's a little sister. But I guess this had to happen eventually — I just wish she'd waited a few years. At the moment, it seems like Dakota was counting down the days until she turned 18 so she could get her kit off. I know, I know. That makes me sound so old.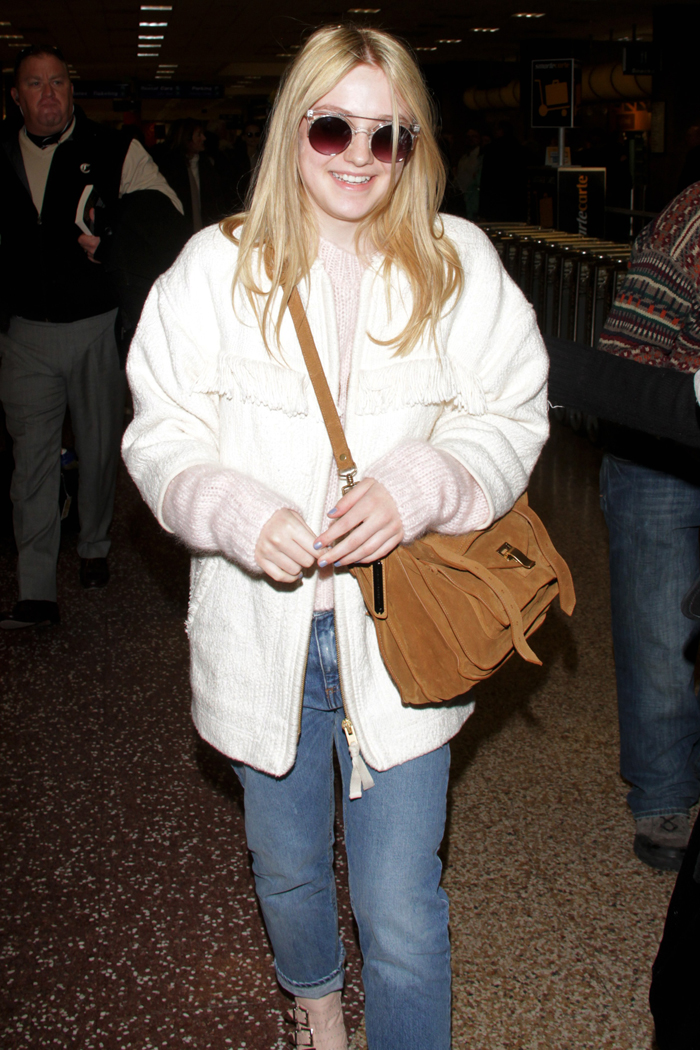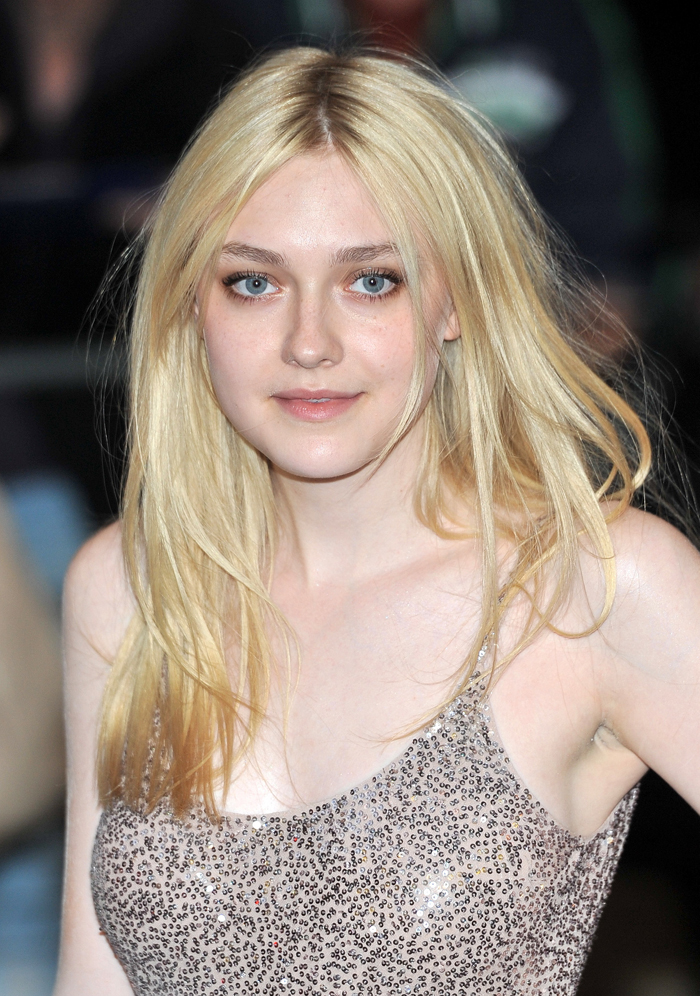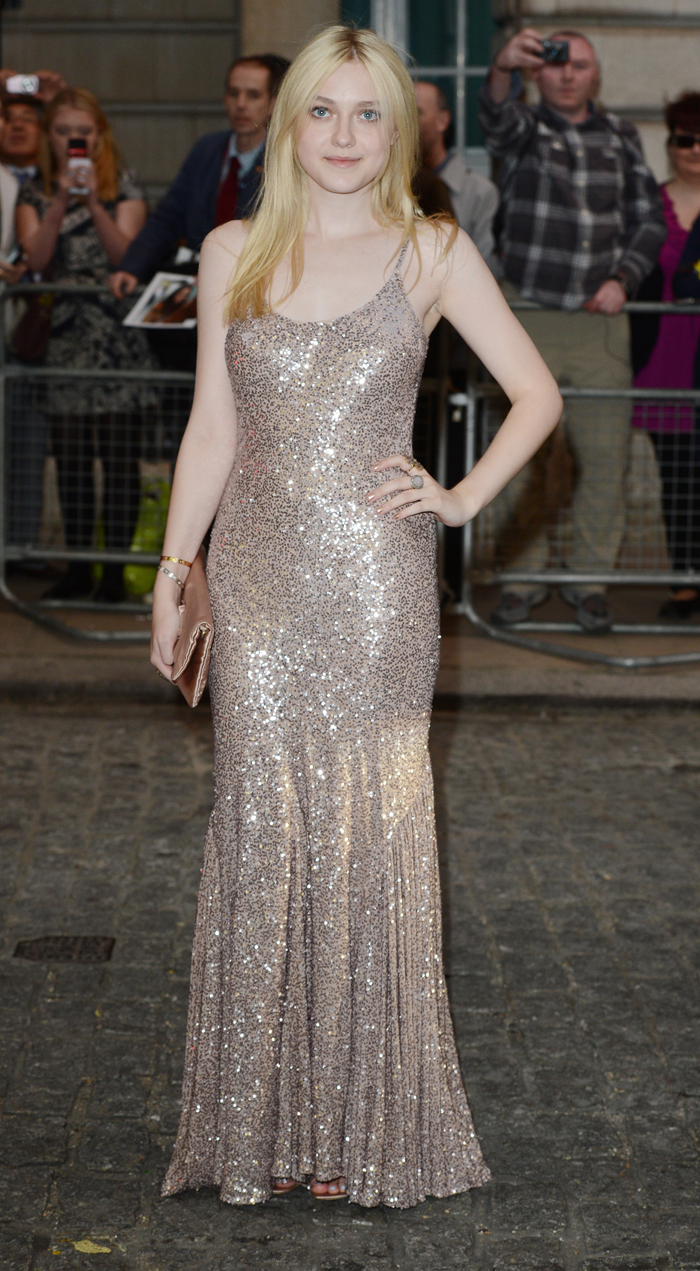 Photos courtesy of WENN