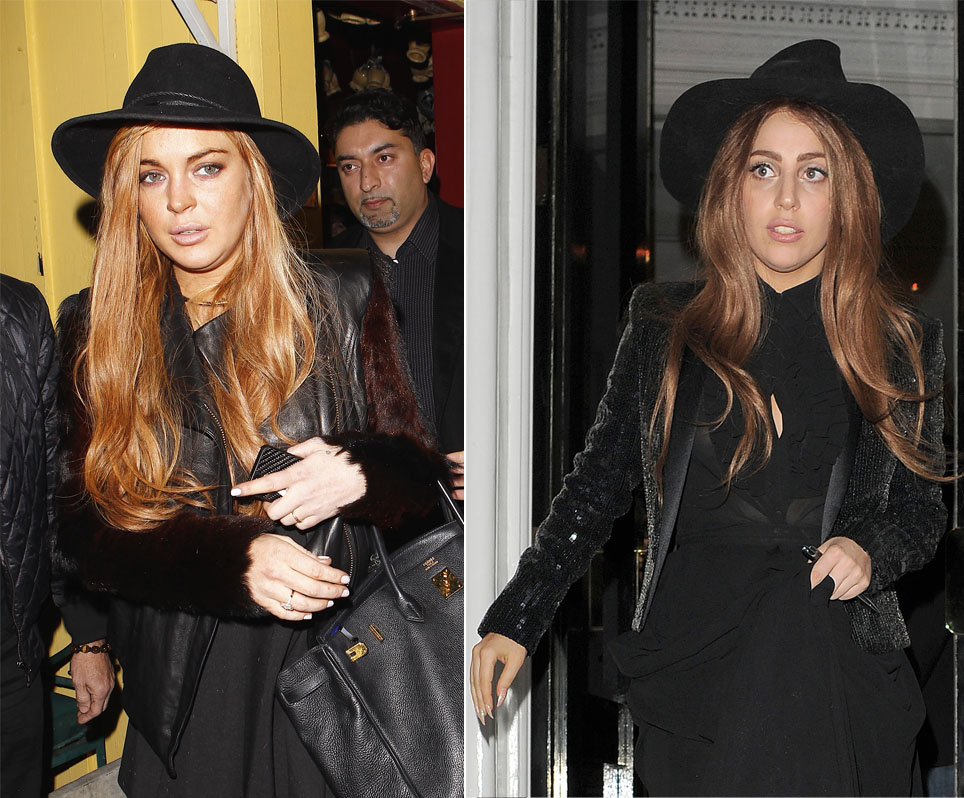 Lindsay Lohan and Lady Gaga hung out once upon a time, last summer at the Chateau Marmont. There were rumors that Gaga offered to settle Lohan's outstanding bill there, but that Lohan turned her down, eventually either convincing Marmont owner Andre Balazs to forgive the debt, or blackmailing Liz & Dick producers into paying it off, reports vary.
So Gaga wisely never gave Lohan money, and it's not likely she ever will. Kaiser reminded me that Gaga busted Lohan with a pair of her earrings, lifted without her permission of course, after Lohan tweeted a photo of her jewelry cache/heist. Gaga tweeted to Lohan "ummmm are those my earrings??? this is awkward…:)" Not as awkward as when Lindsay later asked Gaga for a half a million dollar "loan." The gall of this crackhead. Gaga is not stupid, and she didn't even deign to personally respond to Lohan, she just had her people shut it down.
After accepting that $100,000 loan from Charlie Sheen to pay taxes… LiLo's back pleading with Mega Gaga to pop her that half-mil now! Counting back rent on a BevHills mansion, plus huge legal bills from her string of arrests, insiders estimate she's on the hook for a whopping $150 million bucks! But here's the kicker: Gaga… just sent word through peeps that this time, bank's closed! Says a close Lilo pal: "Gaga said that she just can't help, but gave no explanation. Lindsay was especially hurt Lady G sent the message through one of her people – instead of picking up the phone and telling her directly. Lindsay was really counting on Gaga's loan to get her back on her feet, but she'll have to look elsewhere for a bailout."
[From The National Enquirer, Mike Walker's Column, print edition, February 11, 2013]
$150 million in debt?! I hope that's wildly overestimated. So Lohan is broke yet again and living with her moms on Long Island, after ruining yet another rental property in LA and trashing a million in furnishings given to her by a home design show. This woman could have bought several very nice homes and paid cash for all of them over the years, but instead she's blown her money on drugs, partying and luxury goods that she leaves lying on the floor. The cracken lives like a hoarder, she's lived that way for years. Except fur coats, stolen diamonds and Louboutins are strewn all over the floor. Once the cops responded to a call at her home and assumed it was ransacked, it was such a mess. An officer stated so on the record to the AP. That was in 2009 and nothing has changed for her.
Of course Gaga isn't going to "lend" Lohan 1/2 a million dollars for her to blow on lines and more hoarded Hermes purses. The only people lending Lohan money now are people like Charlie Sheen and some other rich benefactors, who know exactly what they're getting out of it. It's amazing to me that people can go broke on over seven figures a year.
This makes me wonder – if Lohan got the money from Gaga would she have paid Shawn Holley's legal bills? I doubt it, she probably fired Holley because she didn't want to take a plea deal and go to rehab, not because she couldn't pay her bill. Mounds of debt have never stopped Lohan before. She's nothing if not entitled.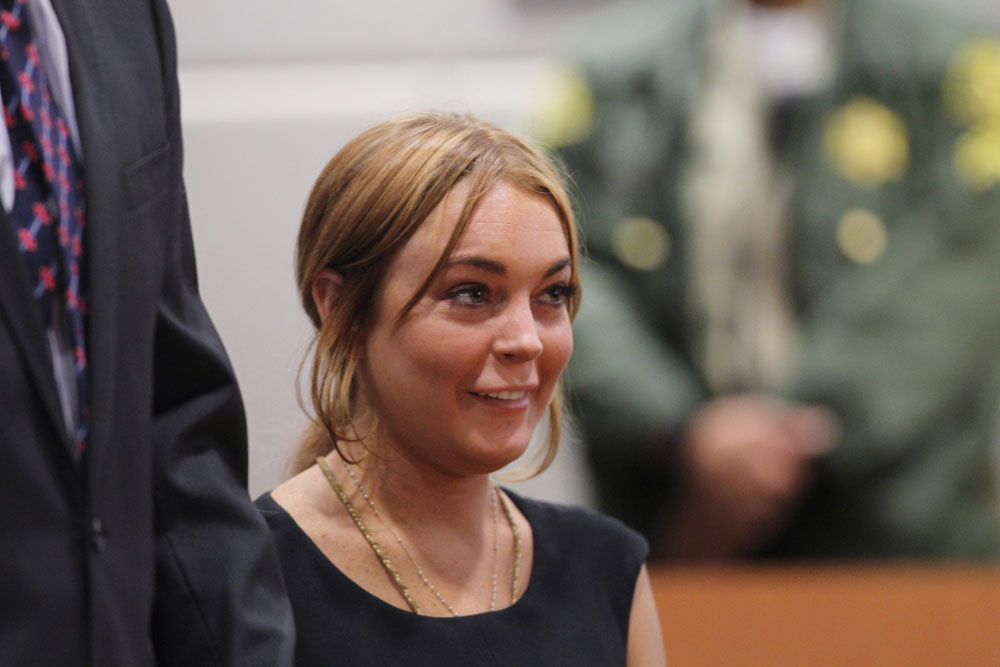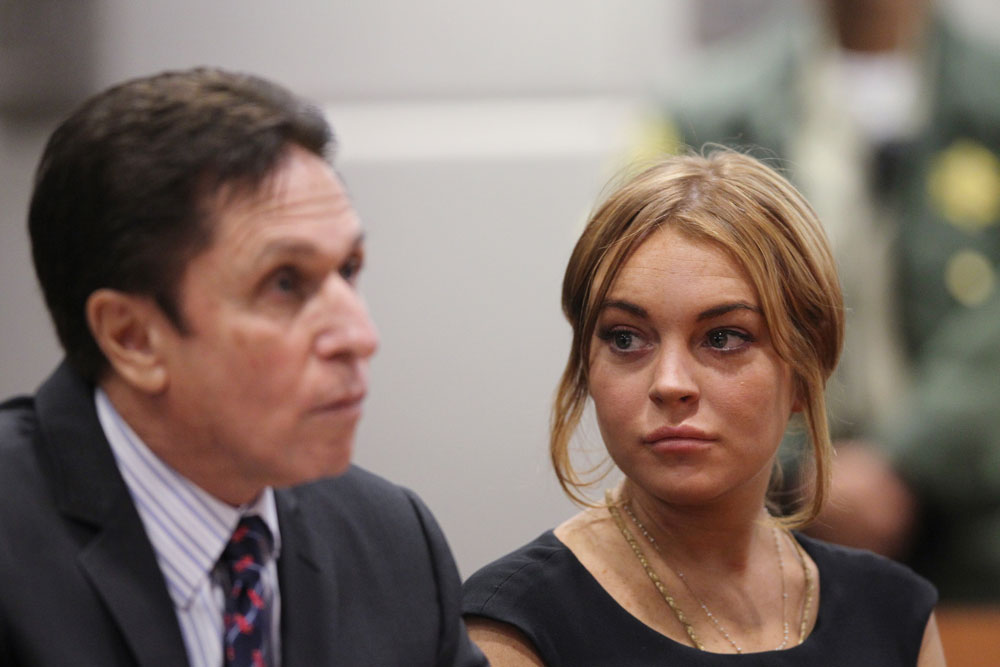 Photo credit: WENN.com