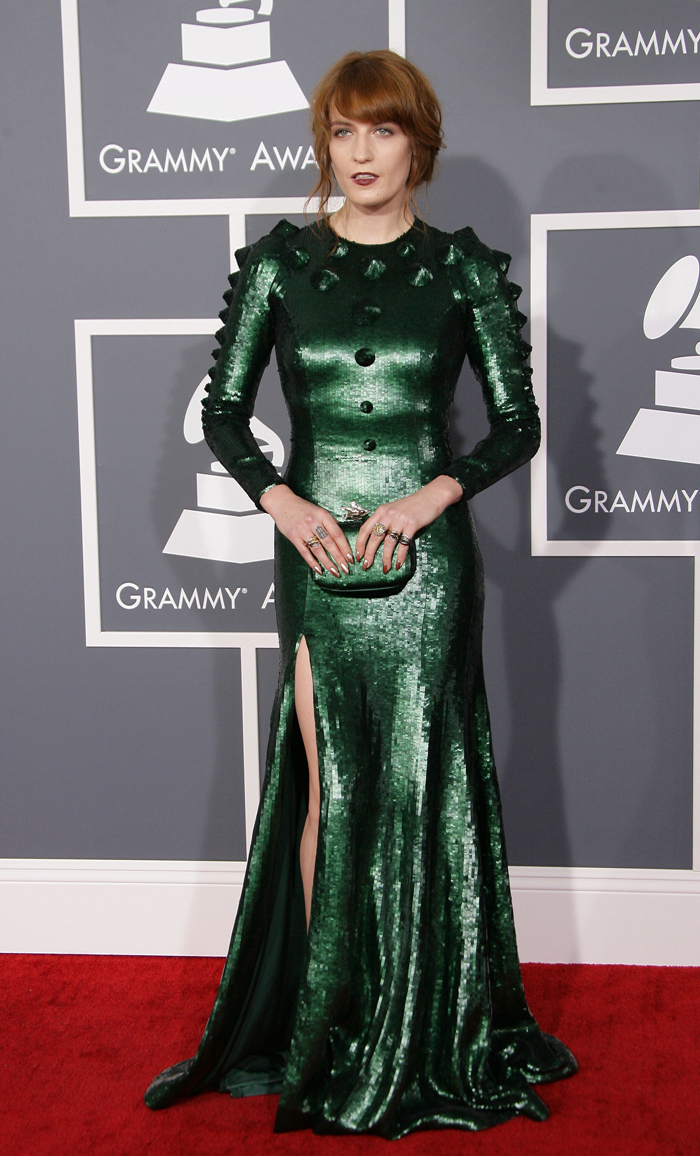 Florence Welch brought her wild and weird vibe to the Grammy Awards last night. She worked every inch of a shiny and studded, jade green Givenchy design that was actually a runway design way back in 2009. I can't think of another artist who could have pulled this off at the Grammys last night. This color looks fantastic on Florence with her bright red locks, and the face-framing fringe somewhat softens her already dramatic facial features. Florence doesn't usually show a lot of skin, but that thigh slit is just right. And she didn't try to pull a Jolie either — this look is all Florence.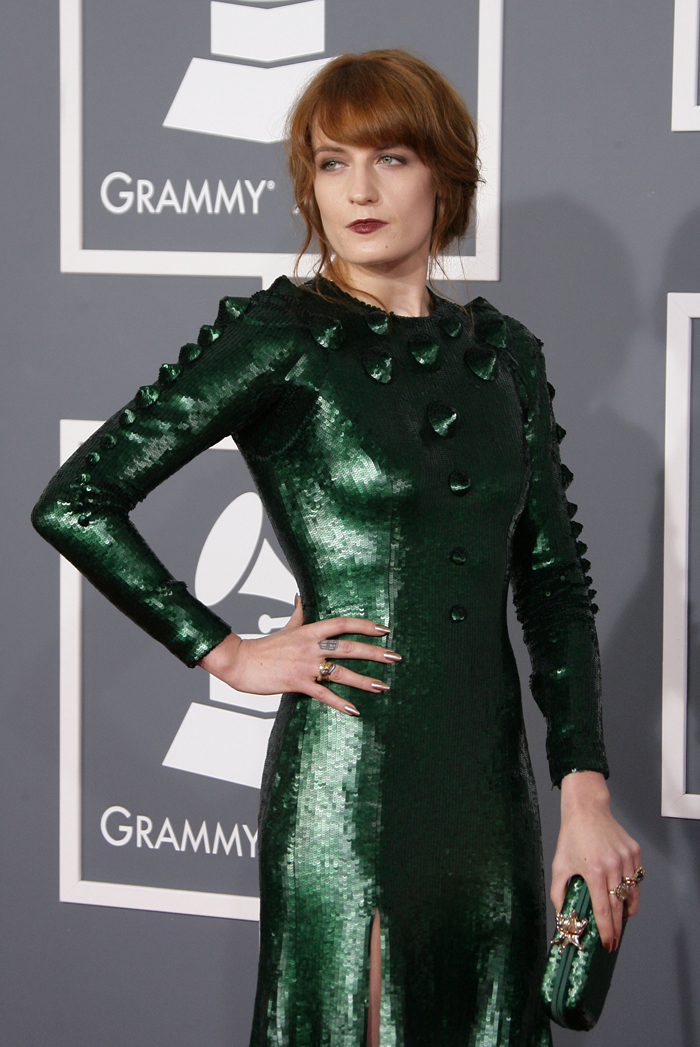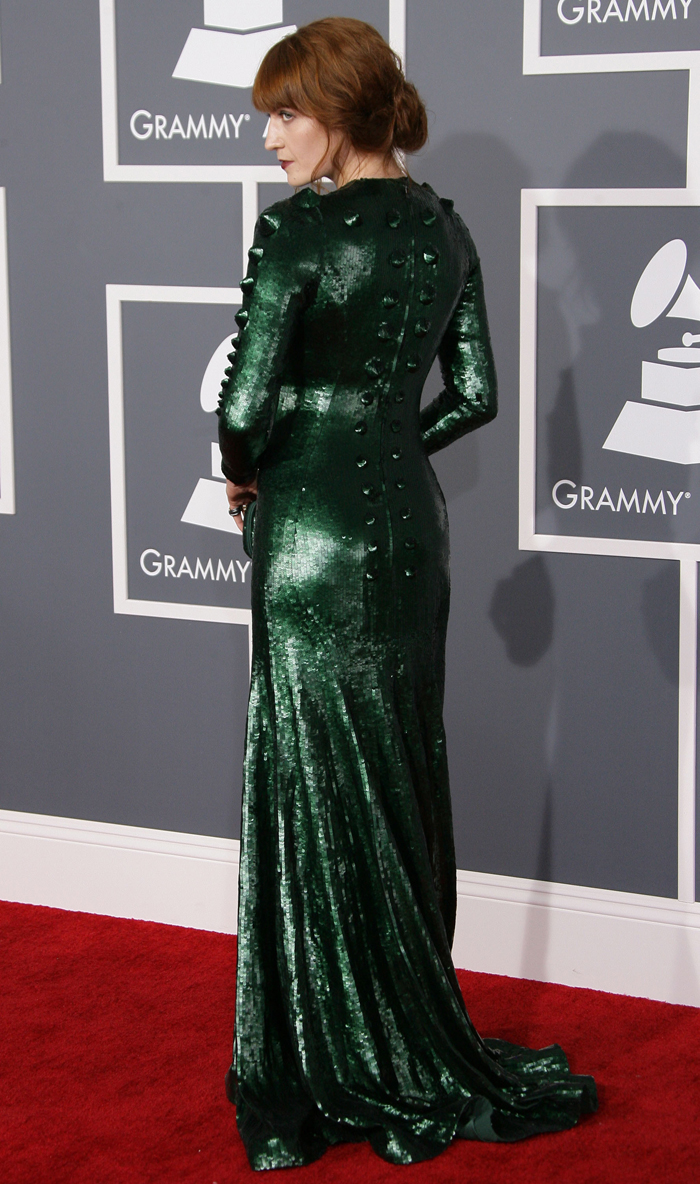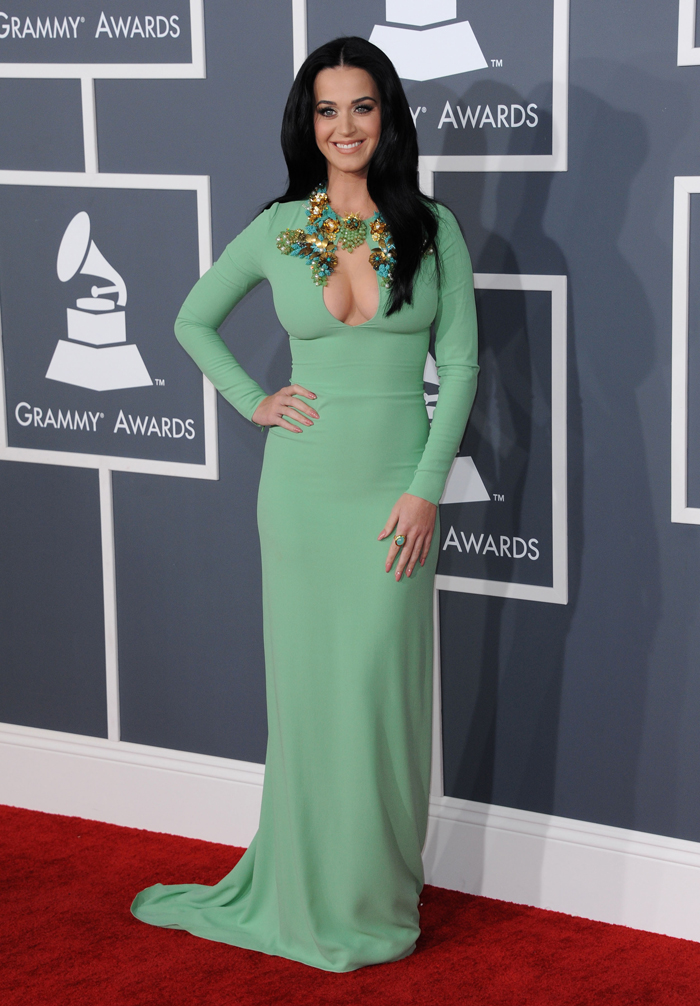 Katy Perry and her massive rack chose to shake things up (compared to her pre-Grammys looks) with a mint-colored Gucci dress that put her boobs front and center. This dress is actually probably pushing it for CBS' ridiculous dress code, but whatever. It's the Grammys! This dress actually wasn't bad — the fit was great, and that little train was just right. If anything, the color was completely wrong. A jewel tone would have been better than a shade generally found upon Easter eggs.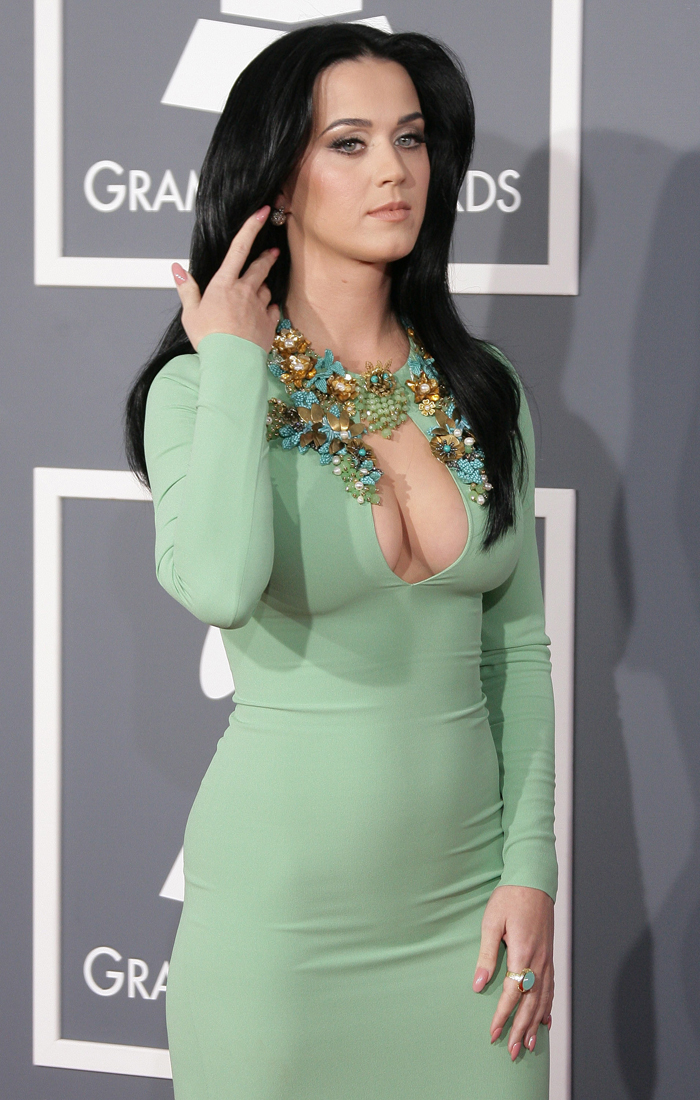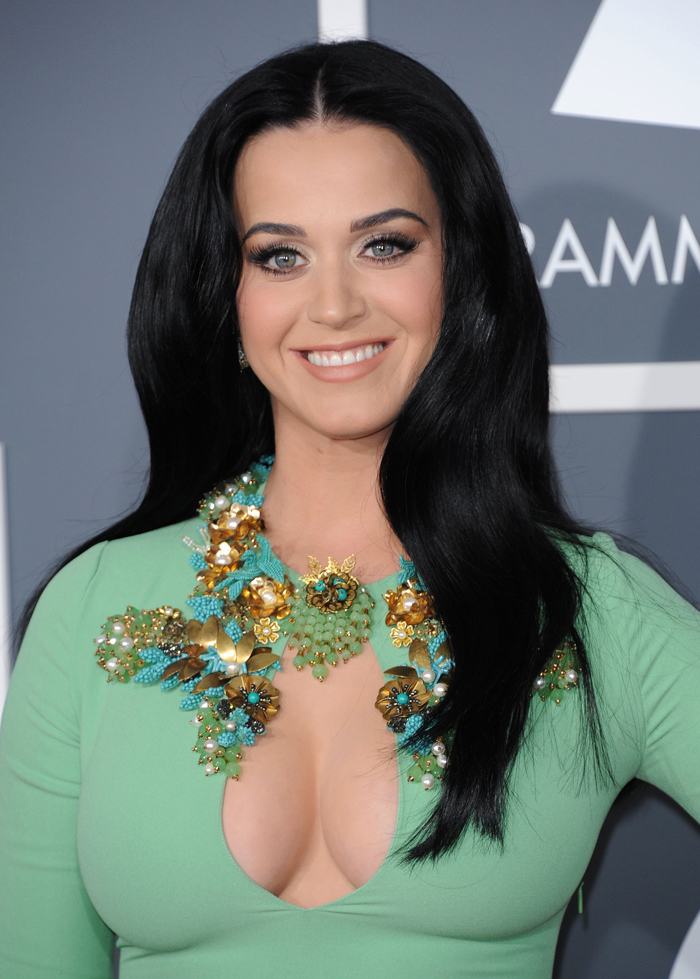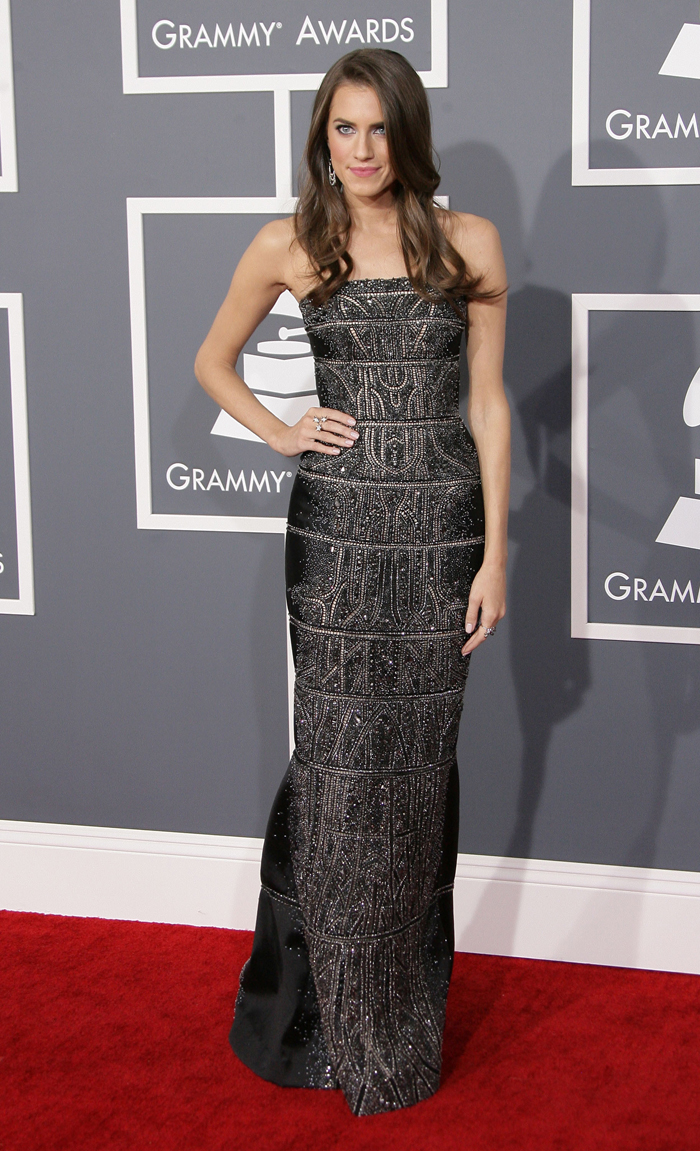 Allison Williams was also in attendance as Katy Perry's "date," which means … I have no idea. At this point (and it sounds terrible, I know), I would believe it if you told me that she, Katy, and John Mayer were partner swapping. Anyway, Allison wore a rather frumpy Kaufmanfranco gown that didn't do anything to highlight her shape and (from far away) looked like it was made of the same material as the sails on pirate ships. It's a very simple dress though, which fits the fact that she was only there for fun and not to take attention away from the artists being recognized. Up close, her gown was prety sparkly though, and her hair is just gorgeous.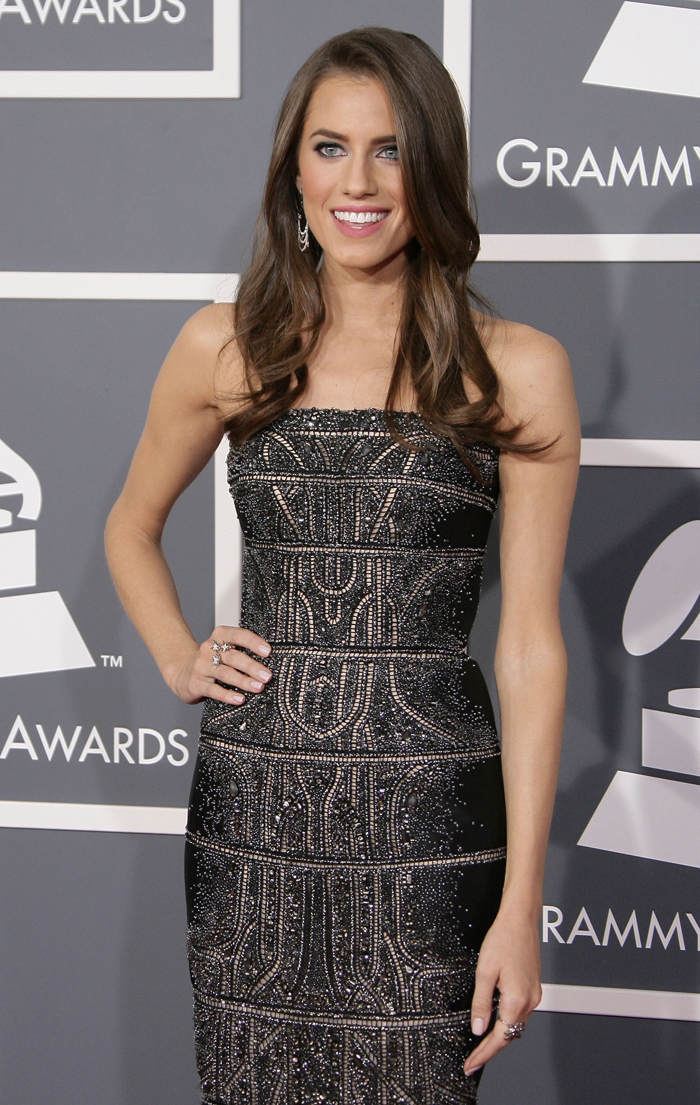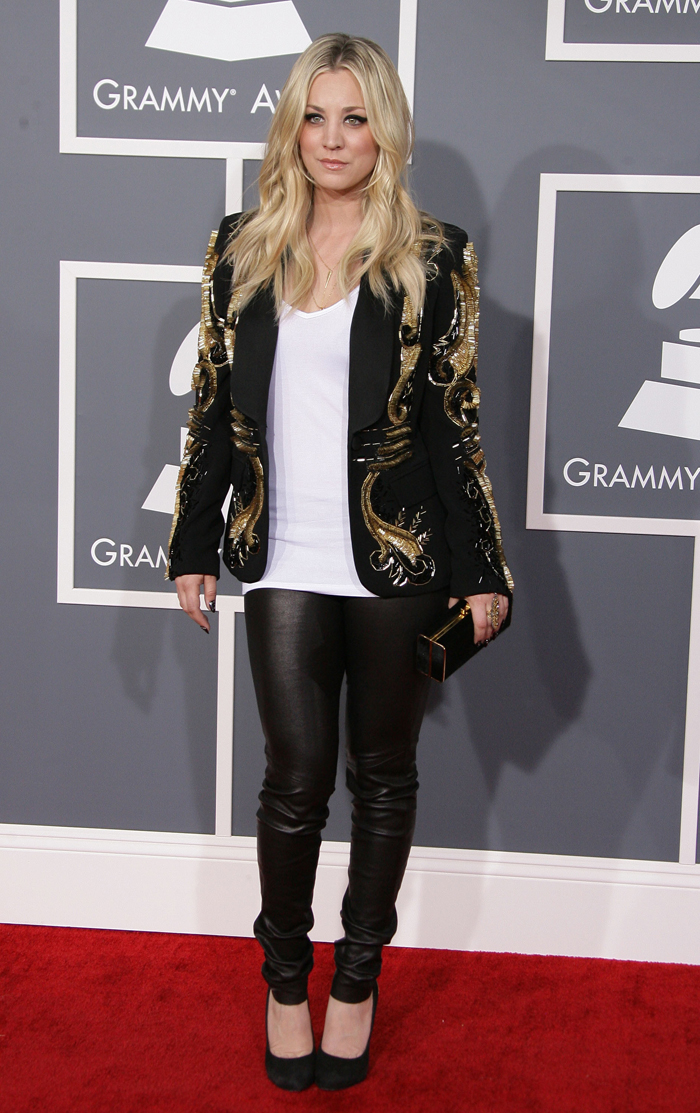 Kaley Cuoco wisely decided to trash those awful clip-on bangs that she wore for the SAGs. She also chose to go against the general formal trend with leather pants, a white t-shirt, and a jacket by Amen. I actually like this look! It's very hair-band rock 'n' roll in a classier way than Axl Rose used to wear it.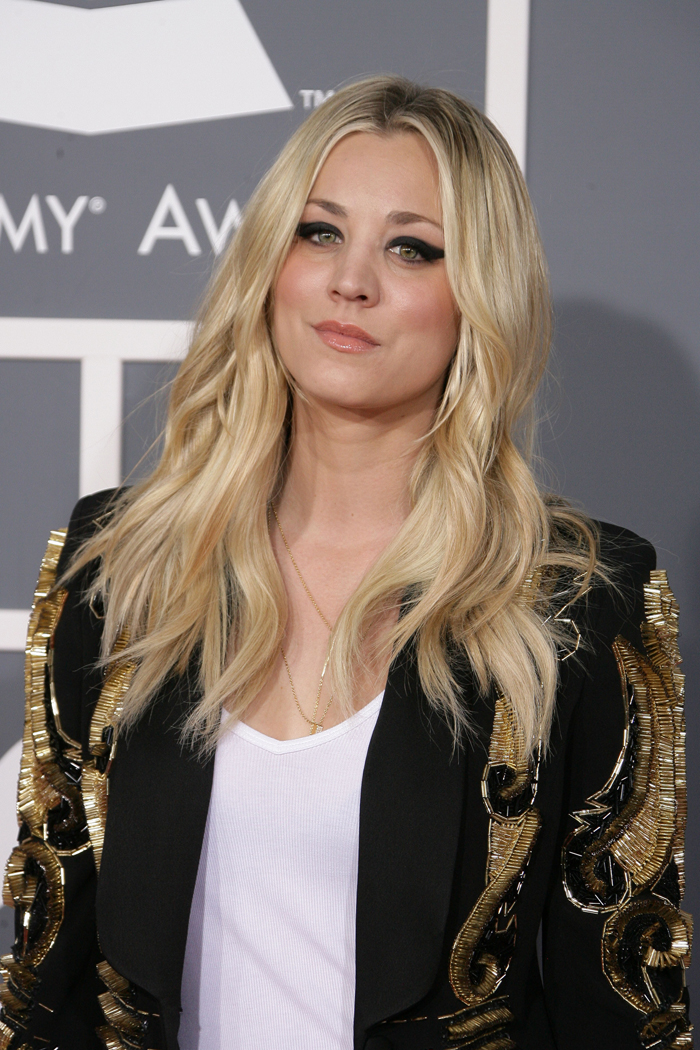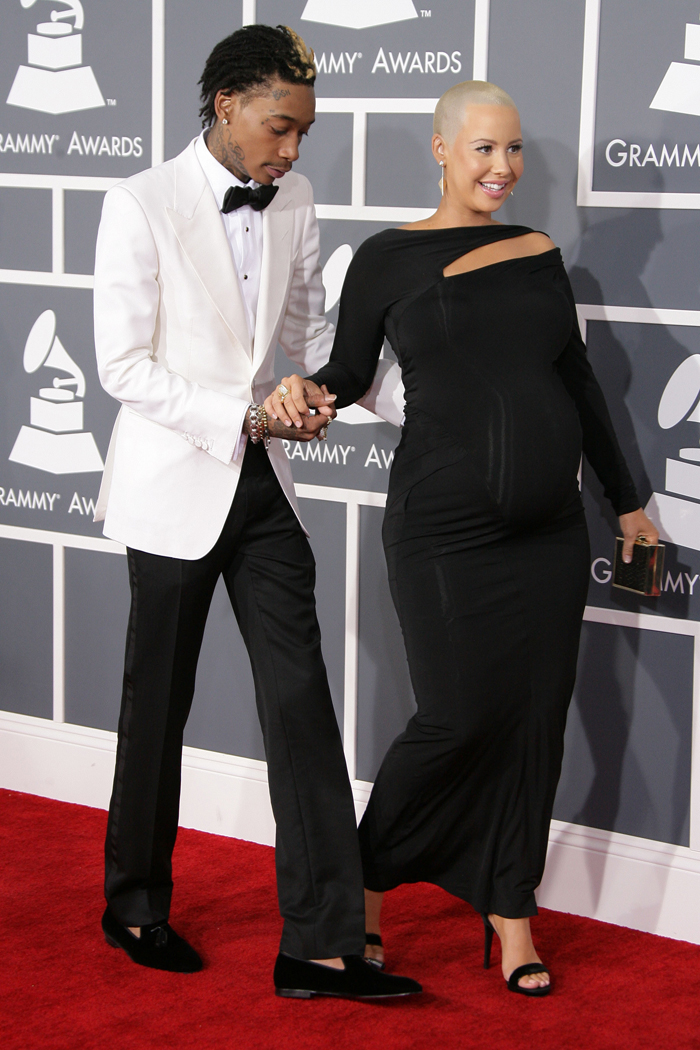 Amber Rose and Wiz Khalifa also walked the red carpet together. Amber's dress wore a dress by Donna Karan, and her most important accessory (of course) was her huge baby bump. I love how Wiz seems to worship her.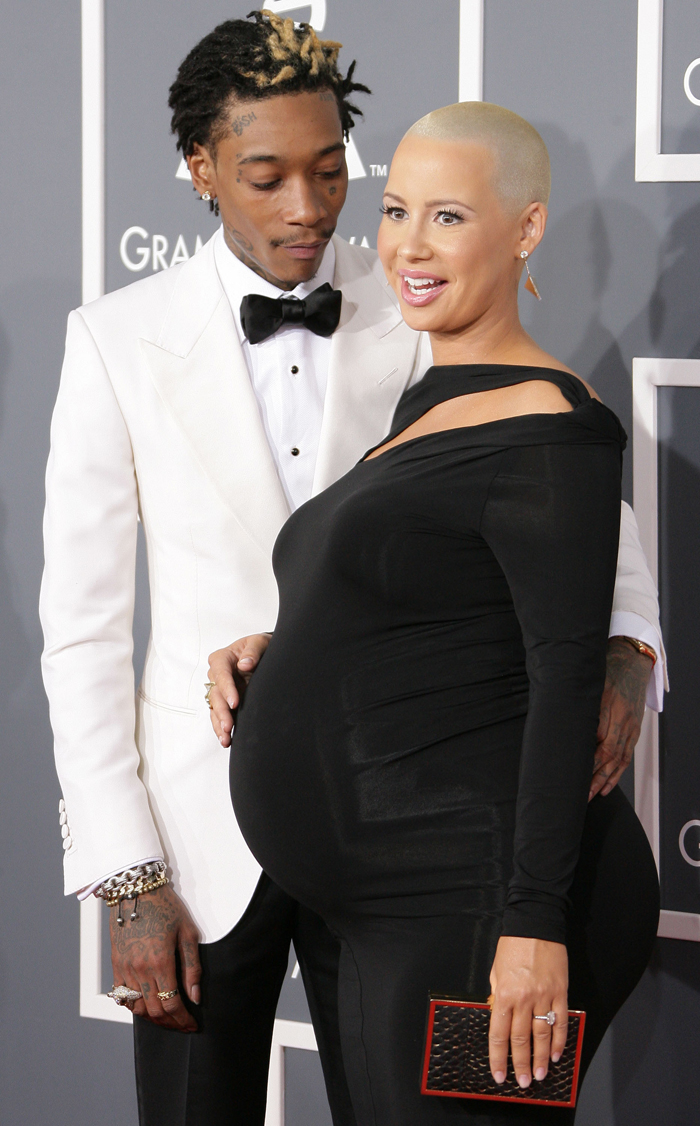 Photos courtesy of WENN