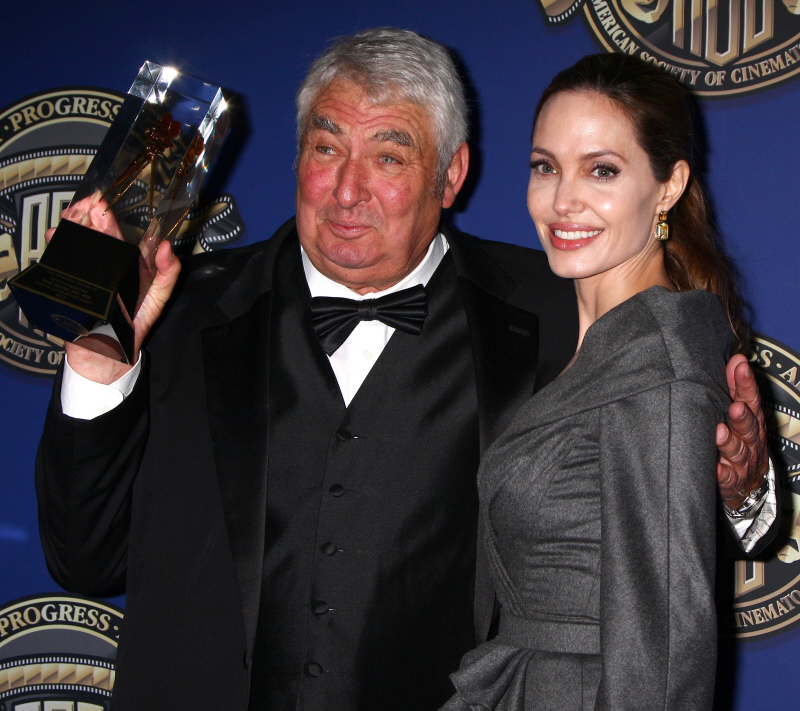 Before our Grammy coverage begins in earnest, here's a quick post about Angelina Jolie! In the midst of huge events like the BAFTAs and the Grammys, Angelina chose to make a quiet appearance at the American Society of Cinematographers Awards last night in Hollywood. She presented Dean Semler with the Lifetime Achievement Award. Semler has been the cinematographer (and often the DP) on about a million films, but one of his last films was In the Land of Blood and Honey, which Angelina of course directed. They also worked together on The Bone Collector. You can see his crazy IMDB here.
Angelina wore Atelier Versace for the event. Allegedly! It doesn't look like Versace to me, but that's the fashion ID I can find. The suit thing is pretty enough, and she does love her greys, beiges and blacks. This is – I think? – Angelina's first Hollywood red carpet in a year. She hasn't walked a red carpet or made any industry appearances since THE LEG at last year's Oscars. Some say Angelina really was "punishing" us because people made fun of The Leg. It WAS a punishment! I missed The Leg. I've missed The Leg so much during this awards season. Sigh… anyway, Angelina looks good. I guess. I haven't seen her in so long, I was taken aback. I don't like her hair slicked back like that. And she doesn't look pregnant, which is what the tabloids have been saying.
PS… I think she's wearing "Style of Jolie" earrings, right?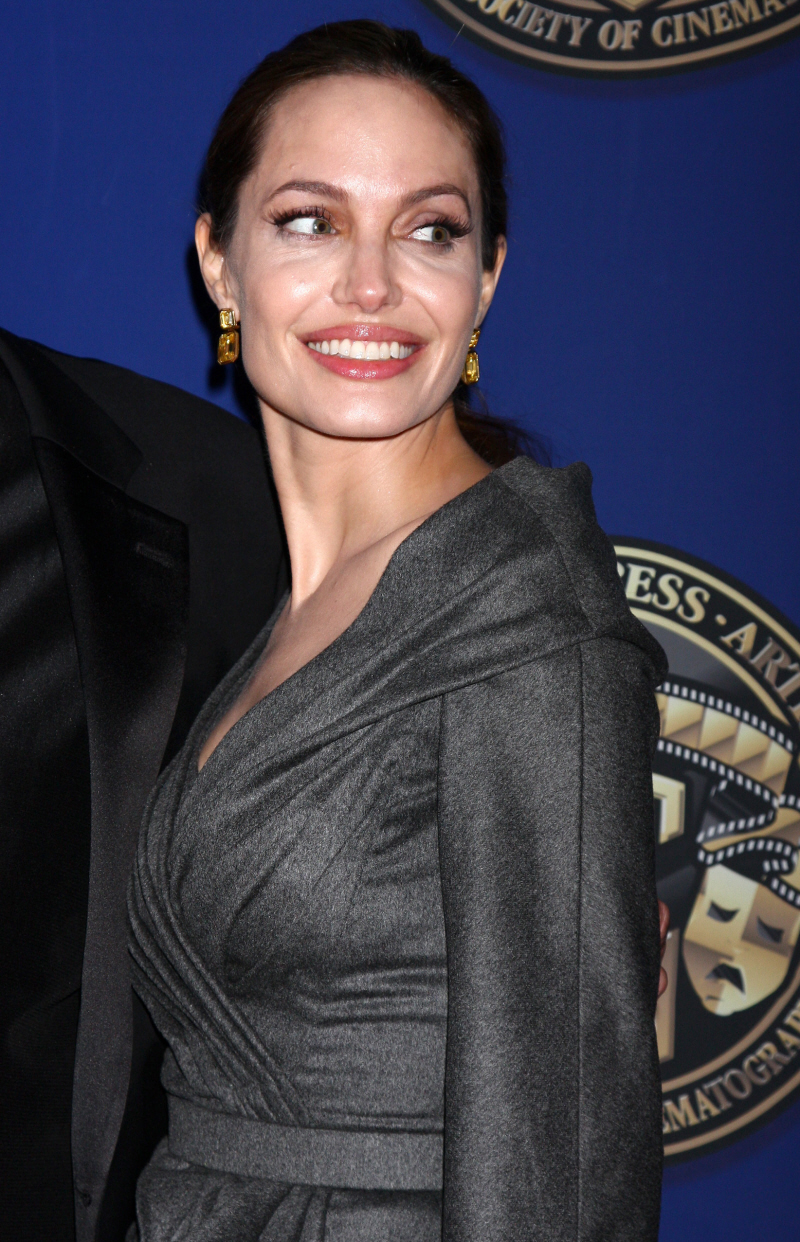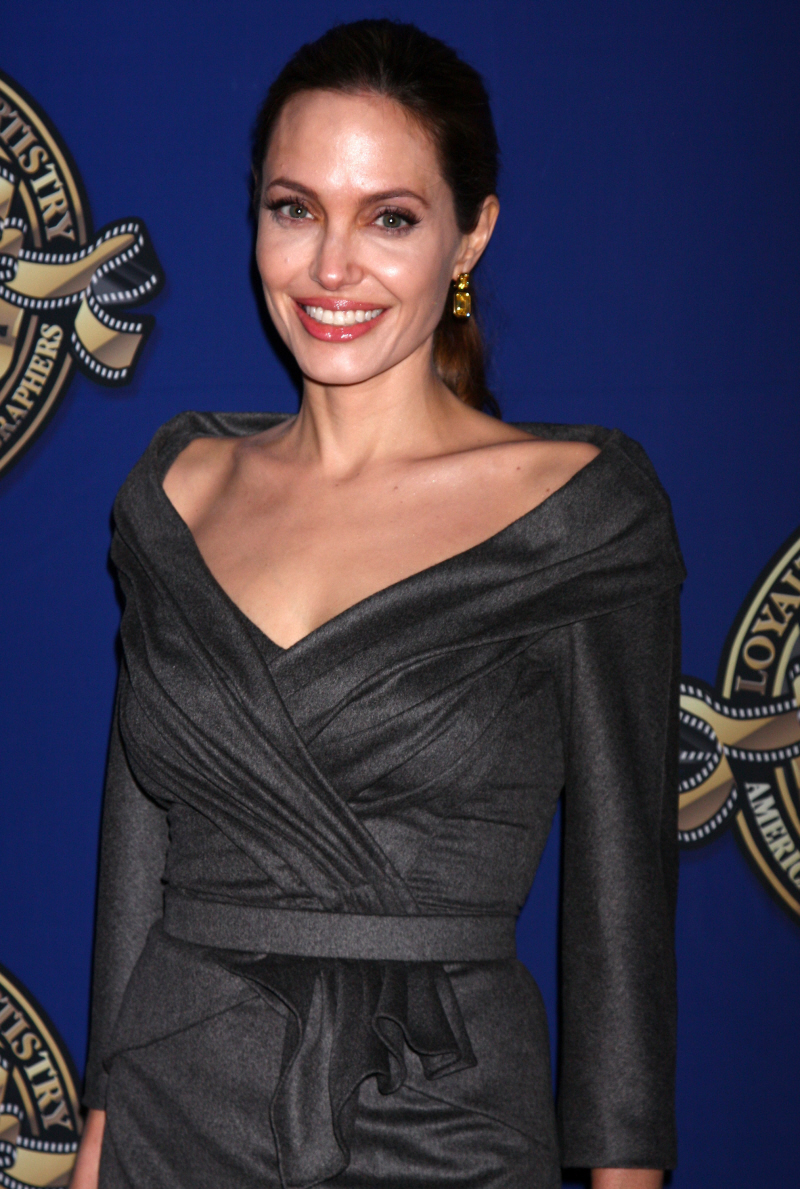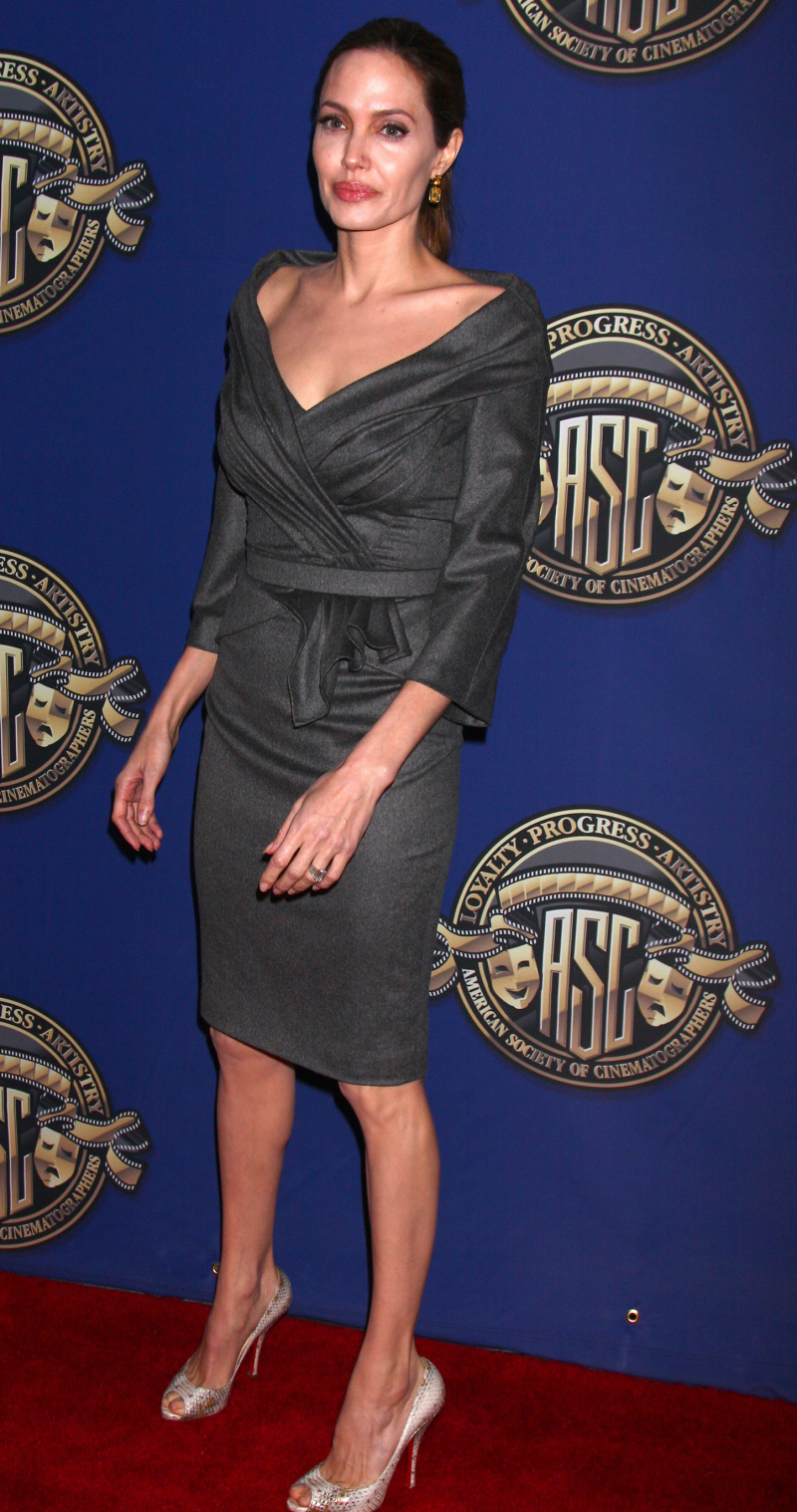 Photos courtesy of Nikki Nelson/WENN.com.