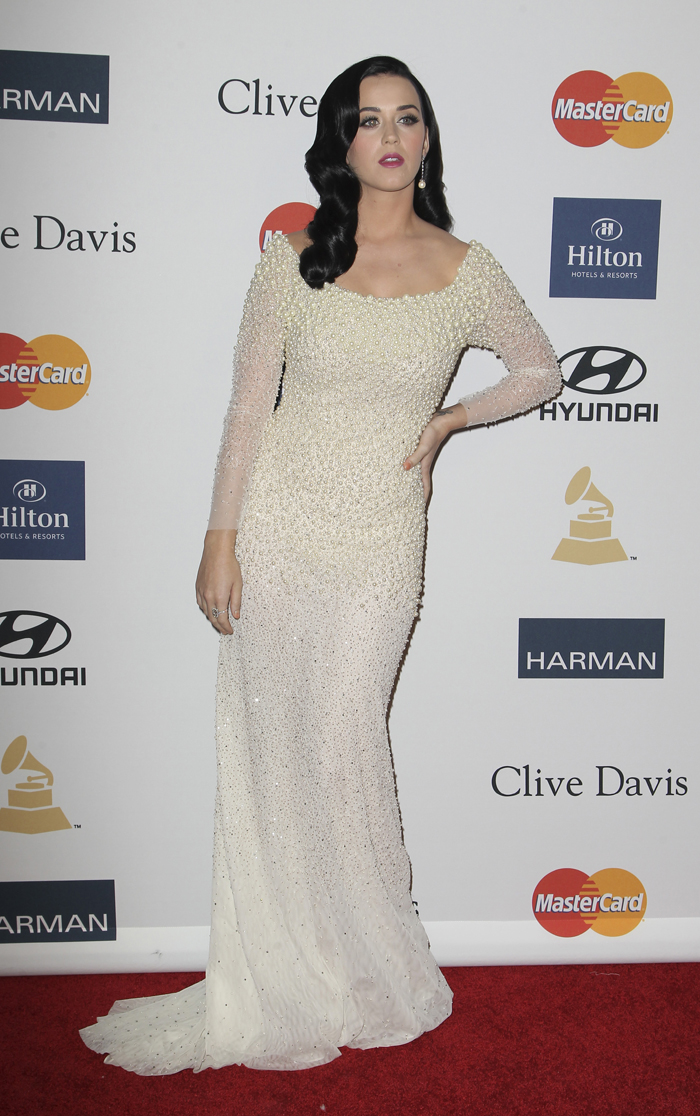 Katy Perry was hitting the pre-Grammys parties all weekend with a bevy of dresses that were a true mix as far as glamour goes. She wore a pink and black, 1950s-styled frock to one private event, and here at the Clive Davis & the Recording Academy party, she wore a cream-colored Rafael Cennamo gown that covered her figure while still highlighting every available curve. I'm not crazy about the insane amount of pearl embroidery involved with this gown, but Katy's body looks good, and I sort of appreciate that she's trying to look more grown-up in her red carpet efforts lately. Although this new look is probably just part of Katy's ongoing self-marketing efforts as a pop star, I like seeing Katy a lot more when she's not dressed like a candy-corn confection. This cream dress is a little bit blah, but Katy was going for old Hollywood glamour.
John Mayer was also on the scene with a matchy-matchy cream Tuxedo jacket, and he and Katy looked very much a couple. I guess they're back together even though John's been rubbing up on Allison Williams, and Katy's been snuggling with Dominic Howard and telling the paps she's going to marry Dom. Who knows. Maybe John is just with Katy to try and prove he can be a steady boyfriend — he just told the CBS Sunday Morning show that he's a changed man and explained his past douchey behavior towards ex-girls as "I was just a jerk." John also went on to say that this is the first time he doesn't feel like he's in a celebrity relationship, and that it "feels very human" with Katy. John's still trying very hard to rebrand himself, right? Meanwhile, Katy's makeup is looking as cakey as ever.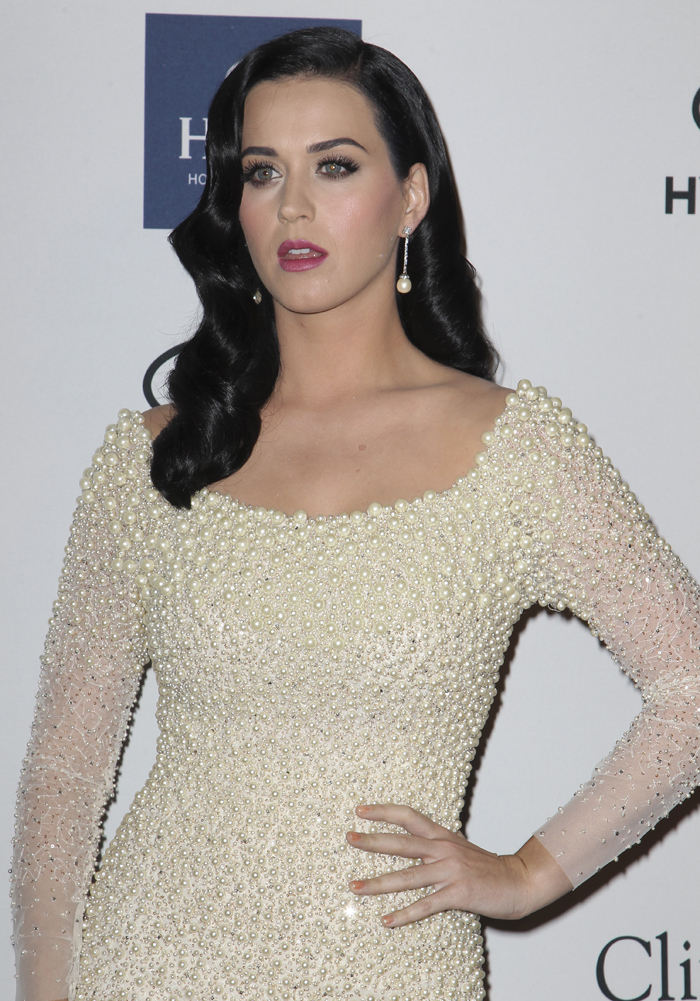 Katy also wore another dress over the weekend, but this one was pretty great. She attended the MusiCares Person of the Year event (honoring Bruce Springsteen) while wearing a gorgeous Alexander McQueen halter gown with a surprisingly pretty jeweled neckline. Emily Blunt wore the same dress last year, but it looks a lot better on Katy with her glowing skin, mega rack, and long black locks flowing down on one side. Her makeup also looks fresher and prettier than usual too. Overall, a great look for Katy.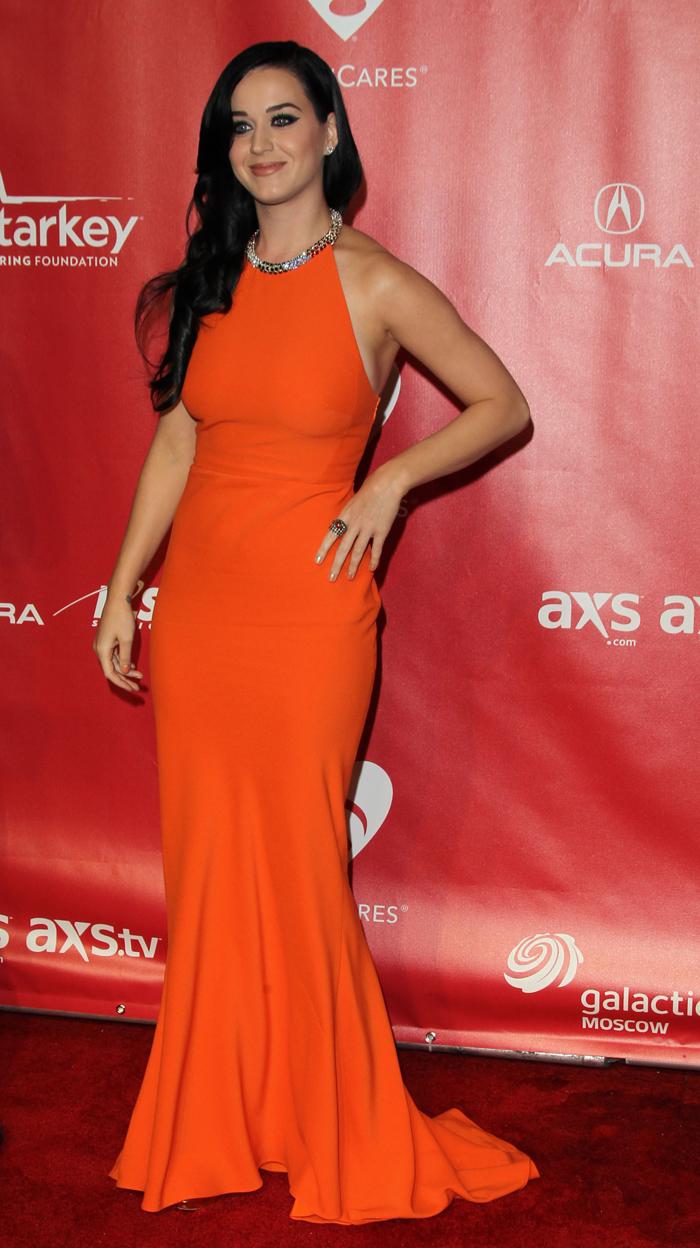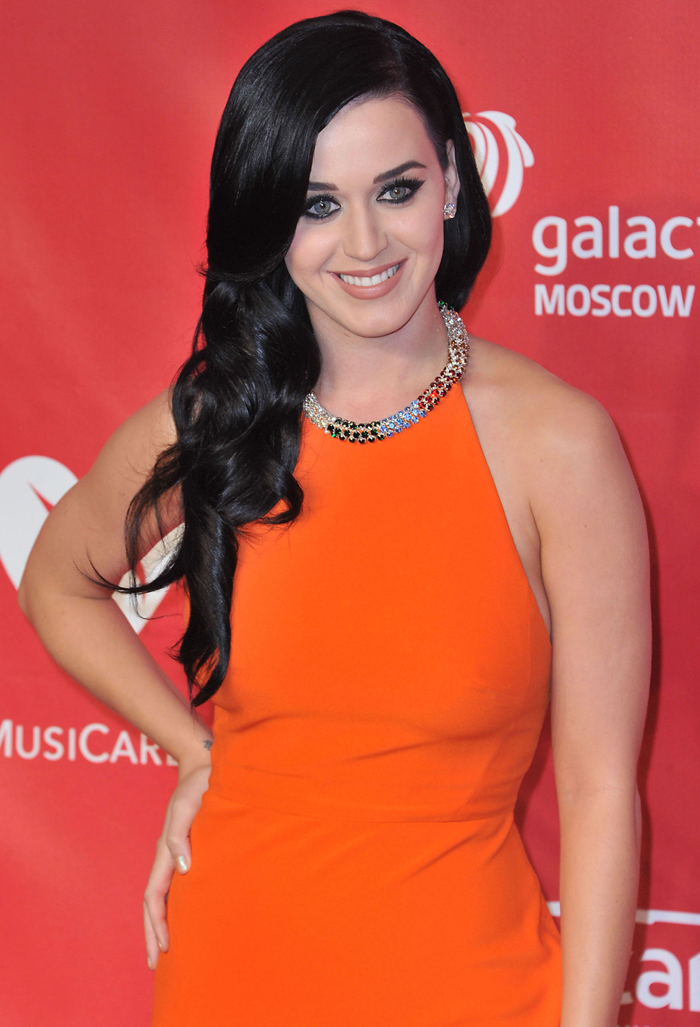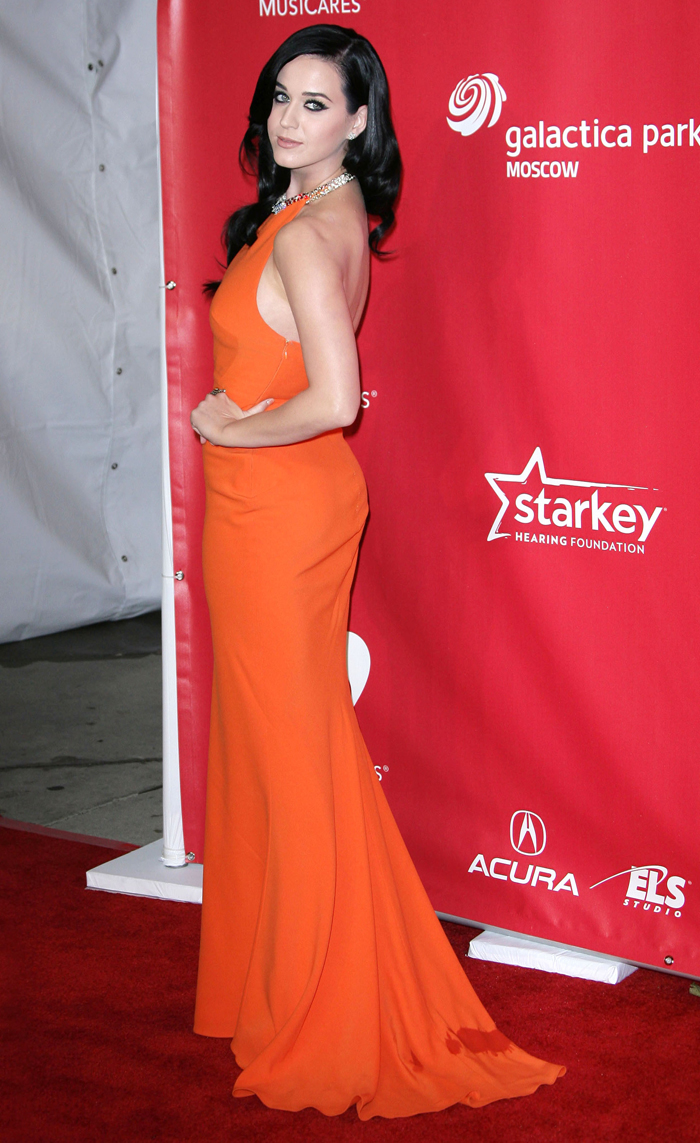 Photos courtesy of WENN