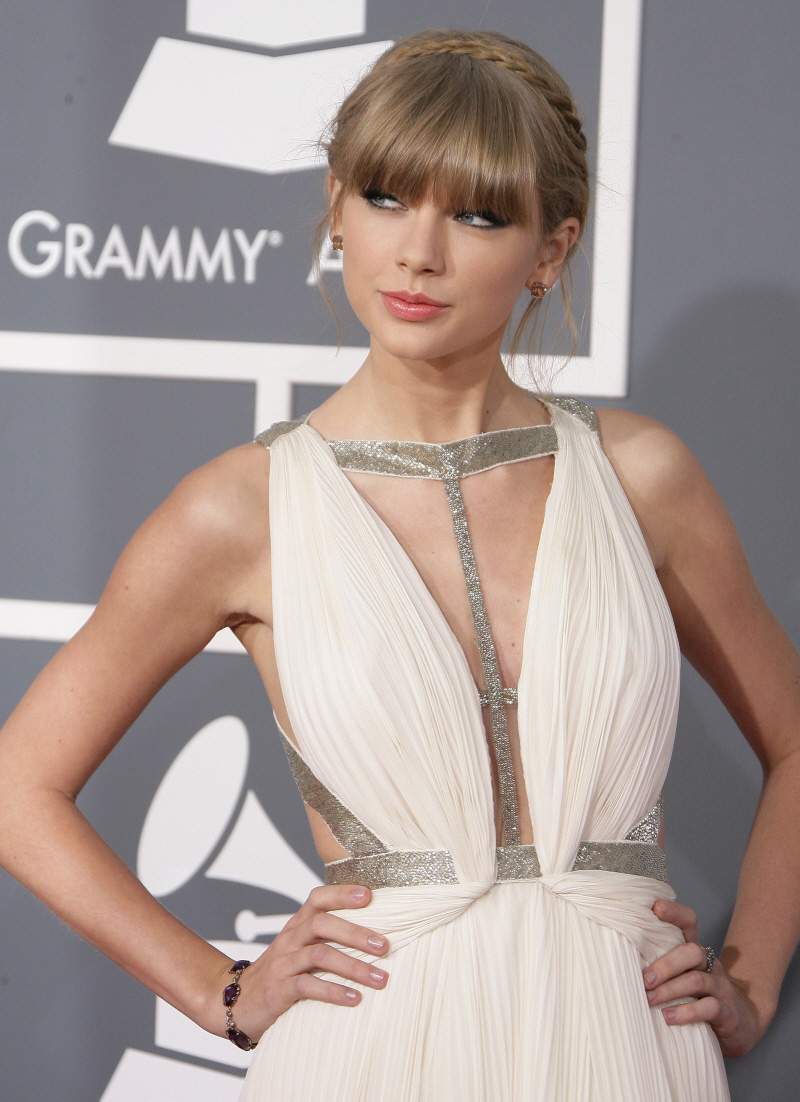 Over the weekend, I covered an Us Weekly story about Carrie Underwood and Taylor Swift and how much they dislike each other. I covered it because I believed it, because there was enough evidence (for me) showing that even if Carrie and Tay-Tay don't have a full-on hate-on for each other, the two ladies probably don't care for each other in general.
Yesterday, Carrie Underwood was asked about the Swifty-girlfight rumors by Gayle King over at CBS's This Morning. When asked if she was feuding with Taylor, Carrie told Gayle, "No, not that I know of at least… I really like 'I Knew You Were Trouble'. It sounded a lot different for her. I liked the branching out, trying some different sounds." Which… that's kind of passive-aggressive, right? It's like saying, "I like that one song you do because it doesn't sound exactly like all of the other cheesy crap you usually do." Carrie also said, "In every magazine, in pretty much every newspaper or on gossip TV shows, they can just get away with it by saying 'a source said' or 'an insider said.' I've read the most ridiculous things about myself when people do that." So, is the feud done? Not really.
What Taylor Swift doesn't say in song, she says with her silence. The country crooner's feud with Carrie Underwood made seating charts a nightmare for the Grammys staffers, a source tells Us Weekly.

"Such a headache!" the insider said of the last-minute scrambling. According to another source, however, the strategic separation of the two wasn't just limited to the Staples Center auditorium on Sunday, Feb. 10.

Staff members also had to keep the pair "from crossing paths" on the red carpet and throughout the ceremony. But the root of the country contention isn't coming from Swift, a friend of the singer insists.

"Taylor feels Carrie is always rude to her, so she steers clear of her," the pal told Us. (A Grammy rep countered: "No requests were received from either artist.")

A source close to Underwood, 29, similarly denies any feud, saying instead that the singer is just "shy." The American Idol alum gave a rousing performance of her hit "Blown Away" during Sunday's awards ceremony, but Swift didn't seem too impressed.

"After Carrie performed, Taylor didn't stand," an eyewitness told Us. "Everyone else did."

An energetic Swift was seen dancing and singing along to other performances throughout the night with her pal Claire Waterman, daughter of celeb jewelry designer Cathy Waterman.

To be fair, however, Swift, 23, may not have been paying too much mind to Underwood at the Grammys — she had other musicians to avoid as well. The singer, who opened the show with an explosive rendition of her hit "We Are Never Ever Getting Back Together" that took a dig at ex Harry Styles, also made sure to steer clear of John Mayer and his current girlfriend, a mint green-clad Katy Perry, 28.

Perry and Swift have previously been photographed smiling and happily posing together at events. Mayer, 35, and the "Dear John" singer briefly dated in 2010.
So… it sounds more like Tay-Tay has an ax to grind because Tay-Tay is basically a 13-year-old girl stuck in the bolt-on-y body of a 23 year old. Taylor didn't stand for Carrie? That might sound like something that could be easily explained away, but you know it MEANT something for Taylor. I'm starting to think that this feud is one-sided, meaning that Taylor might really consider Carrie to be her nemesis. And while Carrie probably doesn't care one way or another about Swifty, Carrie isn't going to waste her time "snubbing" Swifty.
As for the John Mayer stuff… I can't. He's like a Douche Plague. I don't blame Taylor for avoiding him. I suspect a lot of people avoided him at the Grammys.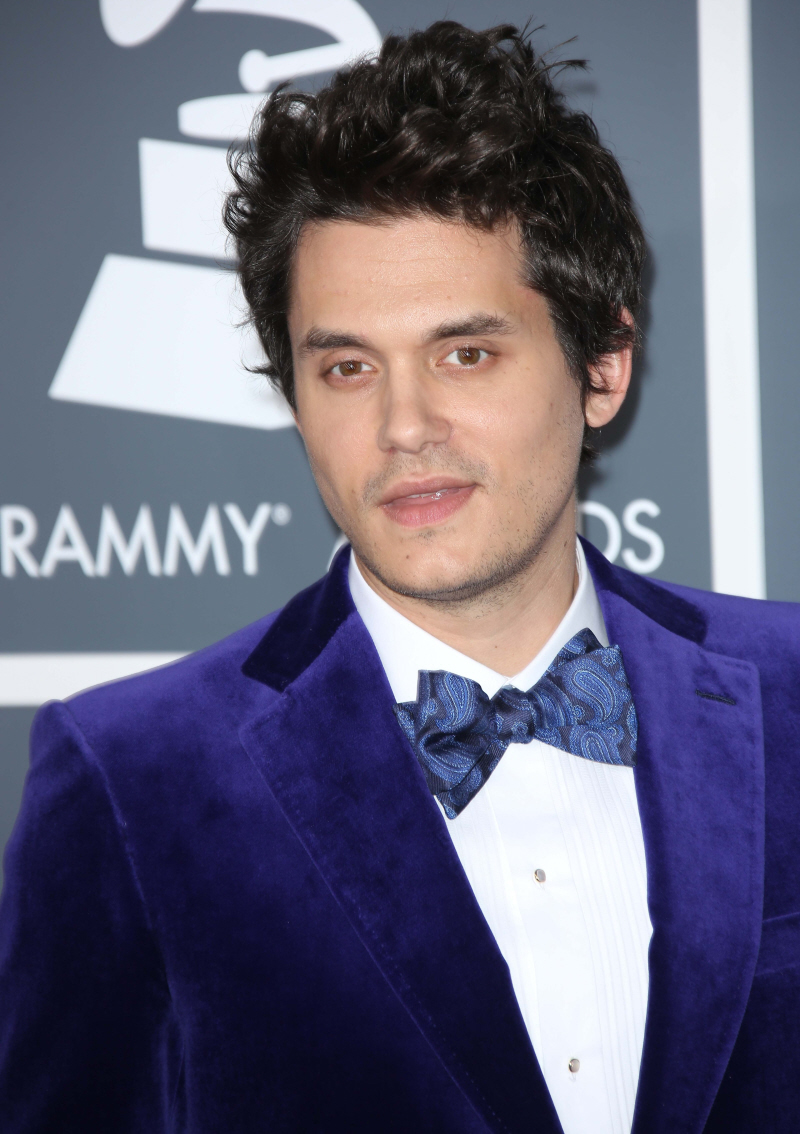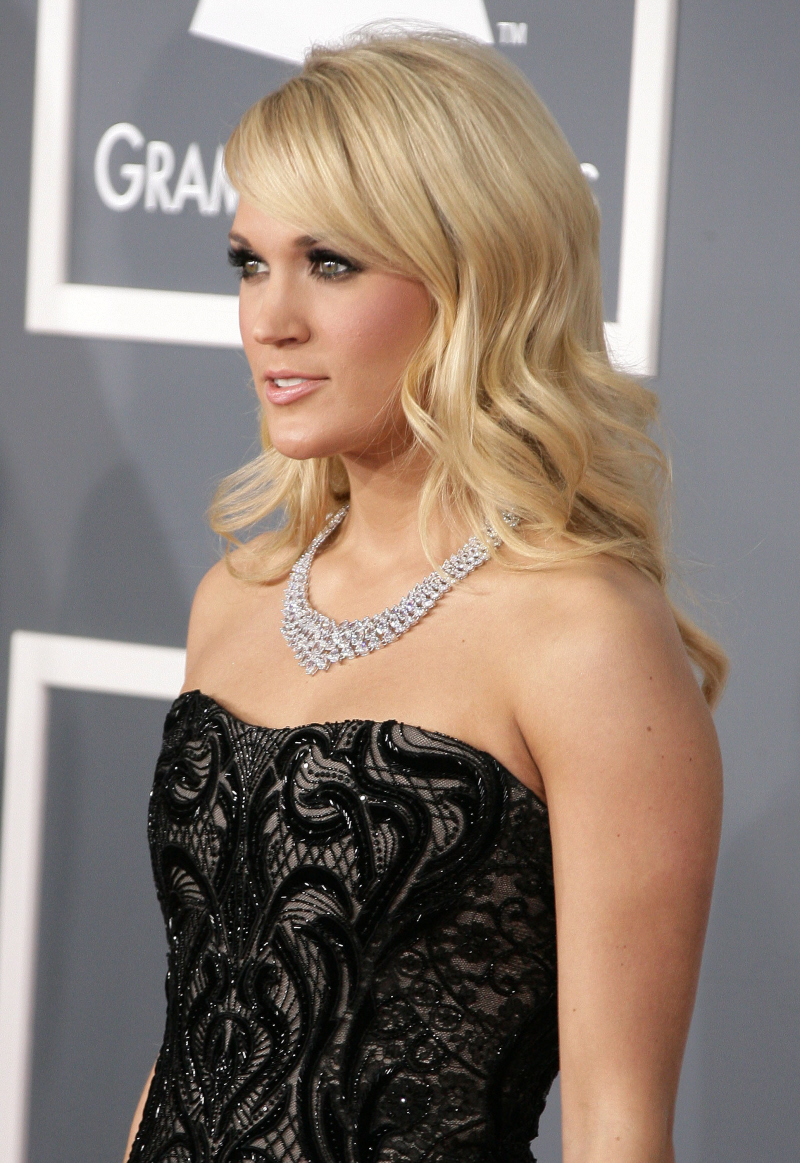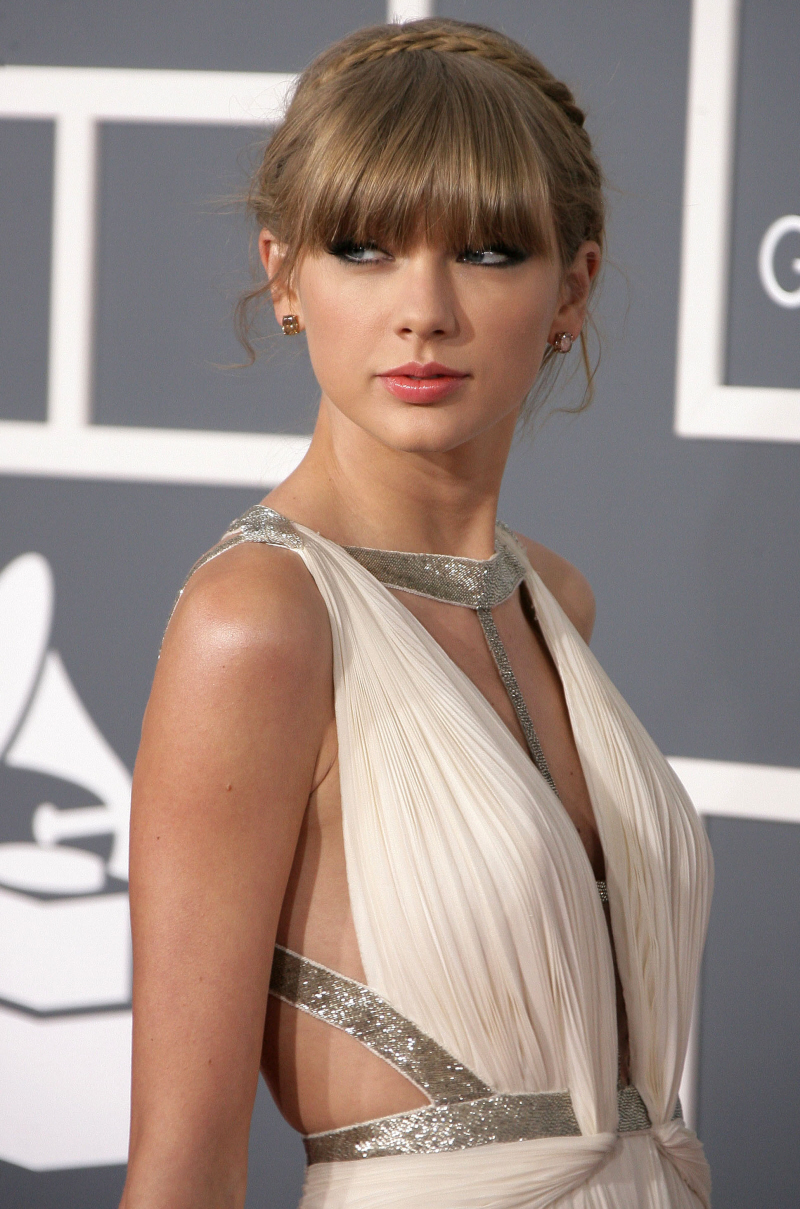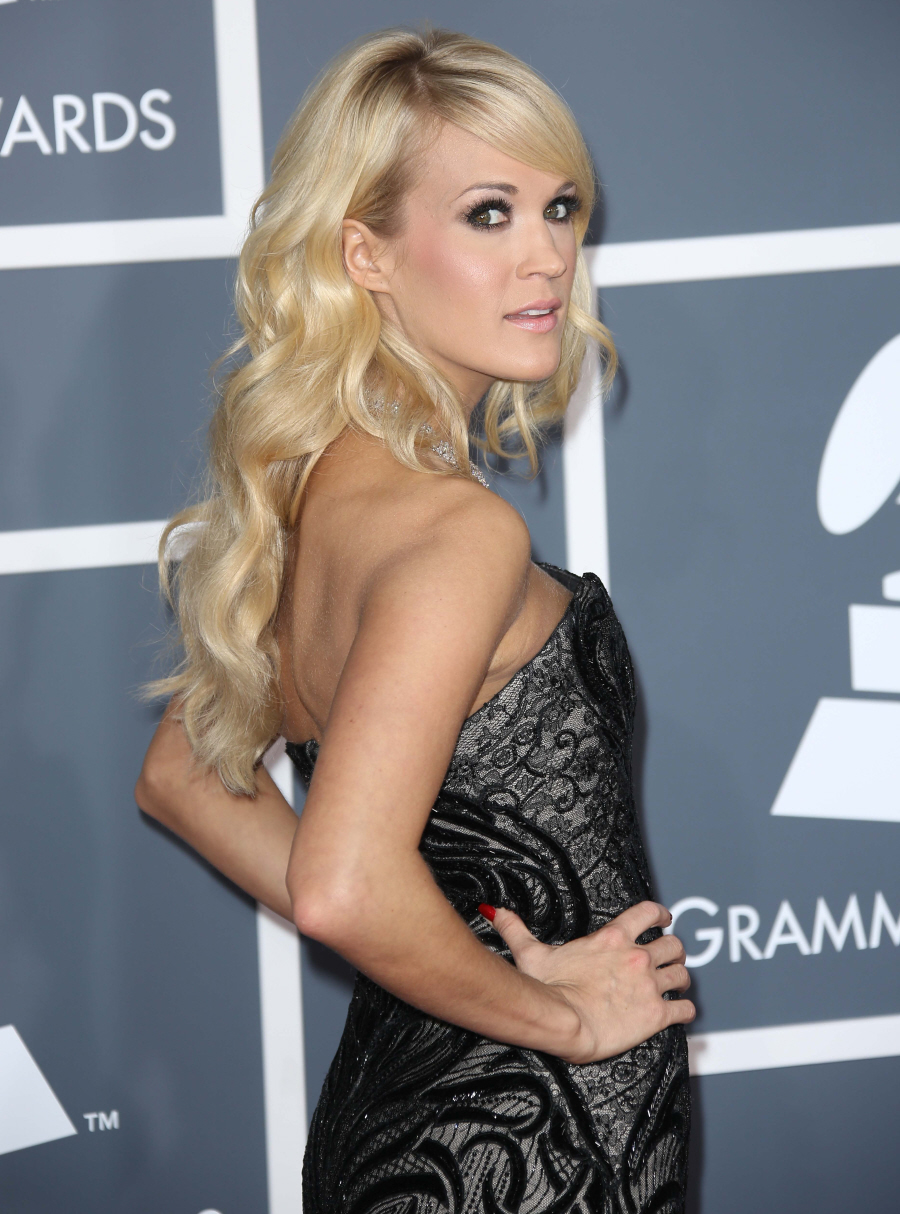 Photos courtesy of WENN.