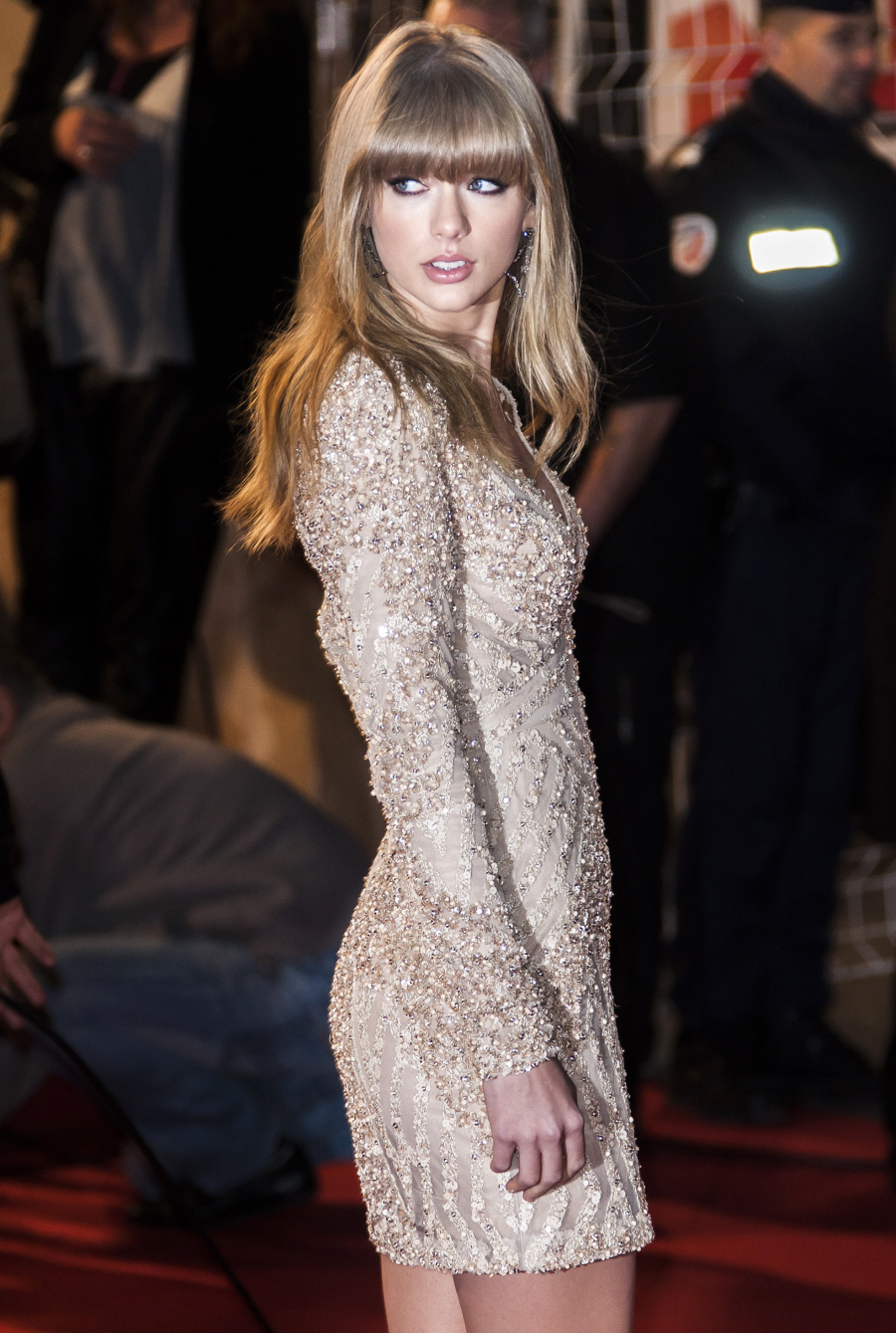 I don't know how or when the Carrie Underwood-Taylor Swift feud began. I feel pretty strongly that the feud isn't some trumped-up tabloid hate, though. There's enough evidence to show that Carrie and Taylor really don't care for each other. Maybe it began when Carrie kept losing out to Taylor at awards show after awards show? Maybe it began because Carrie isn't a very pleasant person in real life (maybe)? Or maybe it began because everybody kind of has a laugh at Swifty's expense these days and Swifty has started taking names. At last year's CMAs, Carrie was co-host with Brad Paisley, and they made some jokes about Swifty's breakup with Conor Kennedy. When asked why the camera didn't catch her reaction to the joke, Swifty said: "They don't pan to you if you're not laughing."
Then, shortly after that, Carrie appeared on the cover of Allure and she was asked if she's friends with Taylor. Carrie said, "I'm not close to her. We run into each other at events. We're never in the same place at the same time." Which is country-girl-code for "I hate her." Now Us Weekly says the feud is SO REAL:
Taylor Swift never, ever wants to hang out with Carrie Underwood. A source tells Us Weekly that the country stars are planning to avoid each other at Sunday's 2013 Grammy Awards.

According to the insider, Grammy execs were ordered to keep Swift, 23, and Underwood, 29, "from crossing paths" at the Feb. 10 show "since they hate each other!"

Says a Swift pal, "Taylor feels Carrie is always rude to her, so she steer clear of her." (A Grammy rep counters, "No requests were received from either artist.")

At last year's Country Music Association Awards in Nashville Nov. 1, co-hosts Underwood and Brad Paisley mocked Swift's recent split with Conor Kennedy.

"The greatest trade of the year had to be the Kennedy family. They somehow traded Arnold Schwarzenegger for Taylor Swift," Paisley joked about Swift dating the 65-year-old bodybuilder's nephew through marriage. "I mean, what they got for that . . ."

But Underwood (married to NHL hunk Mike Fisher since 2010) interrupted her co-host to inform him of Swift's breakup. "What? Why don't I ever hear about these things?" Paisley asked. "I'm the last one to know. Are they ever gonna get back together?"

"Never, never, never," Underwood replied, referencing Swift's No. 1 hit single "We Are Never Ever Getting Back Together. "Never ever."

Swift is set to open the Grammys show at L.A.'s Staples Center Sunday. "What's interesting is we presented this performance to the Grammy committee . . . and they said, 'Okay, cool, you have a performance spot.' And then like a week ago they call us and are like, 'Oh, by the way, you're opening the show,'" Swift told Ryan Seacrest Thursday, Feb. 7. "It's not like they approach you . . . It just surprised me I was going to go first."
Carrie always rude to someone? NEVER! Ha. Well, I know Carrie has a lot of fan-girls who defend her and claim she's truly, secretly a nice person and maybe it's true, but I've also heard a lot of stories about how rude and unpleasant she is. Maybe she's nice to fans and bitchy to her competition? That could be it. But here's the thing – I have no doubt that Taylor could do some damage if she put her mind to it.
Taylor is nominated for Record of the Year at tonight's Grammys. And she's performing "We Are Never Ever Getting Back Together" – that's the open! So… yay?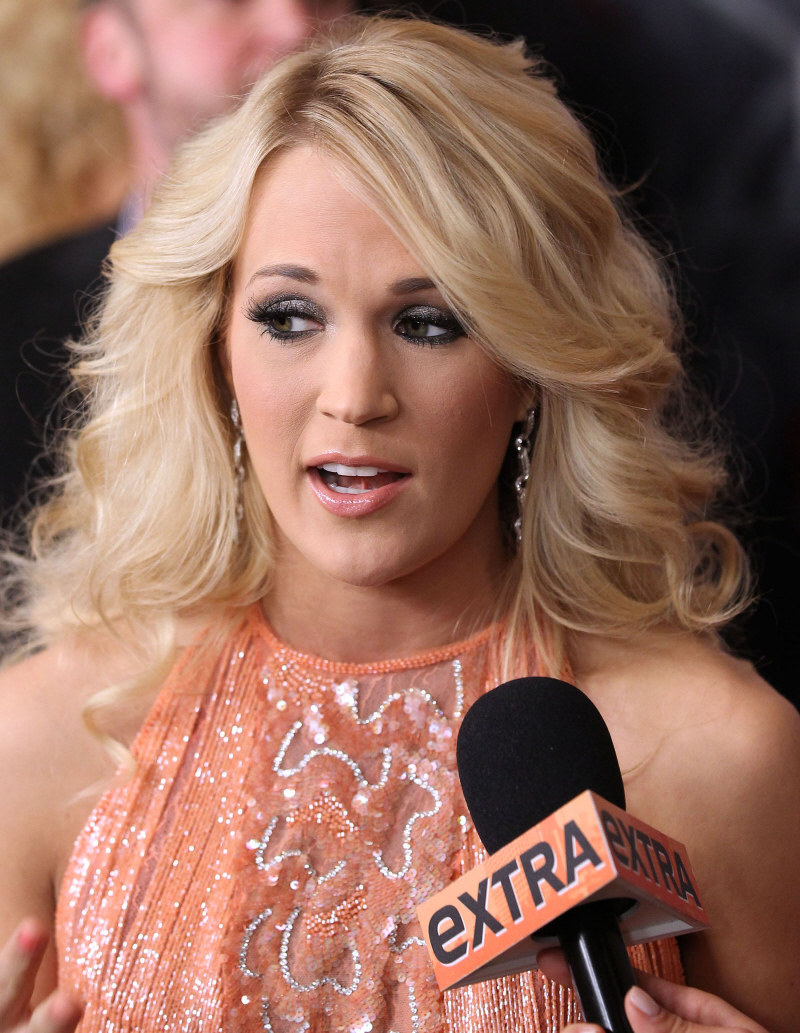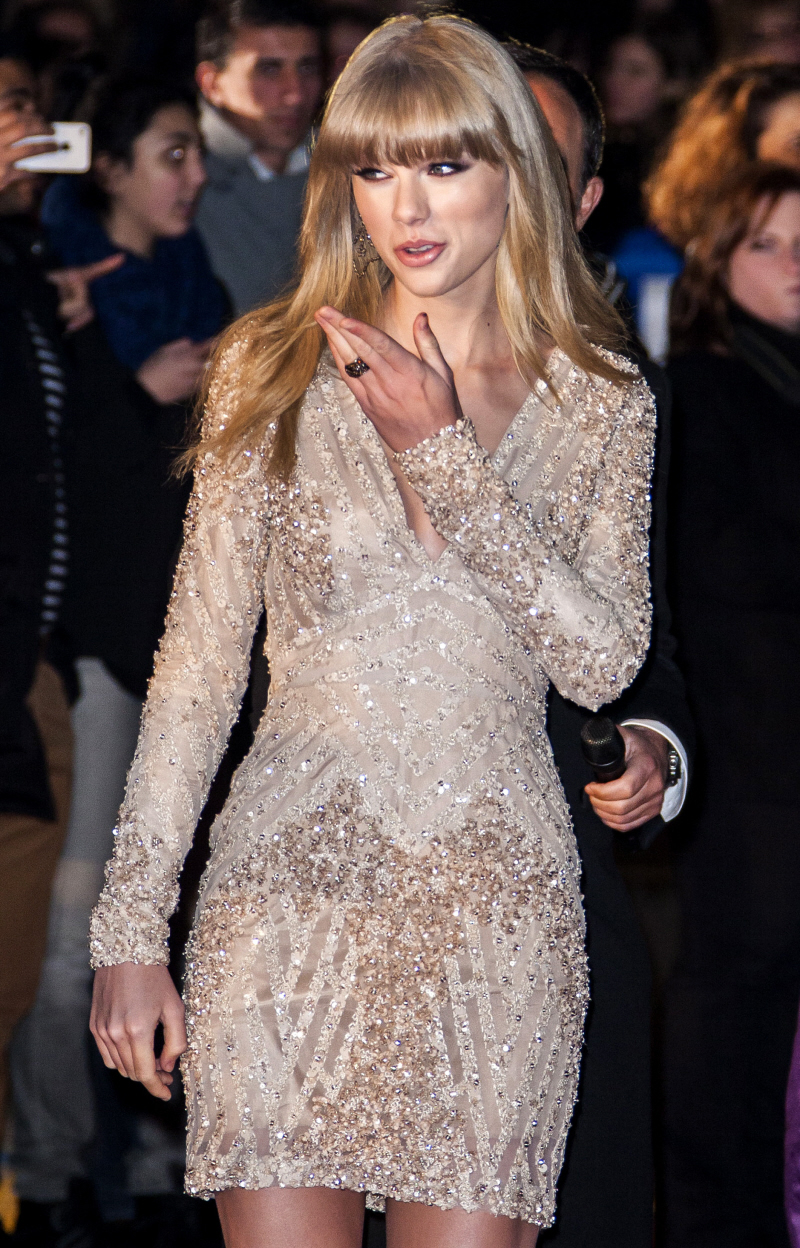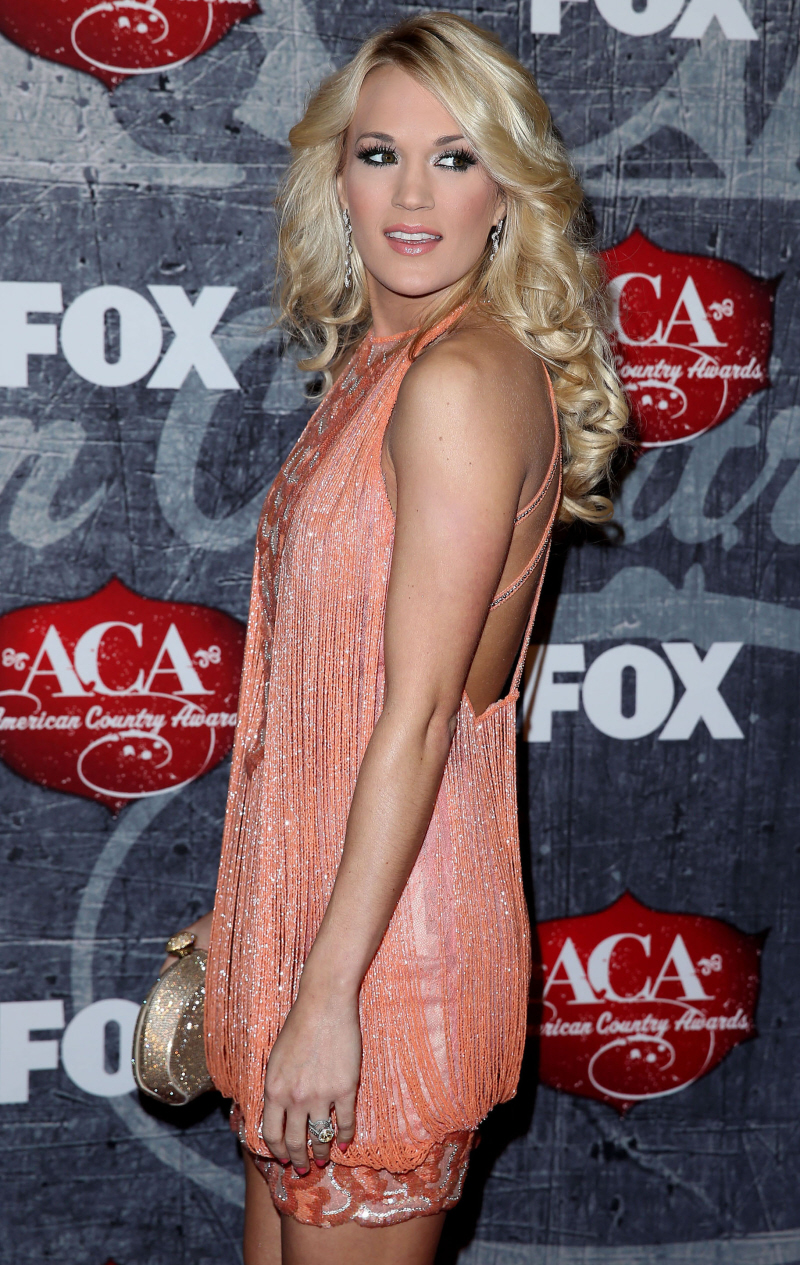 Photos courtesy of WENN.