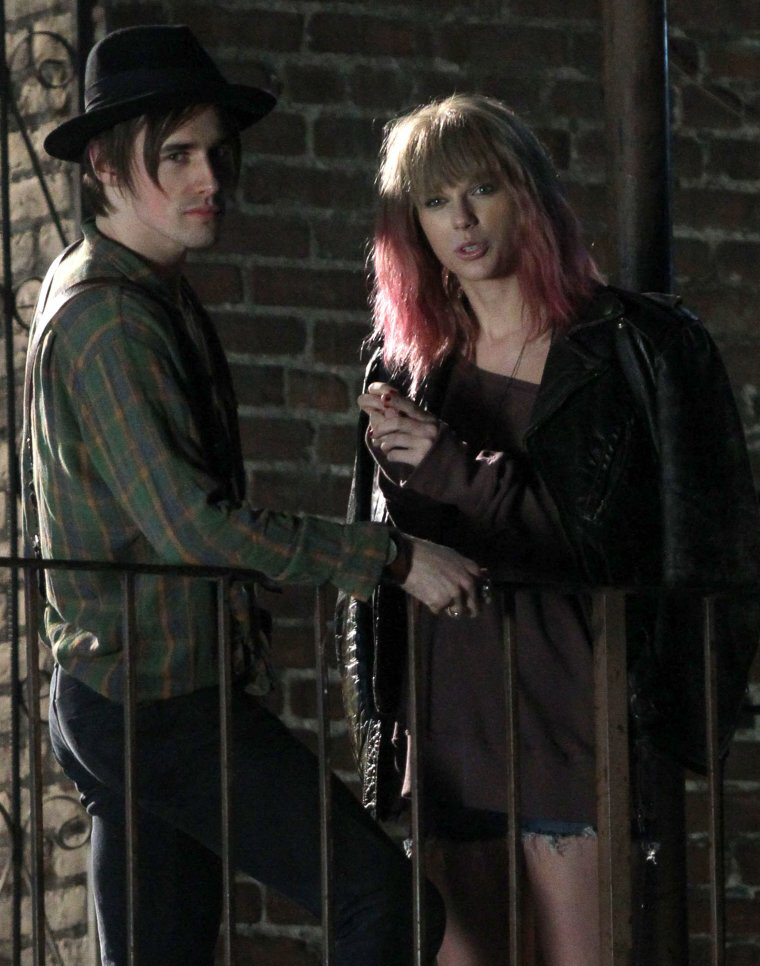 Here are some photos of Taylor Swift and Ashley Greene's ex-boyfriend Reeve Carney filming Swifty's new music video for "I Knew You Were Trouble". Reeve is cute… not my type, but I could see Swifty going for him. More on that in a moment! I'm pretty sure this song is about John Mayer, not Jake Gyllenhaal. I think her album is largely about Jake and John, but you have to be careful in your analysis song-by-song. Some lyrics fit both dudes, so you might have to look for context clues in the videos. Speaking of, Swifty had a recent interview in the New York Times, and it's really, really good. Like, sometimes Taylor will come across as strikingly "together" and mature – which makes me think her girly-ponies-and-sparkles thing really is just a money-making façade. Anyway, here's the NYT piece – Swifty references hipsters, hipster music and hipster music video tropes and it's kind of awesome.
At the CMA awards earlier this month, Carrie Underwood and Brad Paisley cracked a joke about your reported breakup with Robert F. Kennedy Jr.'s son Conor Kennedy. But the camera never panned to you.
They don't pan to you if you're not laughing.

Do boyfriends ever say, "Look, whatever happens, just don't write about me"?
The only time that has ever crossed someone's mind was when we were in the process of breaking up.

And what did you tell him?
Of course I was like, "Oh, don't worry, I won't." And then I did. Look, it's not like it was written somewhere in the fine print that I write songs about my life. If we break up, I'm going to write about it. But I'm probably also going to write about when I fell in love with you. So there's an upside.

In your video for "We Are Never Ever Getting Back Together," you are wearing big, heavy glasses and there are a bunch of guys in animal costumes. What is that about?
You know when you watch an indie video and you're like: "Why are they underwater in upside- down chairs with a random projection of a butterfly interspersed? Why is this happening?" We were trying to think of ways that we could tip our hat to the randomness of some indie music videos. Why are there woodland creatures? Nobody knows. Why am I wearing floral-print pajamas? Nobody knows. Why am I randomly wearing glasses? Nobody knows.

In that song, you also make fun of the ex-boyfriend who finds peace of mind "with some indie record that's much cooler than mine." Do you think there's a special circle of hell reserved for hipsters?
That all came out of this one relationship I was in. This guy was just, so, so cool. It kind of gave me a bit of a complex for this album, because he was always going on and on about this new band that was so cool because they were so underground. I have so many indie bands on my iPod. What I don't really understand is the attitude that if a band is unknown, they're good, and if they get fans, then you move on to the next band.

Was that guy a musician?
No, he wasn't. He just had very eclectic, sophisticated taste.

A lot of your fans say the clues in your lyrics and liner notes point to your rumored ex, the actor Jake Gyllenhaal.
I don't talk about who it is specifically because these are real people. You try to give insight as to where you were coming from as a writer without completely throwing somebody under the bus.

So, give me a shout out to your favorite hidden indie band.
I haven't been listening to that much music lately, I've just kind of been doing promo and sleeping.

Are you afraid that people are going to think the band you name isn't cool enough?
If I say something, it becomes a thing — like that's the band she was talking about in the song.

But that's not what I asked.
But that's what people are going to say. You see how it works, being in my mind?

You've talked about Dolly Parton as being a female musician you admire. Do you think you want to stay in the business as long as she has?
I don't know if I could do this with the same energy, and in the same way — all the costume changes and glitter and hair and makeup all the time. When I'm in my 50s, I kind of think I'll want to be in a garden.
I LOVE her "nobody knows" riff on hipster music videos. That is f—king genius. As for Swifty and her boys and her boy problems. Well, single Swifty never stays single for long, but I'm pleasantly surprised by the buffet of boy-choices she has before her. There's Reeve Carney (let's see if we can get that going), there's a return to Conor Kennedy (which I think will totally happen over Christmas break), there's Ed Sheeran (she'll be on tour with him next year), and of course, there's 18-year-old Harry Styles from One Direction. This week's Us Weekly says that Swifty and Styles are definitely on. Backstage at the X-Factor, "They lit up when they saw each other and he gave her a giant hug… She was a puppy dog. She didn't let him out of her sight!" A source close to Harry says he "acts like he has a crush. They email a lot!" And this sums up Swifty on a fundamental level: "She doesn't want to be single." Yep.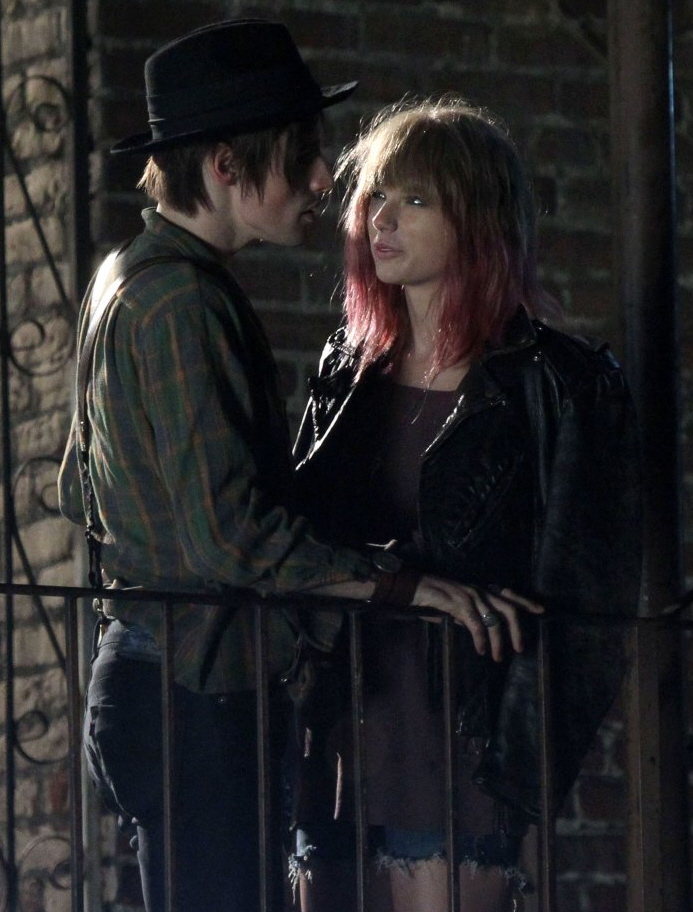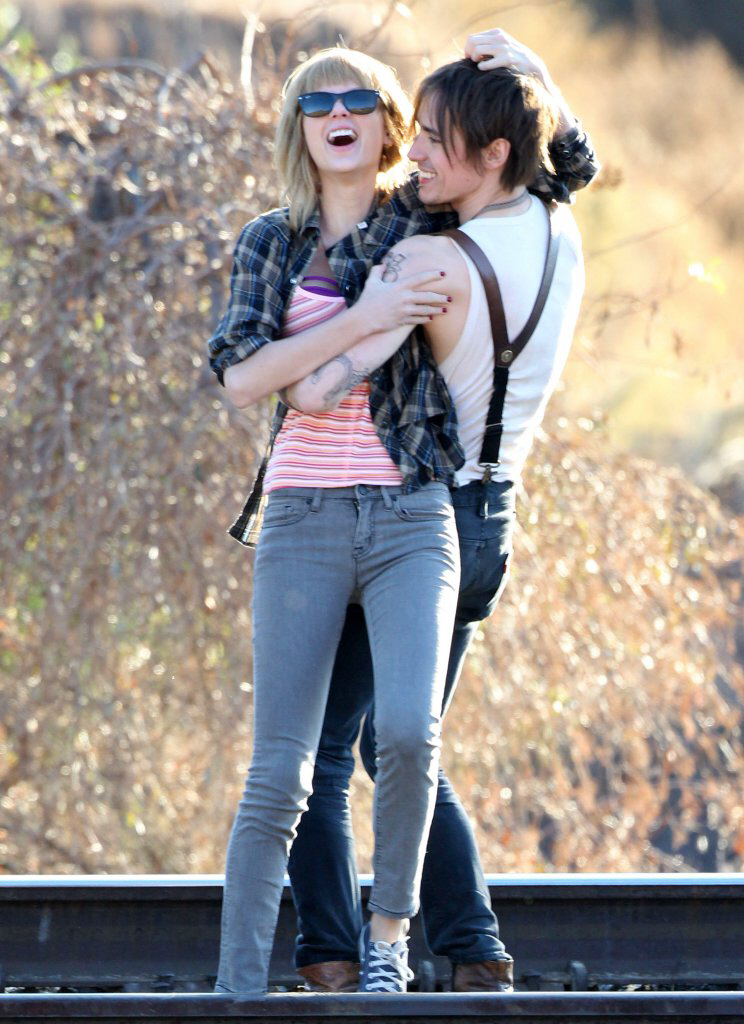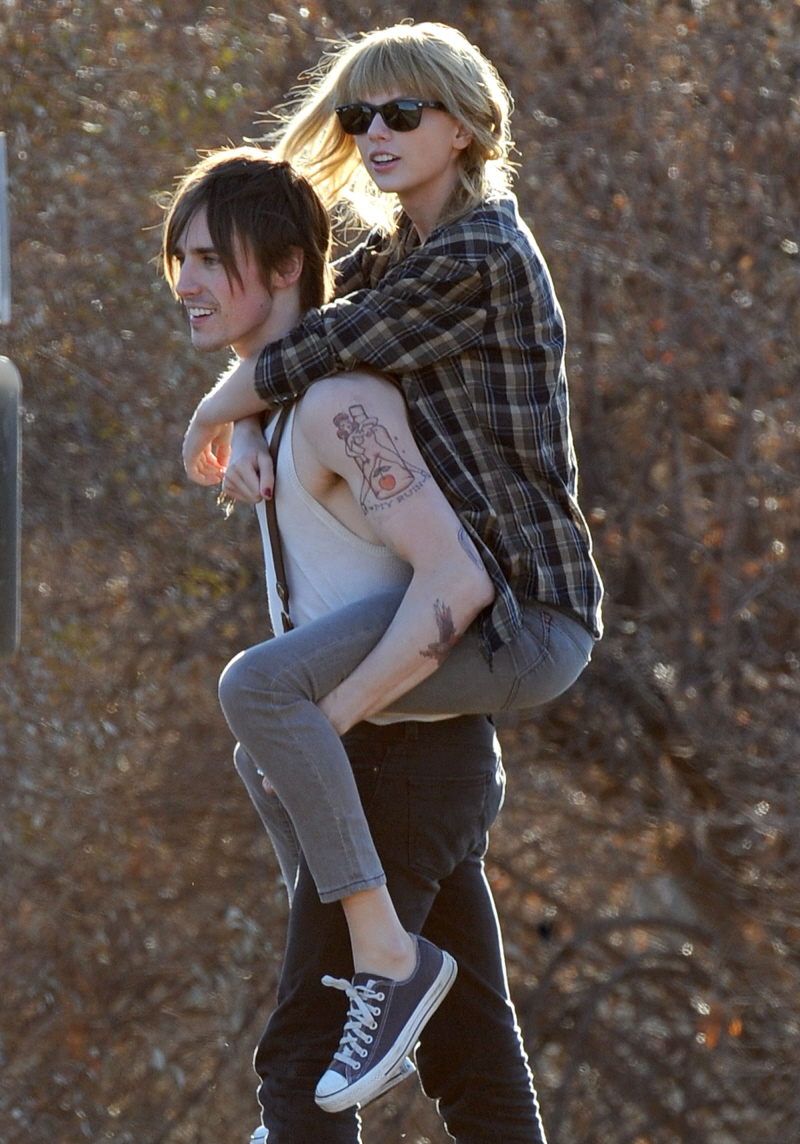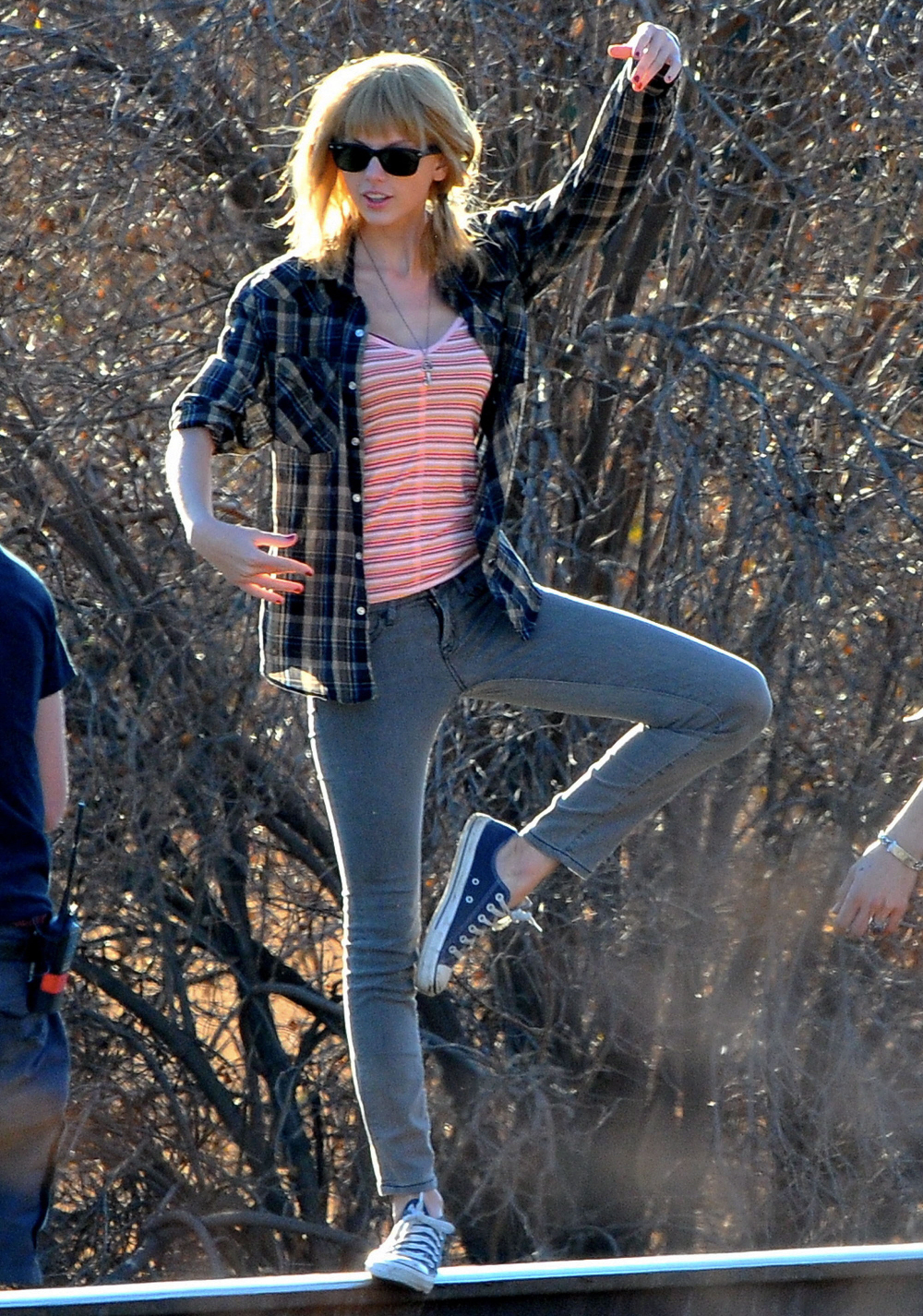 Photos courtesy of Fame/Flynet and Cousart-Rayne/JFXimages/WENN.com.