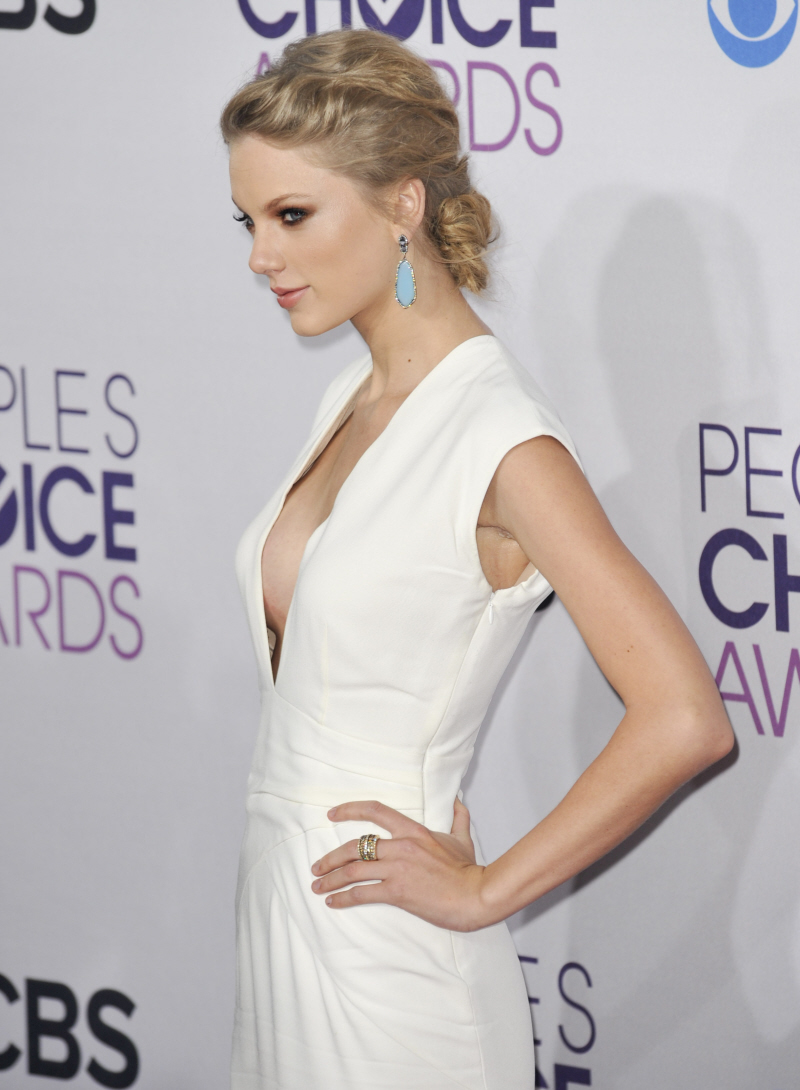 I swear, this has probably been one of the worst weeks in Taylor Swift's life. Scratch that! The whole month of January has been rotten for her. Swifty's 2013 has not gotten off to a good start. She started with a terrible breakup shortly after New Year's, then she went on to lose a Golden Globe award to ADELE! And she had to sit there while Amy Poehler and Tina Fey made fun of her! THE HORROR. Add to that, everyone is talking about her boob job too – because her relatively new rack is really noticeable, and people are talking about it a lot now. Of course, we've been on Swifty Bolt-On Watch since last May, so her bolt-ons are old news to us. She got them just before she started hooking up with Conor Kennedy. They are noticeable.
So let's continue with this "poor, poor Swifty" theme with Us Weekly's (via HL) new story on her breakup with Harry Styles. It was EPIC!
Taylor Swift and Harry Styles' romantic holiday vacation to the island of Virgin Gorda began as a fairy tale — and ended as a nightmare. After spending some romantic time together Jan. 3, the One Direction frontman decided he needed to be alone for a bit, which is where things got really messy.

"He got drunk and left Taylor on their boat for a few hours without telling her where he was going," a source tells Us Weekly.

By the time Harry, 18, and Taylor, 22, came face to face again, Taylor was reportedly "crying and furious."

The source also claims Taylor had been knocking back a few drinks herself in Harry's absence.

Then came the fight. Taylor reportedly "called him a d**k and accused him of running around with girls," an accusation the source vehemently denies. "He didn't do anything wrong!"

Taylor thought yelling at Harry, then leaving him alone on the island, would show him who's boss — but instead, it just pushed him further away!

"She wanted to teach Harry a lesson; she expected him to call and apologize," the source says. "He didn't." No, instead Harry remained on vacation to party with the likes of Richard Branson.

Taylor, who was said to be "a wreck and torn up," started texting Harry like a madwoman — but to no avail.

So why didn't he call her back? According to a source, "he thinks she's too emotional."
I don't know… can we bash her for this? Isn't this what most of us were doing when we were 18-21? Have a few drinks, get into a crazy, sobbing fight with your d-bag boyfriend ("I HATE YOU I NEVER WANT TO SEE YOU WHY AREN'T YOU SPENDING TIME WITH ME YOU SUCK") and then when you sober up a little bit you were like, "Okay, he's a d-bag, but I was acting CRAY! Let's see if he remembers what went down." Or was I alone in that college experience?
Here's another "poor Swifty" story – you know how Carrie Underwood is the February cover girl for Allure? Well, in the interview, Carrie is asked if she's friends with Taylor Swift and Carrie replies, "I'm not close to her. We run into each other at events. We're never in the same place at the same time." Ooooh… yeah. Carrie's not a fan. To be fair, I don't think Swifty likes her much either. I would love to see that girl-fight. It would be a hurricane of pageant dresses, blonde hair and crazy eyes.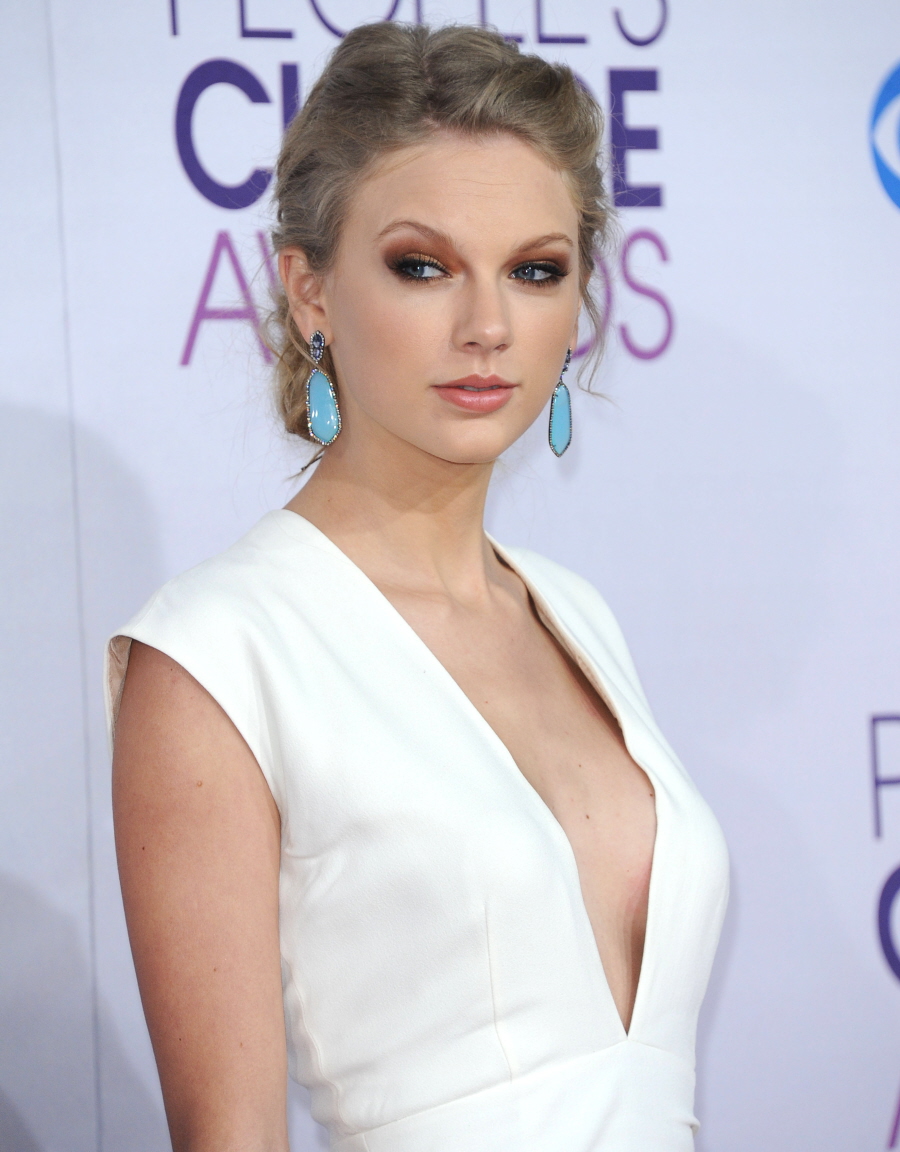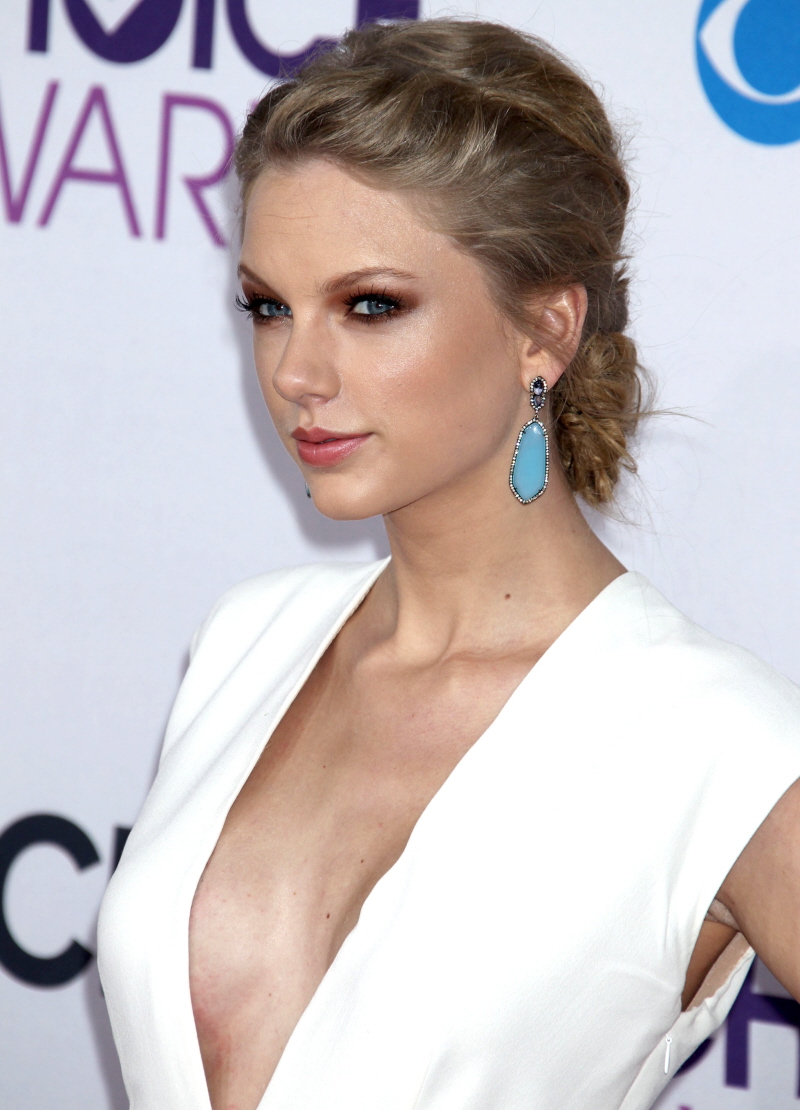 Photos courtesy of WENN, Fame/Flynet.