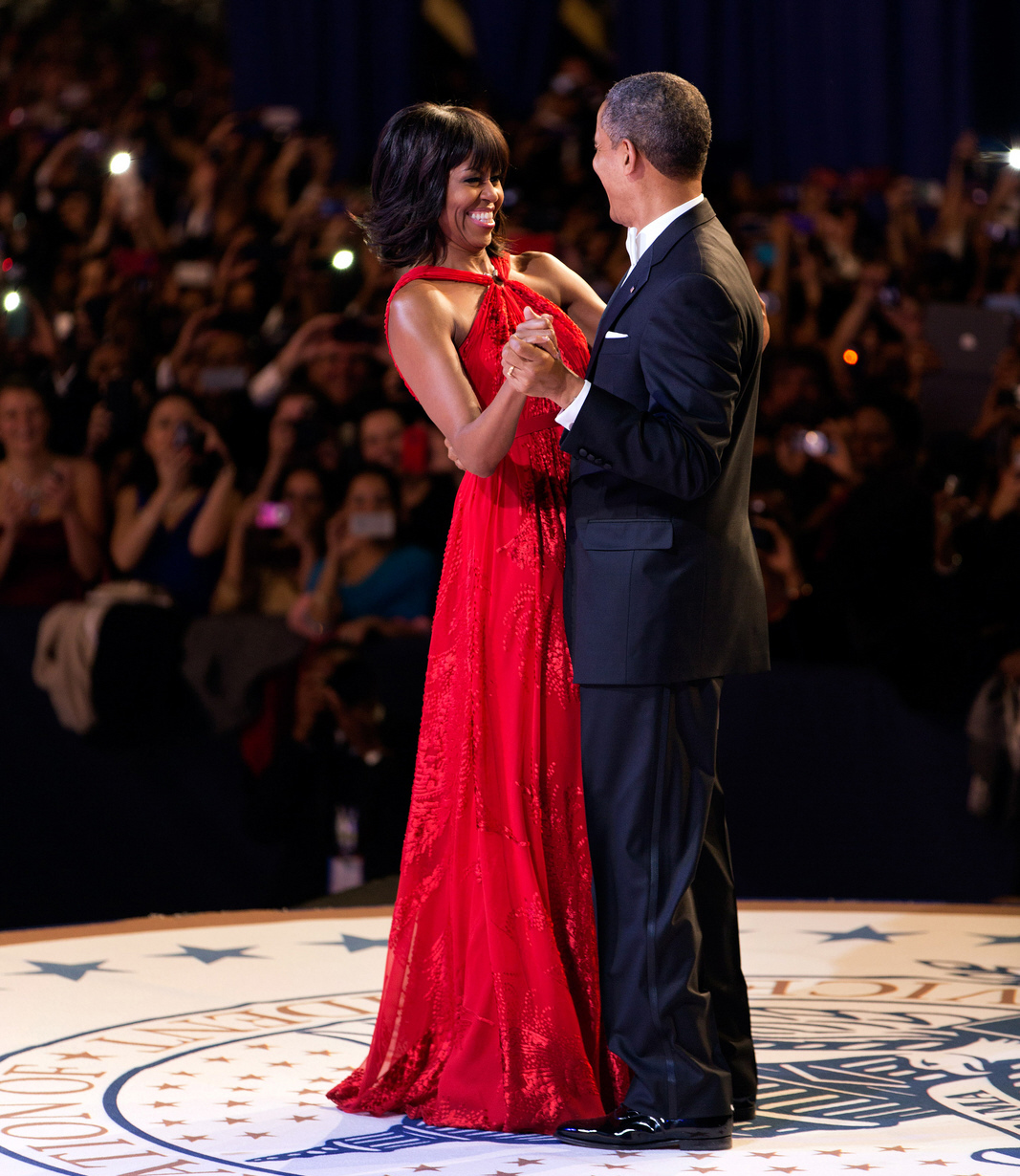 Just before Pres. Obama's second inauguration, Michelle Obama did something really unfortunate (IMO). She dramatically changed her hair and got some tragic bangs. You know I love Michelle (and Pres. Obama), and I think MO is a lovely woman. But these bangs really do not suit her AT ALL. Even Karl Lagerfeld deigned to sniff at them, commenting that they "were not a good idea." Pres. Obama even had to comment on them too, although he said he really liked them (but what else is he going to say?). So now FLOTUS is left defending her bangsy decision:
When you're the First Lady of the United States, you don't have many options if you're looking to act on a midlife crisis.

So Michelle Obama did what any woman looking to shake things up (within Secret Servce-approved parameters, of course) would do: cut her bangs.

"This is my midlife crisis, the bangs," Obama joked on The Rachael Ray Show. "I couldn't get a sports car. They won't let me bungee-jump. So instead, I cut my bangs."

And unlike many midlife crises, this one has gotten a big thumbs up from her spouse. "I love her bangs!" President Barack Obama said shortly after she cut them on her 49th birthday. "She always looks good."

Not that she needed her husband's approval, of course; though President Obama may be the leader of the free world, his wife is strictly the boss of her own hair. "I can do this," she told Ray, smiling and gesturing to her new cut. "This is all mine."
Michelle just turned 49 years old in January, so the whole "OMG, I'm turning 49, only one year left in my 40s!!" thing is a decent enough explanation. People do weird things when they're bumping up against the big 5-0. It does seem like her hair might be one of the few things she has immediate control over, so maybe we could start thinking of the bangs as Michelle's small revolution, her tiny pushback against being so over-analyzed and criticized.
…Or maybe she just wanted bangs. I don't know. Maybe we're overthinking this? Maybe she just tried something new and now she knows how she looks with them and she's going to start the long process of growing them out. Poor FLOTUS.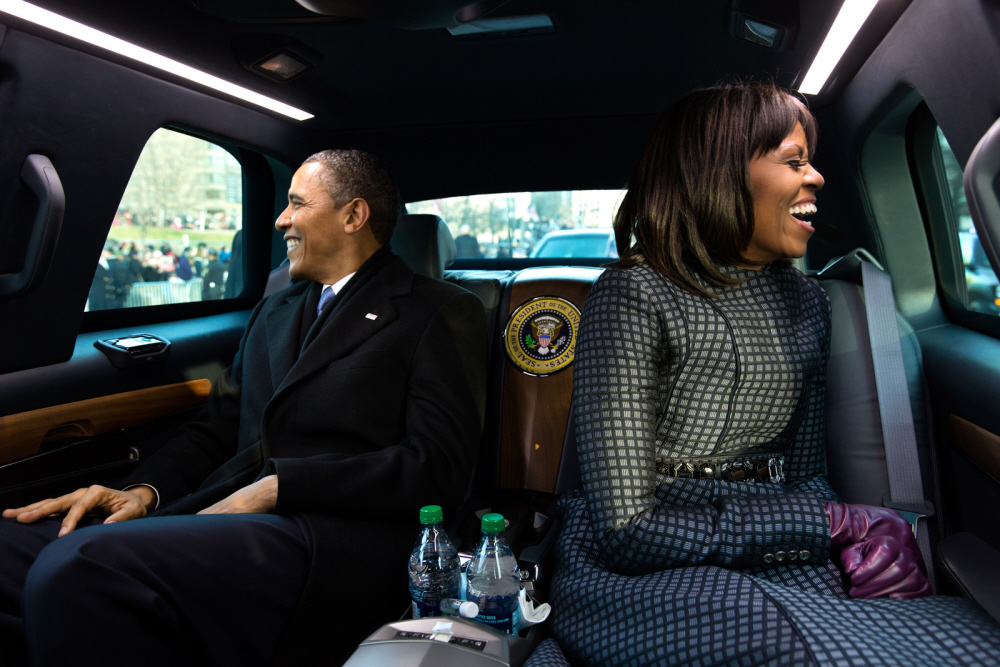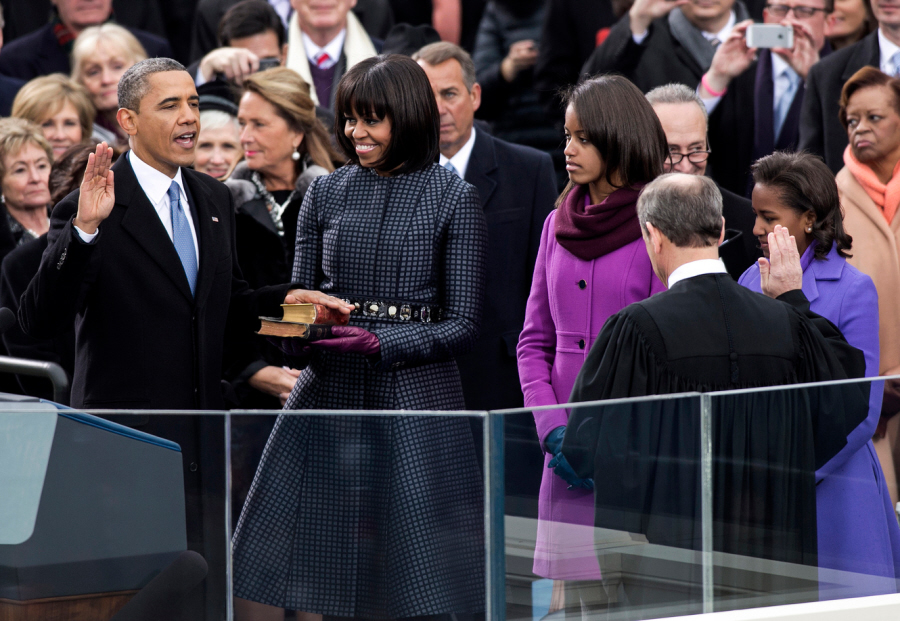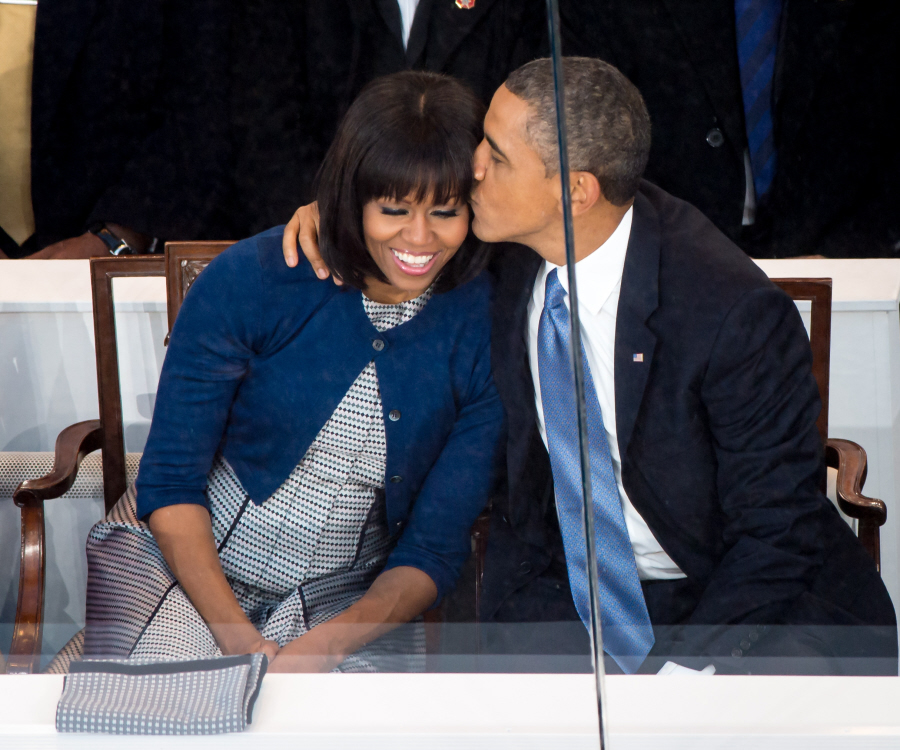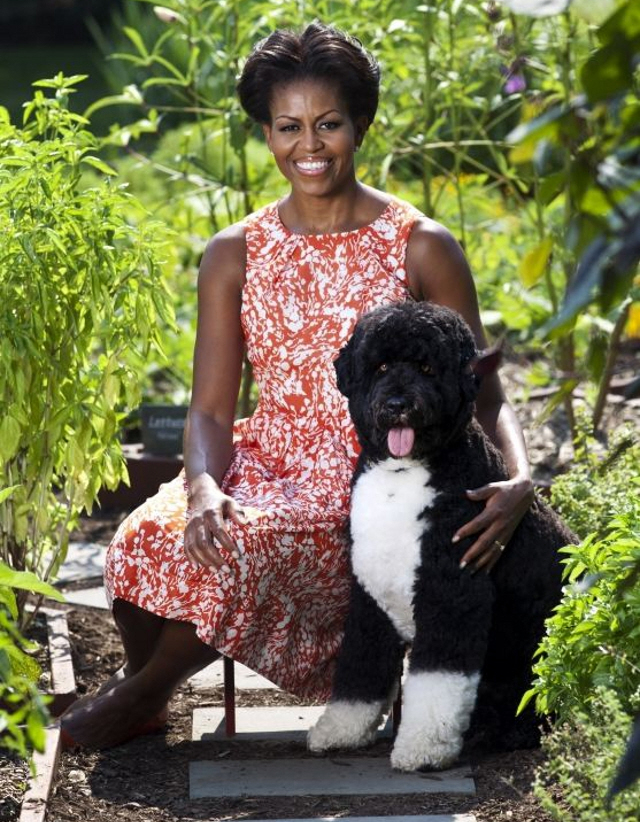 Photos courtesy of WENN, White House Flickr page.