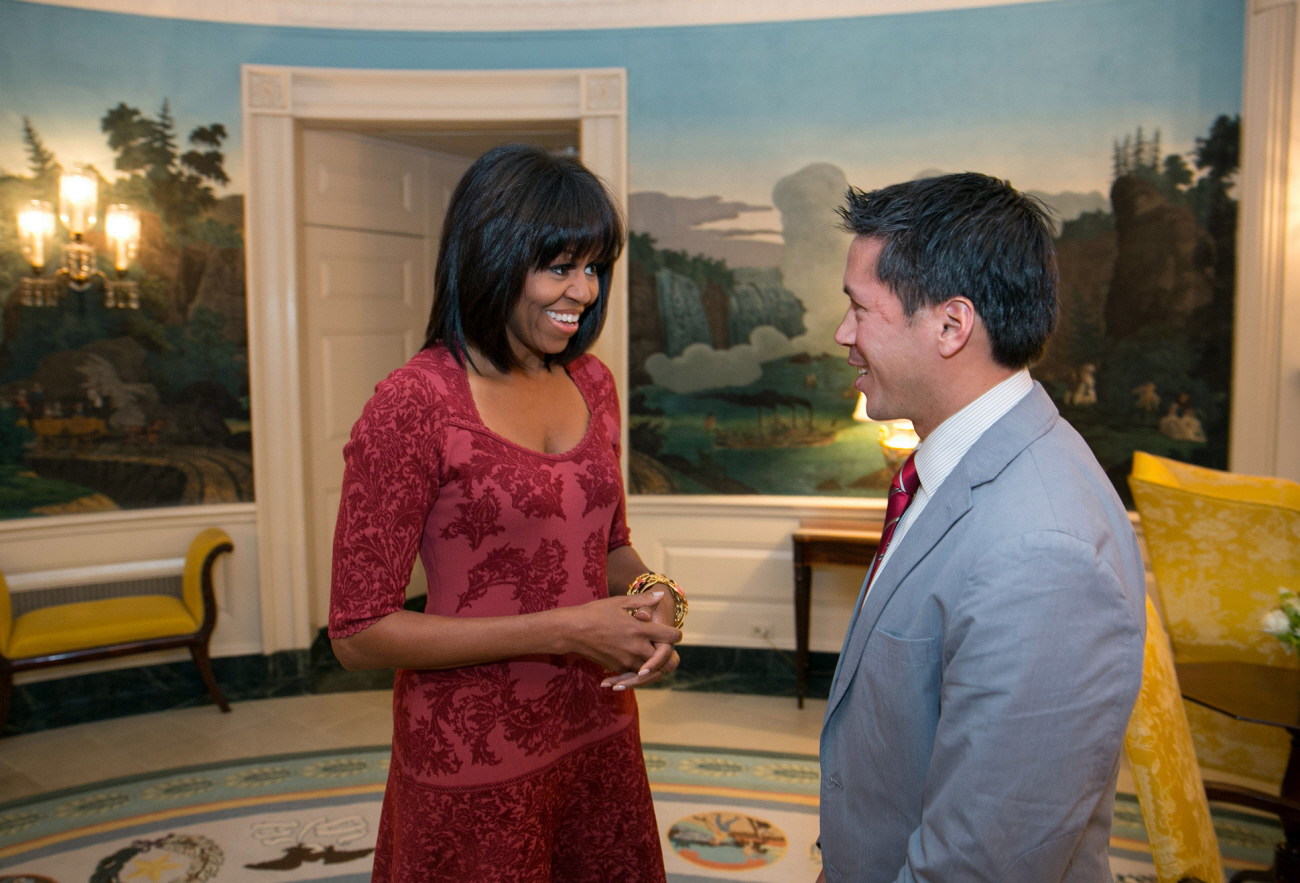 First of all, our lovely First Lady Michelle Obama finally has a Twitter!!! This makes me happy. Technically, the Twitter account is for the First Lady's office, and you'll know that she's tweeting something directly because the tweet will be signed "-mo" – just like Barack Obama's tweets are signed "-bo". You can see Michelle's Twitter feed here – she even posted her first photo, and it's epic because FLOTUS GOT BANGS.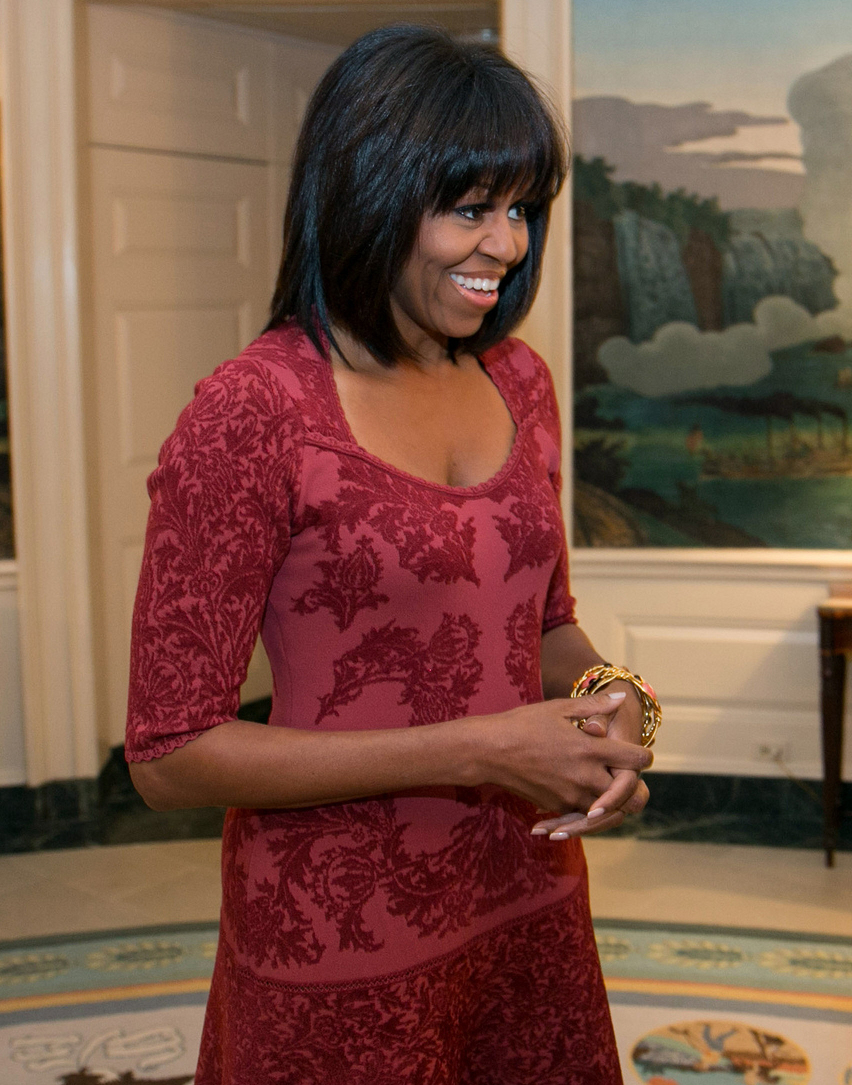 Thoughts on her bangs? I'm kind of hoping they're temporary, maybe even clip-on bangs. Maybe she wanted to try a new look for Pres. Obama's second inaugural? I'm all for Michelle Obama being sassy and trying a sassy new hairstyle, I just don't think these bangs in particular suit her face.
Anyway, I think the Office of FLOTUS decided to start her Twitter account because tomorrow, Saturday the 19th, is Michelle's National Day of Service. If you gave to the Obama campaign, you've been getting the emails about it – they've set it up like the campaign, where you can click links to find out where people are volunteering in your area, so you can volunteer with like-minded people I guess. Michelle told Us Weekly, "My parents taught me from an early age that all of us can find time to give back. And throughout my life, whenever I've volunteered, I leave feeling like I'm getting as much as I'm giving."
By the way, I've linked to this before, but if you ever want to waste hours on a magnificent time-suck, you should really check of the White House Flickr page. It has the best collection of photos!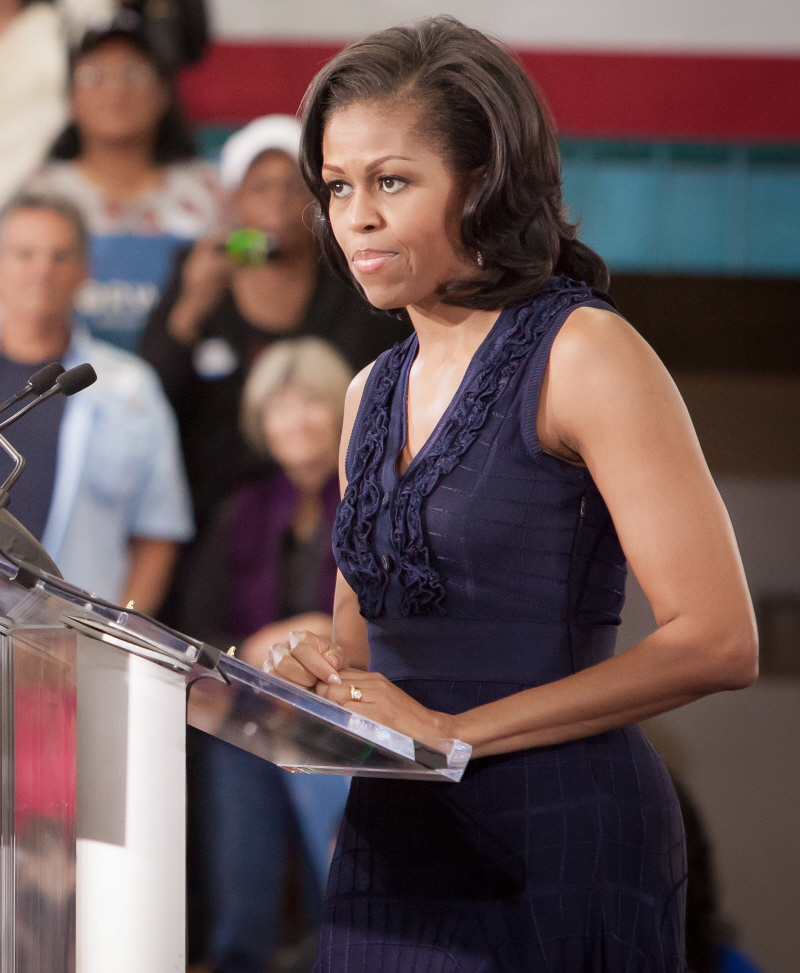 Photos courtesy of WENN, Michelle Obama's Twitter.