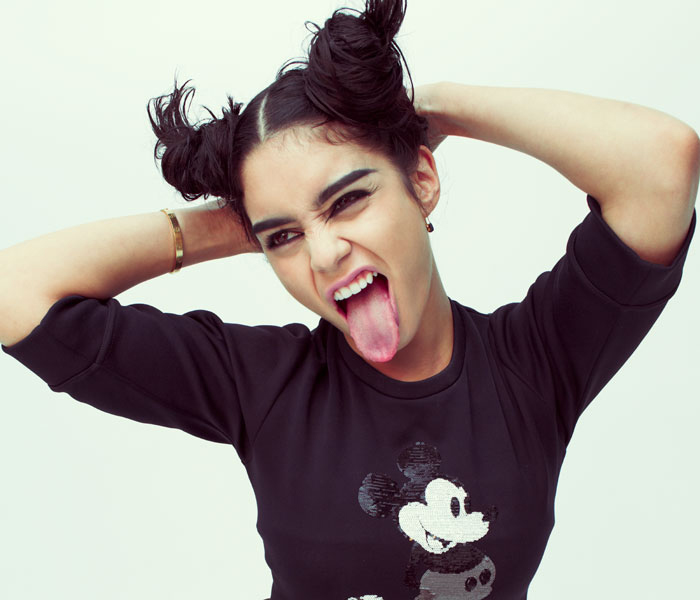 Vanessa Hudgens covers the March issue of Paper magazine (you can see the cover here), and the clear message here is "F–k Disney," which is a rather risky proposition for someone who's box-office prowess has strongly diminished since leaving the House of Mouse. Like I said yesterday, Vanessa's been itching for a breakthrough hit (for adult audiences) since High School Mustical ended in 2008. Since then, she's had three flops (Bandslam, Baastly, and Sucker Punch) and one hit (Journey 2: The Mysterious Island) that really only succeeded because of Dwayne Johnson's triceps and some cute baby elephants. So I really think that if Spring Breakers doesn't make a significant financial splash, then maybe Vanessa should take a hint and stick to Neutrogena endorsements and staged bikini photo ops.
At any rate, Vanessa worked some sort of rebellious vibe for this photoshoot. Look at these two particular shots. I realize that the stylists were probably going for "punk rocker," but I'm also getting, "I want to be the big, bad Joan Jett." If that's the vibe Vanessa was going for here, I'm sad to say that Kristen Stewart did it slightly better.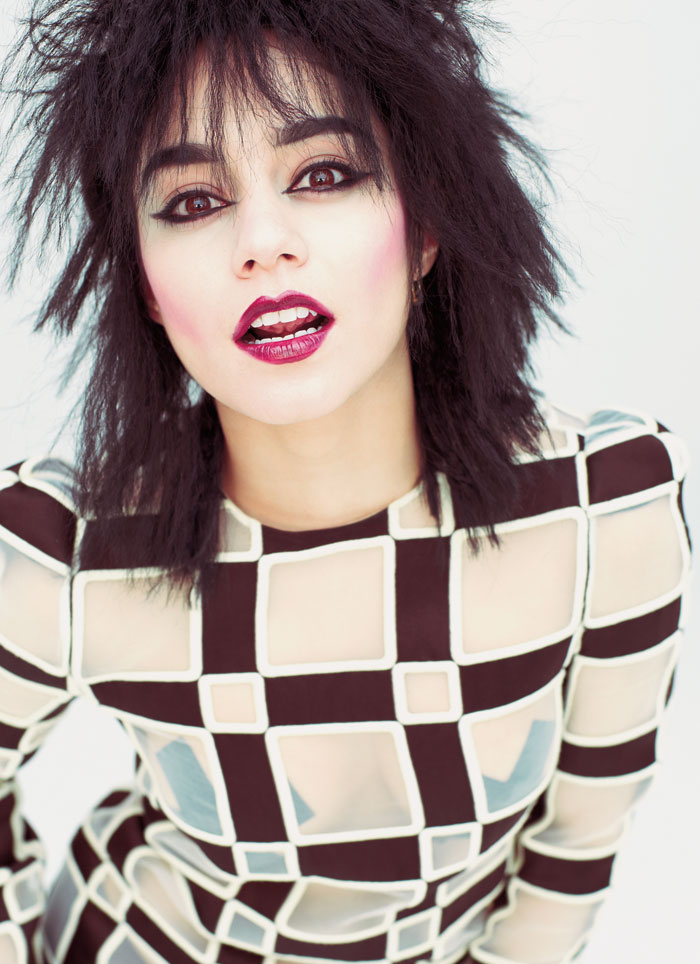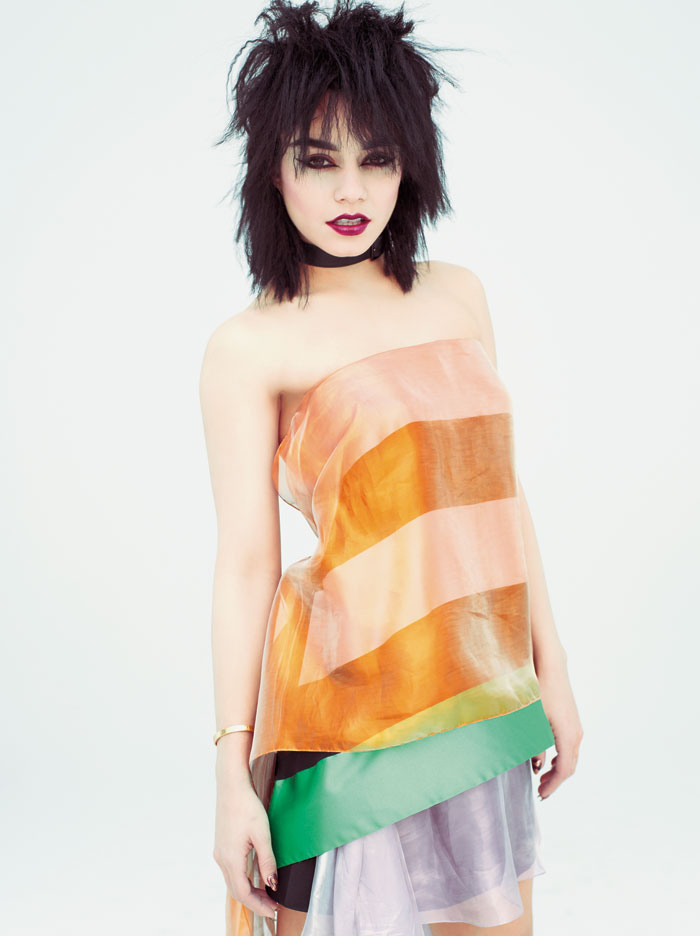 Her homeschooling included Disneyland trips: "I don't know if it was very conducive to a good learning style, but it was fun. In 10,000 hours, they say you can master anything. 10,000 hours in Disneyland and you're the queen of Disney."

On her leaked nude photos: "That was just a really sh-tty situation that sucked. That was by far the worst moment of my career."

On moving on from Disney: "It's always been hard for actors to cross that bridge but honestly, you have to hold out and do what you think is right for yourself. But I also think it is about finding someone who truly believes in you. Harmony took a really big jump in hiring me and Selena [Gomez] and Ashley [Benson]."

She wanted to work with "avant garde" James Franco: "I saw that James was already attached and I am his biggest fan. I thought, 'I need to be in this movie.') I still don't know him," Hudgens says in wonderment. "I have no idea who James Franco is. He's that into method acting. He comes on set as his character. In between scenes, he is still his character. When I first saw him, I was speechless because he just completely transformed himself. The way he talked, with that accent… Everything he does is so organic."

On playing a drug-addicted prostitute in Frozen: "Ever since I was young, I wanted to play really heavy and intense roles and really push myself in a dramatic direction. So I was like, 'A prostitute! I can play a prostitute! This is going to be exciting.'"

She's protective: "There are a lot of paparazzi outside, just so you know. So don't get freaked out and scared. Pulling a basketball cap far down on her face, Hudgens whispers, "I'm always afraid that when I'm wearing a hat, I'm just going to run into a pole or something."

She still loves Disney: "There's nothing more fun than being drunk at Disneyland," she giggles.
[From Paper Magazine]
"There's nothing more fun than being drunk at Disneyland," really? What a rebel. While I'm sure that Vanessa is a pretty sweet girl in real life, and she's certainly harmless, I think that her excitement to play a prostitute speaks to the erroneous path taken by so many young starlets in in a vain effort to be taken seriously. If one truly feels the need to play a prostitute or stripper in order to be taken seriously as an adult, then perhaps some acting classes are in order instead. Just saying.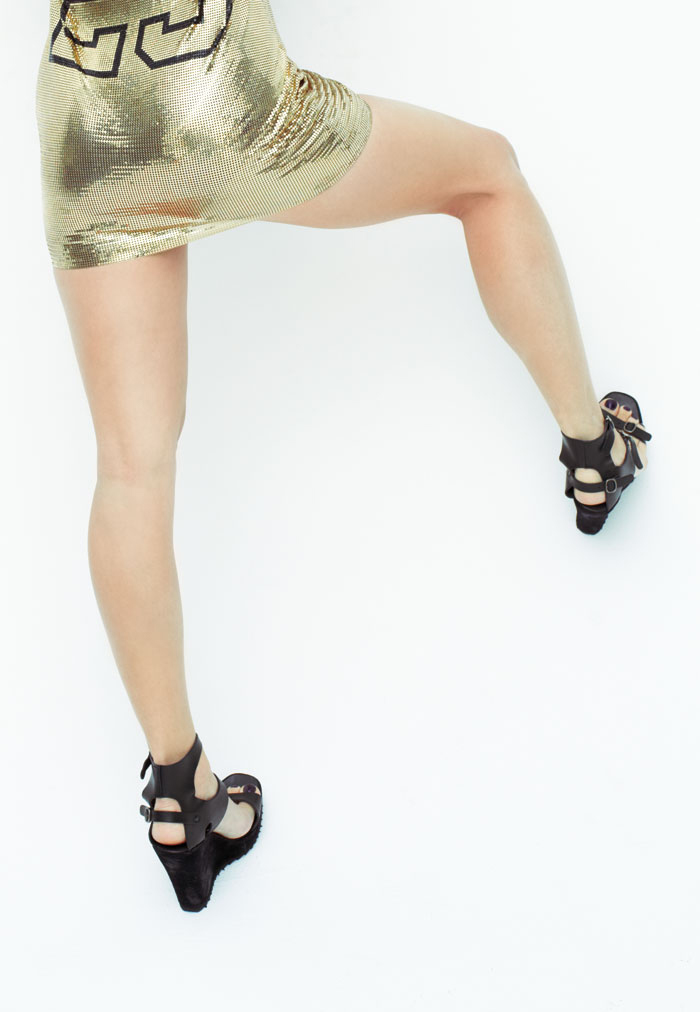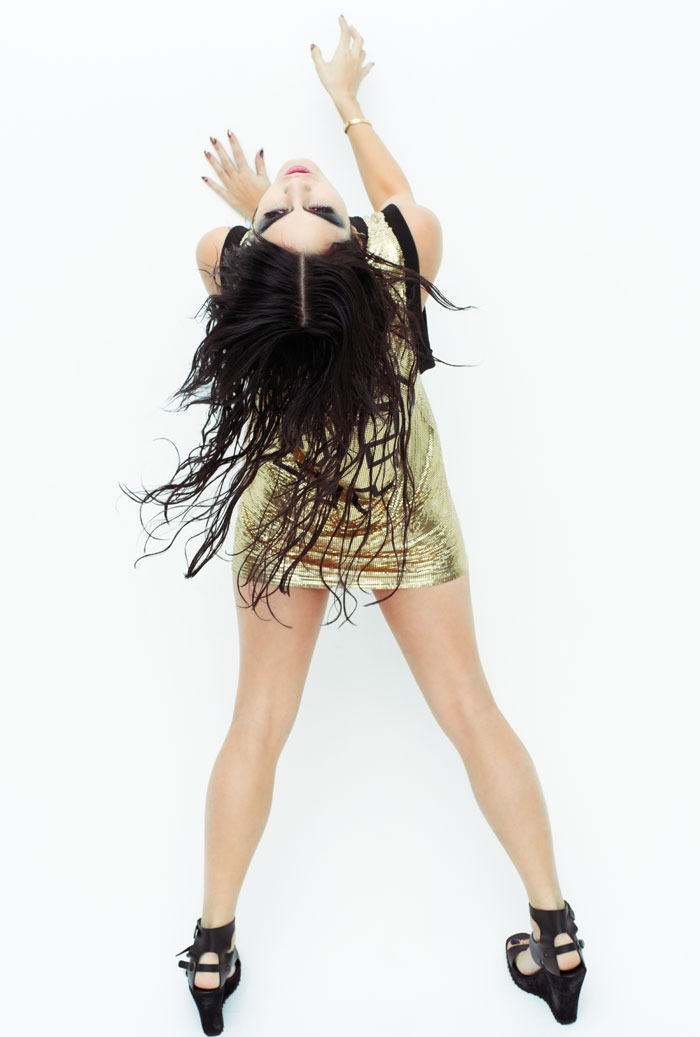 Photos courtesy of Paper Mag