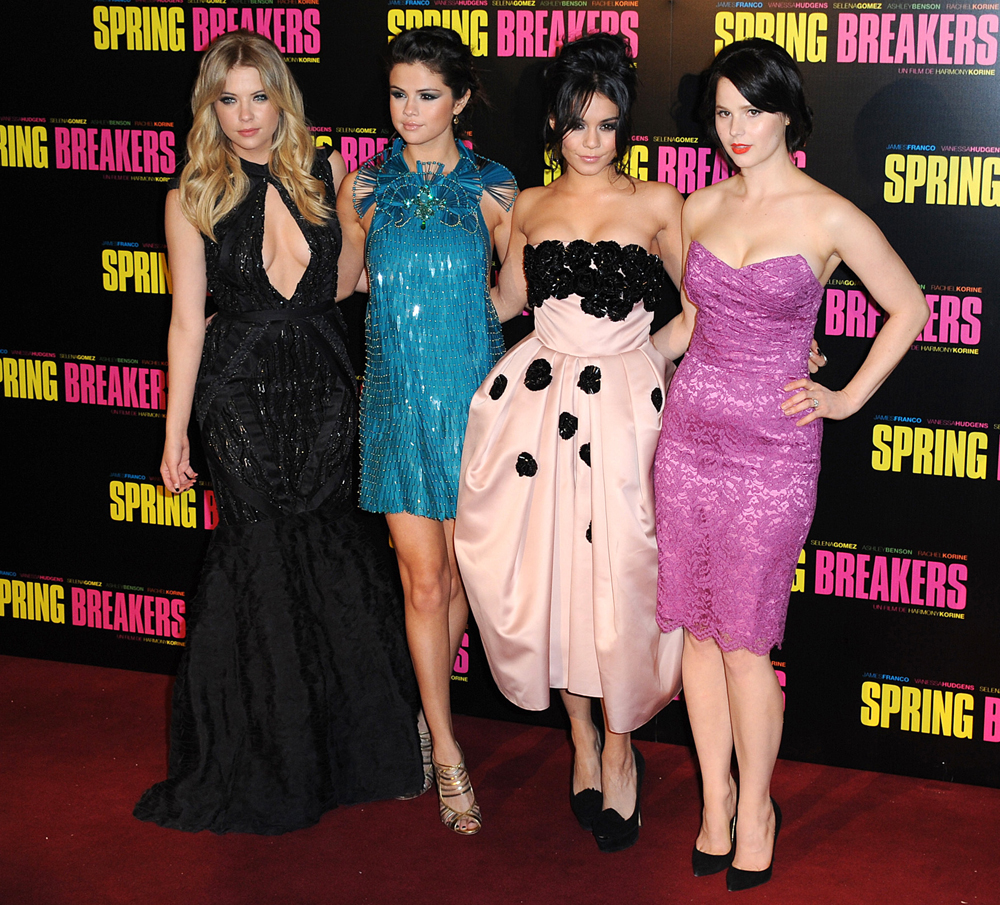 Here are some photos from the Paris premiere of Spring Breakers. Unfortunately, the insufferable James Franco was not present to show off his mad skills of deep-throating pistols because James is promoting Oz the Great and Powerful at the moment. But the girls — Selena Gomez, Vanessa Hudgens, Ashley Benson, and Rachel Korine — were on the scene and fully decked out to impress (unlike the movie, probably). Selena recently told MTV that she didn't mind wearing a bikini throughout her role: "It was so funny. The rest of the girls were in the trailer doing crunches. I didn't mind. I didn't care." She really wants this to be her breakout role, but Vanessa Hudgens has been trying to do the same thing ever since High School Musical 3 came out in 2008. We'll see how it goes. I don't think that Harmony Korine does Disney is going to be as successful in obliterating good girl images as Vanessa and especially Selena would hope, but let's talk about fashion.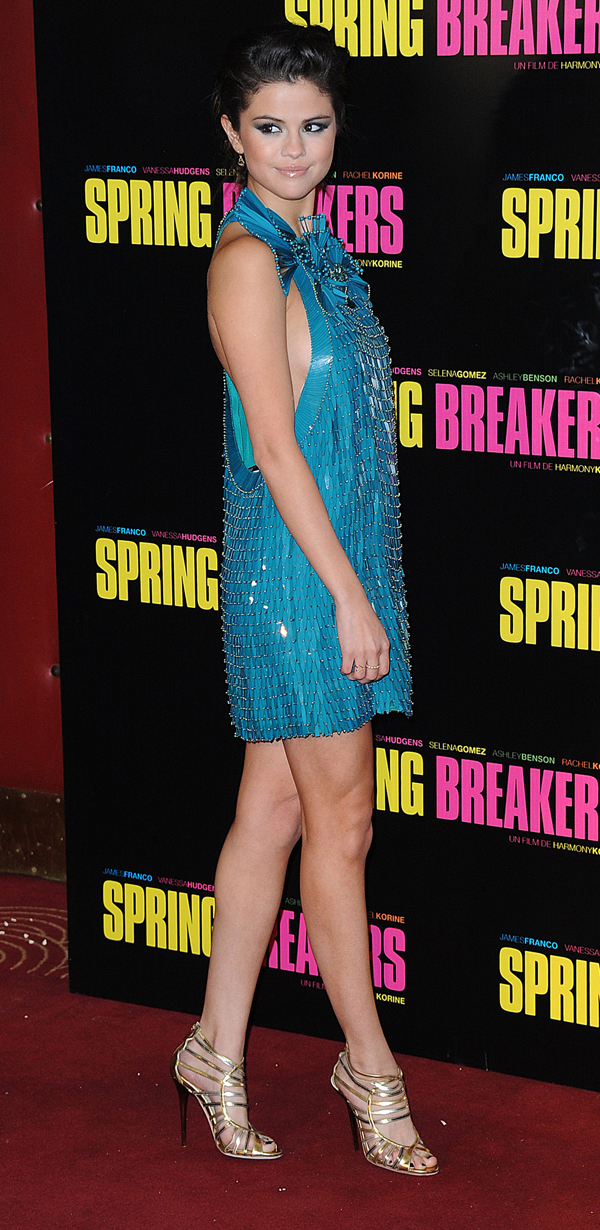 Selena went with a spangly blue Gucci dress that she paired with Jimmy Choo heels. The look is slightly more grown-up than we're used to seeing Selena appearing, but the amount of skin shown is quite deceptive. Selena's highlighting her long, lean legs and flashing a little bit of side boob, which isn't so bad. I actually like this dress on her. Selena's 20 years old now, so I guess coddling her (stylewise) is getting a bit old as at this point. She's got a baby face, but maybe that will eventually disappear.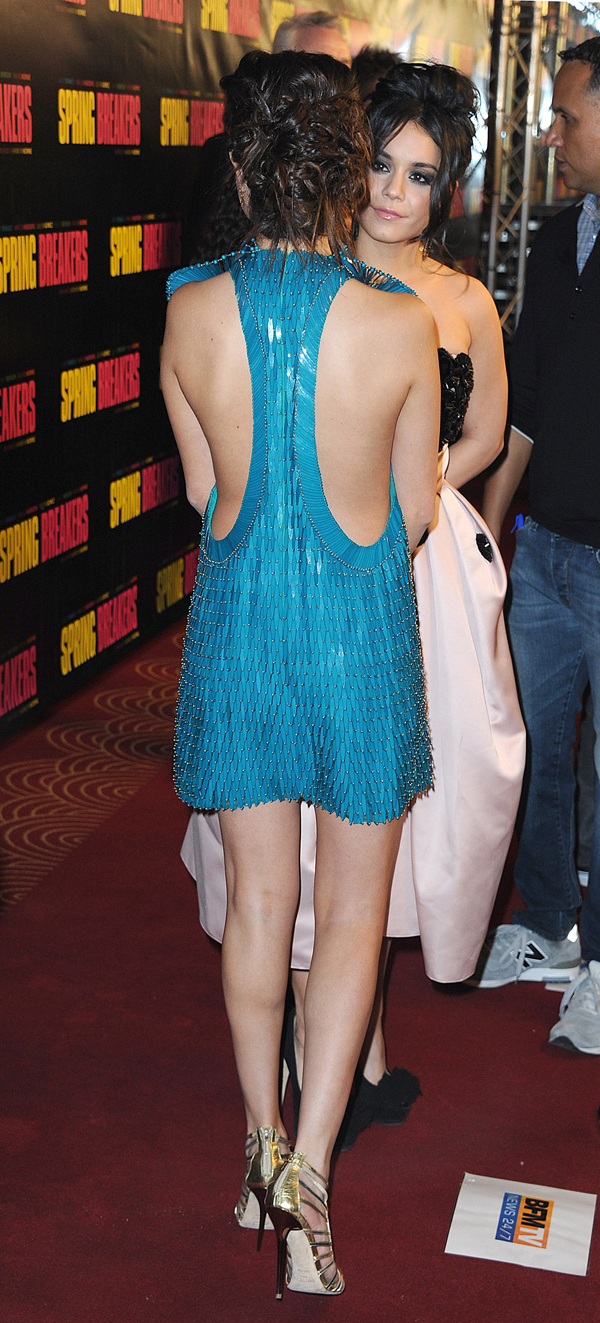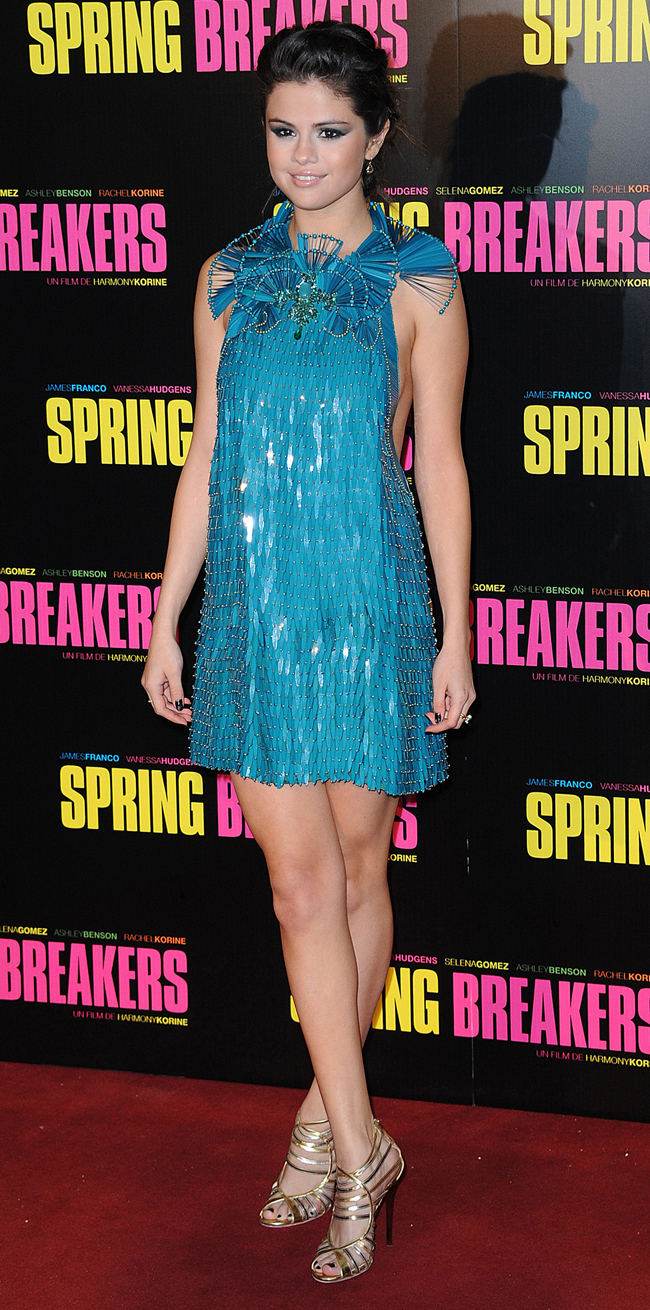 Vanessa went with a full-on ball gown in this Rafael Cennamo dress. Why so formal? This is a movie where she shows off her cute butt in a bikini for most of her screen time. I'm thinking that Vanessa's booty is probably the highlight of all of Spring Breakers, but that doesn't mean this Harmony Korine exploitation flick will do anything for her career. She should have taken it down a notch and gone with a cocktail dress.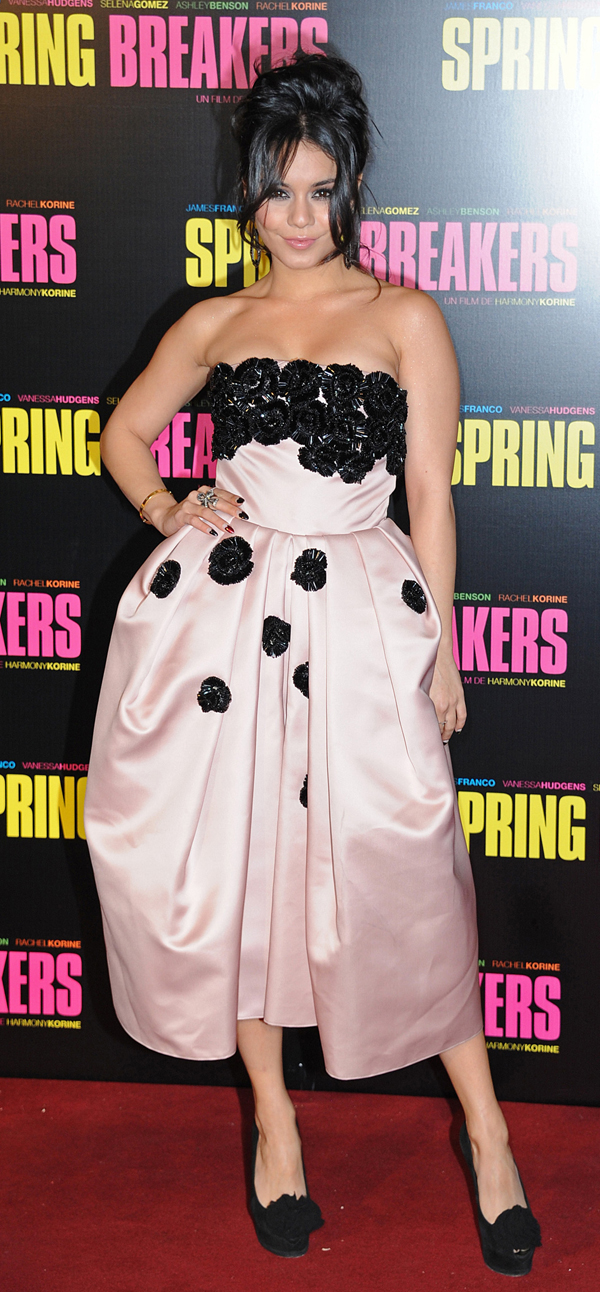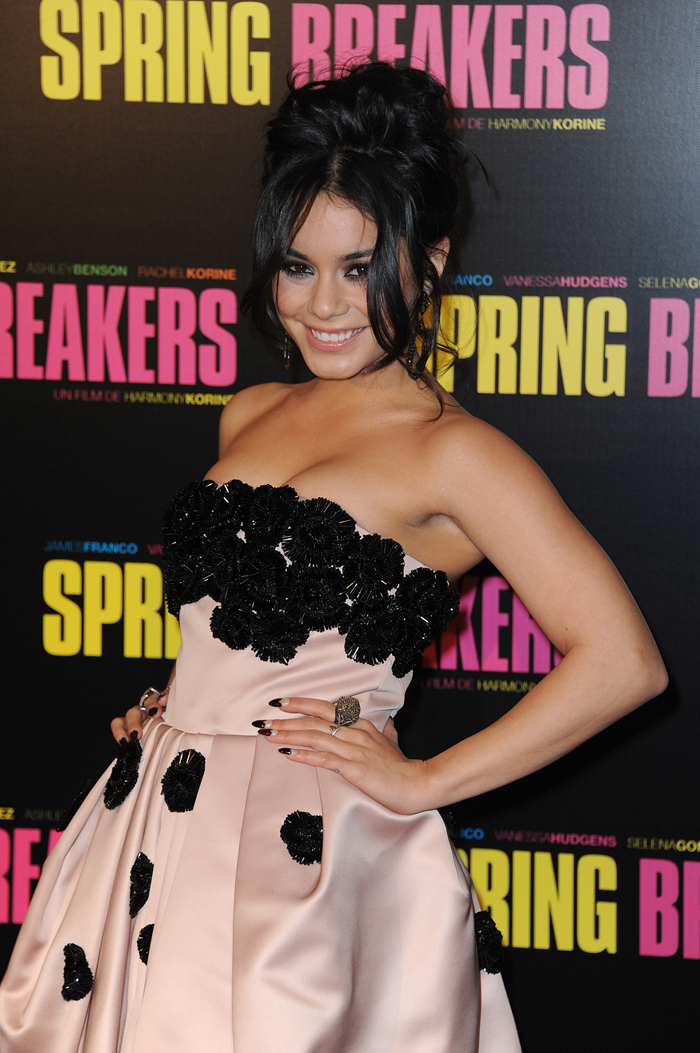 Photos courtesy of WENN