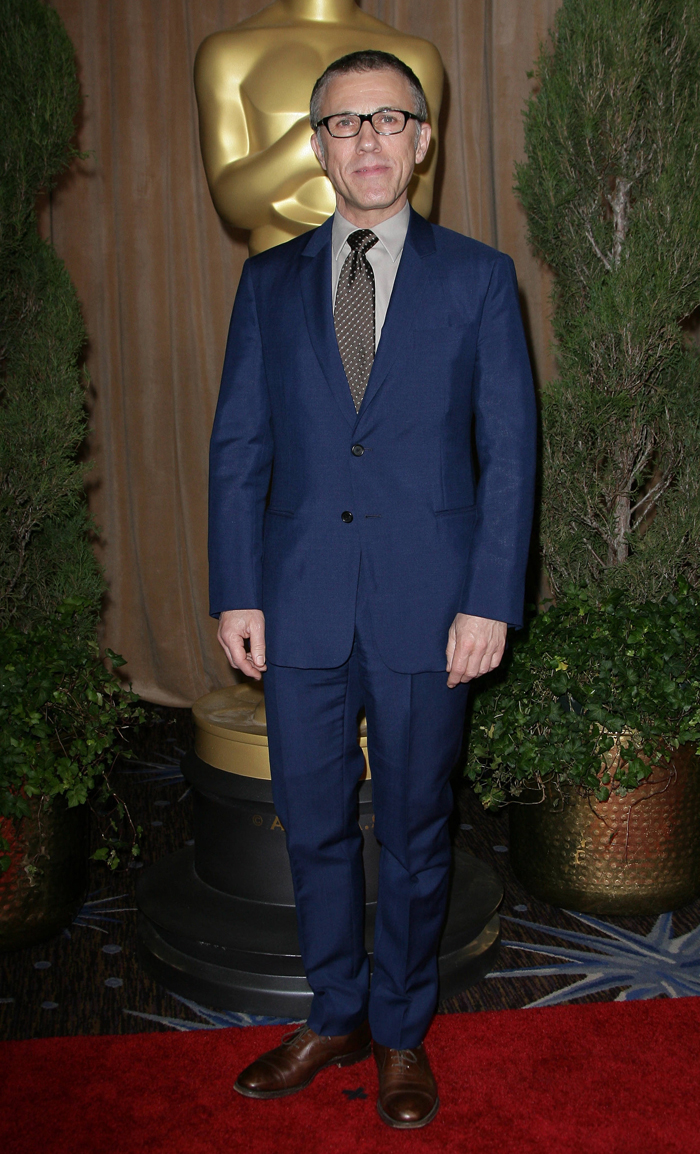 Congratulations to Christoph Waltz! He has just won his second Best Supporting Actor Oscar for his role as dentist/bounty hunter Dr. King Schultz in Django Unchained. This category was particularly hard to call this year since all of the nominees are previous Oscar winners. De Niro hasn't won an Oscar since 1980 (Raging Bull) and hasn't been nominated since 1992 (Cape Fear) until now (for Silver Linings Playbook), and some media outlets were really thinking that it would be De Niro's year because he's finally made something of a comeback to respectable movies.
But alas, that silver-tongued Austrian has thwarted the De Niro plan, and I couldn't be more pleased for Waltz's victory even though it's unusual that the Academy would reward him so strongly again merely three years after his first Oscar for Inglourious Basterds. It's nice to see that villains aren't the only ones rewarded in this category because his Schultz character was such a good guy.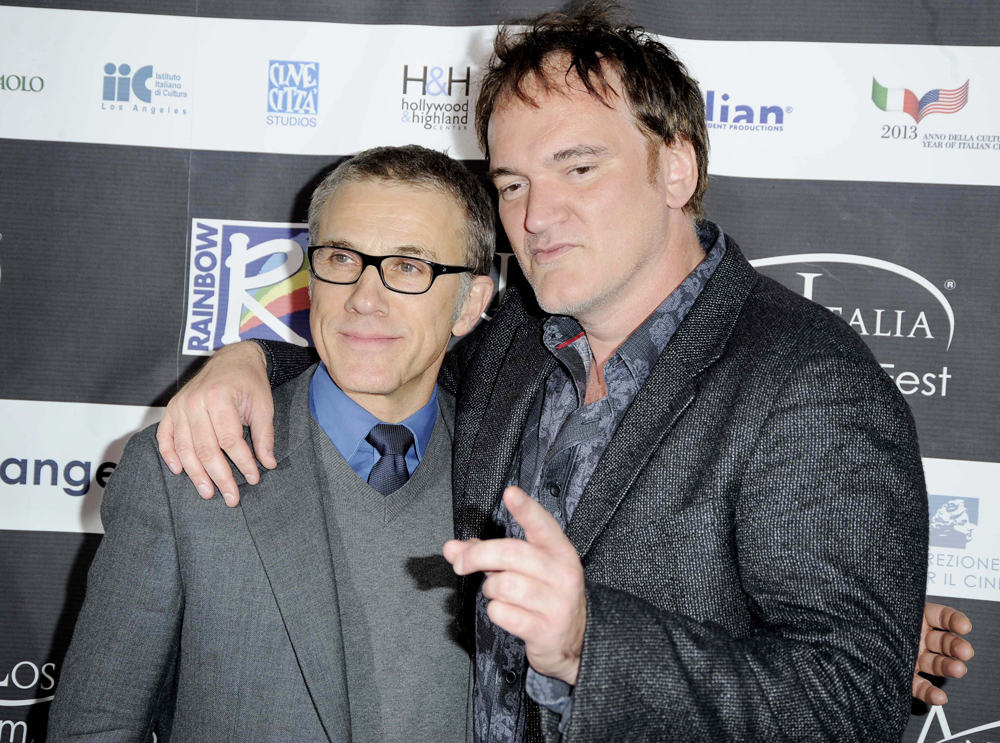 Once onstage, Christoph immediately gave "my respect" to all his fellow nominees (and his gesture was followed by much applause). He kept his speech short and sweet, but he made a point to say that "My unlimited gratitude goes to Dr. King Schultz … and, of course, his creator, Quentin Tarantino." He and QT are quite a team, and hopefully, QT will win for Best Original Screenplay later tonight. Hurray for Christoph and Quentin!
Update: Quentin won too! He was so pleased and declared this year "the year of the writers." Man, he's going to get so baked tonight.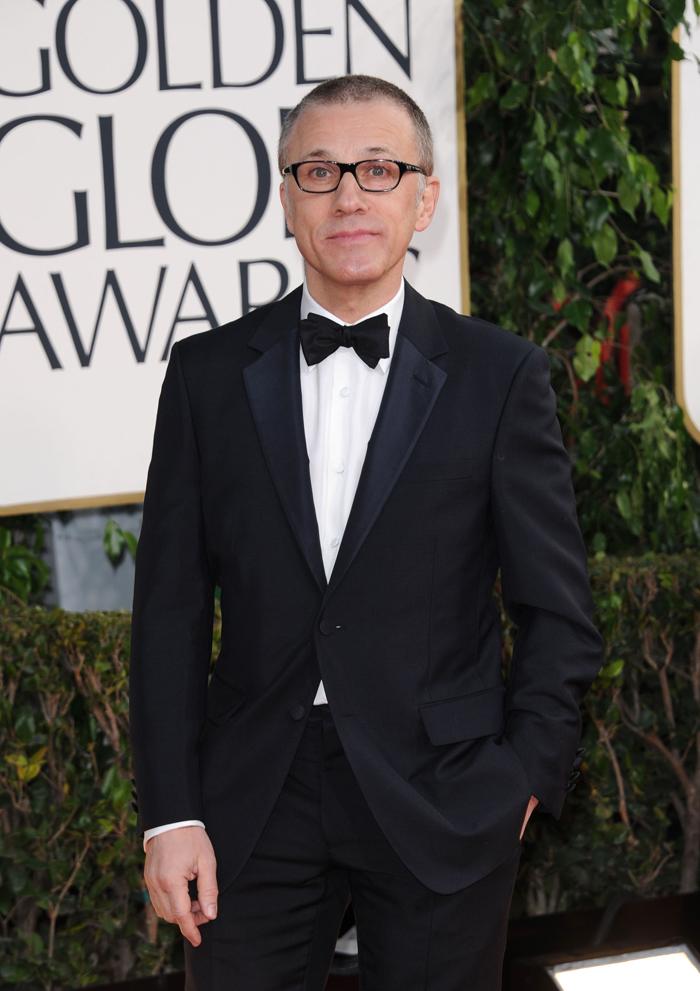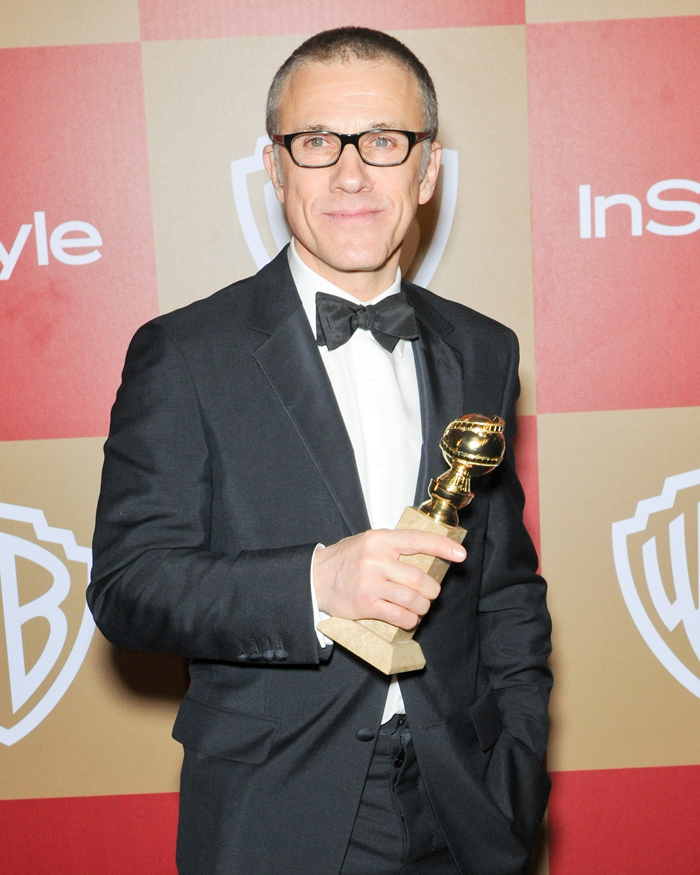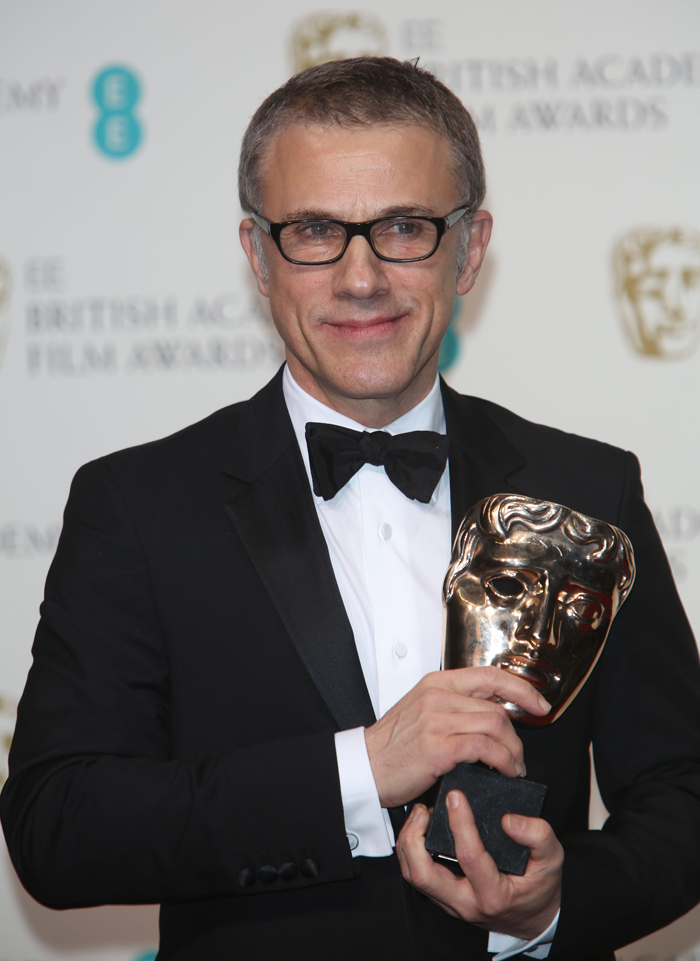 Photos courtesy of WENN