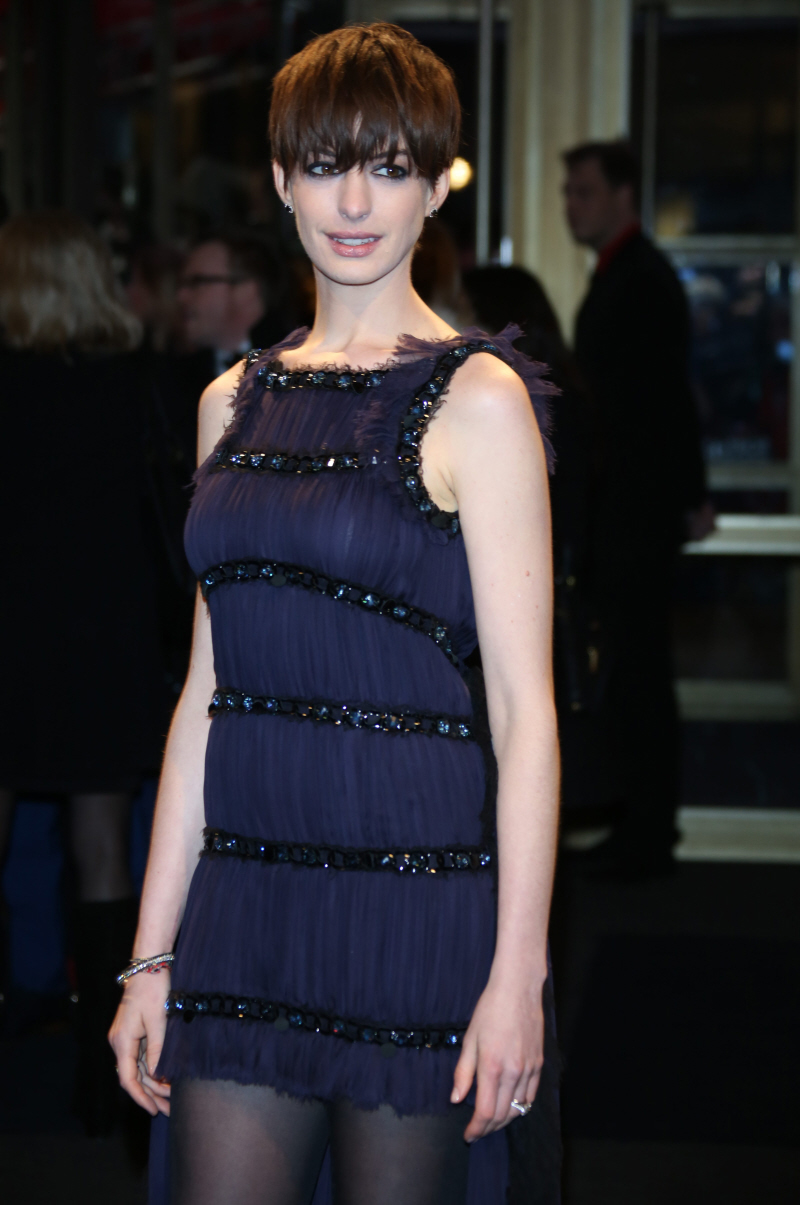 This was the big given of the Oscars, Anne Hathaway's victory in the Best Supporting Actress category. It was a pipe dream to think that Sally Field or Amy Adams or Jacki Weaver or Helen Hunt would have a chance. That didn't stop Anne from campaigning like a lunatic for (literally) the last seven months, nor did it stop her constant barrage of gaspy little-girl-voiced acceptance speeches. She became the girl everyone loved to hate. But I still liked her! But even I, a Hathaway apologist, struggled to love her tonight.
First of all, we need to have a word about her nips (which now have a Twitter account). I know, I know. We should be above it. And we'll definitely talk about more tomorrow with the fashion coverage. But you'd think that coming into the Oscars as a guaranteed winner, Anne would have been careful to avoid being so… exposed? I could draw her breasts from memory at this point. I just think she seemed so… trashy. First the Oscar Beav and now the Oscar Nips.
As for Annie's speech…well, of course she rehearsed it. You could tell that she had been practicing and timing it. She remembered everybody and she executed a perfectly out-of-breath little girl voice. She gave special thanks to Hugh Jackman (that seemed genuine – they love each other) and to her husband, who… I mean, let's not judge a book by its cover, maybe? I didn't really understand how Anne ended it on a note of, like, "let's make the world a place where no woman has to prostitute herself" like that's some issue that Anne has been actively engaged in? She's barely mentioned that "issue" in interviews. But sure. I get it. She wanted to say "something" bigger than thanking her manager.
So… this is the end of AnnE's Oscar campaign. Will you miss her? I think I'll miss her. She was just so extra.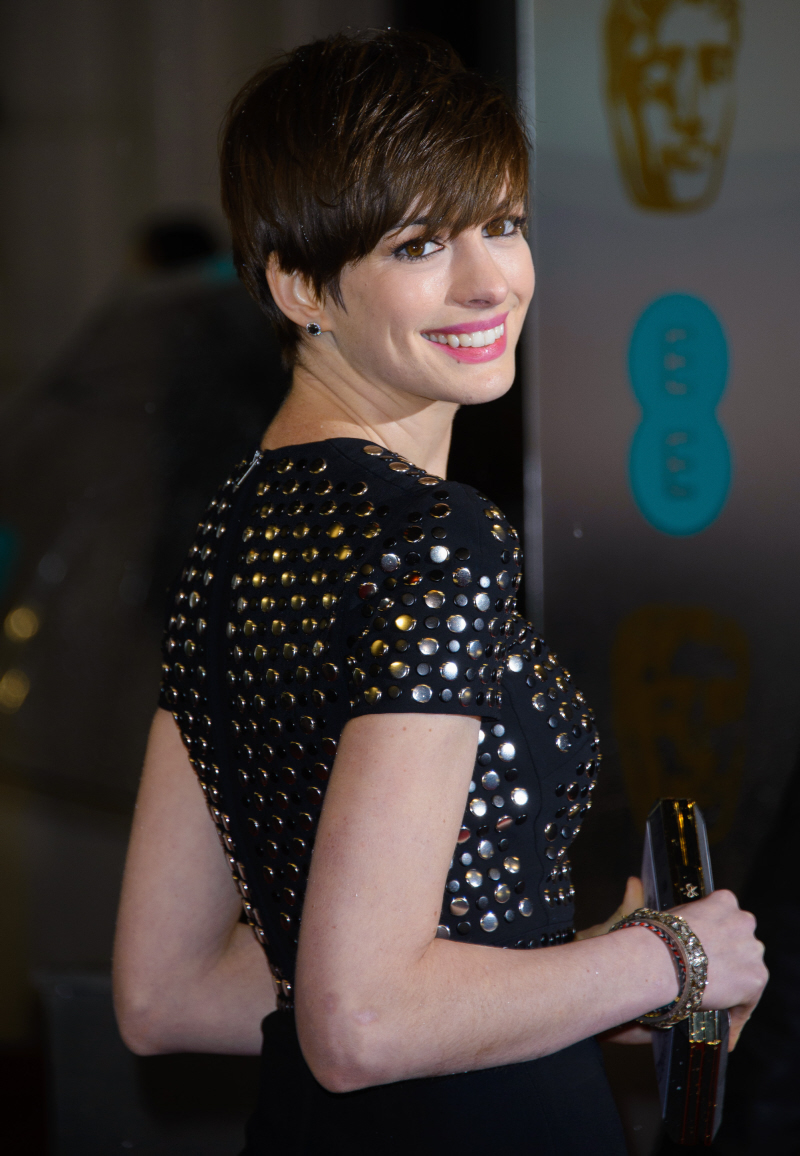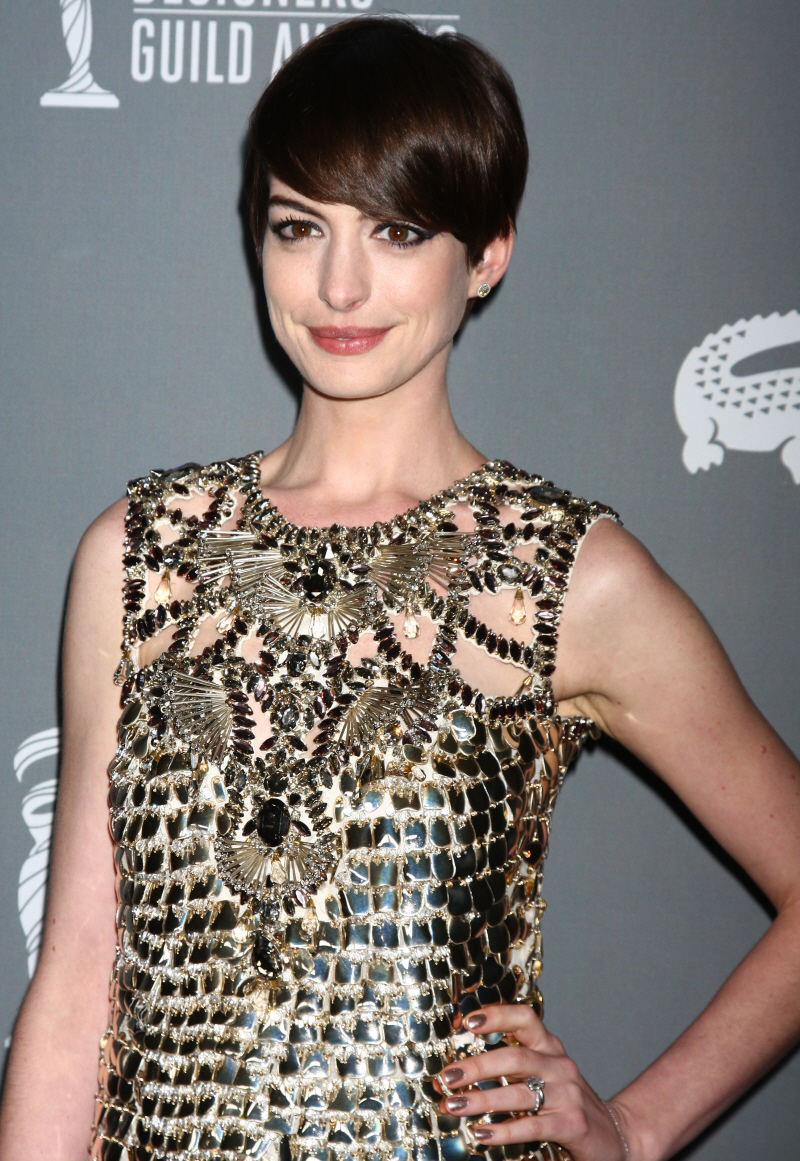 Photos courtesy of WENN.