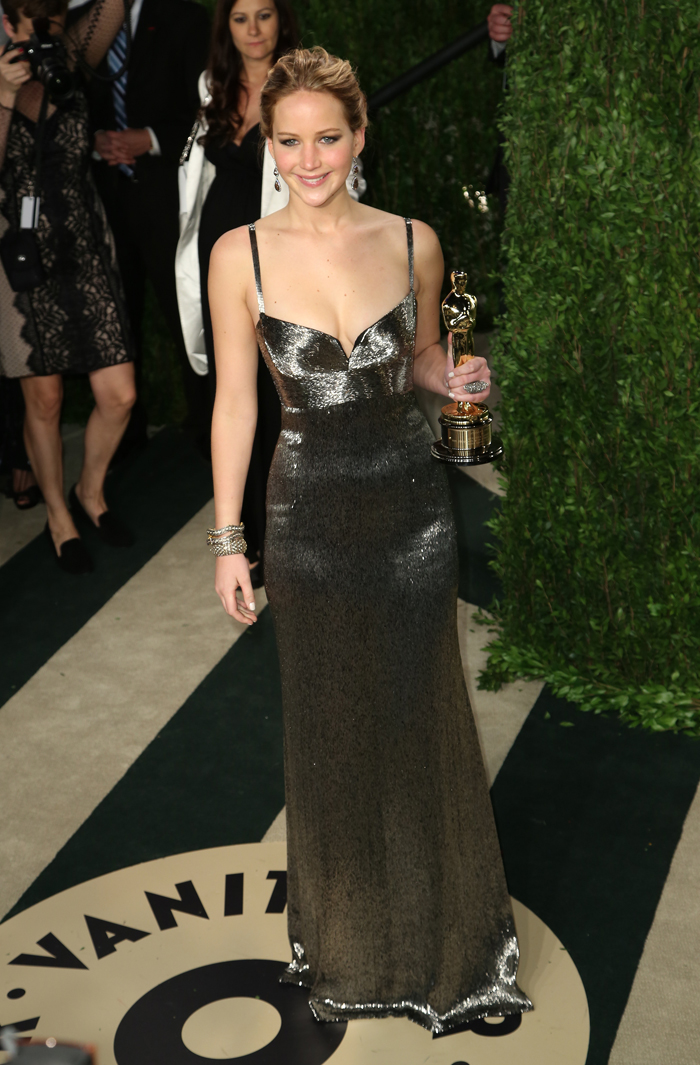 Yowza. Jennifer Lawrence killed it at the Vanity Fair Oscar party after her rise (and fall) on the way to claim her gold-plated statuette. This gown is Calvin Klein, and this is how you do shiny and metallic well … unlike Halle Berry's dress for the evening. Does anyone actually think this dress would have looked better at the awards ceremony itself instead of the poufy Dior ball gown? It would have never happened though because Jlaw's contractually obligated to wear Dior to most major events now, but a girl can dream.
This was JLaw's night, and she clearly enjoyed the hell out of herself in this dress that highlighted every curve on her body. Everything about this look — from the fit to the hair and makeup to the simple yet bold jewelry (even the statement ring) — is perfection here. I dare you to find a flaw. Finally, her stylist got it all right at the very last possible moment of the awards season.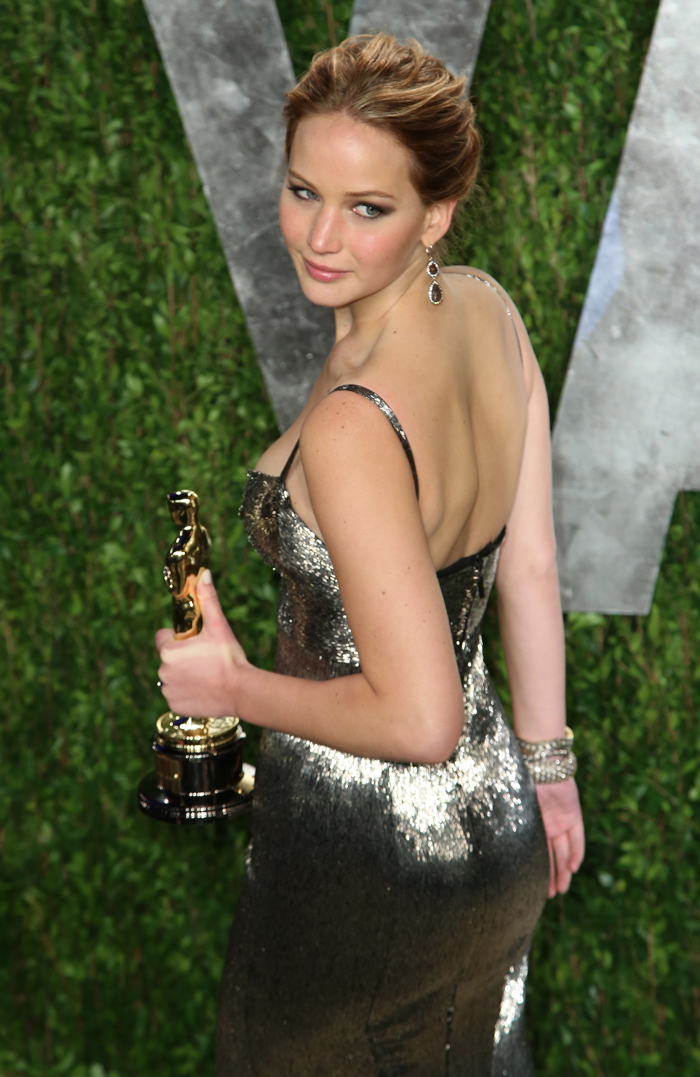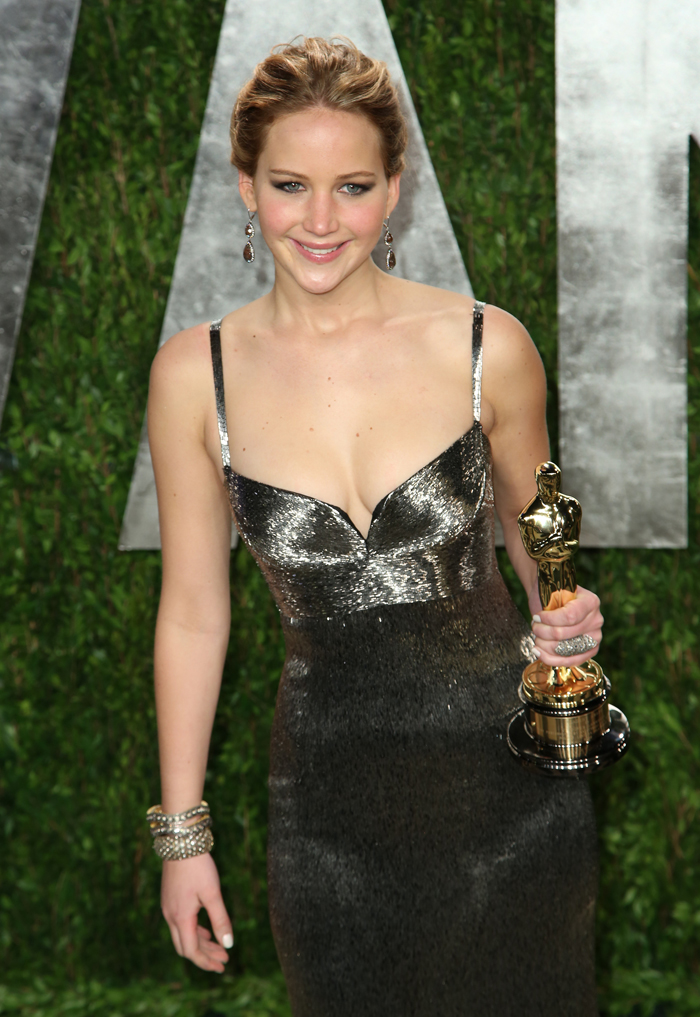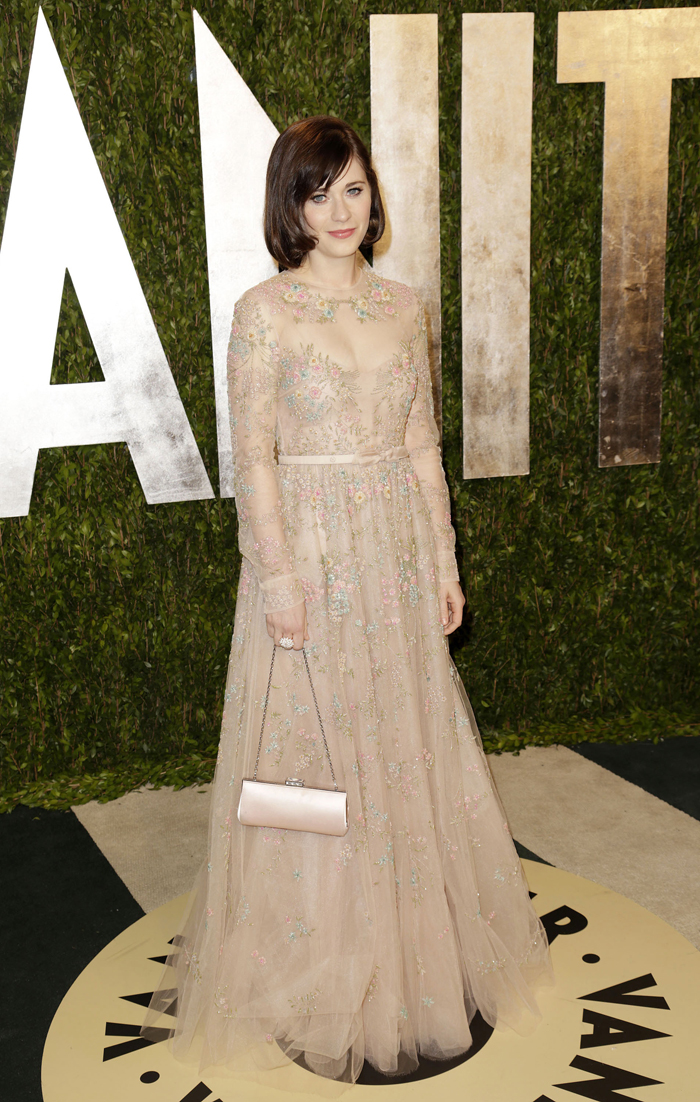 Zooey Deschanel didn't look at all like her usual whimsiquirkalicious self in this drab Valentino dress. It's a pretty dress, but it didn't jump out and (obnoxiously?) grab you like most of Zooey's wardrobe. Honestly, she looked kind of miserable, and the dress really swallowed her up. Her new haircut is really cute though!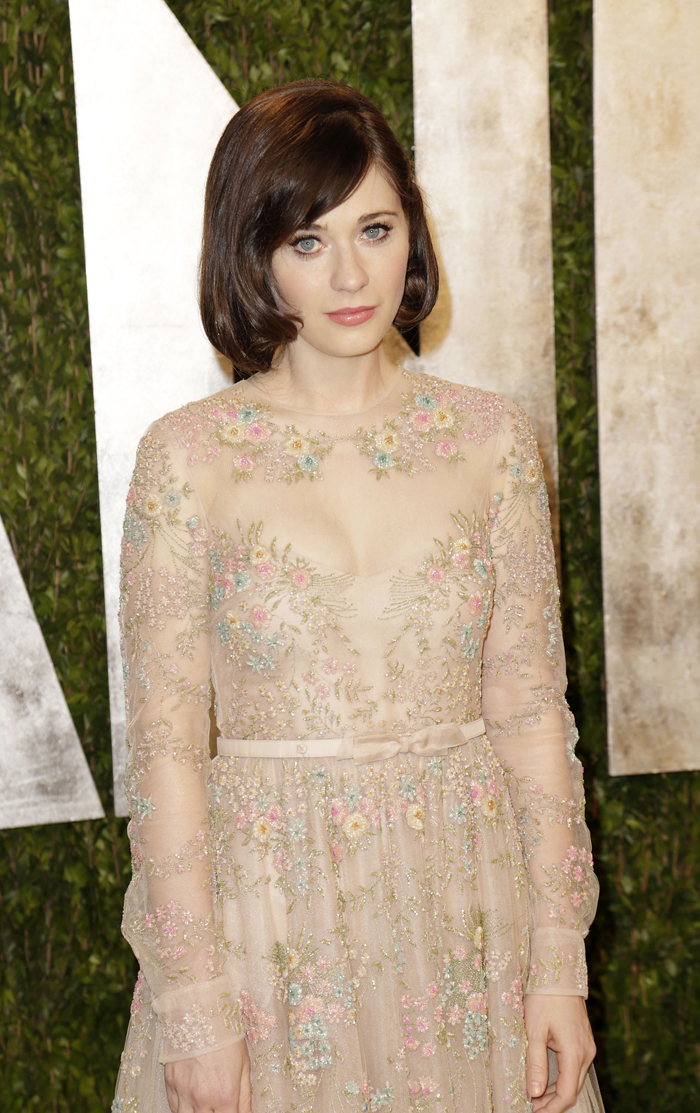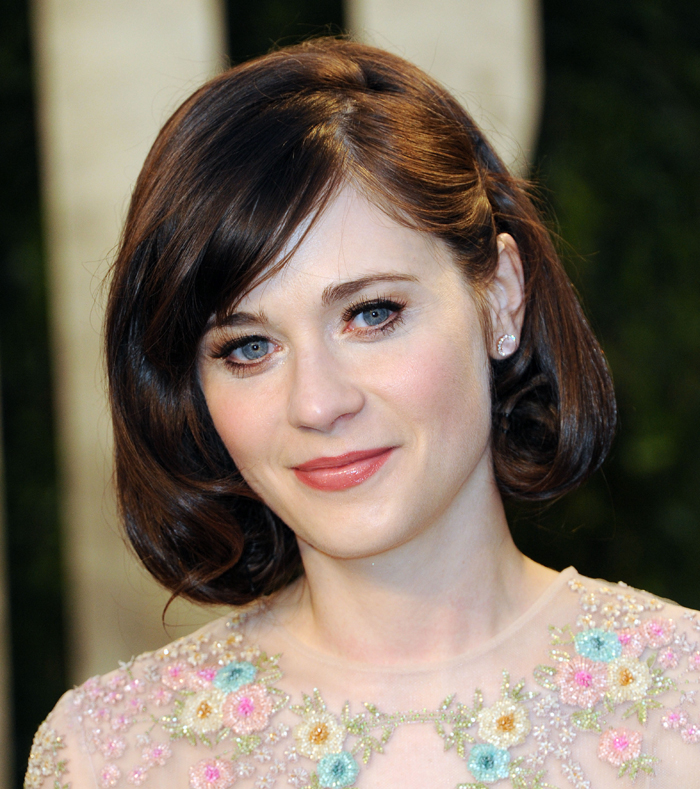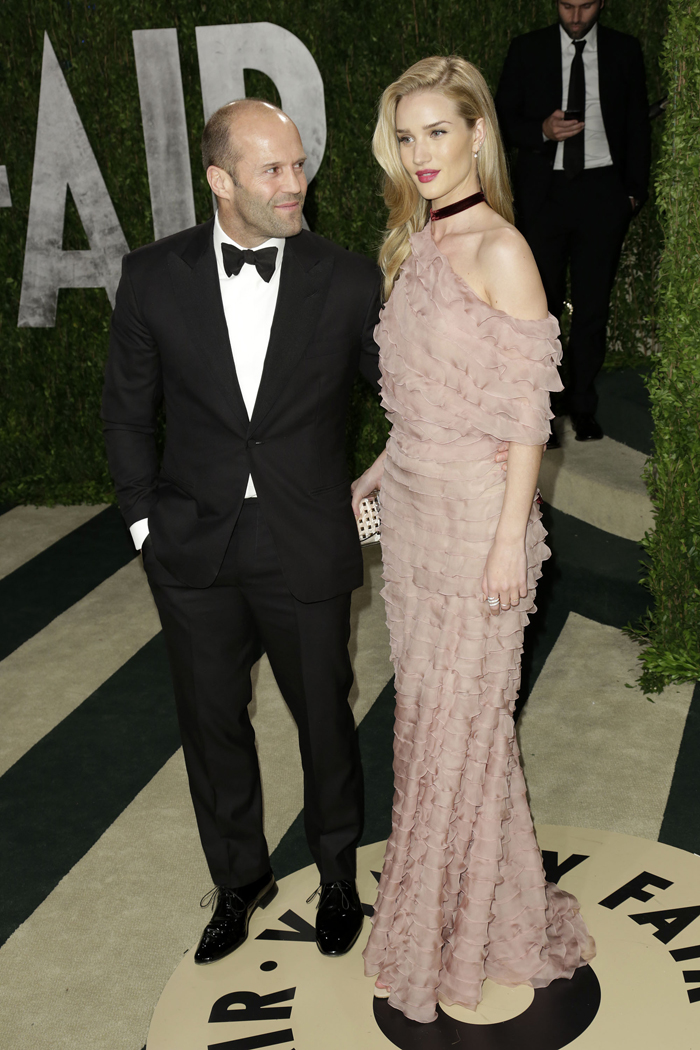 Hot Jason Statham was there with Rosie Huntington-Whitely, who wore a really ugly Valentino couture dress. So many ruffles, and so many layers, and so much pink. Not only was the dress pink, but Rosie pinked up her mood lips too. The choker portion of this getup looks very uncomfortable as well. At least Jason looked good, but it's pretty hard to mess up a tux. Guys are so lucky that way.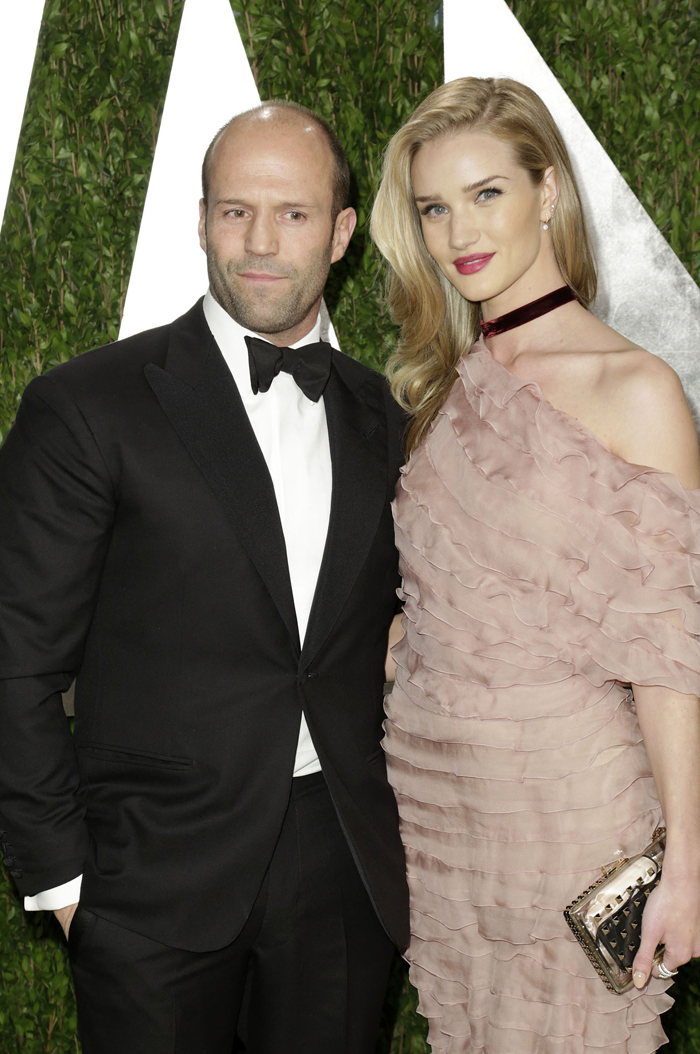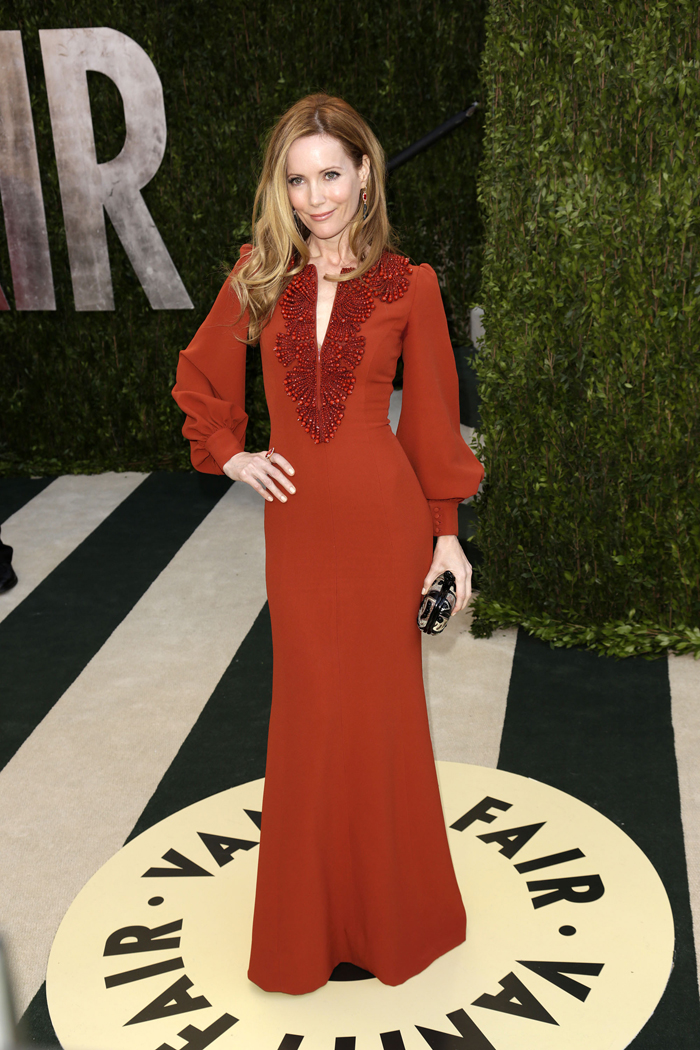 Leslie Mann wore a red-orange Andrew Gn gown with long sleeves and an understated plunge to the neckline. I think she looked really great here! Even though she's totally covered up, Leslie managed to look both sexy and sophisticated due to the great fit of this dress. Her hair and makeup are typical of her usual style, but they're still gorgeous here. This is how to be alluring while not letting one's rack fall out all over the red carpet.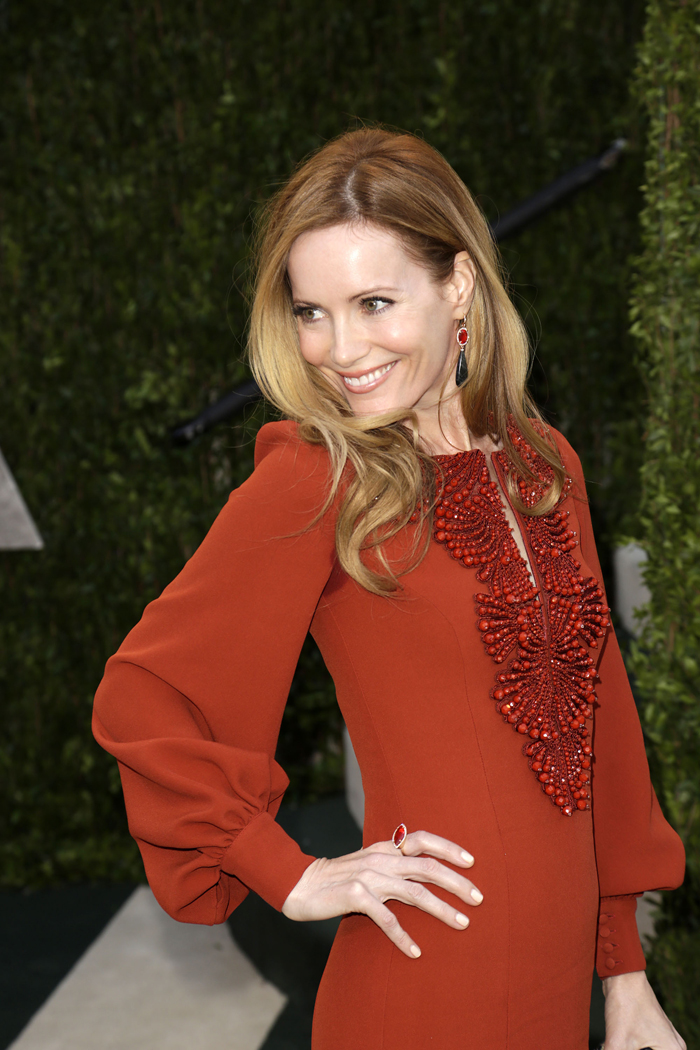 Photos courtesy of WENN