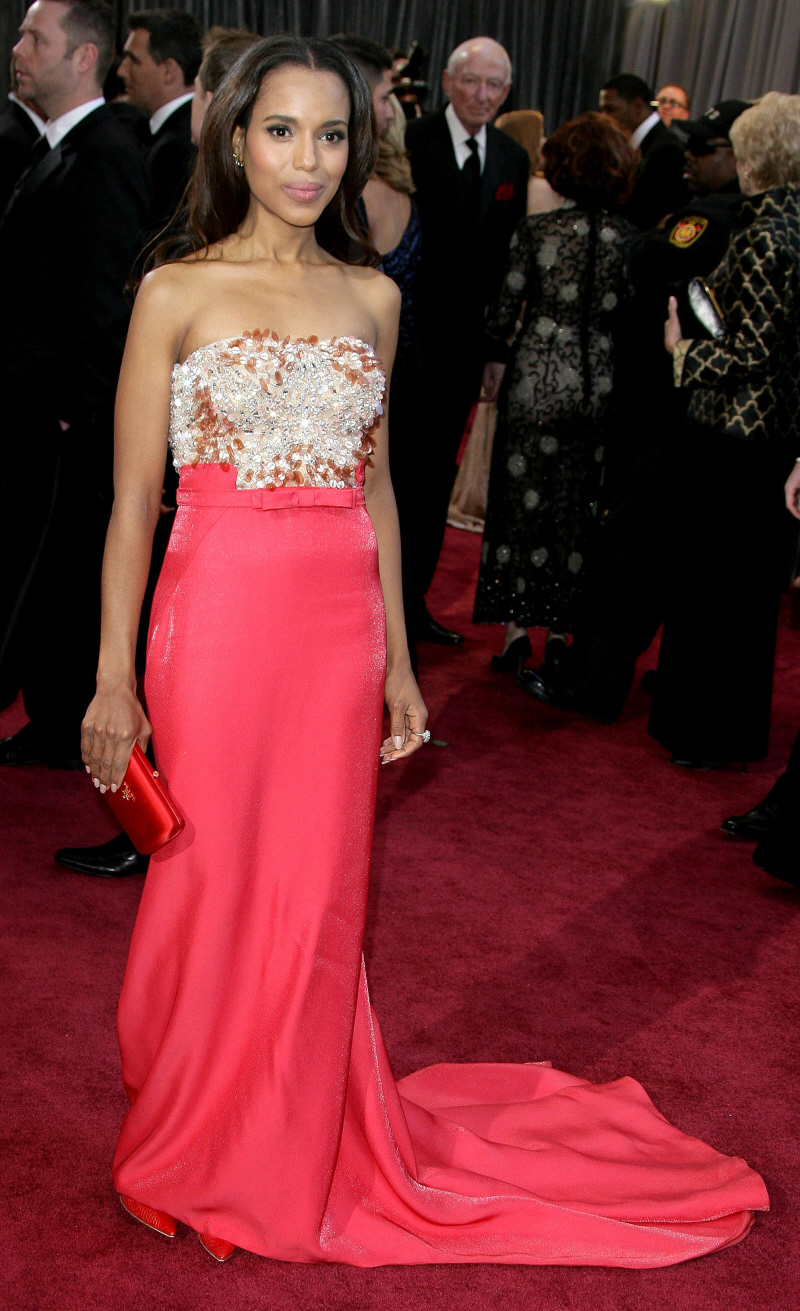 Kerry Washington's Miu Miu gown was one of my favorite looks at the Oscars. It was simple, classic, gorgeous, flattering, and she styled the gown beautifully. But today's Page Six has an interesting backstory on how Kerry chose her gown for the Oscars. Kerry was invited to the Oscars to present, and because her film Django Unchained was up for several awards. Django was produced by Harvey Weinstein, who is a long-time supporter of Quentin Tarantino's work. When Harvey produces a film and put his efforts into an Oscar campaign, you know what happens? The female stars of Harvey's films end up wearing Marchesa, the label co-designed by Harvey's wife Georgina Chapman. So why didn't Kerry wear Marchesa, like, at all? Well, Page Six claims that Chapman had made a special Marchesa gown specifically for Kerry… and Kerry still went with the Miu Miu gown:
"Django Unchained" star Kerry Washington risked the wrath of Harvey Weinstein after his wife Georgina Chapman's fashion line Marchesa created a stunning custom-made gown for her to wear to the Oscars — but the actress decided not to wear it at the last minute. Washington opted instead for a coral Miu Miu frock.

Some in the fashion business wondered, "Isn't it career kamikaze to upset Harvey's wife on such an important night?"

A Marchesa rep declined to comment. Washington's rep didn't respond.
Oooooh. There will be hell to pay! Kerry will never work on one of Harvey's films again! Or something. Isn't it interesting that not only did Kerry carefully avoid wearing Marchesa, but Harvey's other starlet, Jennifer Lawrence, also managed to avoid the Marchesa fate too? Jennifer had a better excuse – she signed on to be the newest face of Dior at the beginning of the awards season, so it was pretty much required that she wear Dior to every major event. Kerry didn't have the same excuse. She just didn't want to wear Marchesa's crappy, budget ice-skater designs.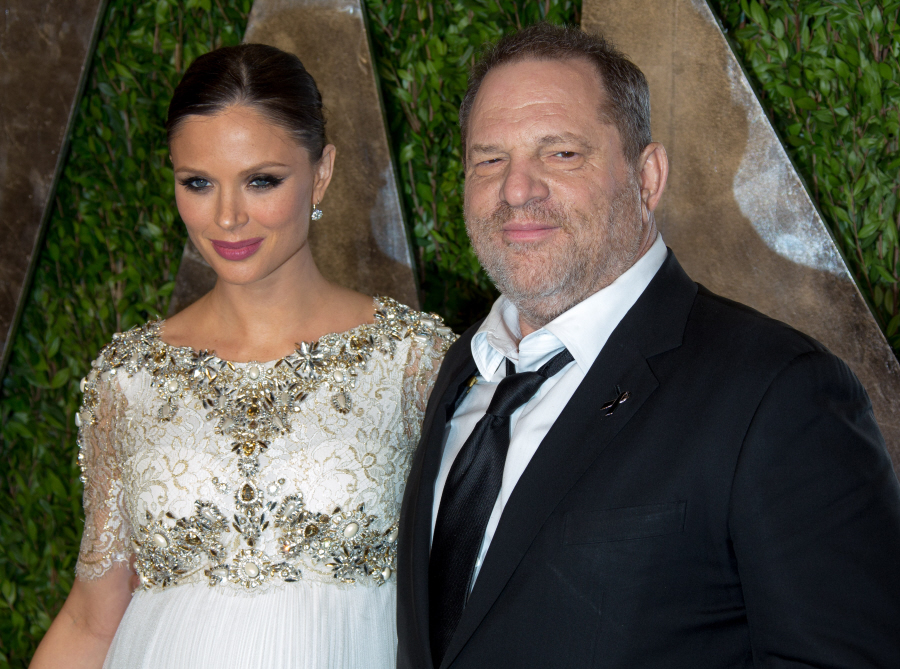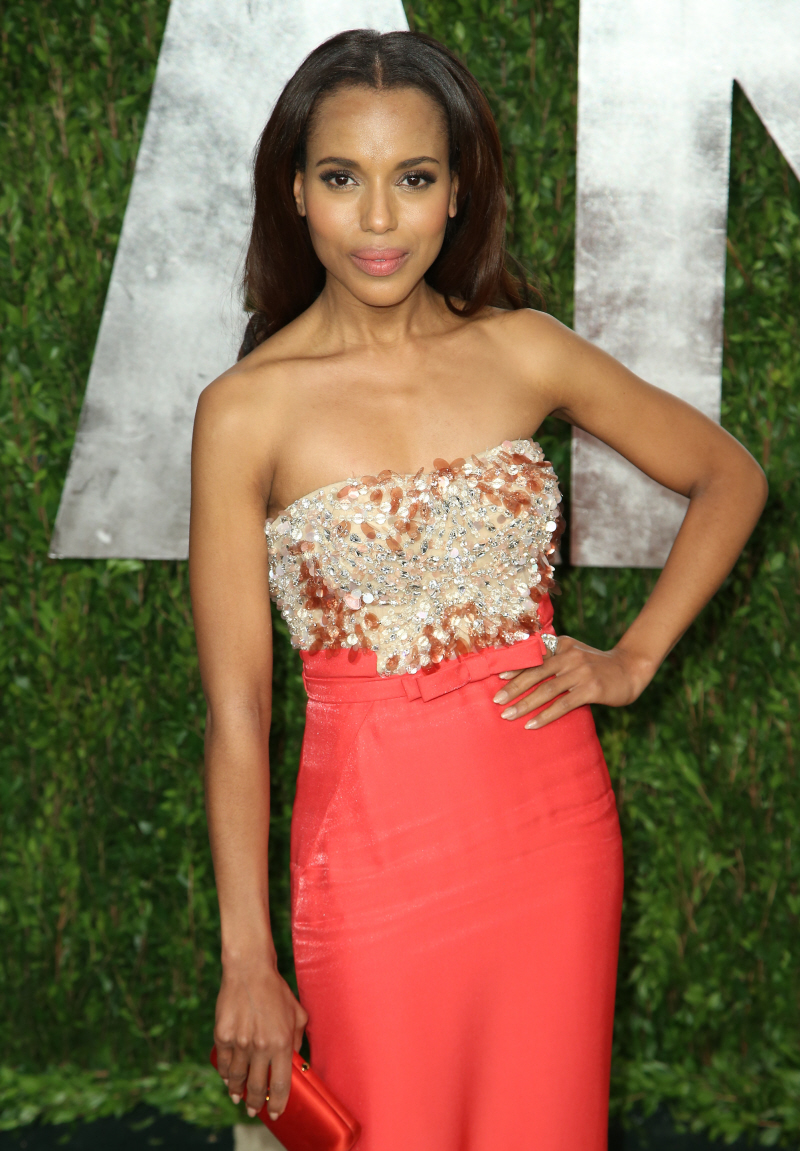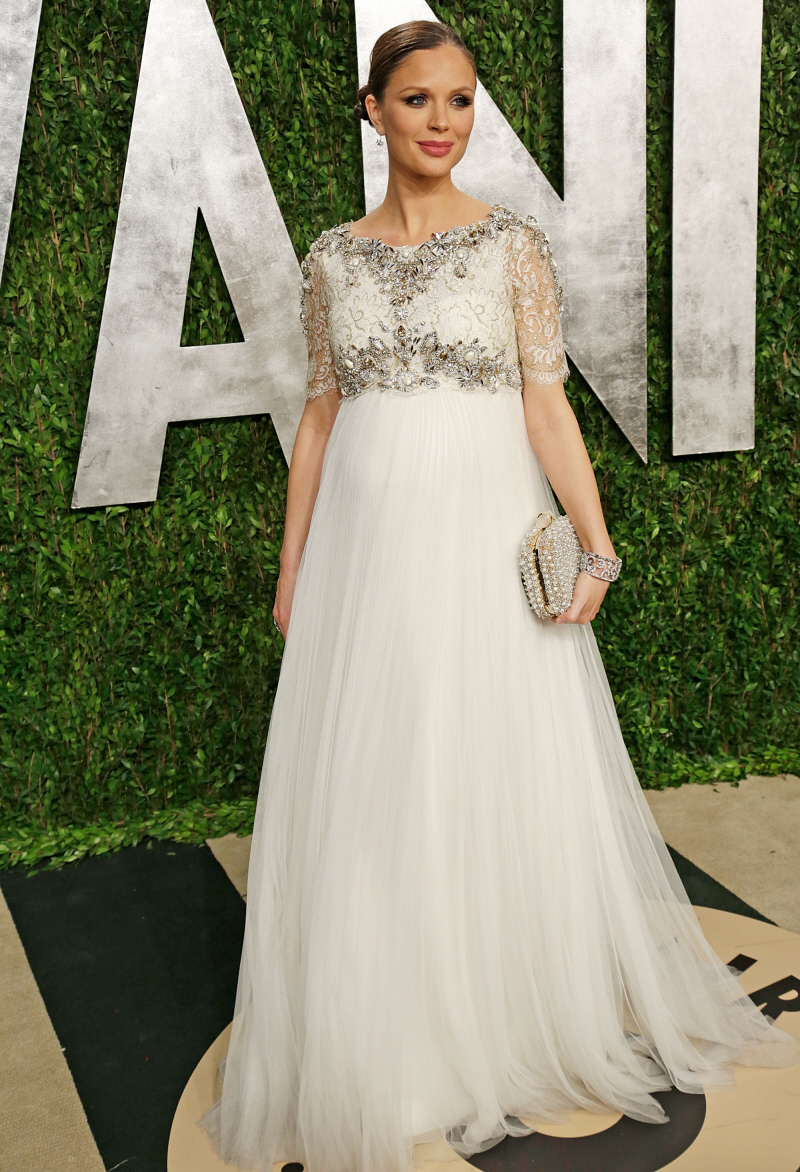 Photos courtesy of WENN.