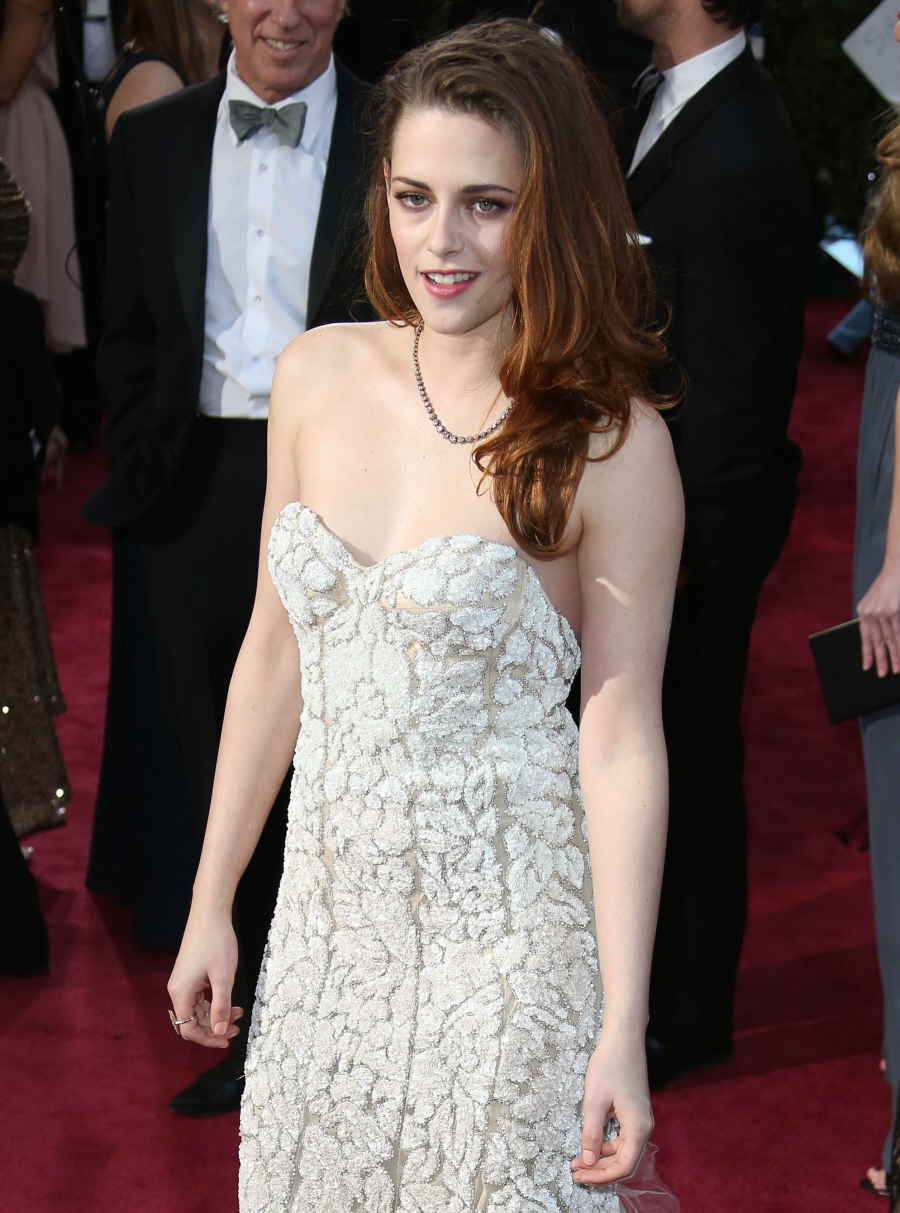 Ever since Liberty Ross filed for divorce, the tabloids have been wondering if Rupert Sanders is still in contact with Kristen Stewart. I would argue that Rupert and Kristen probably stayed in contact for a while after their affair was revealed – they seemed to be coordinating statements and stories, and both stuck to the whole "no penetration" story (which was hilarious). Now that Rupert is officially a single dude and now that Kristen may be in some kind of break-up holding pattern with Robert Pattinson, what's keeping them from being together? Well, according to Radar, K-Stew is totally over Rupert. Totally.
Kristen Stewart may look like she's in need of comforting — hobbling on crutches at the Oscars — but she's making it clear that she doesn't want any from Rupert Sanders!

Since Sander's scorned wife, British model Liberty Ross confirmed her plan to divorce her cheating spouse, the Snow White and the Huntsman director has been reaching out to the Twilight beauty via text and email, a source tells RadarOnline.com exclusively.

However, the 22-year-old actress, whose own relationship with Robert Pattinson is up in the air while he's filming in Australia, has ignored all of the filmmakers' advances.

"Rupert's reached out to Kristen, but she doesn't want anything to do with him," the source tells Radar. "He texted her a number of times after Liberty filed for divorce, however Kristen didn't respond. In truth, she regrets ever getting involved with Rupert, because of how much it hurt Robert and the amount of public backlash she was subjected to.

"Kristen doesn't really know what's going on with her and Robert at the moment, and she's been left in limbo. Ideally, she would like things to go back to how they once were, but that's proving a lot more difficult than she imagined. But when it comes to Rupert, that ship has sailed," the source reveals.
Kristen to Rupert: you were a shamef—k and nothing else. Except she won't even admit that she slept with him. I mean, I know what she's feeling, and it is "shame". I've got some dudes in my past that I'm like, "Ugh, never again." I would imagine that's how Kristen feels. Besides, if she and Rob really are done (fingers crossed), she's got to be looking for some kind of boyfriend upgrade. Someone interesting and "deep". I'll just say it: James Franco. They should totally date. They can be hardcore artistes together.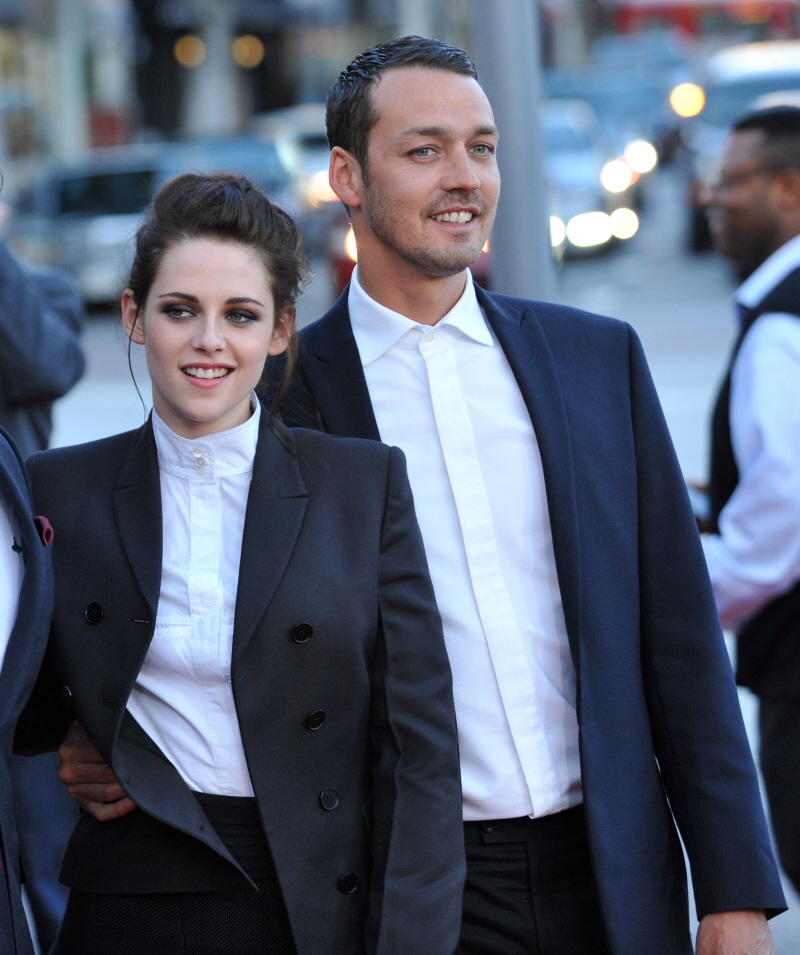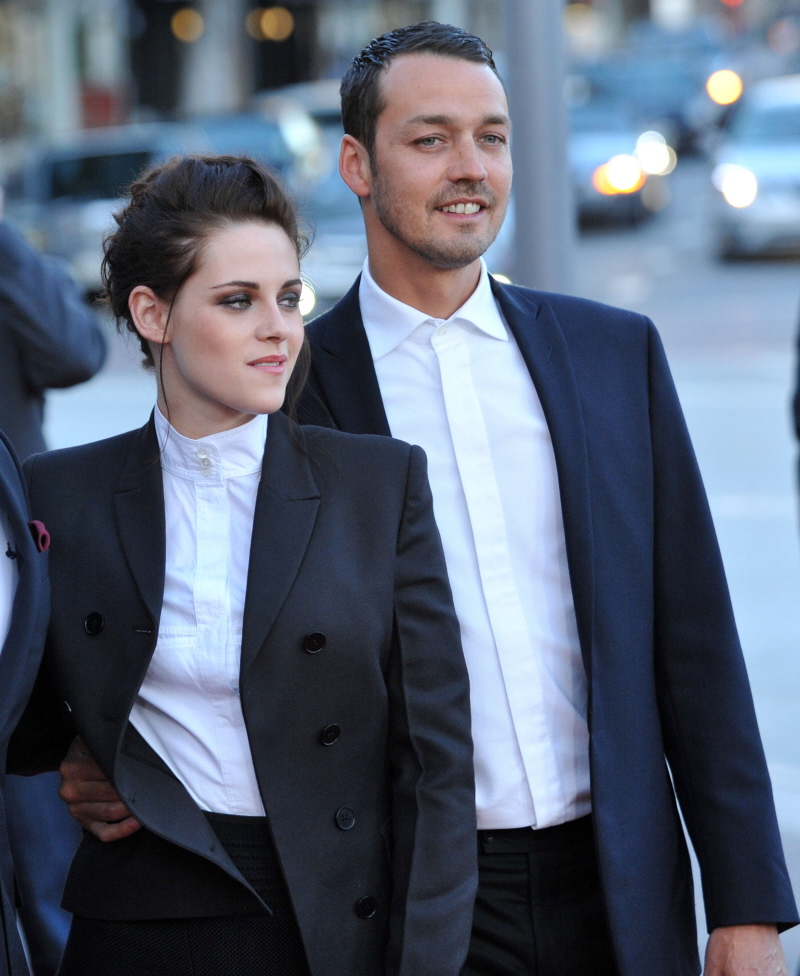 Photos courtesy of Fame/Flynet.