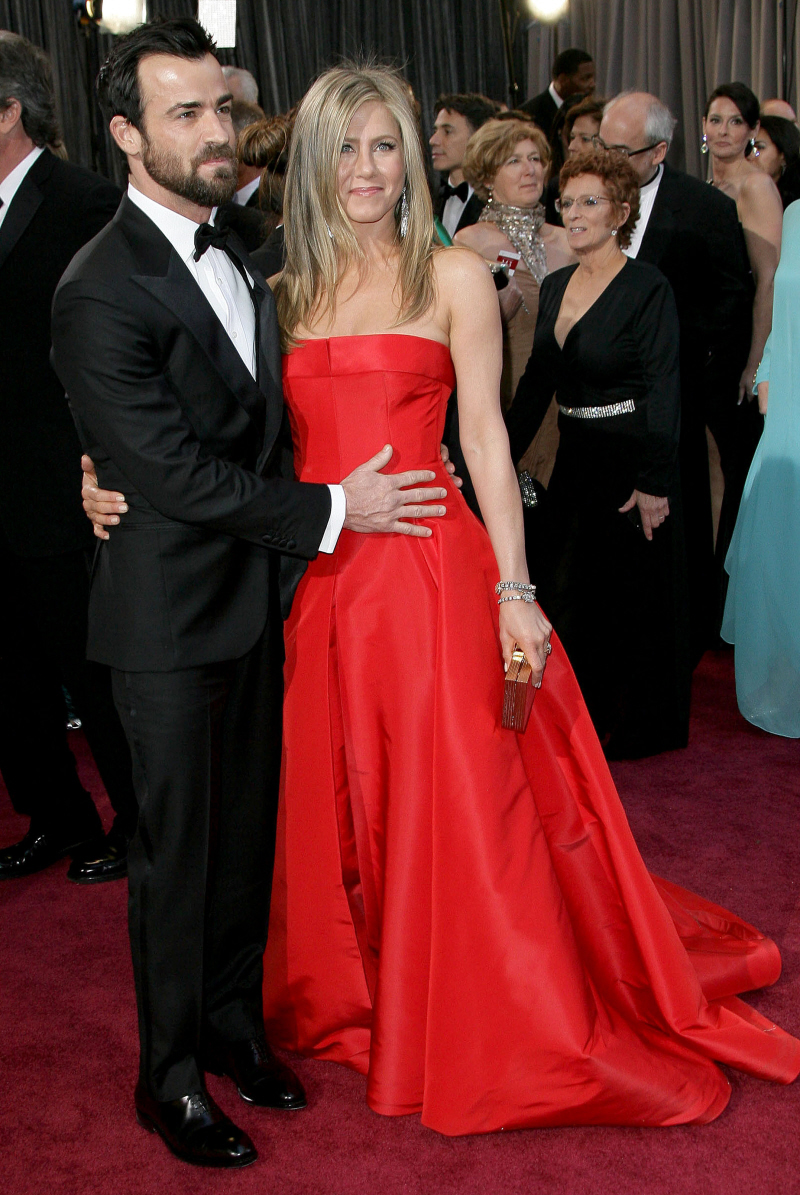 Yesterday, we discussed Jennifer Aniston's People Magazine cover ("Wedding Countdown!") and I only excerpted from People's online story ("She conquered the Oscars, and now Jennifer Aniston is preparing for another very big day."), but there's more! Hollywood Life has more details straight from the Beautiful Jennifer Aniston's publicist! There are some very interesting details in here – stuff about BABIES!
First comes love, then comes marriage — and that may be it for Jennifer Aniston, 44, and Justin Theroux, 41! The happy couple has finally set a date for their intimate wedding, but they feel that their love and their lives together is enough that kids may not even be in the cards.

Pregnancy reports have been swirling around Jen since she was married to Brad Pitt (with whom she was married from 2000 to 2005), but the actress and Aveeno spokesperson may not ever add "mommy" to her long resume.

"Jen never thought that kids automatically mean a happy life," a source close to the Horrible Bosses actress tells People magazine. "She's always said that he would love to have a baby, especially since Justin came into her life, but she won't be upset or disappointed if it doesn't happen."

"She loves life with Justin as it is," the source adds.

The source tells People Jennifer is "crazy about Justin and can't wait to be his wife."

Jen, 44, and Justin, 41, allegedly have a wedding date set for soon after the former Friends star wraps her current film in Connecticut on March 8. They've designed their own wedding bands and Jen has a dress in mind!

"It will be a small affair with their closest friends," a source close to Jennifer tells PEOPLE. Miranda Kerr, who is friendly with the couple, tells us exclusively that they're so "in love."

"Jen seems more confident than ever," the source continues to tell the magazine, "and they've become a great team."

Once known as Jennifer Pitt, as she was married to Brad Pitt from 2000 to 2005, America's sweetheart plans to secretly take Justin's last name. "She plans on privately changing her name to Theroux. She like the way it sounds and jokes that [Jennifer Theroux] sounds very posh. They really seem to have perfect chemistry, like they complete each other. There's a perfect balance. He was doting when she turned to him [at the Oscars], but the overall vibe was simply fun and effortless," the source says.

Jen and Justin got engaged on the actor's birthday last August. Their life has included cozy parties and getaways in Mexico. Before Justin came along, "Jen was always very grateful for everything that she had. But now life could not be better. And she deserves all the happiness in the world," the source concludes.
That was a lot to take in one little article, right? So Jennifer is NOW playing the "I don't need a baby, y'all" thing? Fascinating. I wonder… I wonder if this is going to be a repeat of Brad and Jen? As in, I wonder if Justin actually wants to become a father and Jennifer is still playing the "if it happens, it happens" game. As for Jennifer changing her name… I'm fine with it. Some women just like to change their names and some don't. It's no big deal, although I think it's funny that Jennifer wants to change her name because she thinks "Jennifer Theroux" sounds "posh"??? Also – "she deserves all the happiness in the world"!!! Subtext: Never forget – poor Jennifer!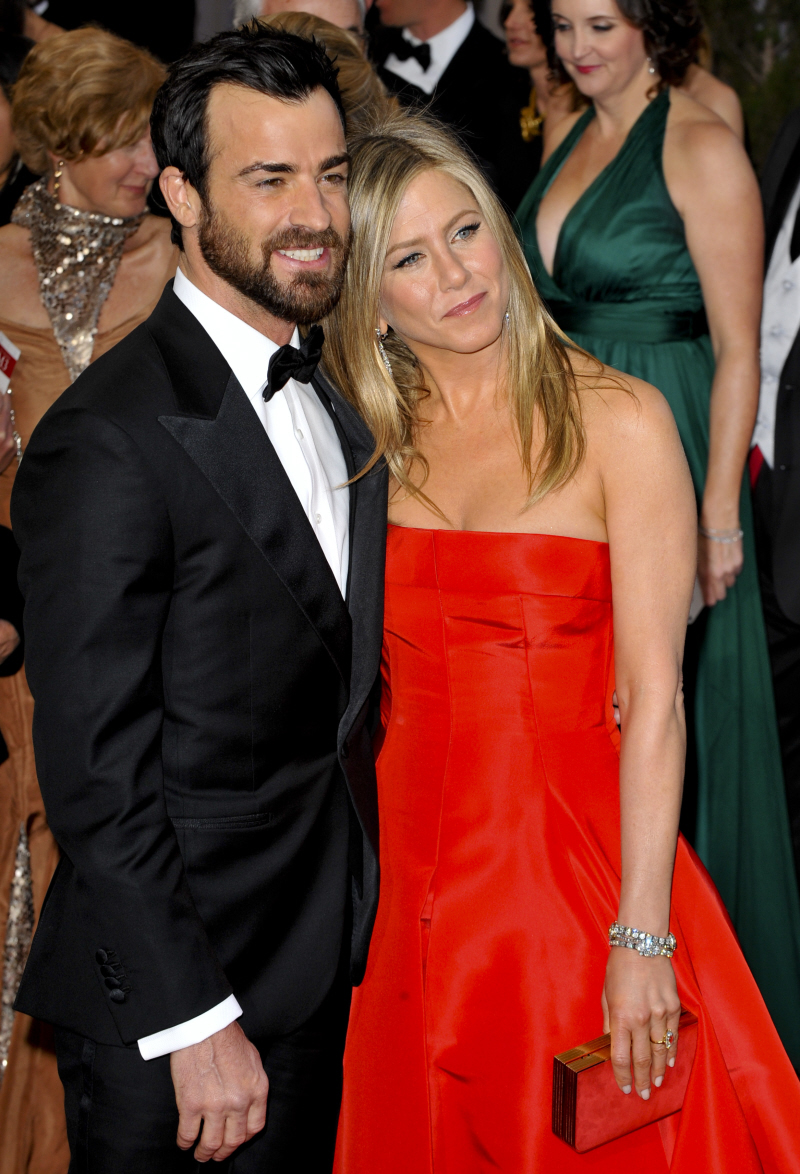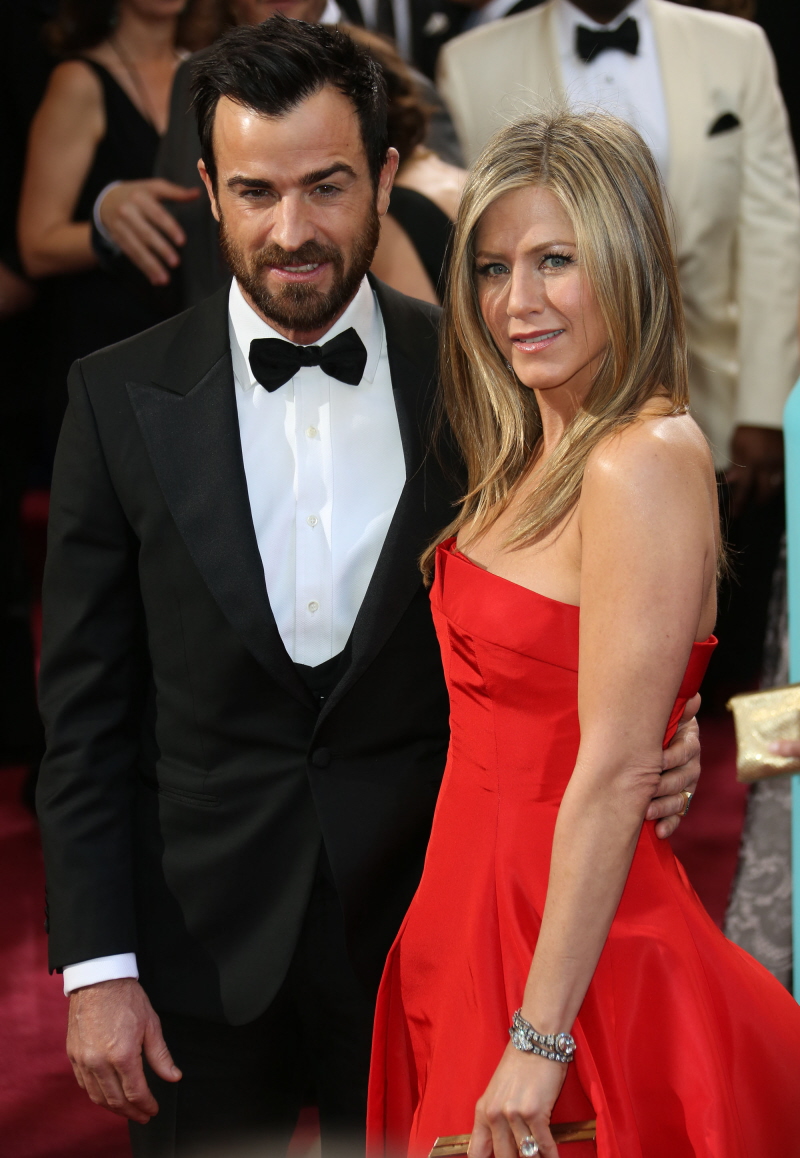 Photos courtesy of Fame/Flynet and WENN.