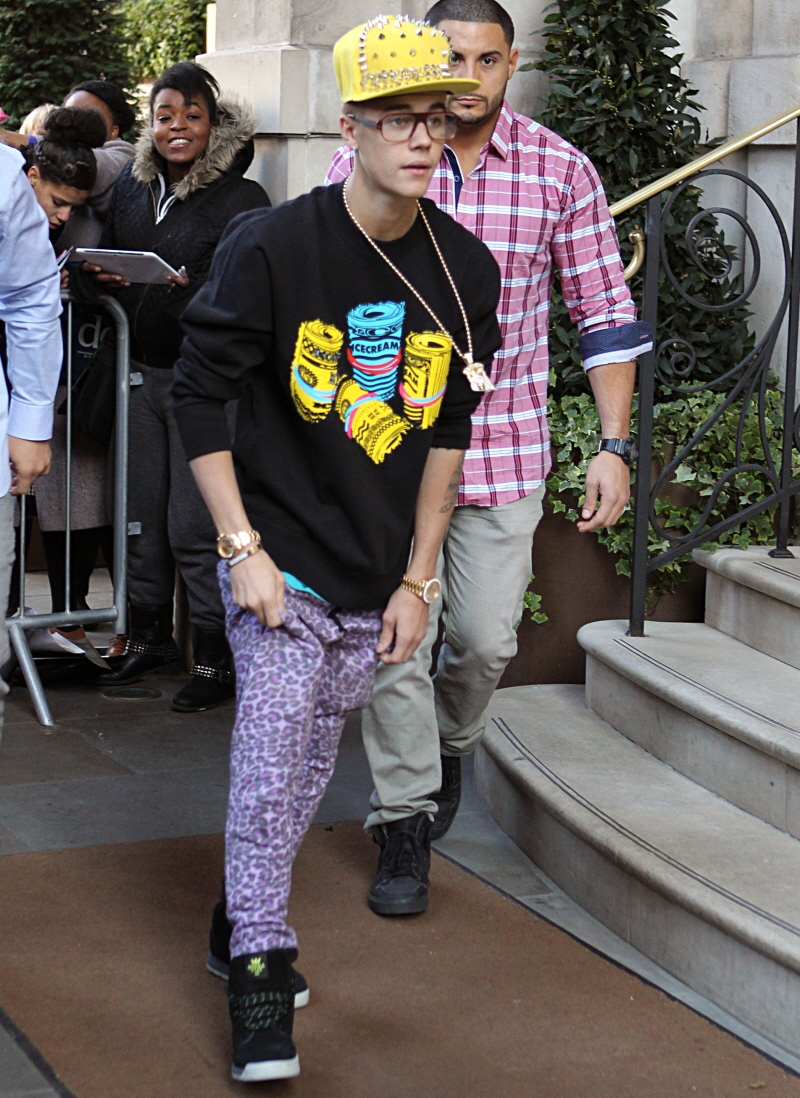 These are some photos of Justin Bieber in England on Tuesday. He was just about to go to a show, and he stopped to sign autographs for fans, and the paparazzi got some wonderful shots of his magnificent ensemble. This outfit is SO AMAZING. Let's break it down, from head to toe. The spiked hat? Amazing! The Terry Richardson hipster glasses? Well, who doesn't want to look like Terry Richardson? The giant gold chain and pendant? Delightful. The TWO gold watches on either wrist? Well, that just makes sense because you never know when you're going to need the time and one of your wrists might be in a weird position. The lavender leopard-print diaper pants? Incredible! He can't even walk in them without hiking up the diaper part like he's a Southern belle wearing a petticoat. And the shoes… well, the only thing weird about them is that I'm pretty sure they're Tom Cruise-esque wedged lifts.
So, the tabloids are running these photos like this is Justin's "revenge breakup fashion." Which is making Selena Gomez laugh and laugh and laugh.
If Justin Bieber was trying to revenge-dress in London on Feb. 26, he didn't do it right. The pop star stepped out in a ridiculous ensemble and a source close to Selena Gomez tells HollywoodLife.com EXCLUSIVELY that it had her rolling on the floor.

"She hasn't laughed harder in a very long time," the source tells us, "she was embarrassed for him."

Rightly so — Justin's outfit was completely crazy. Let's break it down from head to toe. Atop his head was a large, bright yellow, flat-brimmed hat detailed with metallic spikes. He also donned oversized hipster glasses. And if you're looking at the picture, no, that is not a gigantic earring in his left ear — though it wouldn't really surprise us!

Justin's black sweatshirt and gold chain are actually par for the course, but lower down, it's hard not to notice the gold watches he's rocking on BOTH wrists.

It's all topped off by baggy, pink leopard-print sweats. Or are they pajamas?

Mark this down as another loss for the Biebs post-Selena. While he's seemed generally lost since their split, Selena has looked better than ever, stunning the world during her recent red carpet appearances for Spring Breakers.

The 20-year-old actress has been showing cleavage and tons of skin with wild abandon.

Relationship expert Dr. Phil Dembo explains Selena's newfound sexuality to HollywoodLife.com: "It is often the case that after a break up with a boyfriend or girlfriend, we are much more heightened to wanting to look our best, our sexiest, and our most inviting."
While it's all well and good to be #TeamGomez now and forever, to be fair to Bieber… she chose to date him. It's embarrassing for HER too. It's like running into an ex and he's wearing pleated jeans and a Member's Only jacket. You have a moment of "Damn, I let this dude see me naked."
Also – Justin might be getting the last laugh, if "last laugh" is some kind of code for "sex with underage girls". According to some of the UK tabloids, Justin reportedly took a 17-year-old girl back to his hotel a few nights ago. I guess 17 is legal in the UK? But it's still gross.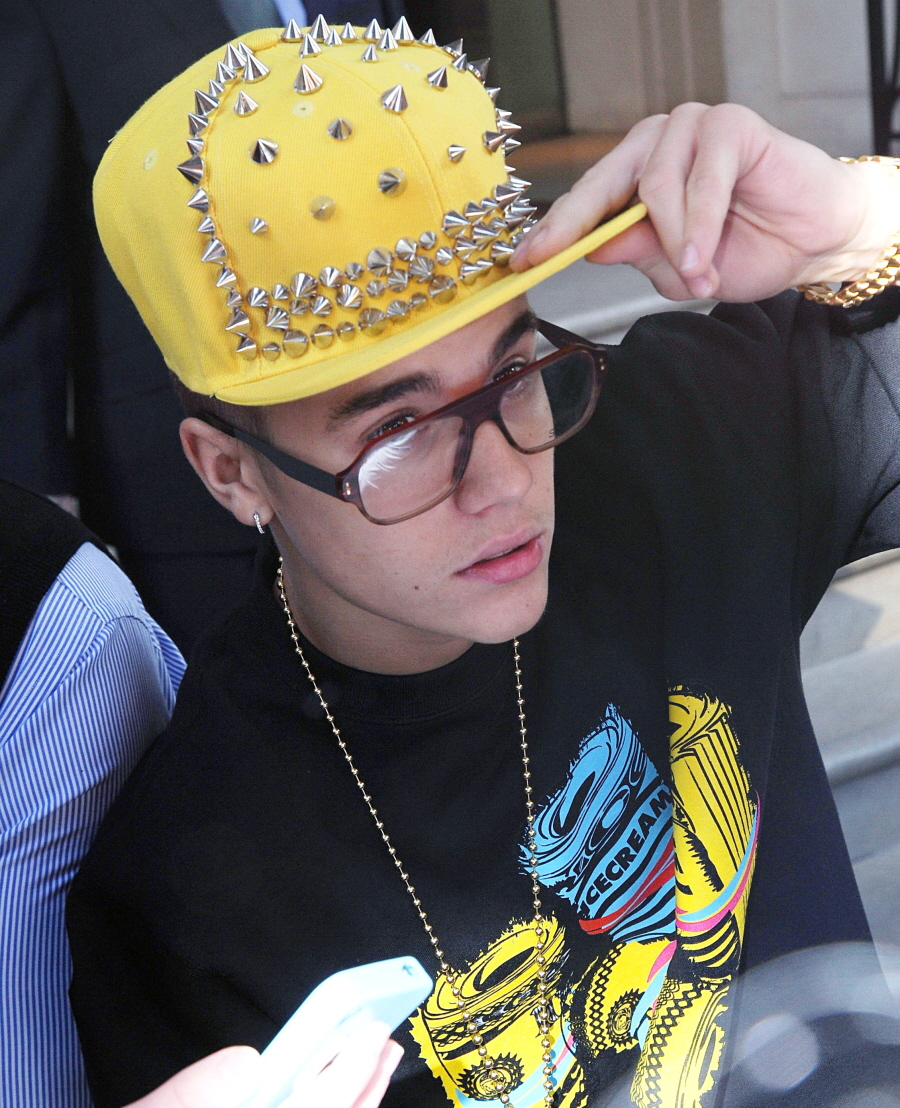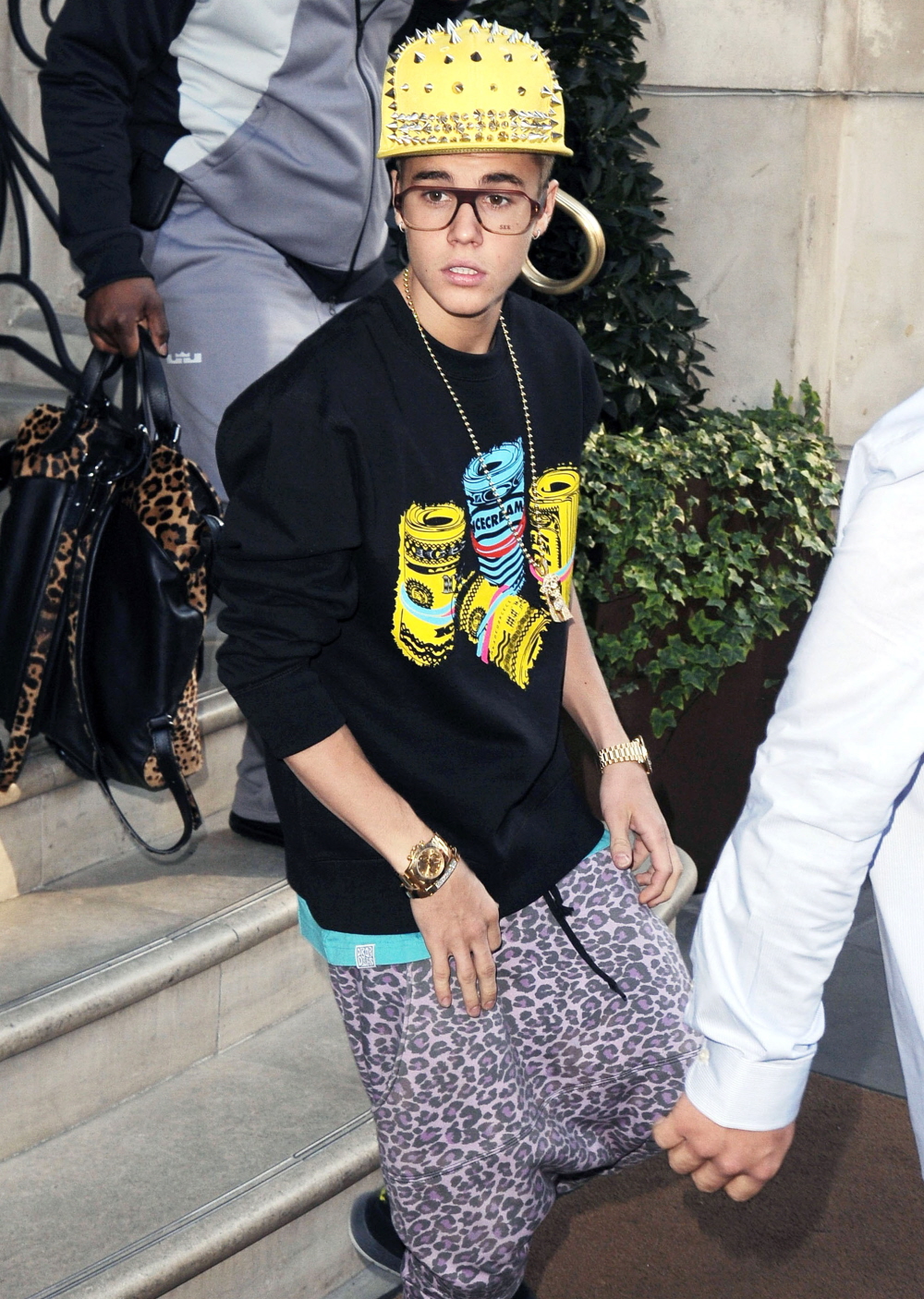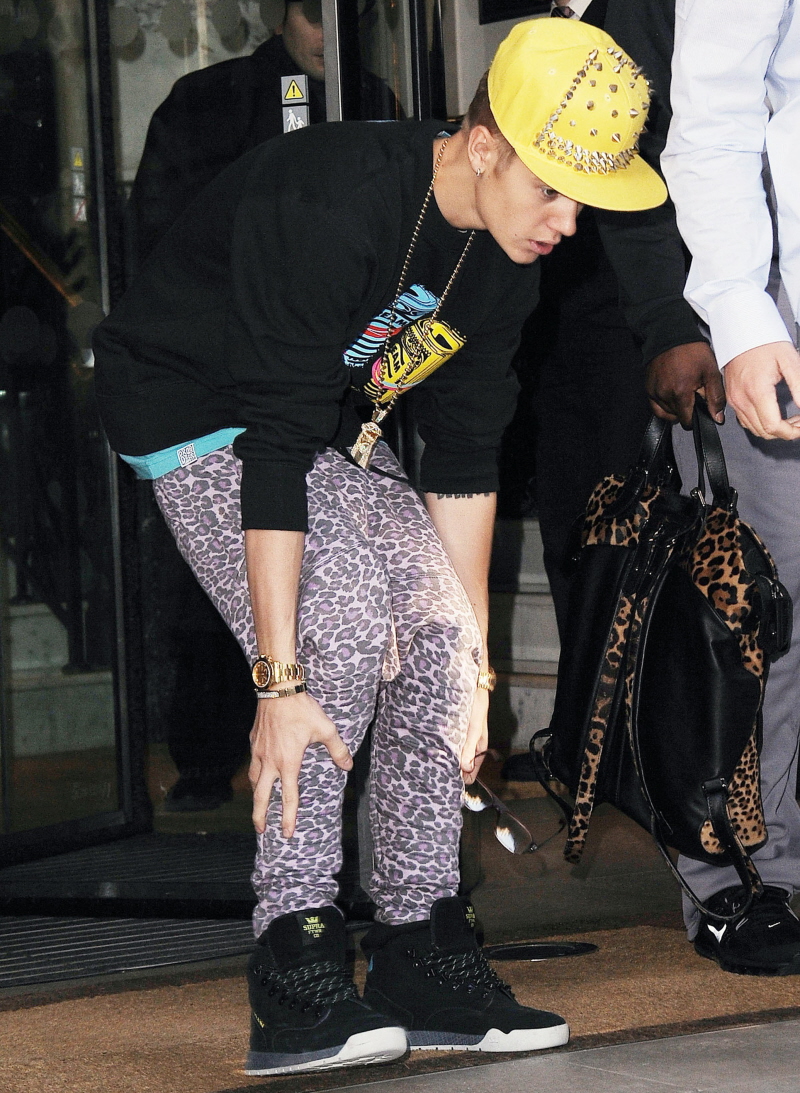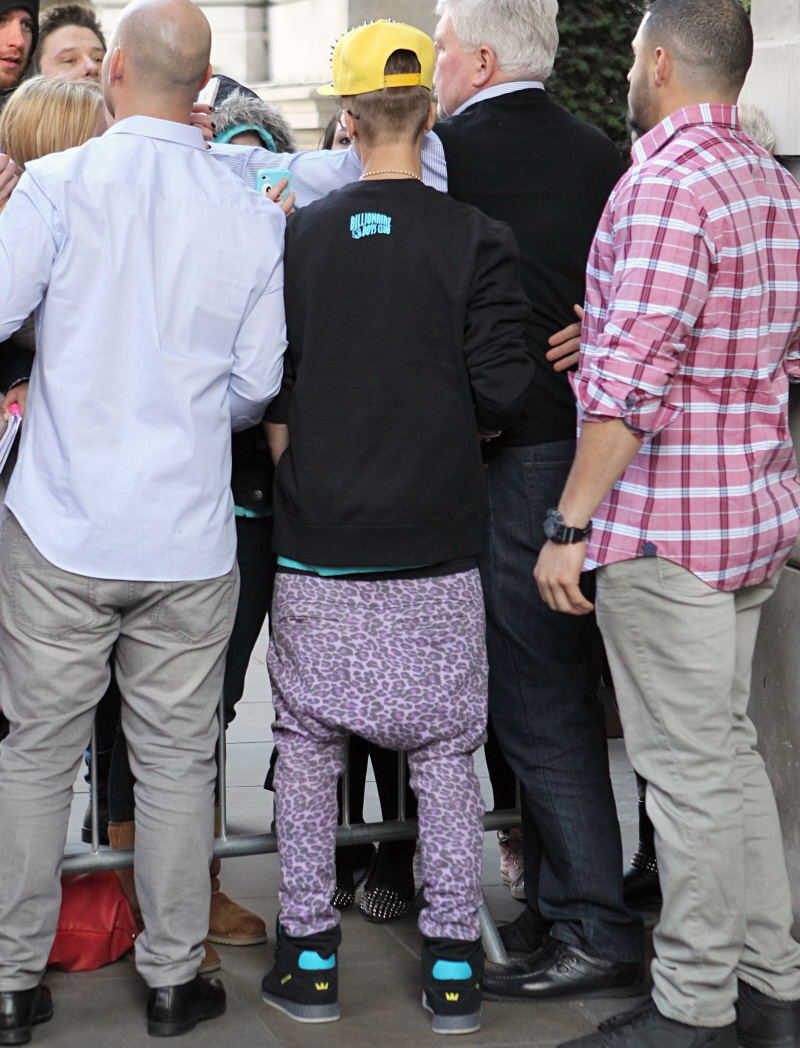 Photos courtesy of Fame/Flynet.