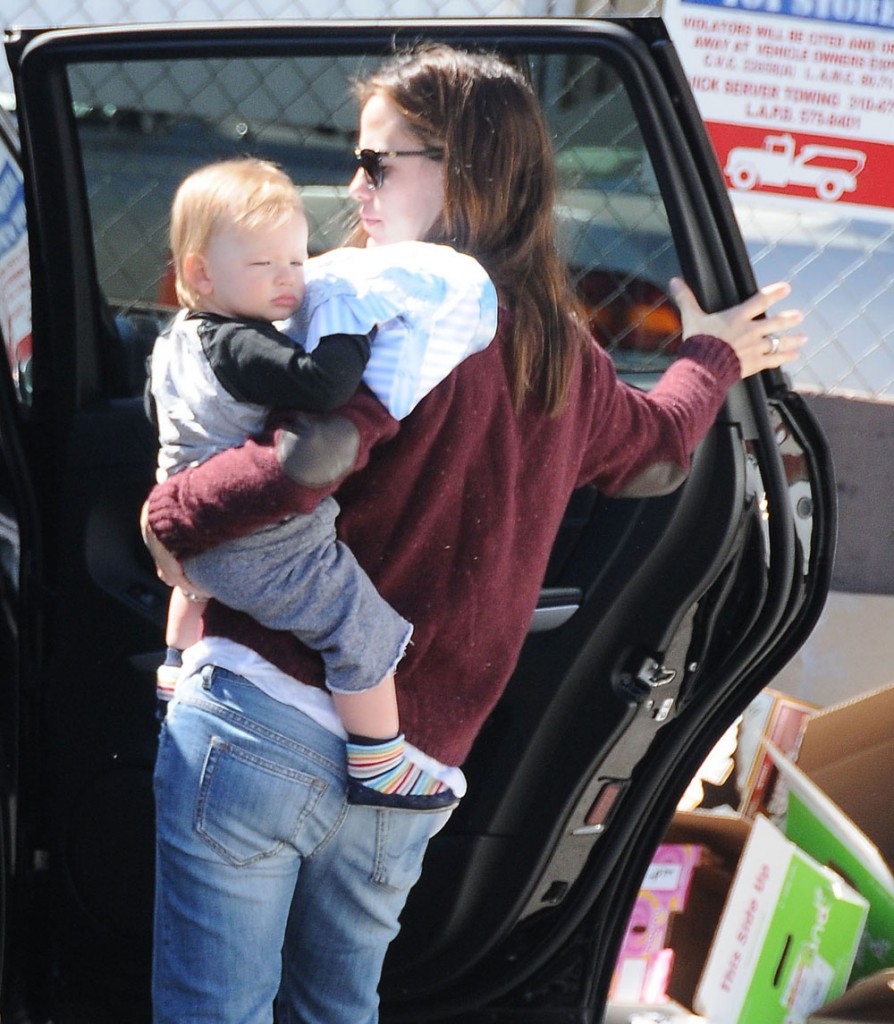 These are photos of Jennifer Garner out with her adorable son, Samuel, on Tuesday. It's rare that we see that sweet baby, who turned one just yesterday! She's also shown out and about with her oldest daughter, Violet, yesterday. She changed into a different outfit at one point to go on a Starbucks run. This is the Jennifer we see so often, the mom just doing her thing, and it looks like everything is back to normal for her. She was all spruced up on Sunday for the Oscars of course, and was there supporting her husband, Ben Affleck, as she's done all awards season. As you know, Ben took home best picture for Argo. In thanks for her support and loyalty Ben disrespected her, in my opinion. He paid her a backhanded compliment by admitting that their marriage was work. Of course we've already mentioned this but I haven't had a chance to really discuss it and I wanted to.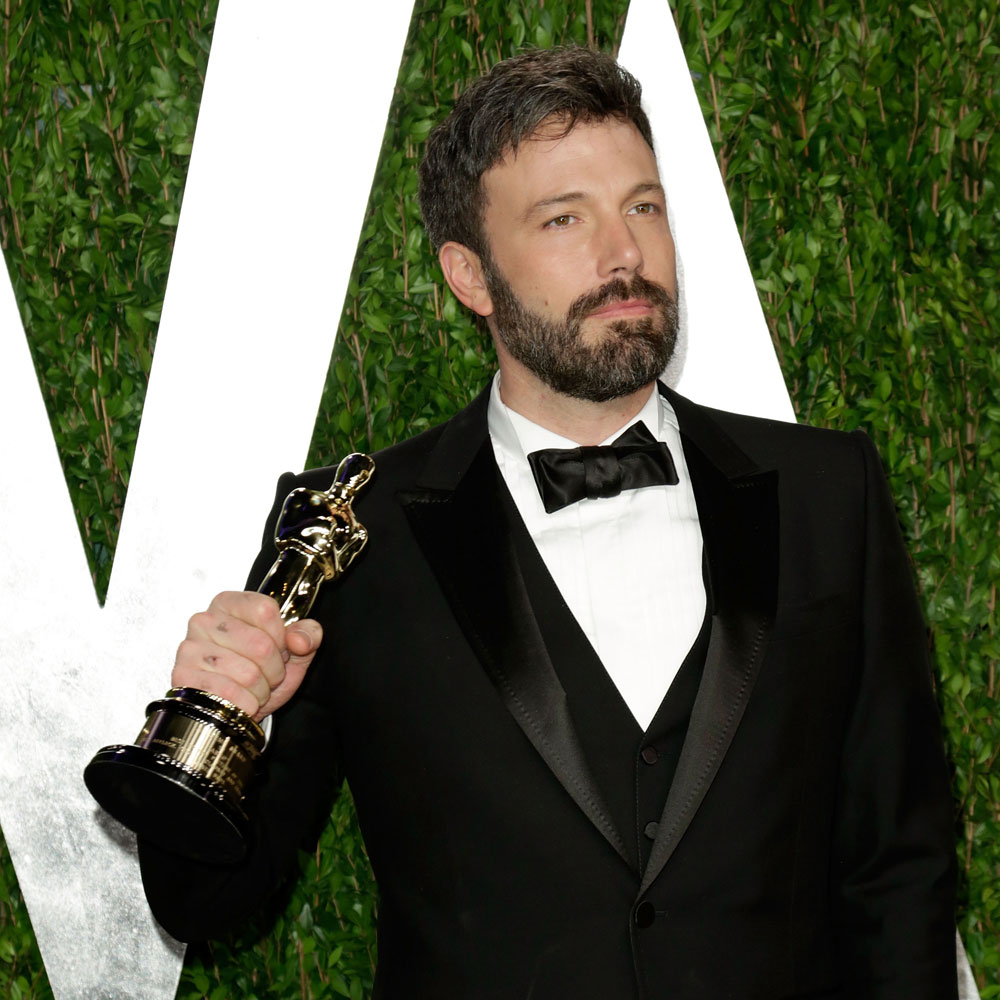 This is what Ben said in his Oscar acceptance speech, in reference to his wife. (It's at 6:50 in this video. Garner smiles in reaction, but does pull her head back and grimace a little like she's wondering why he said that.)
"I want to thank my wife, I want thank you for working on our marriage for ten Christmases, it's- uh, it's- it's good, it is work, but it's the best kind of work, and, uh, there's no one I'd rather work with."
In an interview with Access Hollywood after the Academy Awards, Ben tried to explain his statement and just dug himself deeper, in my opinion. He said:
"All marriages, all relationships to a certain extent, require your work. They require work and investment. We work on it together, we try our best, nobody's perfect. I would be lying to you if I said that either she or I were. She's more perfect than I am, I can tell you that. We do our best. She's committed. She's as committed as I am. We work together, we have three great kids."
Yes marriages are work, but that's usually not the part you focus on during an Oscar acceptance speech! We've heard Ben say things like this in interviews about his marriage, it's kind of appropriate for an interview, however personal it may seem. Those kind of lines get pulled out and dissected by bloggers, but they're forgotten in the larger scheme of things, and the press moves on. An Oscar speech lives forever, and is not the place to admit cracks in your marriage. This guy is an Oscar-winning screenwriter. How hard would it have been for Ben just to give a pre-rehearsed line like "I love and admire you more every day" or "you inspire me to be a better person" or some other platitude? No, he had to get all honest and gritty and I just ended up feeling sorry for Garner, who clearly takes a lot of sh*t from him. This is fully on Ben, not her. The rest of his speech was really heartfelt and good, so I don't get why he had to do that to her.
So do you think Jen told him off, or do you think she figured that's just how Ben is? I think she probably said something to him gently and then let it go. That's the impression I get of their dynamic.
We know that Garner did assert herself later in the night. She brought clippers with her to a party after the Oscars, the one at Craig's where all the Academy Awards were sitting on a table and the guests were doing tequila shots. At one point during the night Ben went off and shaved off his beard. Small victories.
Oh and I just want to give a shout out to College Humor for their send-up of Ben's Oscar speech.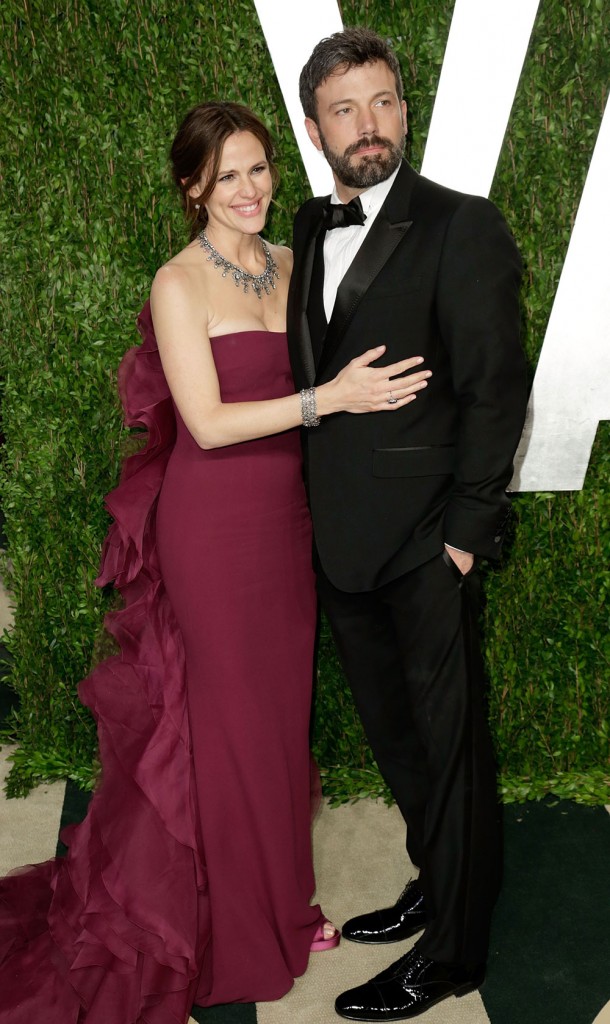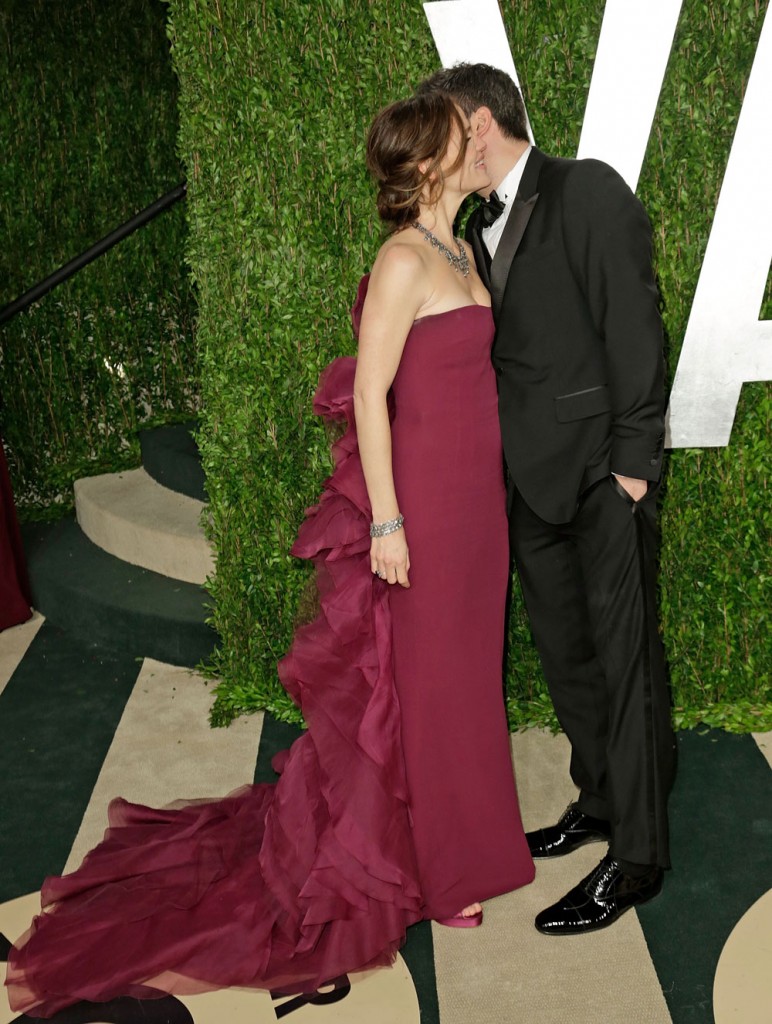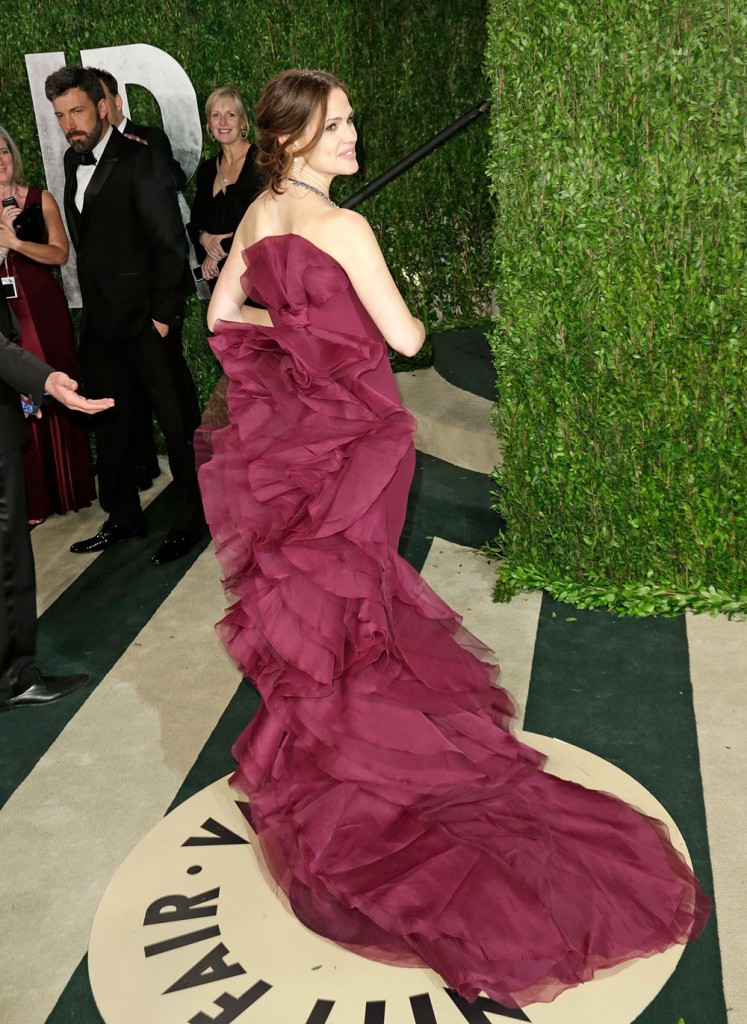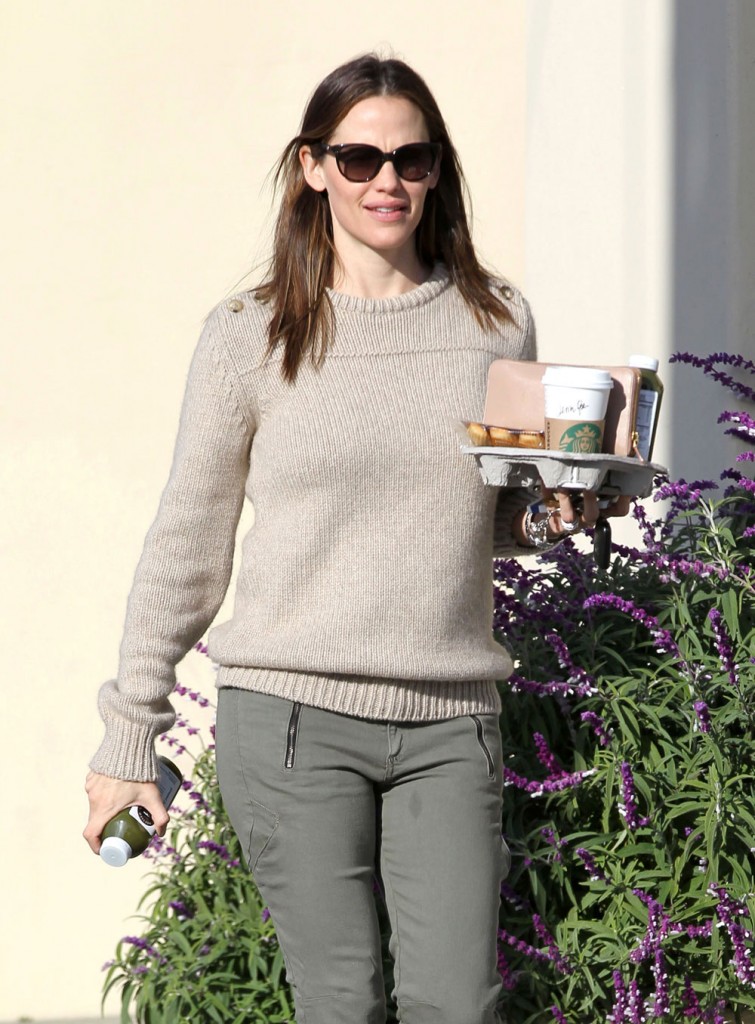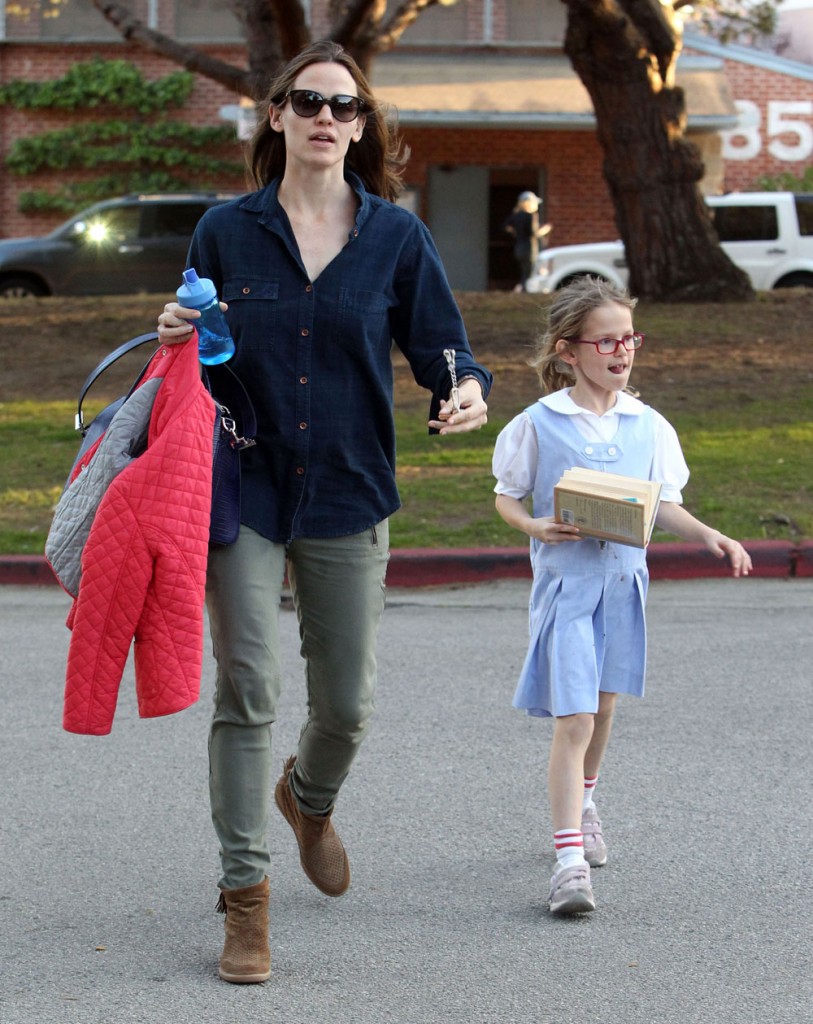 Photo credit: FameFlynet and WENN.com