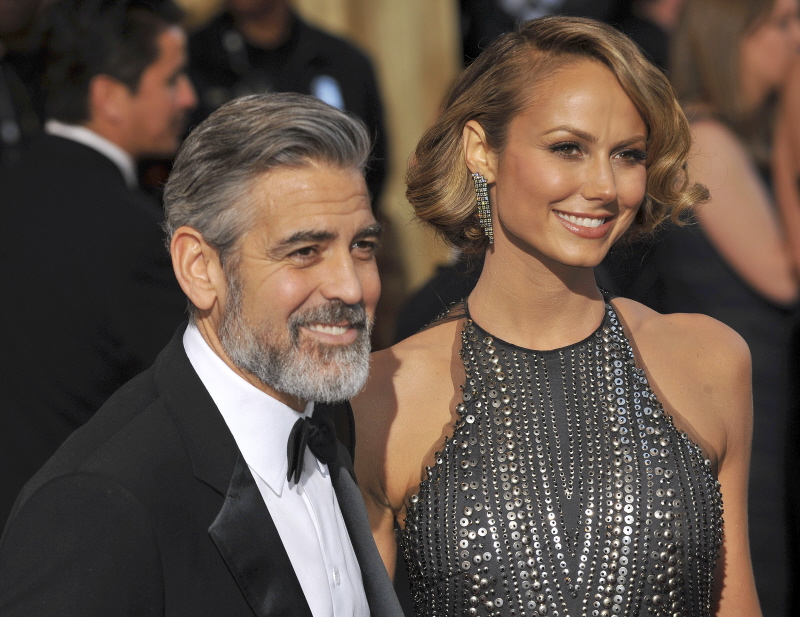 Was anyone else surprised that Stacy Keibler made it through her second awards season as George Clooney's official girlfriend? I mean, once she made it through January, you knew George Clooney was going to keep her through the Oscars, because he never breaks up with a girlfriend in the middle of the awards season. What surprised me wasn't that Stacy made it through, it was that she made it through with such little fanfare. During the 2012 awards season – when George was nominated for Best Actor – Stacy was front and center, soaking up the attention and making everything about her Marchesa gowns and her fashion disasters. She was different this time around – quieter, less attention-seeking. Perhaps she was on notice? Rumors have been swirling for months that George is tired/bored with her. So… we'll see.
I'm including some photos of Stacy out and about in LA yesterday – those are the photos where she's in all-black (even black Uggs). Again, this isn't a "look at me, I made it to the Oscars two years in a row" look. This is a "good God, I'm hungover" look. She probably is! Word is that after the Oscars and the Governors Ball, George, Stacy, the Afflecks, the Gerbers, and many more went to a private dinner at Craig's where everyone was partying until all hours of the night. A witness said, "Their Oscars were on the table, and they did shots of [Clooney's] Casamigos tequila all night." The couple that parties together stays together?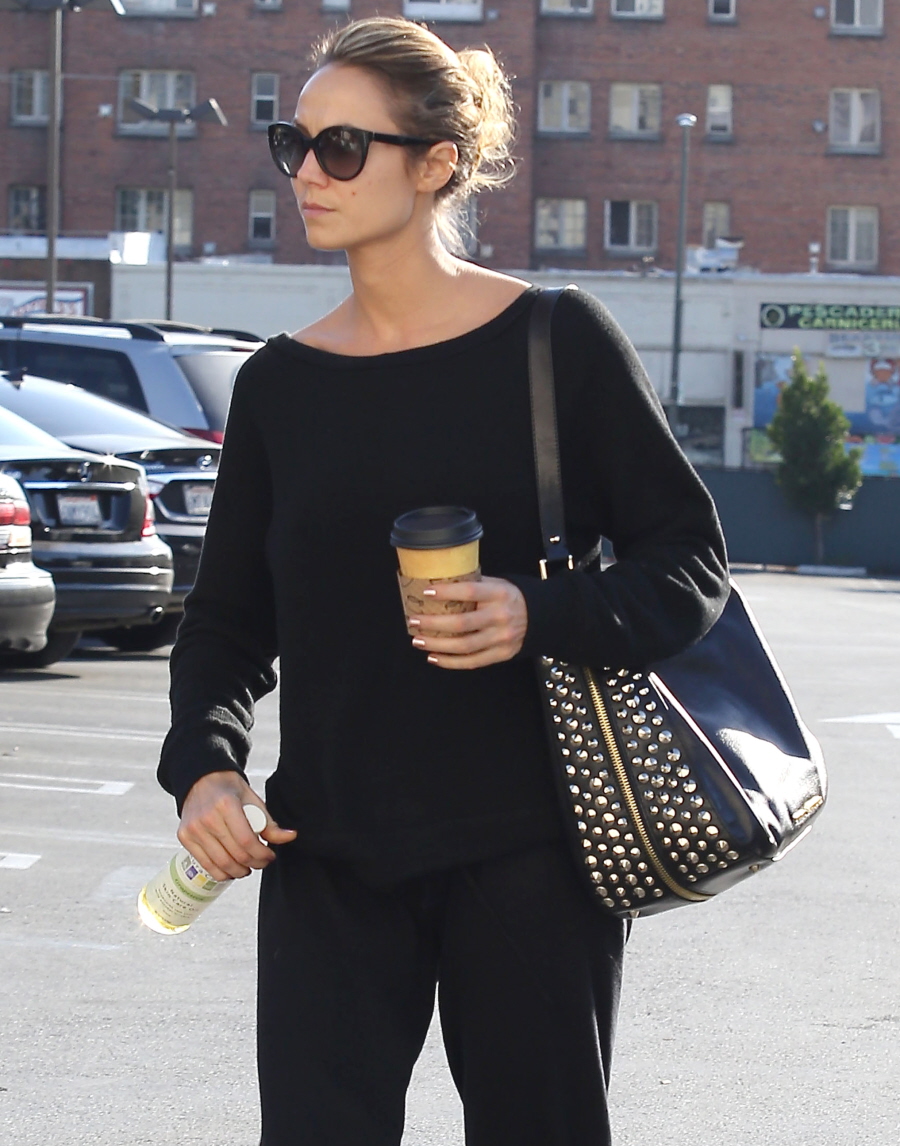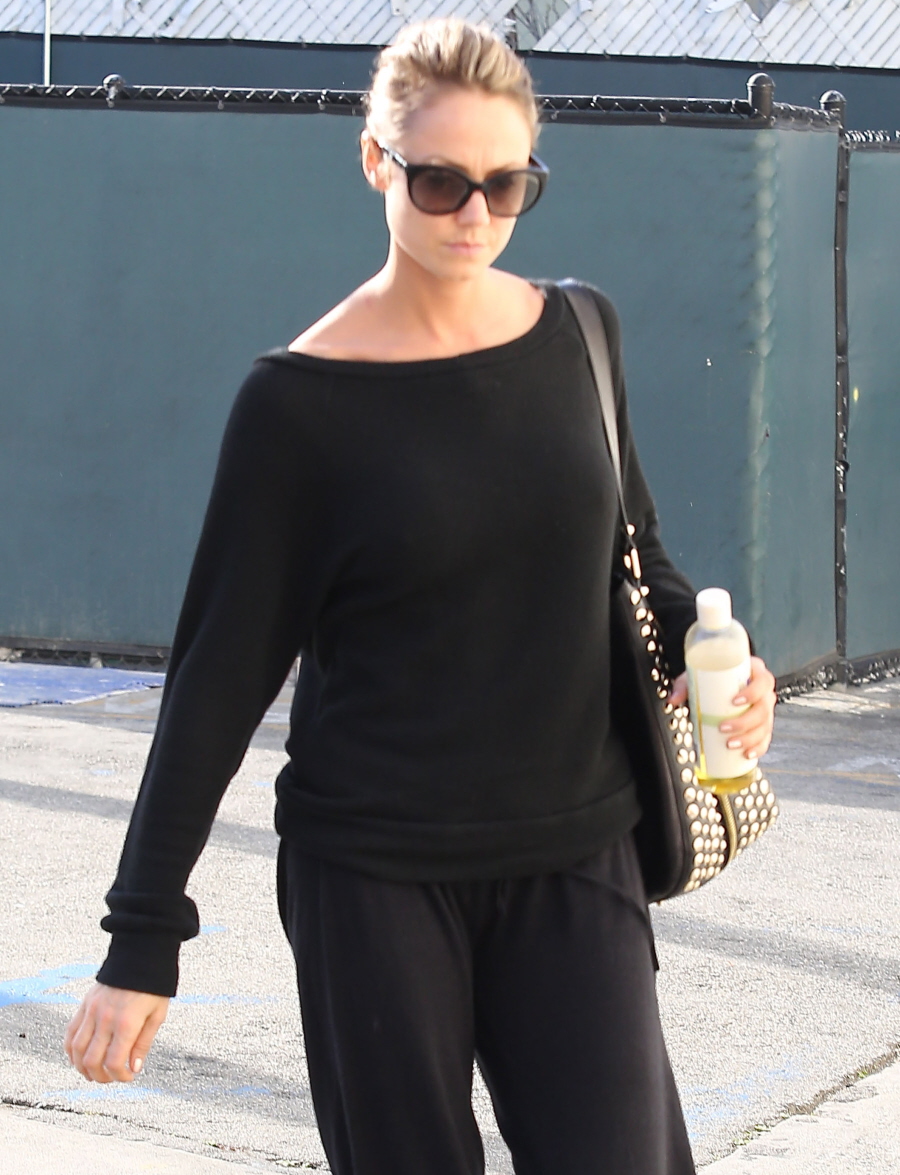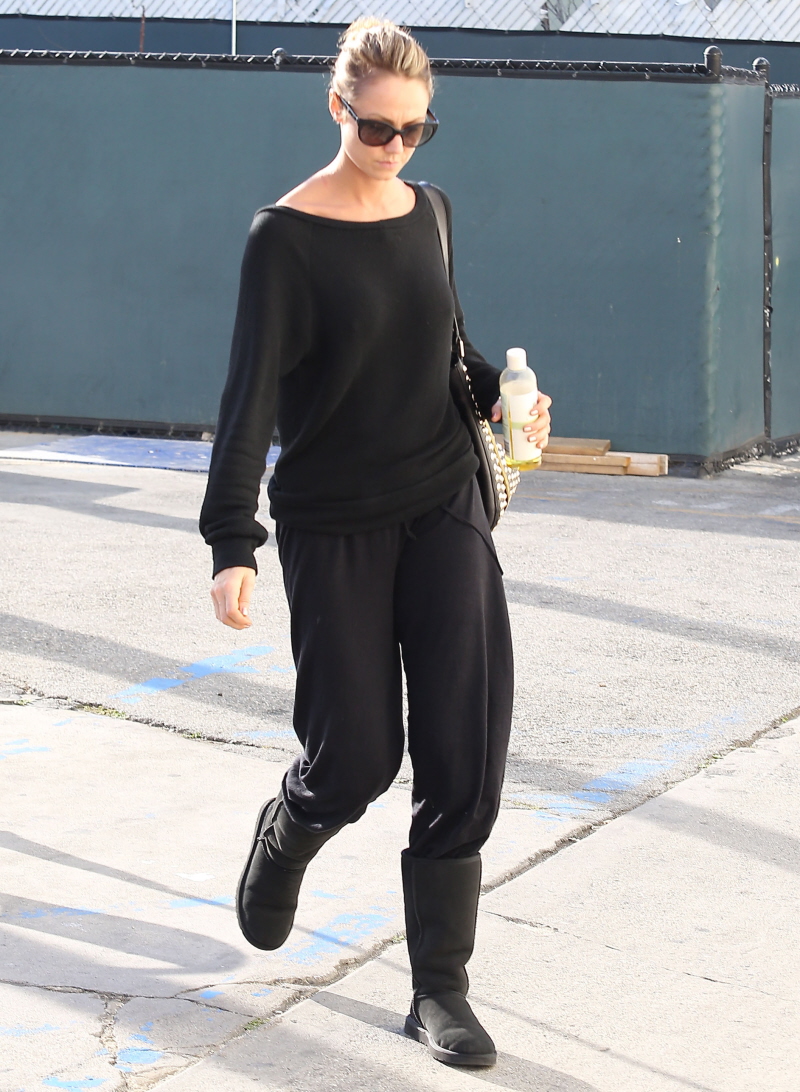 Photos courtesy of Fame/Flynet.