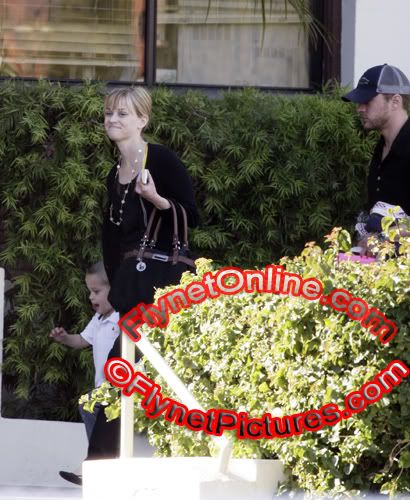 Reese Witherspoon and Ryan Phillippe put aside their differences to attend their daughter Ava's school play, in which she played a cute kangaroo. People at the show said they didn't really talk to each other, and came and left separately. At least they're trying to do things as a family for their children's sake.
We reported yesterday that Ryan was seen out in the company of a new brunette. Not many commentors like him, and he doesn't seem to be of much interest without his Oscar-winning wife.
There was a rumor at the beginning of the month that Ryan wanted Reese back, but that either wasn't true or he has been unsuccessful so far.
Pictures from FlynetOnline.